20SS SATISFY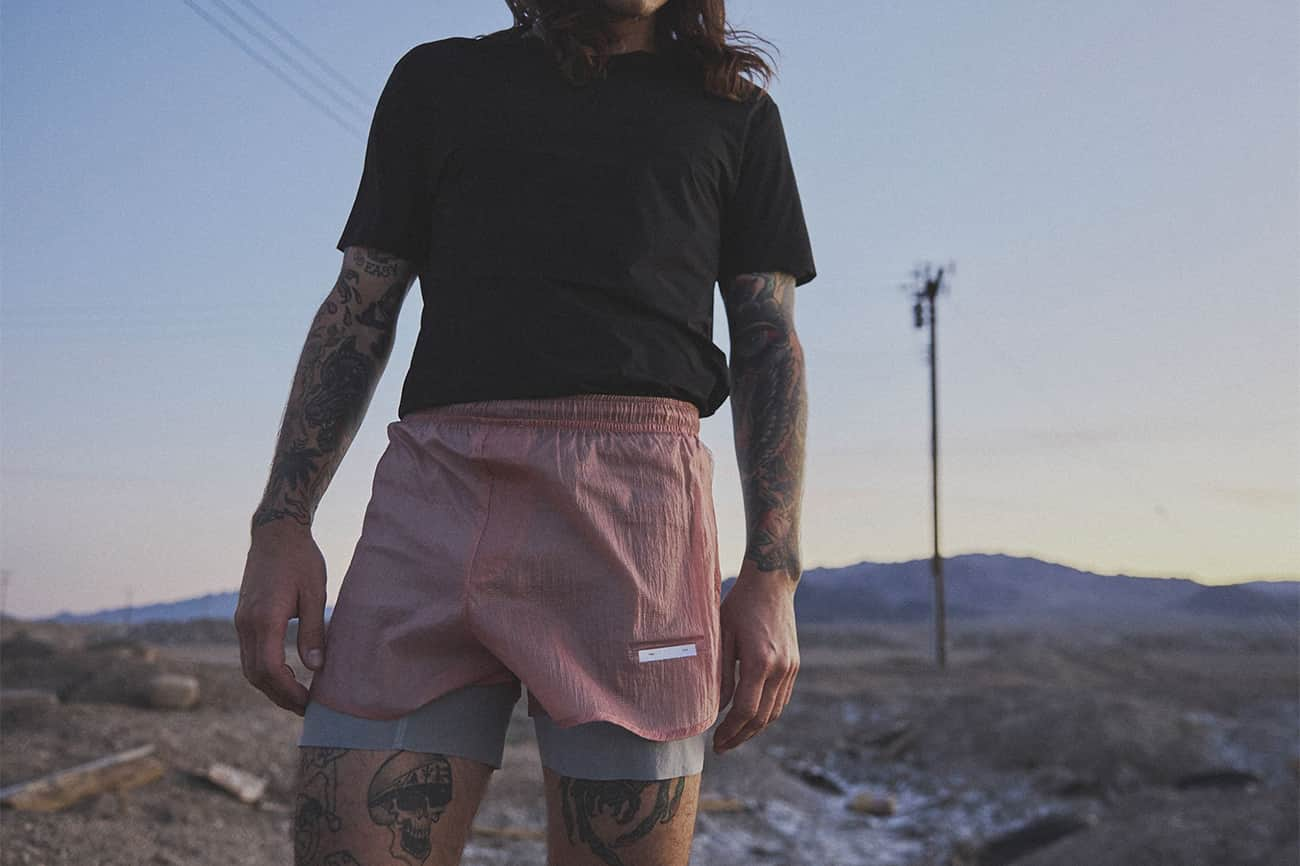 SATISFY(サティスファイ)
Satisfyは日々のランニングの中から生まれるインスピレーションソースを大切にし、新たなクリエイティブな感情を常に探求している。
デザインはデザイナー自身が足を運んだ土地や、これから運ぶであろう土地から影響を受けており、ランニングを通して、人生においての喜びを見つけることを目標としている。
日本、フランス、イタリアなどで生み出される最高品質のマテリアルを採用し、デザインと試作品の製造はパリで熟練の職人によってすべてハンドメイドで行われている。
実際の製品はハイブランドも使用する先進のテクノロジーが導入されたヨーロッパの工場で徹底した管理下の元、製造されている。
ブランドそのものを多彩なアーティストの共同体と位置づけており、従来のランニングウェアとは一線を画すハイデザインとハイパフォーマンスが高い次元で共存するウェアとなっている。
Satisfy cherishes the sources of inspiration that come from her daily running and is always on the lookout for new and creative emotions.
The design is influenced by the land the designer himself has visited and will likely carry, and his goal is to find joy in life through running.
Using the highest quality materials produced in Japan, France and Italy, the designs and prototypes are all handmade by skilled artisans in Paris.
The actual products are manufactured under the strictest control in European factories, which are equipped with the most advanced technology used by high brands.
The brand itself is positioned as a community of diverse artists, and the wear coexists with high design and high performance at a high level that sets it apart from conventional running wear.
SATISFY 3214 CLOUD MERINO T-SHIRT/23,500+TAX
SATISFY 3115 LIGT TEE BLACK/10,500+TAX
SATISFY 3219 TRAIL L-D 3 SHORTS CORAL PINK/22,500+TAX
SATISFY 3203 S-D 8 SHORTS LEOPARD/21,000+TAX
SATISFY 3009 S-D 8 SHORTS STEEL+COFFEE/19,800+TAX
SATISFY 2909 S-DISTANCE 2.5 SHORTS ARMY/18,500+TAX
SATISFY 2983 BELT BAG BLACK/22,500+TAX
SATISFY 2984 BELT BAG MYLAR/22,500+TAX
▶SATISFY一覧はコチラ