F/CE. NEW LINE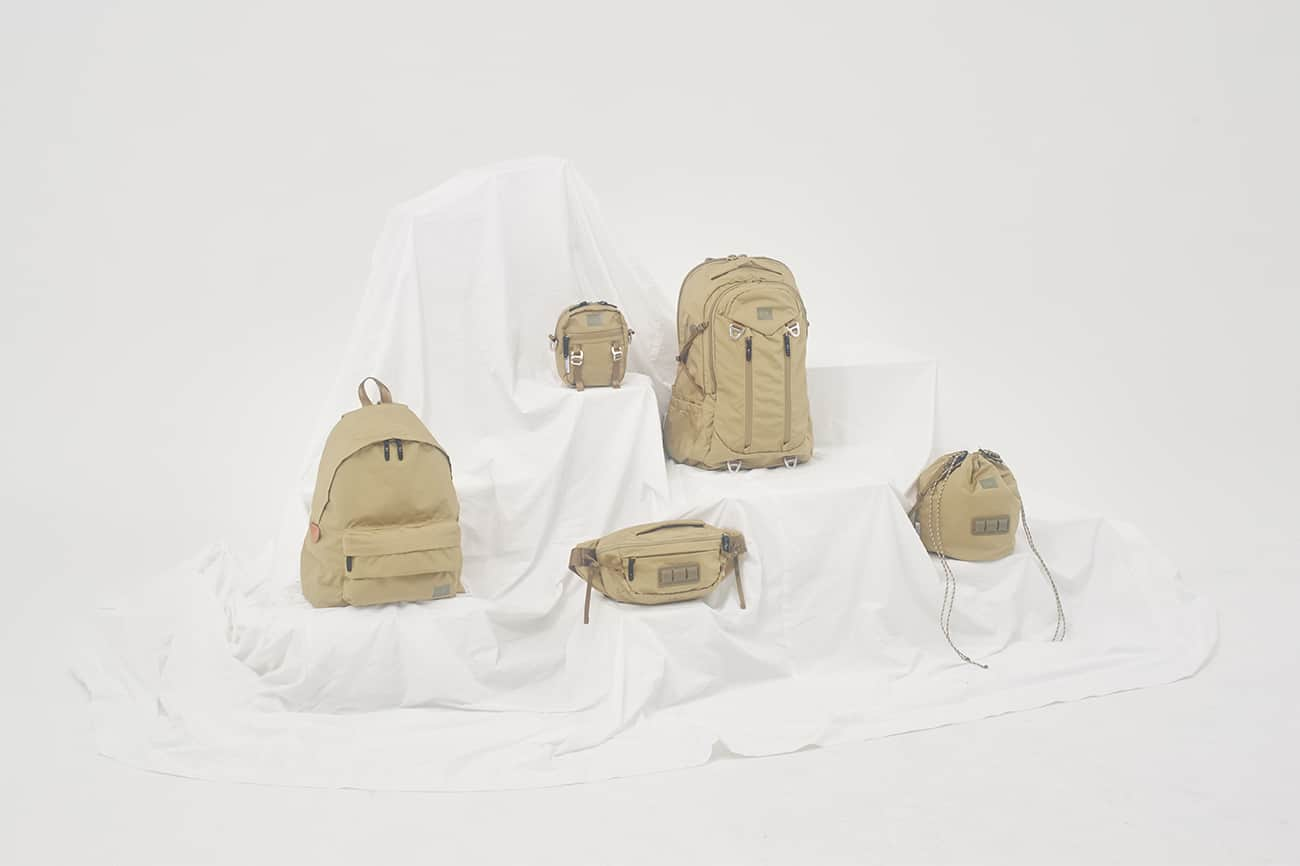 RECYCLE ROBIC LINE
F/CEのラインの中で軽さに拘ったコレクション。
素材のRobic™は軽さと強度のバランスが非常に優れます。
Robic™ 420DではCordura 500Dと比較して、80%強の軽さながら、引裂強度では約85%、引張強度では約110%の強度と同等の耐摩耗性を誇ります。
また420DのROBIC糸は特注で中空糸にしすることで、軽量で耐久性に優れた素材【Robic Air】が誕生しました。素材のもつマットシャイニーな表情はレトロな雰囲気を醸し出します。
全てリサイクルナイロンで再構築。
機能的ながらコンパクトなサイズ感に仕上げているためユニセックスで使えるコレクションとなっています。
This collection within the F/CE line focuses on light weight. The Robic™ material provides very good balance of light weight and strength.
Robic™ 420D boasts a abrasion resistance equivalent to that of Cordura 500D, but is more than 80% lighter and has similar tear resistance–about 85% of its tear strength and about 110% of its tensile strength. In addition,
the 420D Robic thread is custom made as a hollow fiber, creating the lightweight and durable material, "Robic Air". The matt shiny look of the material creates a retro feel.
This collection can be used by either sex thanks to its functional but compact finish.
F/CE.® RC ROBIC DAYTRIP BP/20,000+TAX
F/CE.® RC ROBIC 3-DAYSTRIP LARGE BP/24,000+TAX
F/CE.® RC ROBIC DRAW STRING/8,000+TAX
F/CE.® RC ROBIC UTILITY/9,000+TAX
F/CE.® RC ROBIC HOBO/8,500+TAX
F/CE.® RC GRANATE DAY PACK/18,000+TAX
F/CE.® RC ROBIC MEDICINE/9,000+TAX
F/CE.® RC ROBIC RUCKSACK/13,000+TAX
▶RECYCLE ROBIC LINEはコチラ