2022 AUTUMN / WINTER CLOTHING LINE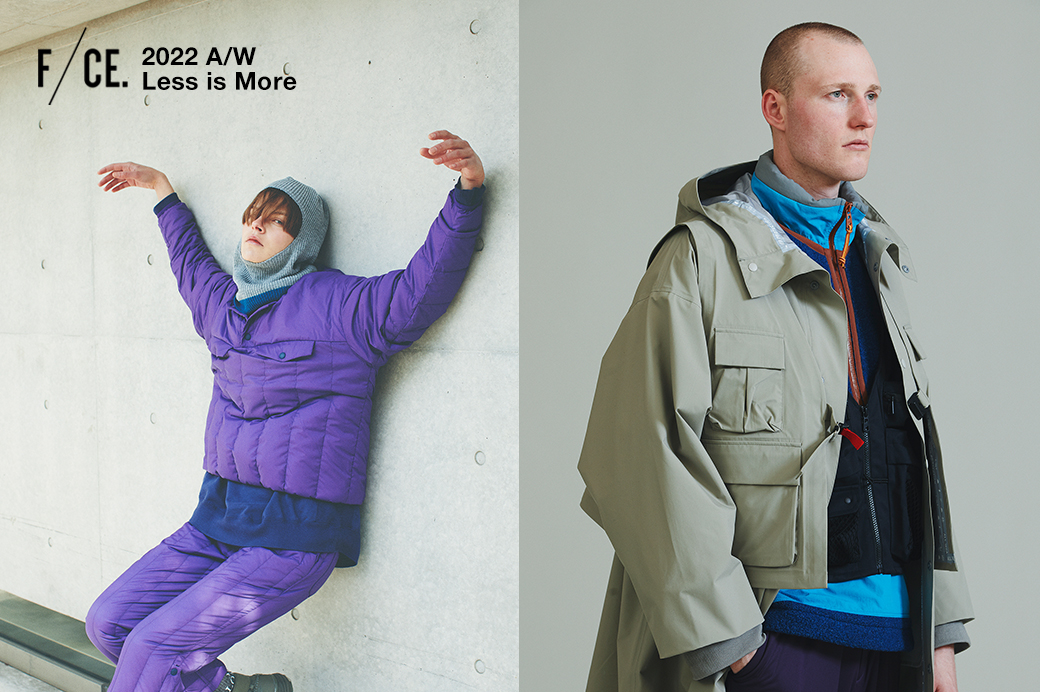 F/CE.のコレクションテーマは
世界中から選ばれたひとつの国。
テーマとなった国を実際に訪れて、
生活、歴史、建築、アート、音楽などに触れることで、
現地で感じたインスピレーションを
デザインとディテールに落とし込んでいます。
私たちがもうひとつ大事にしているもの。
それはスペックと機能性、道具としての完成度の高さです。
都市生活を心地よく過ごすための機能に、
旅から得たイメージを落とし込むことではじめて、
F/CE.のプロダクトは完成します。 
F/CE. 2022 A/W COLLECTION
Less is More
22年AWでは、16年SS、16年AW、17年SSのバッグコレクションで過去にインスピレーションを受けたドイツを再訪しました。
19世紀のドイツの建築術から生まれた哲学である「Less is More」は、高水準の機能性を確保しつつ、シンプルでミニマルなデザインに重点を置く方法です。
F/CE.にとってLess is Moreとは、スタイルや優れたデザインを犠牲にすることなく、生活、空間、機能、間隔の豊かさを提供する方法と解釈し、コレクションを制作しました。
INSPIRATION
モダニズムのバウハウス活動にインスパイアされた22AWコレクションは、ミニマルなデザインを特徴とし、対象的な素材を組み合わせて機能性と美しさを実現しています。
DDR(東ドイツ)デザインからも大きなインスピレーションを受けています。
東ドイツ革新的なデザインは、社会経済的な状況によって形成され、シンプルさと機能的な素材を組み合わせて、人々の生活を向上させることができる使いやすい製品を生み出した背景があります。
また雪山やアルパインスキーから着想を得たカラーリング、テクニカルディティール、また自然から形成される山に積もった雪の景色やナチュラルカーブも今期の特徴的なインスピレーションです。
全体的にデザインの細部や素材は、機能性を最大限に高めつつ、シンプルでミニマルな美しさを確保するために設計しています。
1.バウハウス
20世紀の建築、アート、デザインに最も影響を与えた学校と言われるバウハウスは、F/CE.のブランド哲学にも大きな影響を与えています。
F/CE.のコレクションは、バウハウスと密接な関係にあるモダニズム建築、現代的なデザイン、革新的な大量生産技術からインスピレーションを得て、美学と日常的な機能を豊かな歴史と文化の探求と融合させています。
2..タイポグラフィとグラフィックデザイン
タイポグラフィ、特にヤン・チヒョルトのようなモダニズムの精密さは、F/CEのブランディング、フィーリング、コミュニケーションに直接影響を与えています。
Tschichold氏のシンプルで無駄を省いたデザイン言語は、主に白黒の作品とは対照的に、色の点滅を特徴としています。
彼のアイコニックなスタイルは、モダンデザインの基盤となっており、F/CEのAW22コレクションにも影響を与えています。
3.DDR Design
DDRのデザインは、低コストで機能的かつ効率的な製品を作るというニーズから生まれました。
DDRは、自分たちのデザインを輸出して西欧諸国と共有してきました。国情的な視点から他の国の製品デザインを体験することができなかったため、DDRでは独自のスタイルが開発されました。
モダンで革新的な形と、落ち着いたスモーキーな色を組み合わせたDDRのデザインは、今日では非常にノスタルジックな印象を与えます。
アイテムにはコントラストの強い色がよく使われていますが、これは次のコレクションでも重要なポイントになります。
4.歴史
ベルリンの歴史、そして現代のドイツが東ドイツと西ドイツに分割されたことは、今回のコレクションに大きな影響を与えています。
以前は同じように暮らしていた人々の生活が大きく変わりました。そうしたポジティブな時代の変化は、我々の物作りにの精神的な影響を与えています。
The theme of the F/CE.® collection is
A country chosen from all over the world.
You can actually visit the country of the theme
to experience life, history, architecture, art, music, etc.
Inspiration is incorporated into the design and details.
Our designs and details are inspired by these experiences.
Another thing we value is specification and functionality.
Another thing we value is specification and functionality, the perfection of a tool.
We combine the functions that make city life comfortable
and the image we have gained from our travels.
F/CE.® products are complete. 
F/CE. 2022 A/W COLLECTION
Less is More
For AW 22 we have revisited Germany, the inspiration for our SS16, AW16 and SS17 bag collections.
We have dived deeper into Germany's design culture – exploring the unique history of the country, the Bauhaus movement and product design in the DDR.
A philosophy originating from 20th century German Architectural practice, 'Less is more' is a way to focus on simple, minimalist design whilst also ensuring a high level of functionality.
For F/CE. 'Less is more' is a way to provide a richness of life, space, function and feeling without sacrificing style and good design.
INSPIRATION
Inspired by the Modernist Bauhaus movement, our 22AW collection features minimalistic design, combining contrasting materials to deliver function and aesthetic.
Design in the DDR was shaped by its socio-economic situation. Innovative design combines simplicity with functional materials to create usable products that can improve people's lives.
Design details and materials have been carefully selected to maximise functionality, but also ensure a simplistic, minimalist aesthetic.
Practical details, including pockets and storage capacity allow the wearer to explore their environment without a bag.
Garments that are designed to be worn in multiple ways allow the wearer to enjoy the garment in several different environments.
The silhouette, functionality and colour schemes of alpine skiwear and the naturally formed curves of the snow-covered mountains.
Bauhaus
Arguably the most influential architecture, art and design school of the 20th century, the Bauhaus movement has also had a huge impact on F/CE. and our brand philosophy.
Originally inspired by the modernist architecture, contemporary design and innovative mass production techniques so closely associated with Bauhaus, our collections blend aesthetics and everyday function with a
rich history and cultural exploration.
Typography and Graphic design
Typography, and in particular the modernist precision of designers like Jan Tschichold have directly impacted the branding, feeling and communication of F/CE.
Tschichold's simple, stripped back design language features flashes of colour that contrast with the predominantly black and white work.
His iconic style has provided a foundation of modern design, and has directly influenced our AW22 collection.
DDR
Design in the DDR was born from a need to create low-cost, functional and efficient products.
The DDR was not able to export and share their design with the western world. Due to the inability to travel and experience product design in other countries, a unique style was developed in the DDR.
Combining modern, innovative shapes with muted, smokey colours, DDR design today feels very nostalgic.
Items often feature a flash of contrasting colour – which will also be a key part of our next collection.
History
The history of Berlin, and the division of modern Germany into East and West Germany, has influenced this collection a lot.
Life was so different for people, who previously lived in the same way.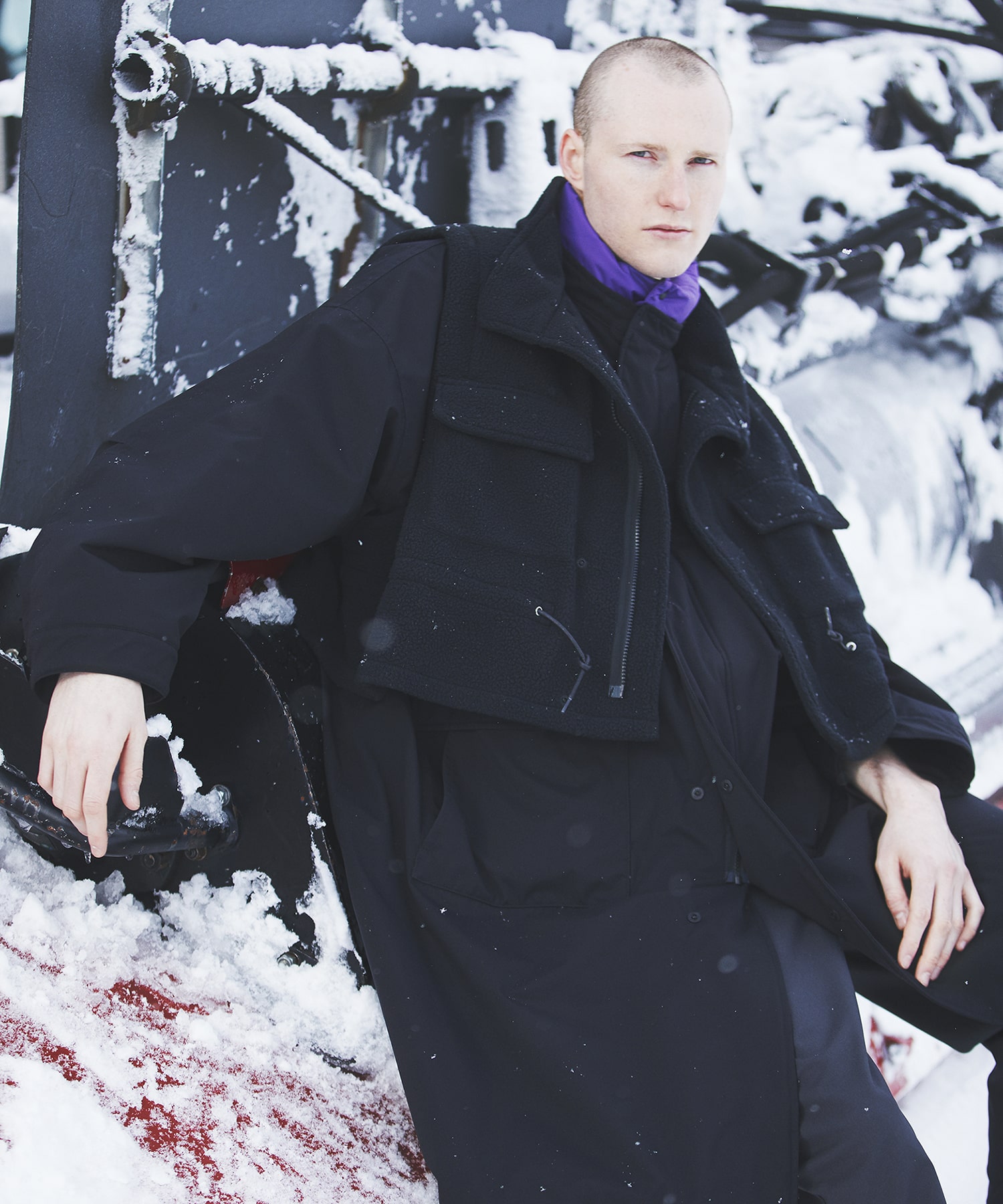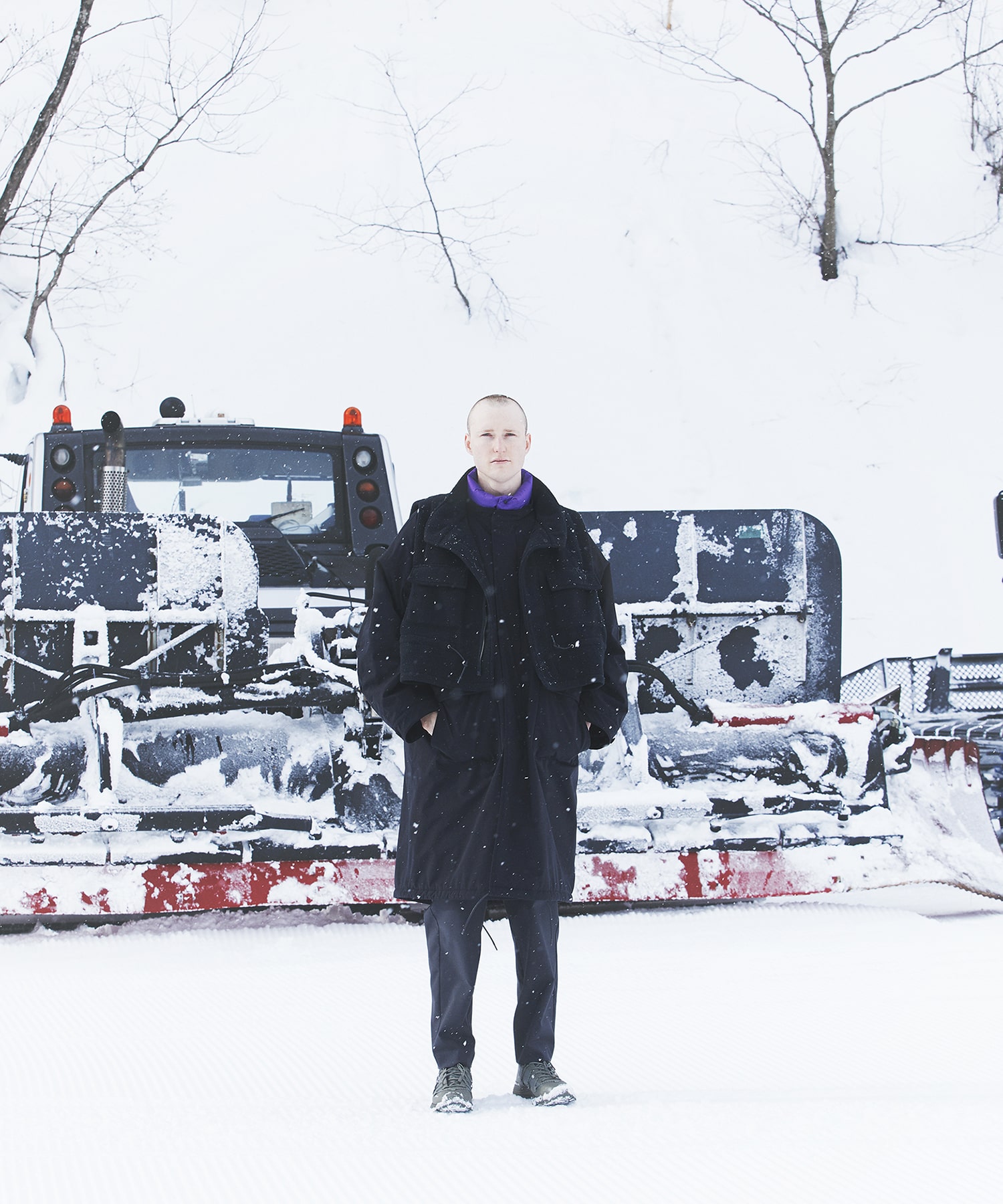 COAT ¥77,000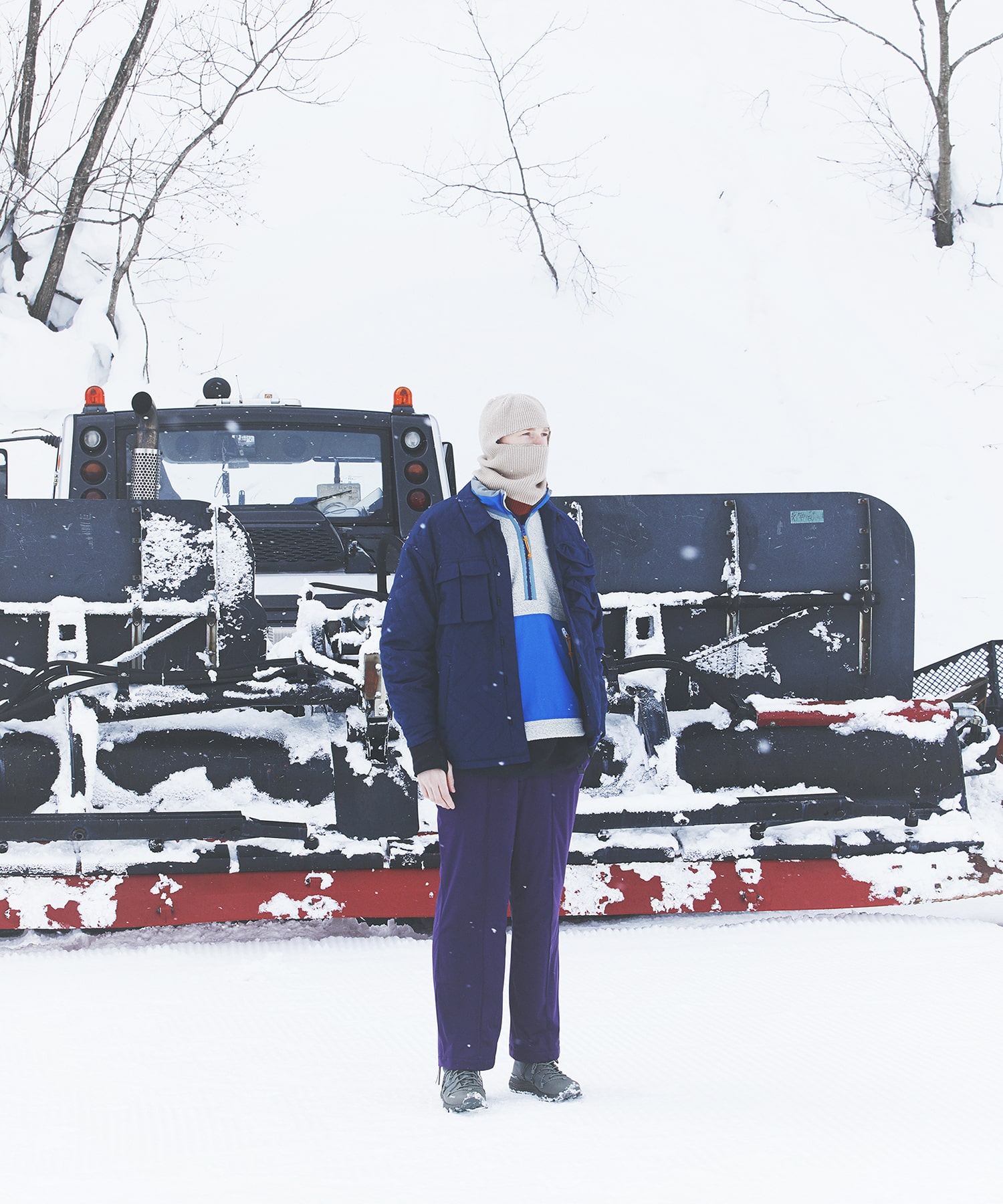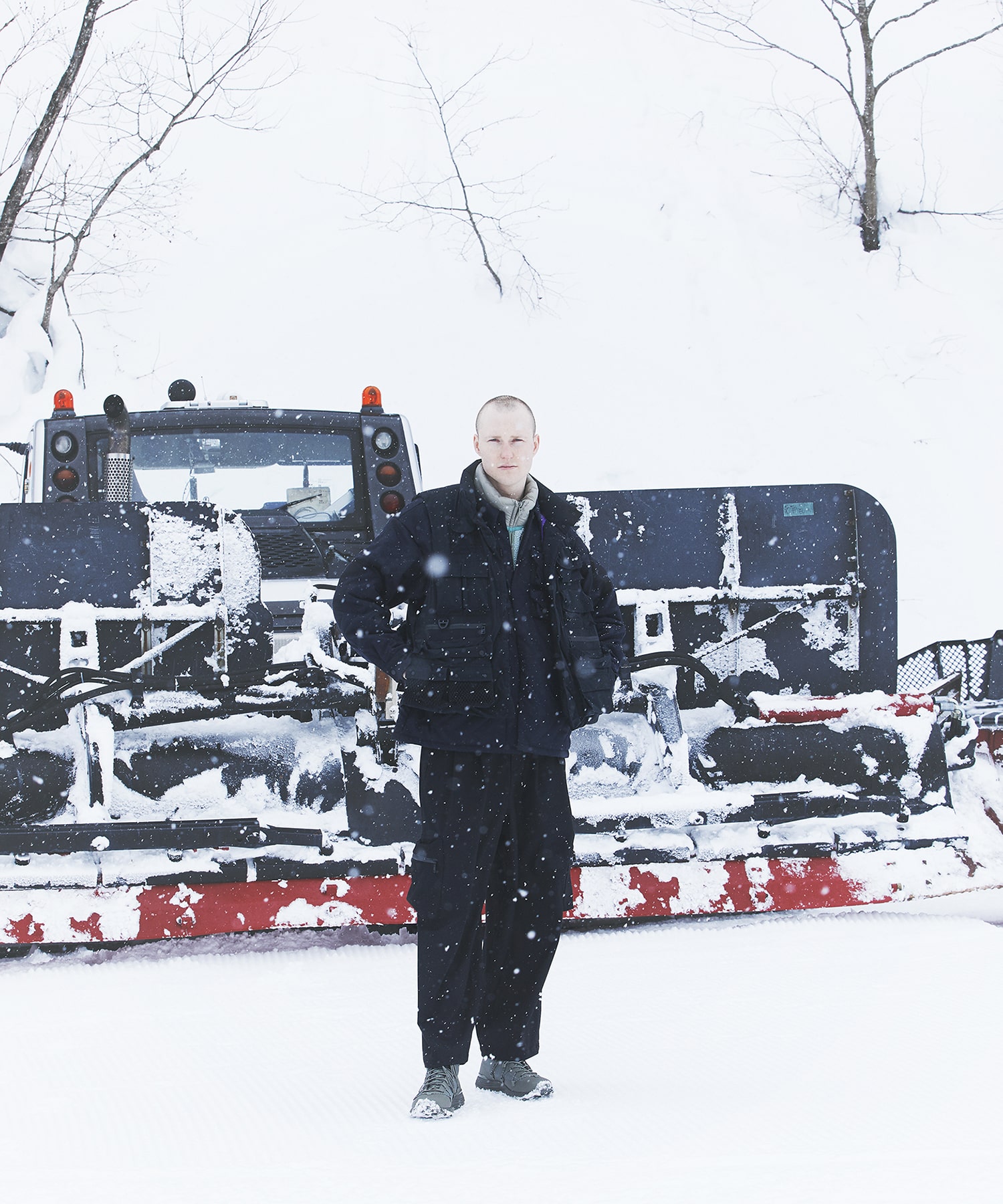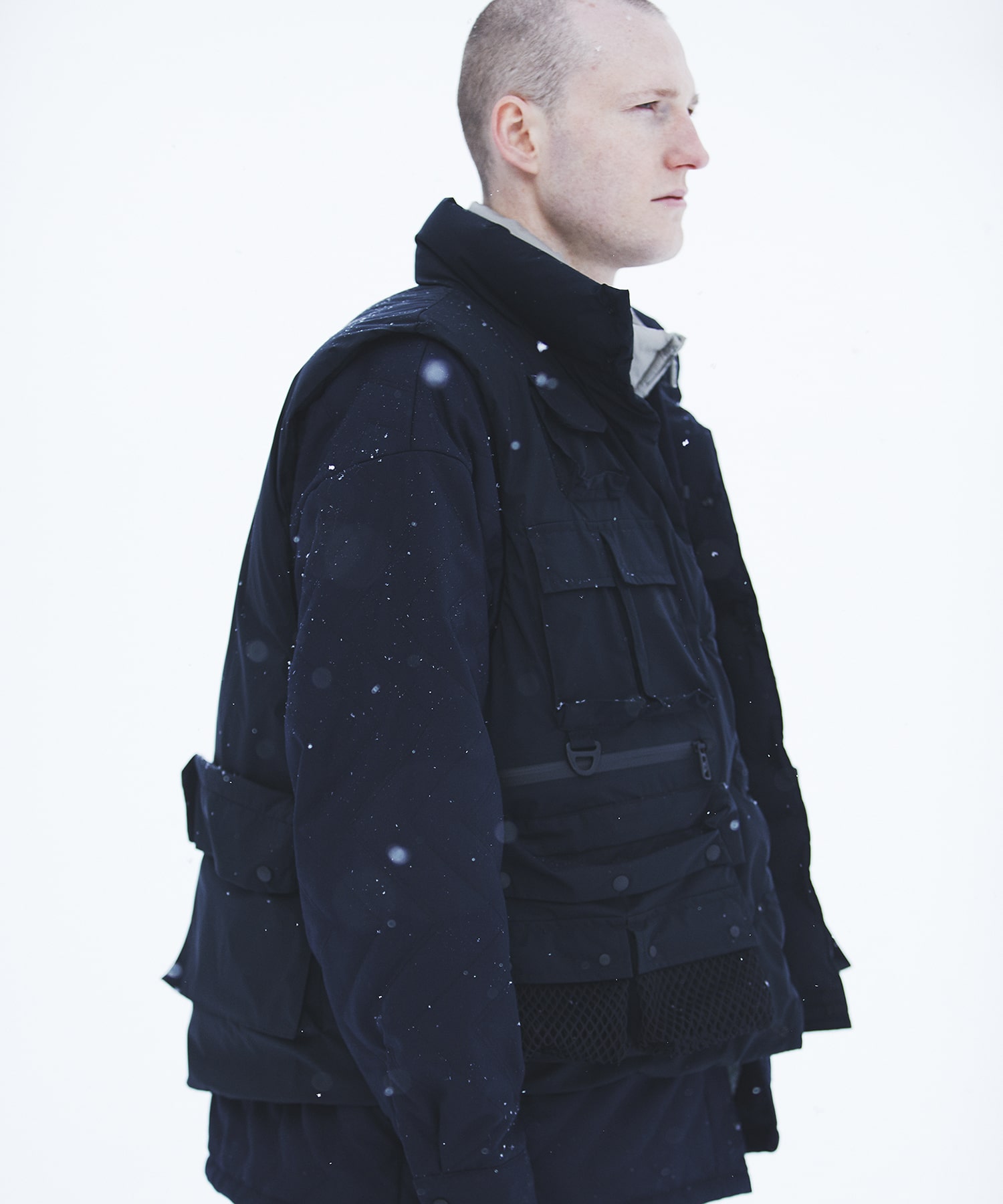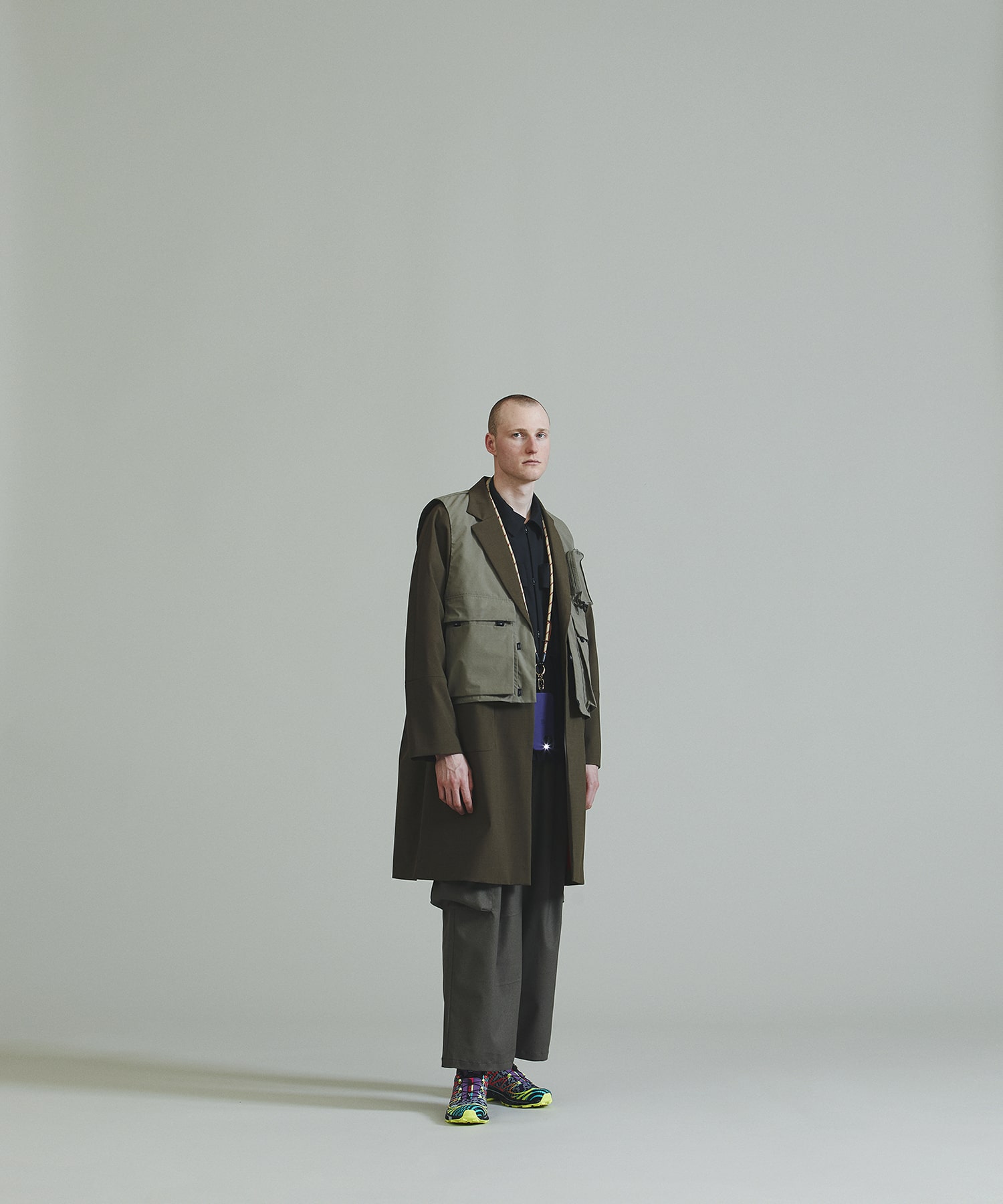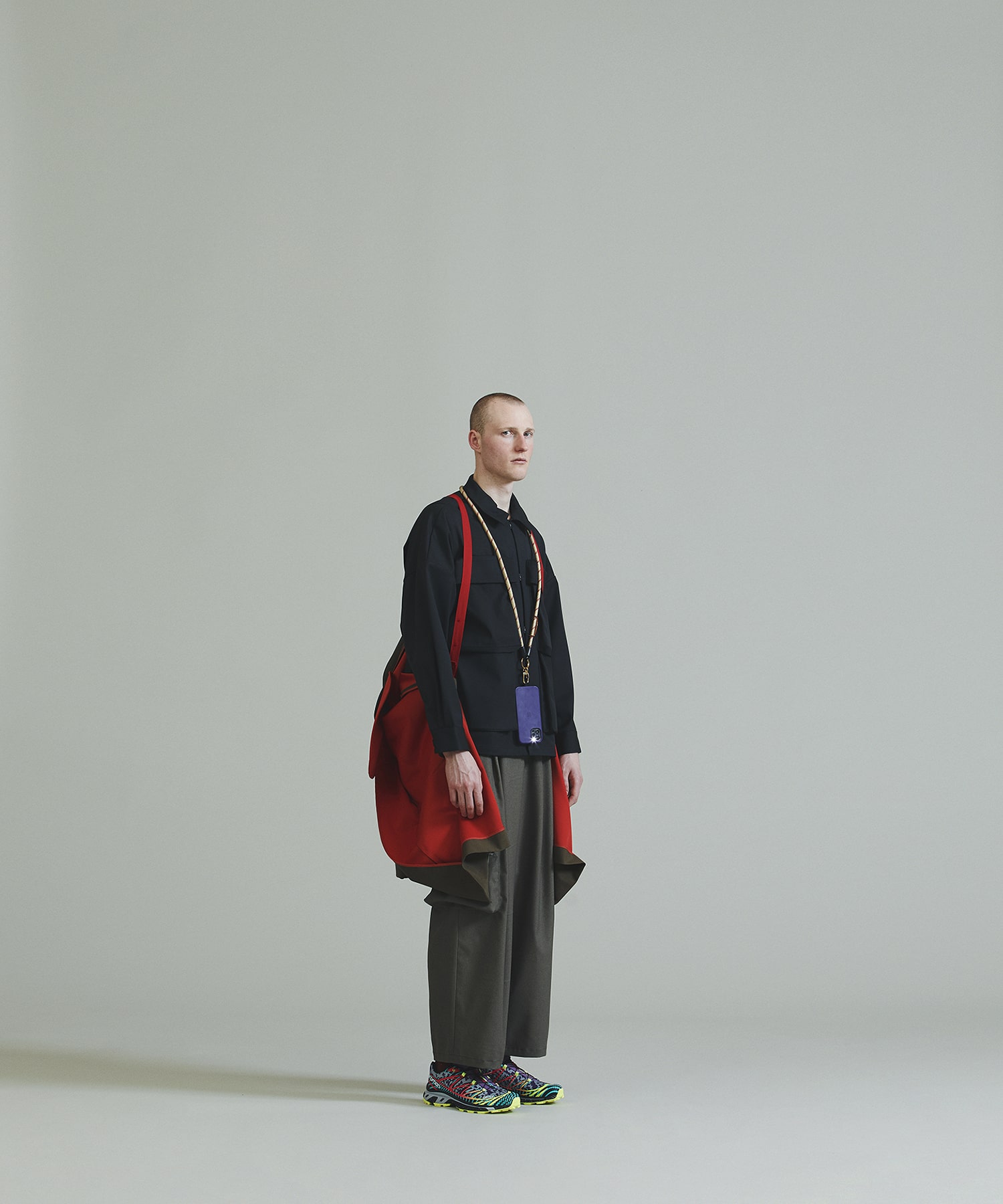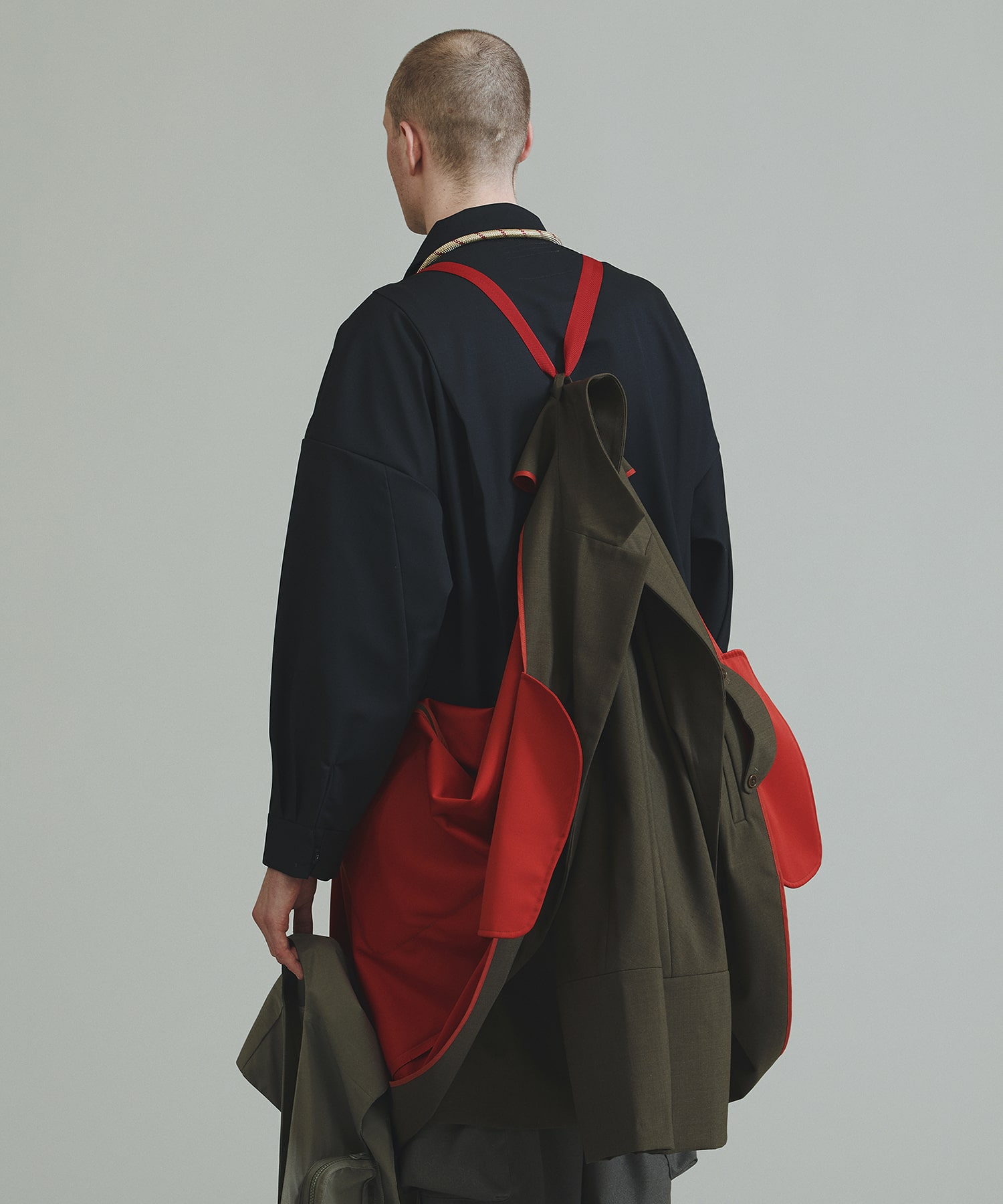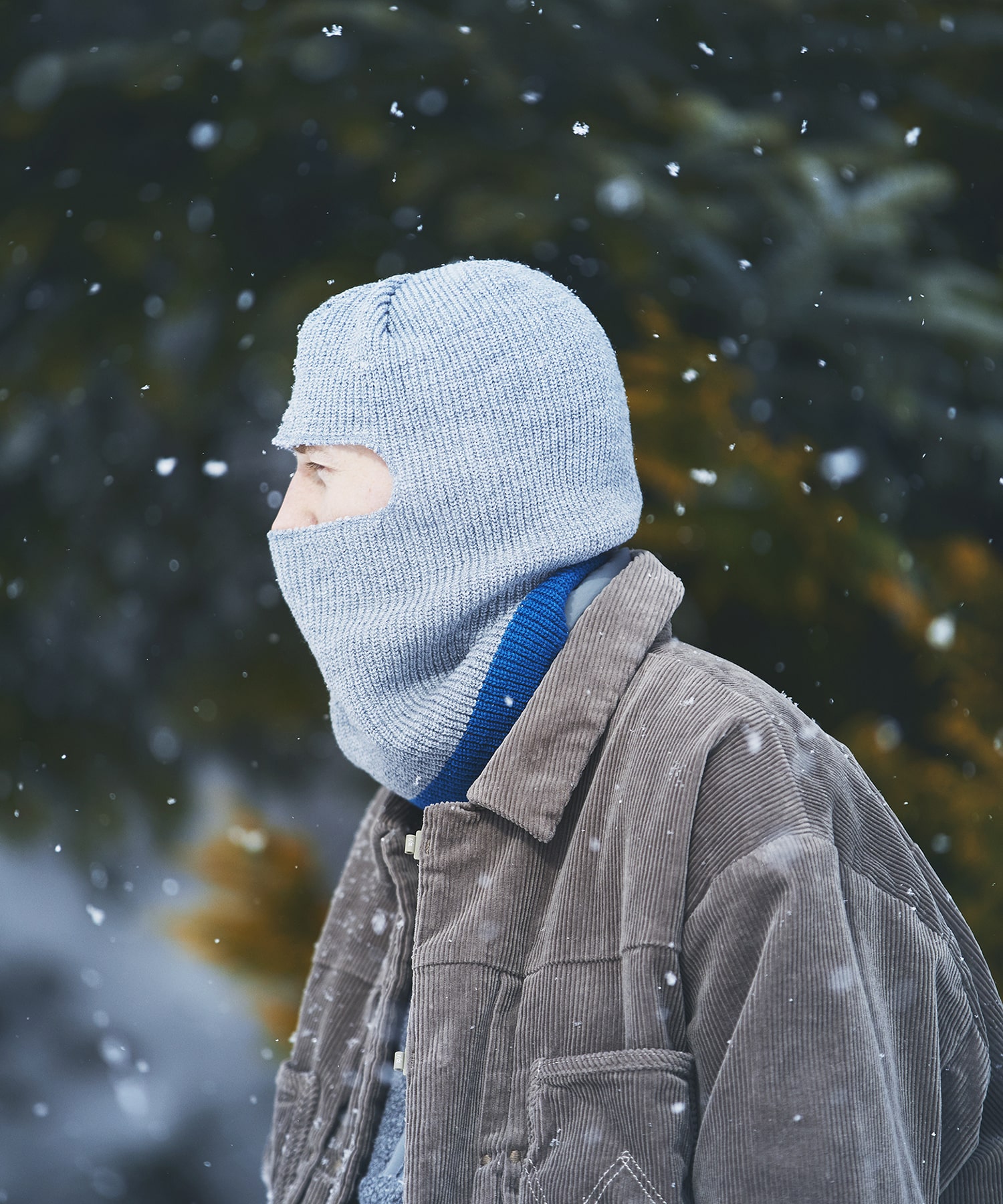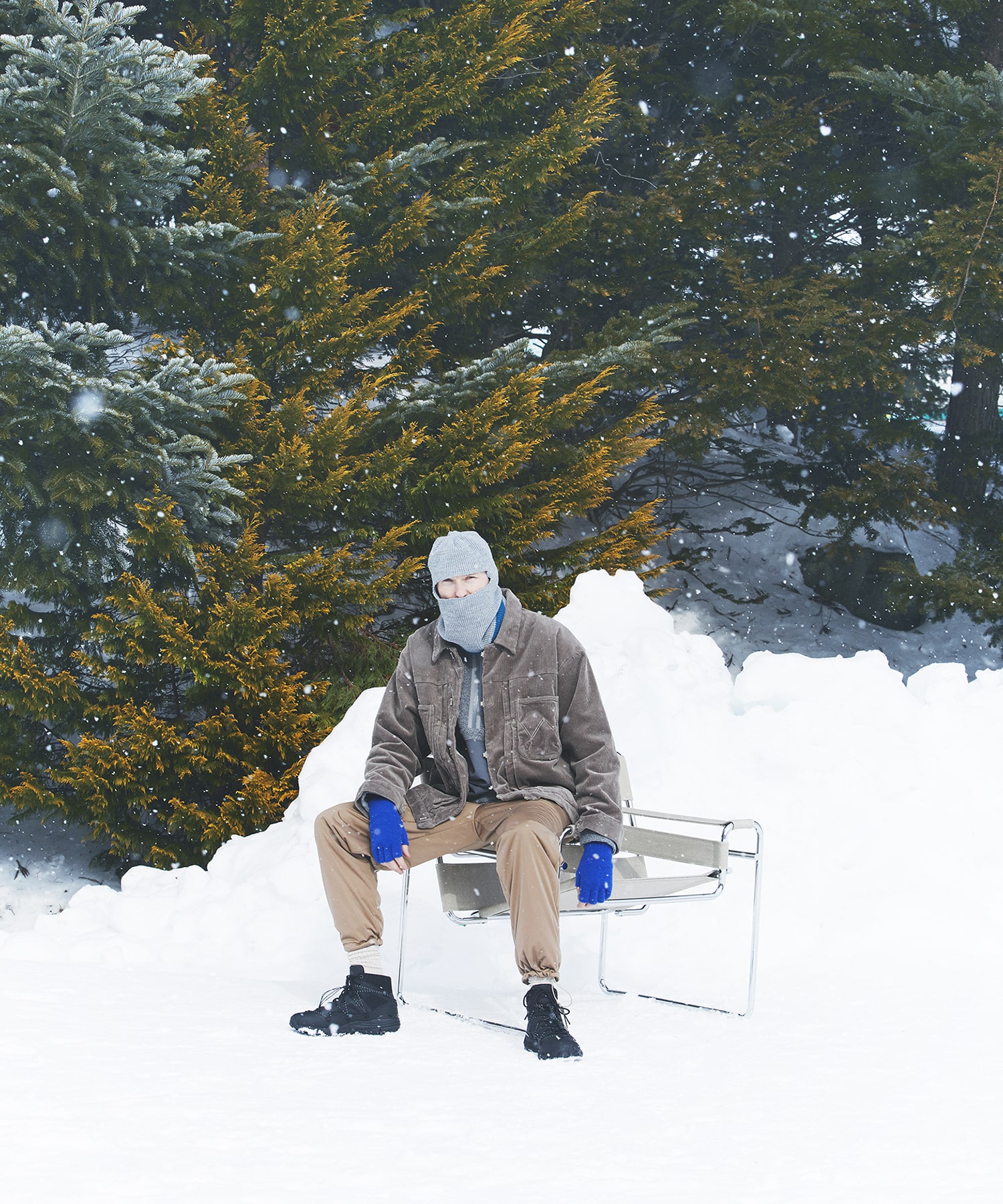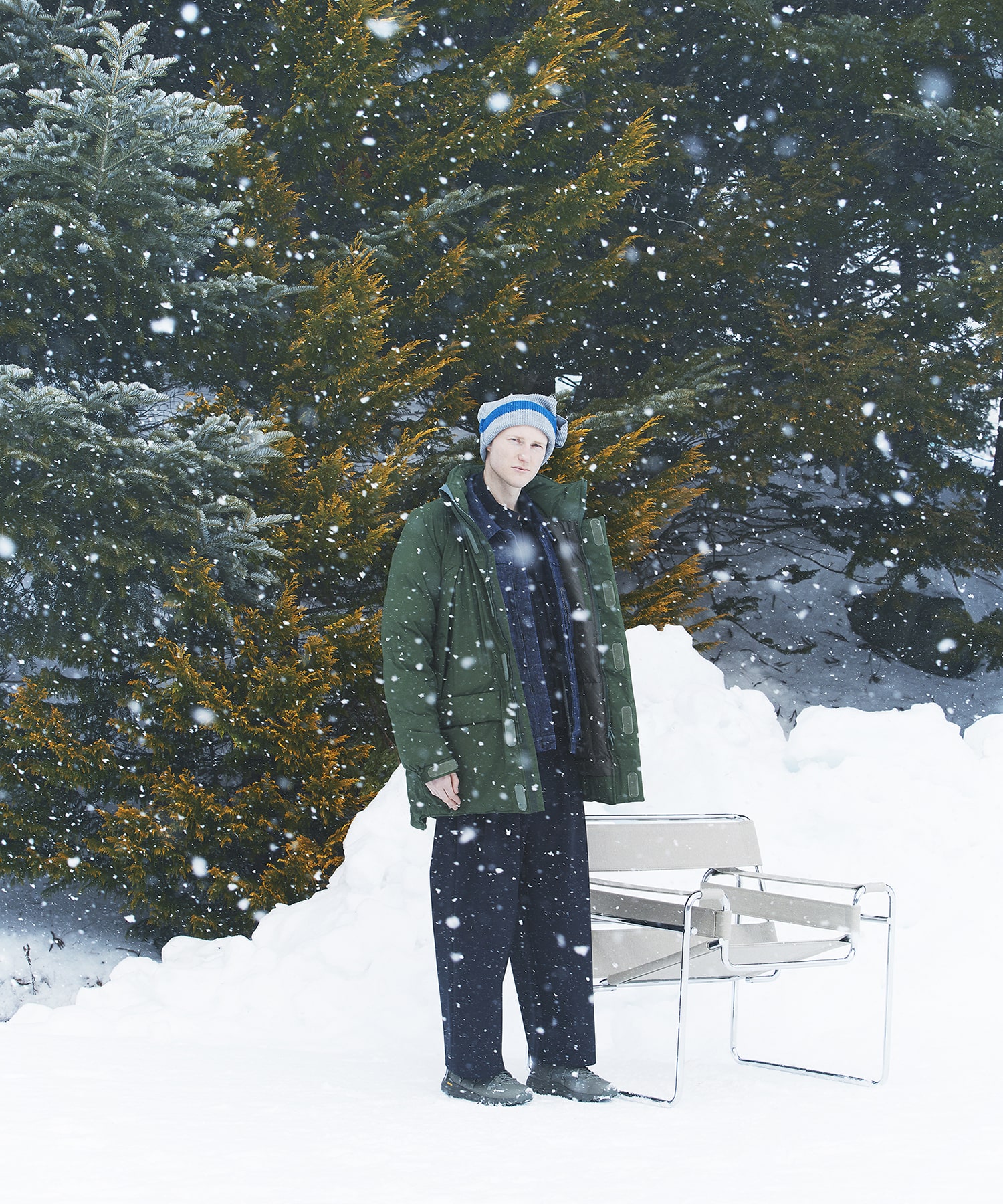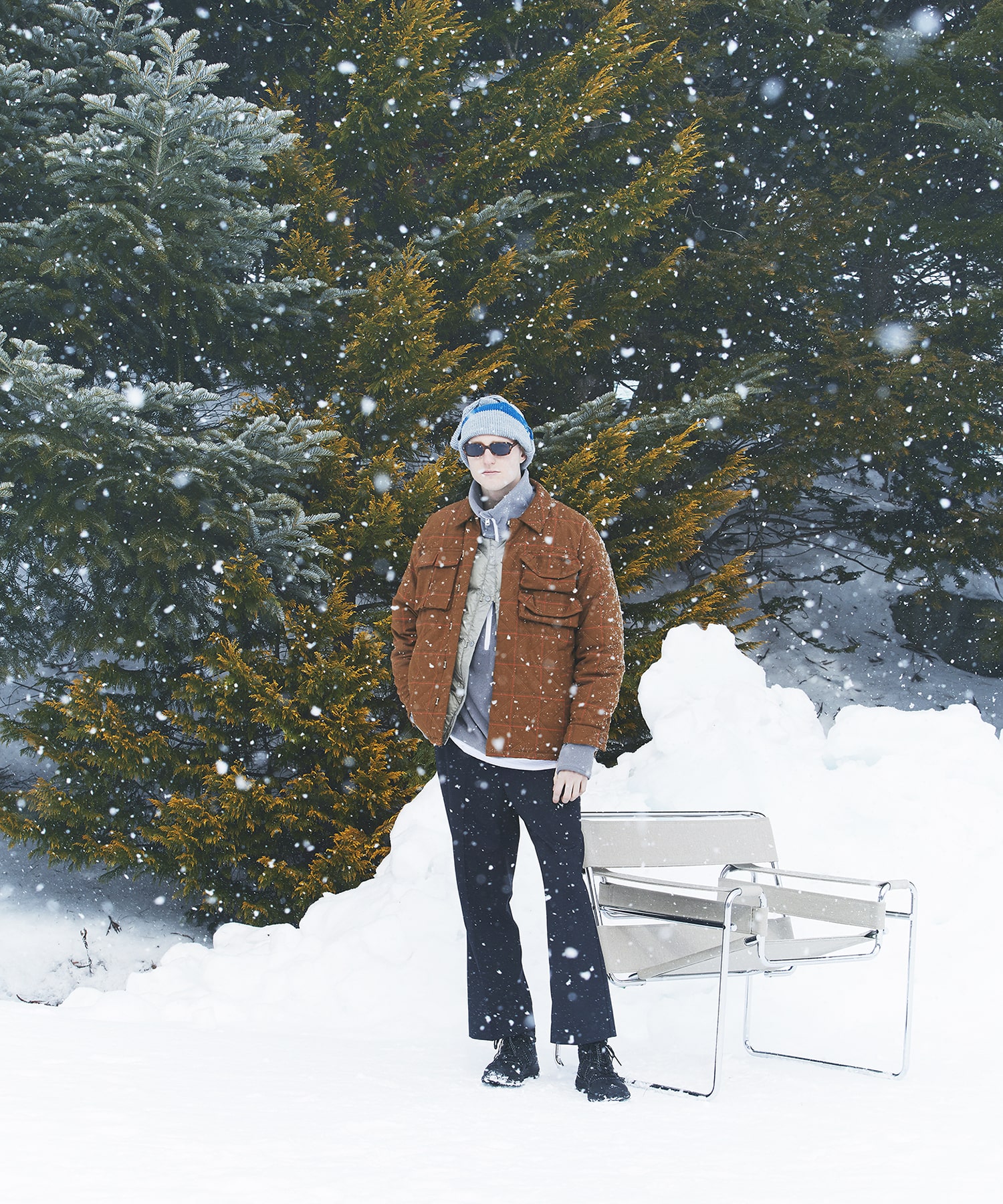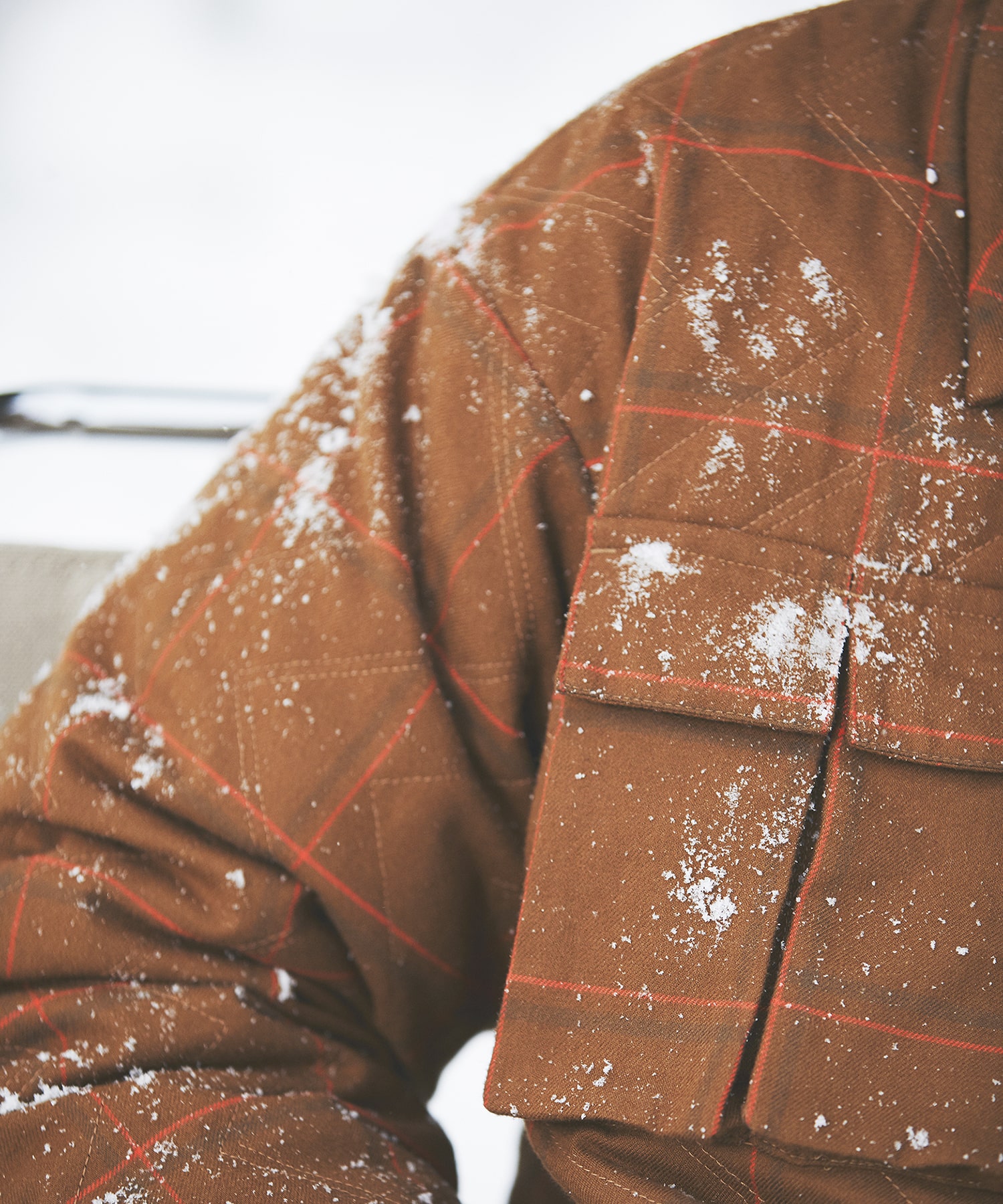 PANTS ¥44,000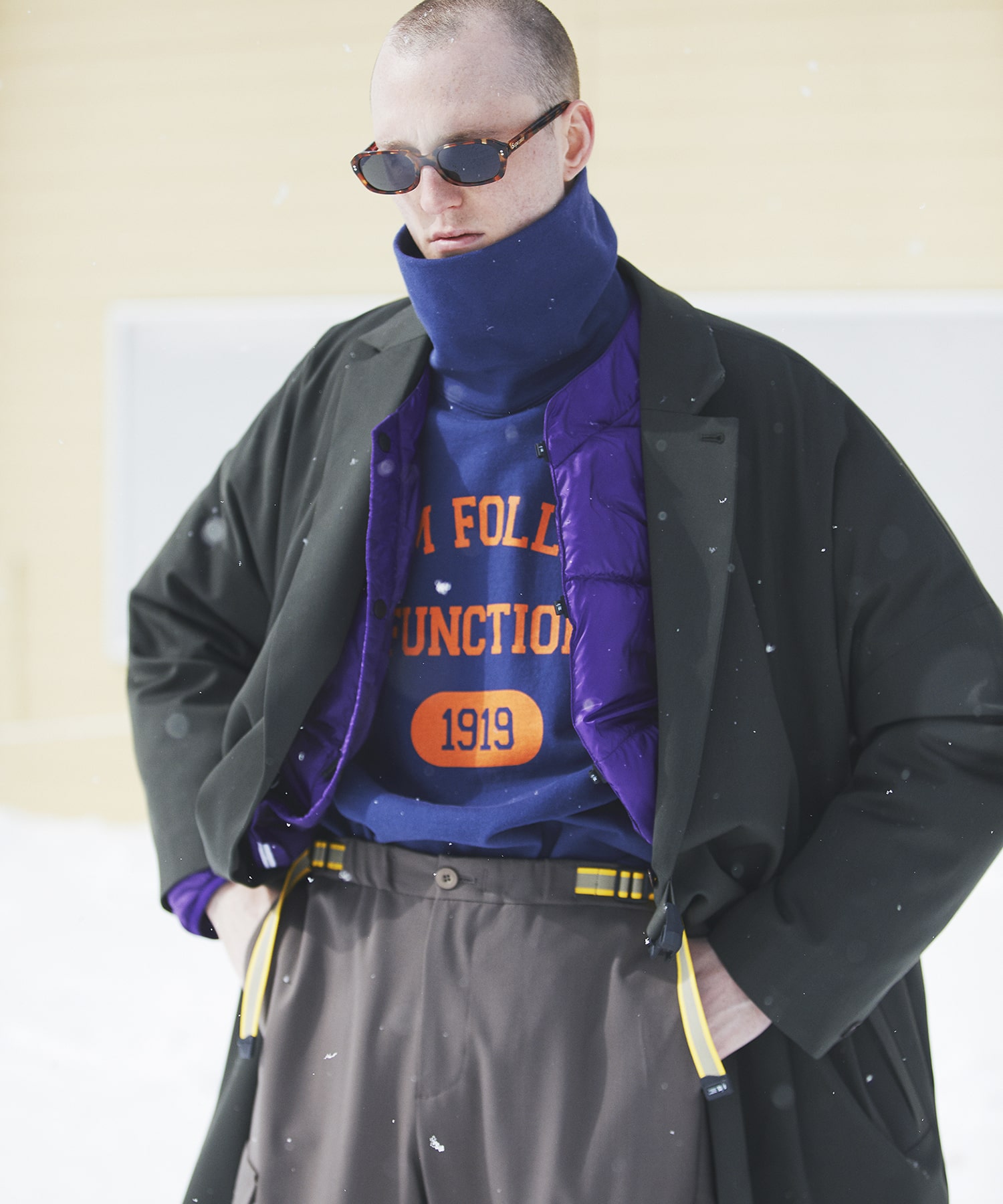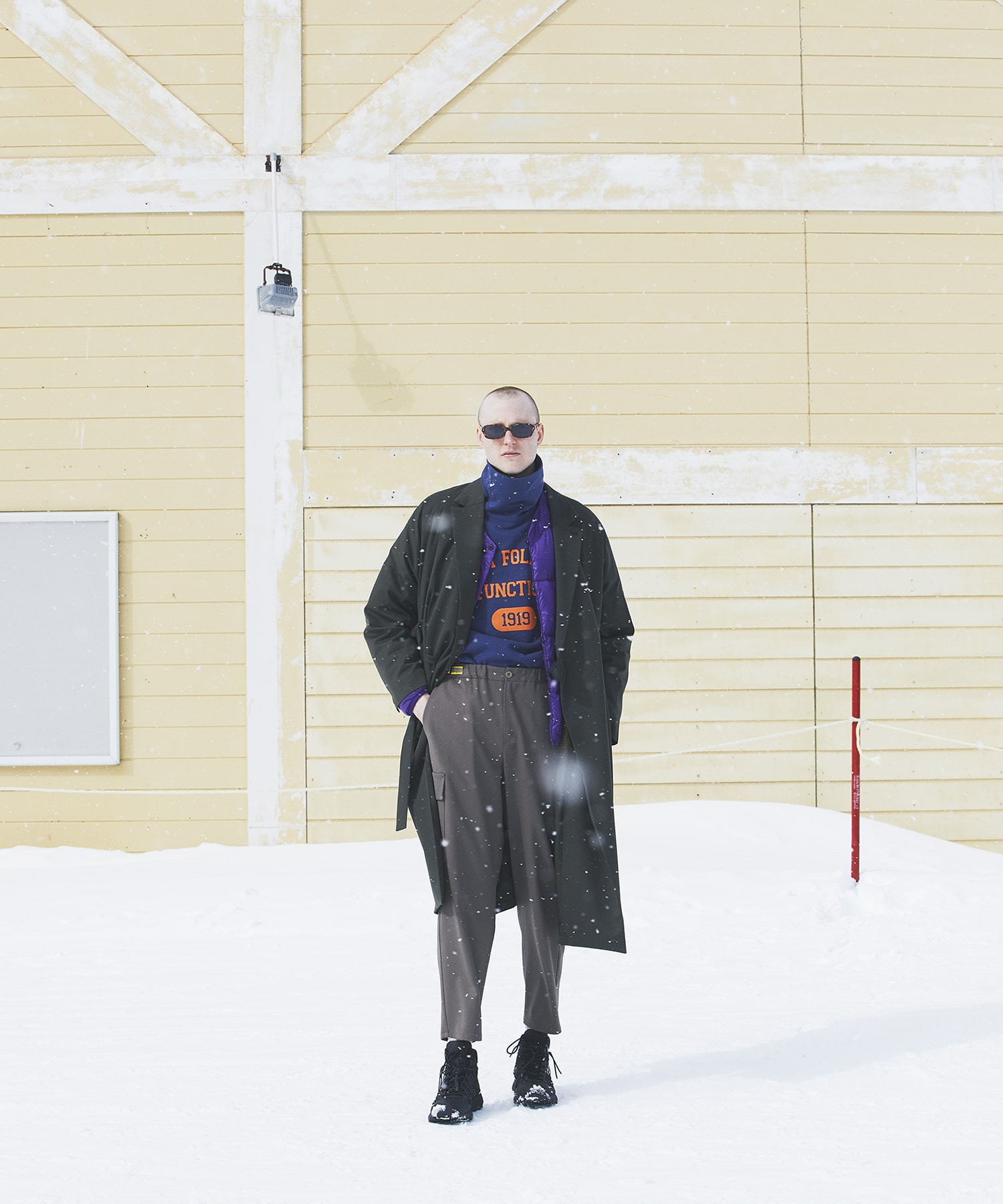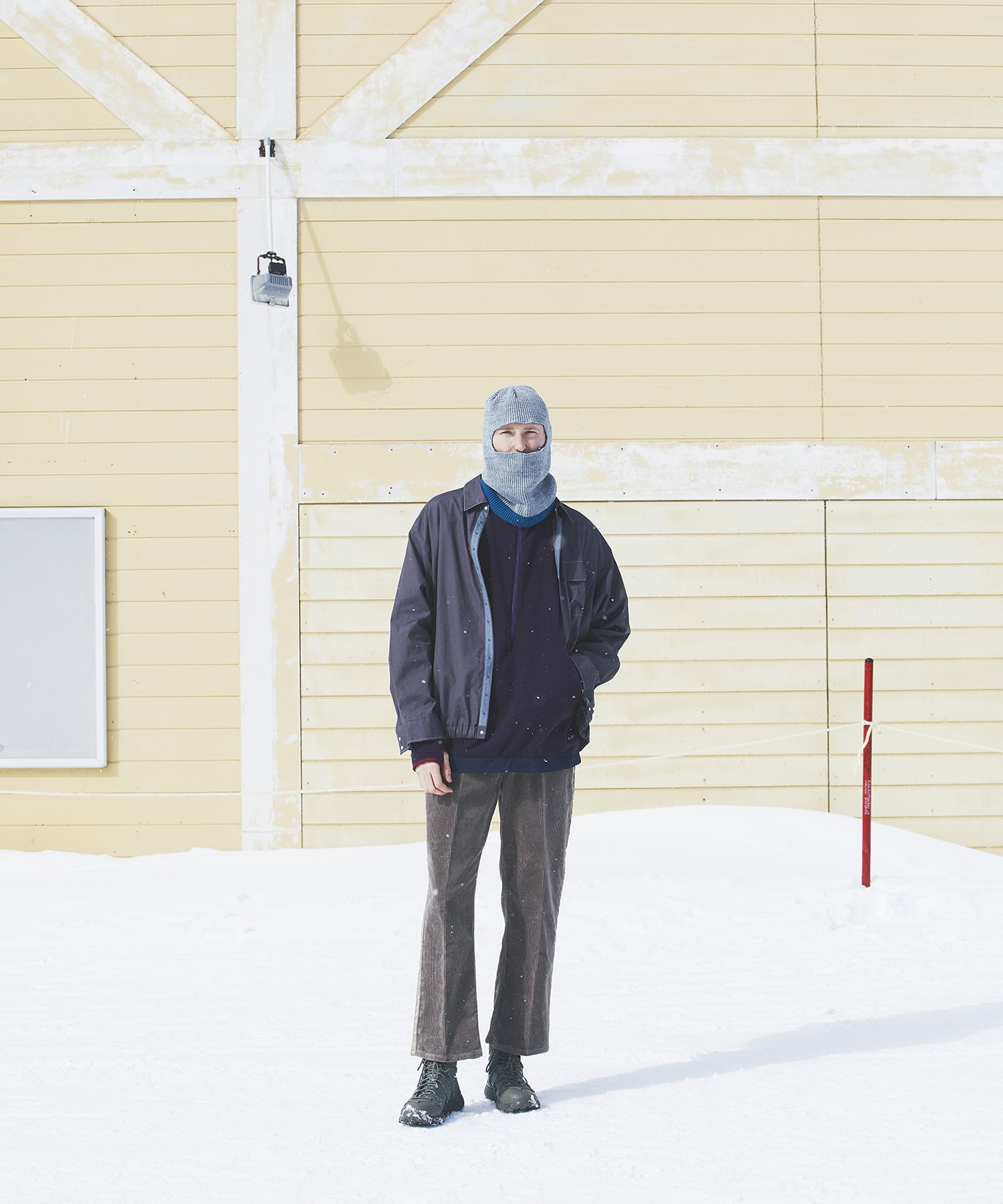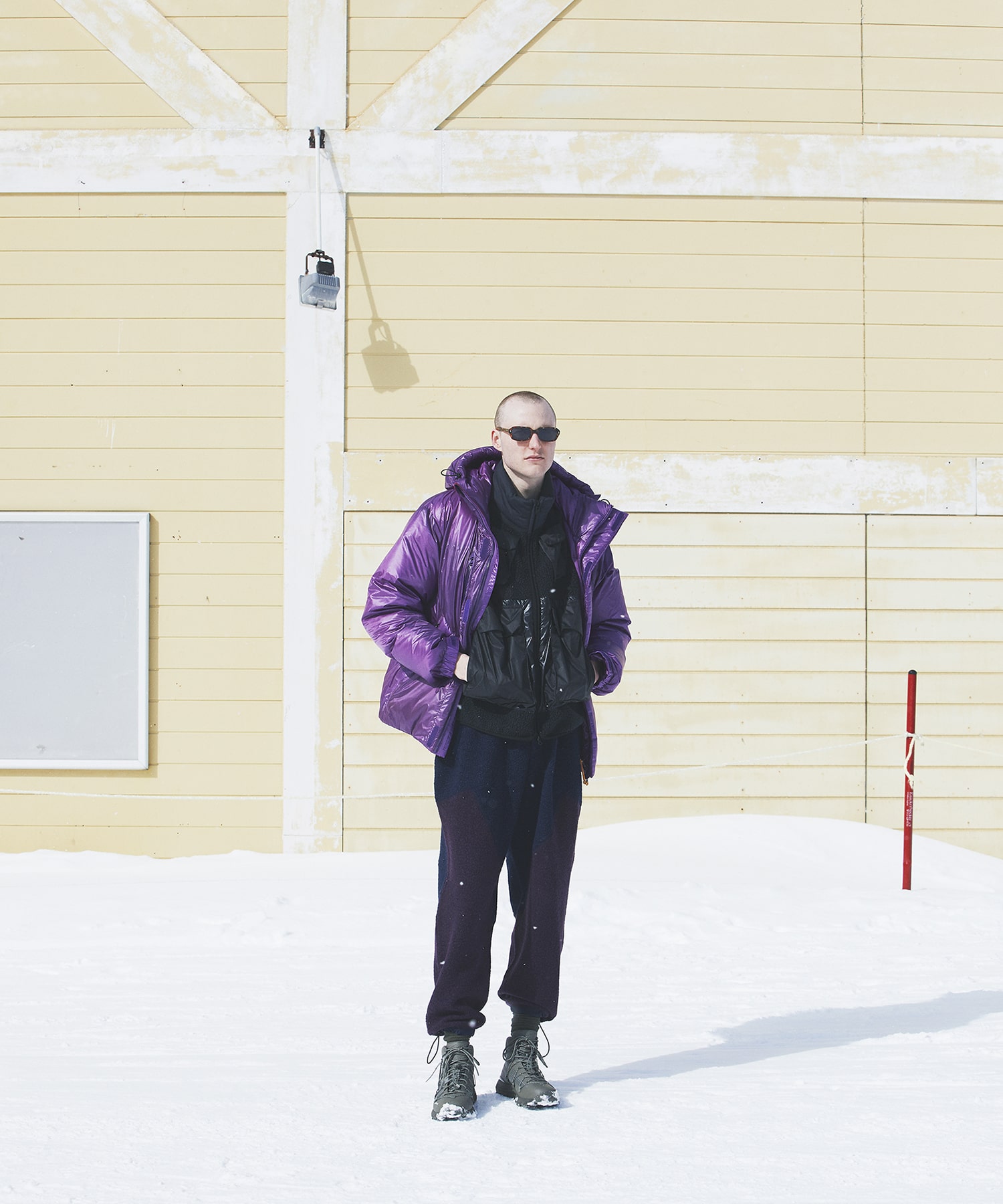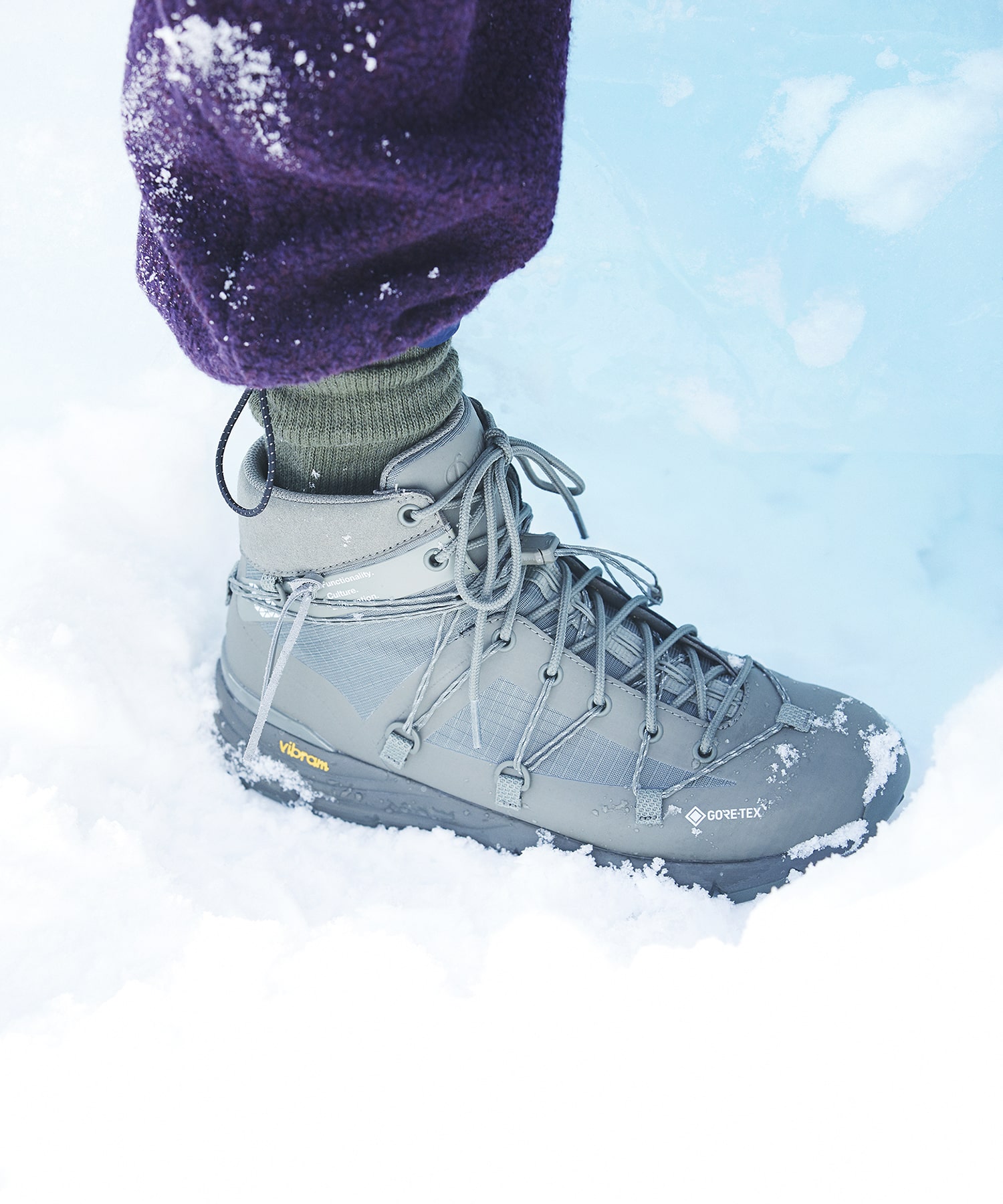 SHOES ¥27,500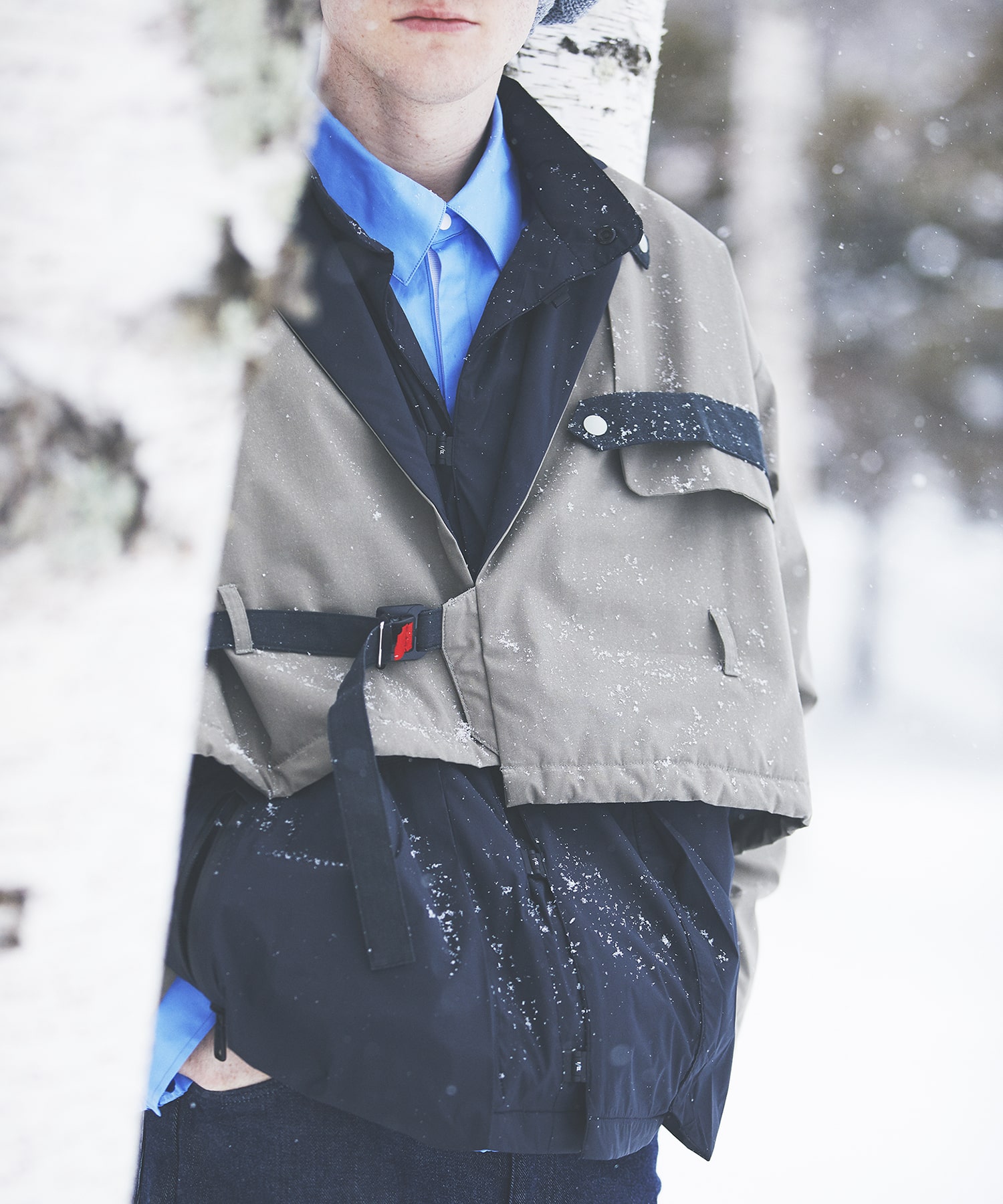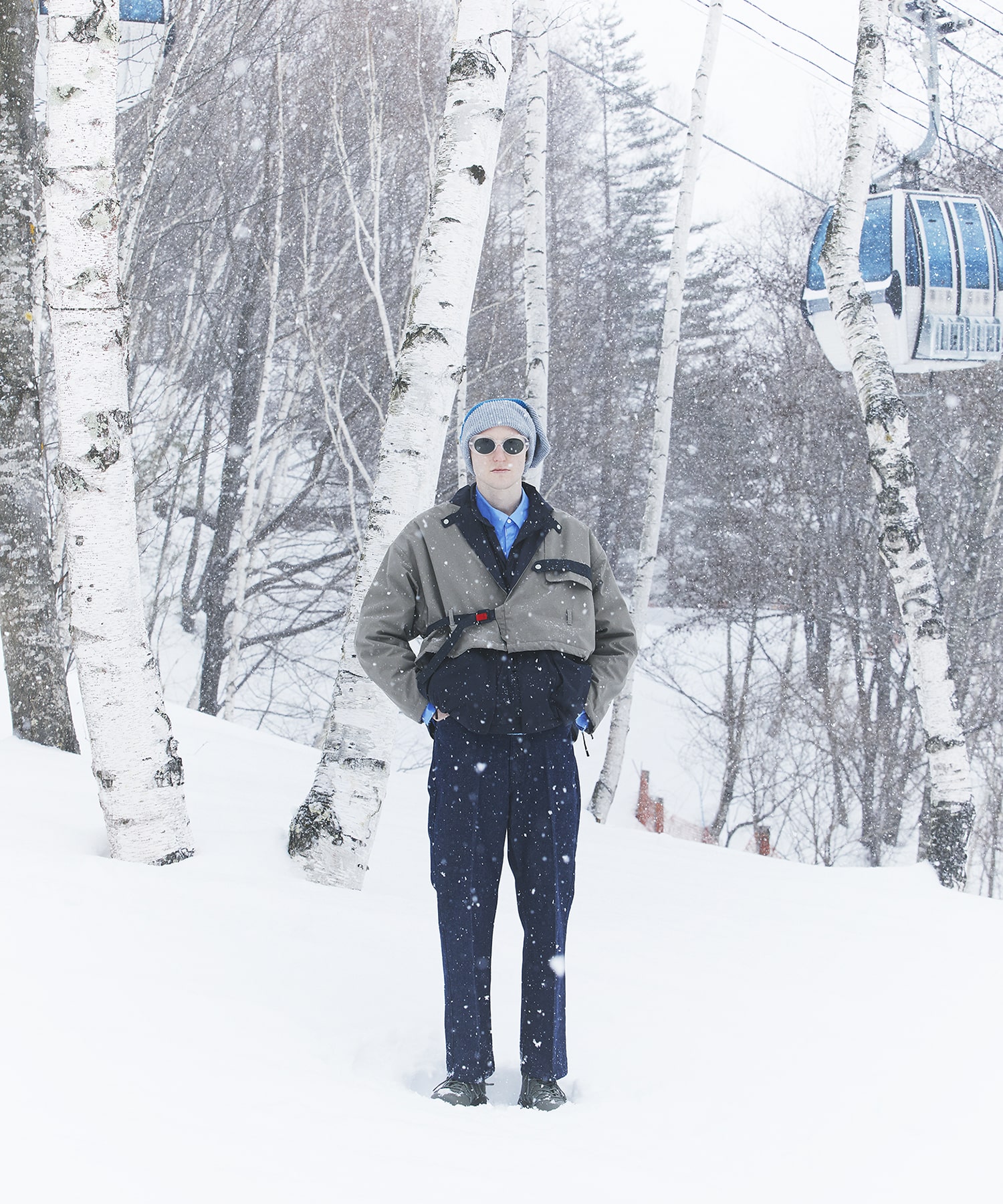 BALACLAVA ¥6,600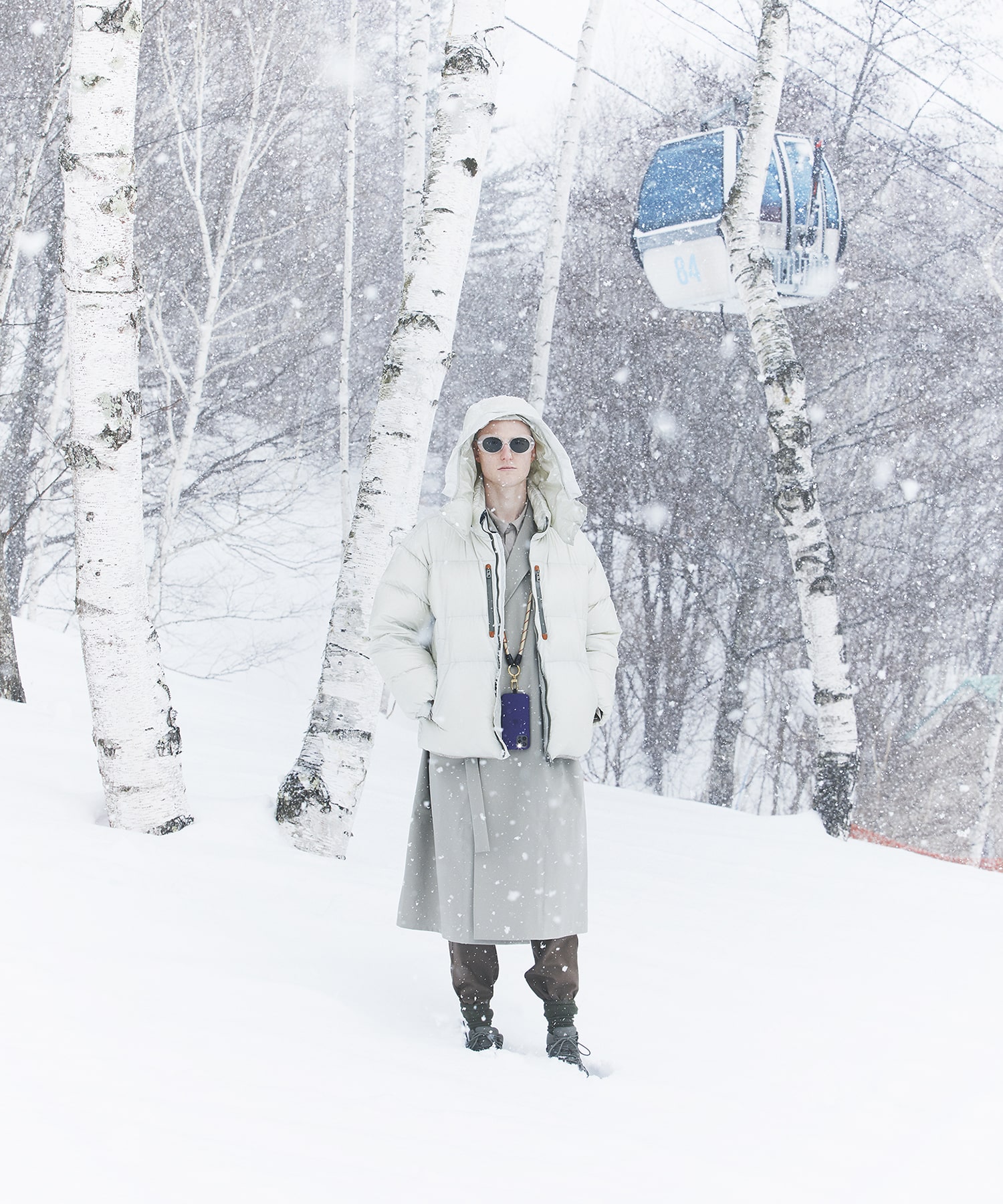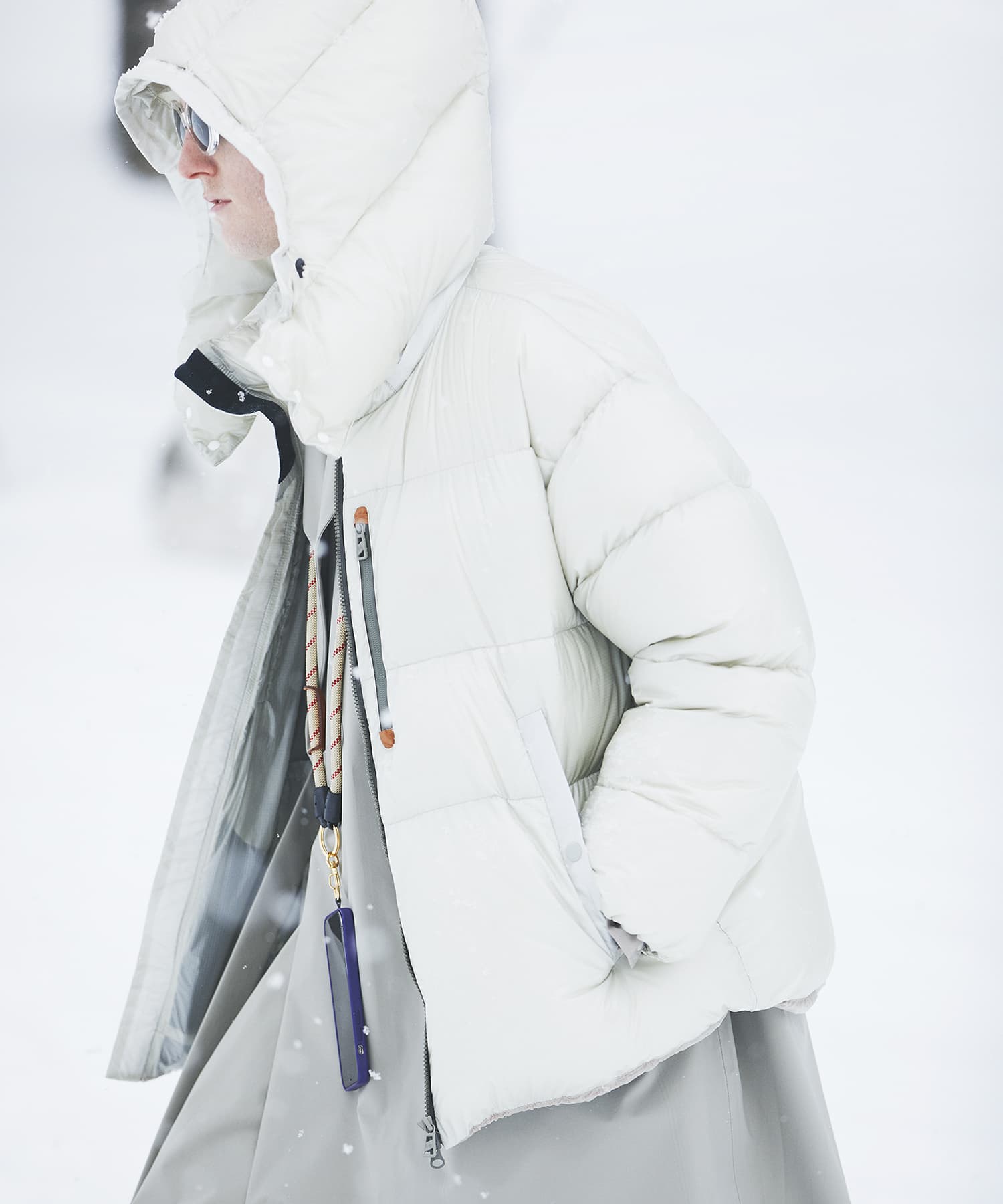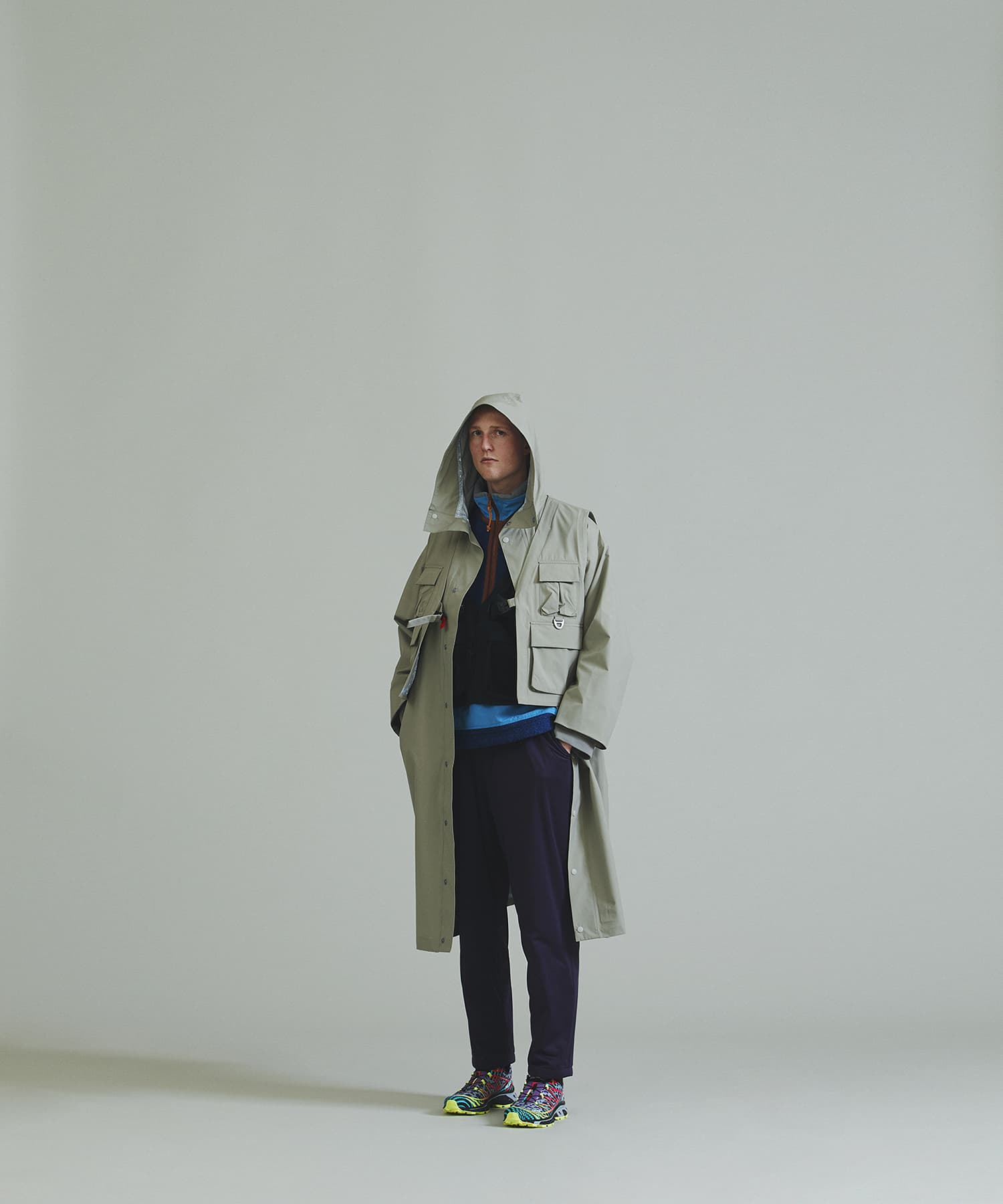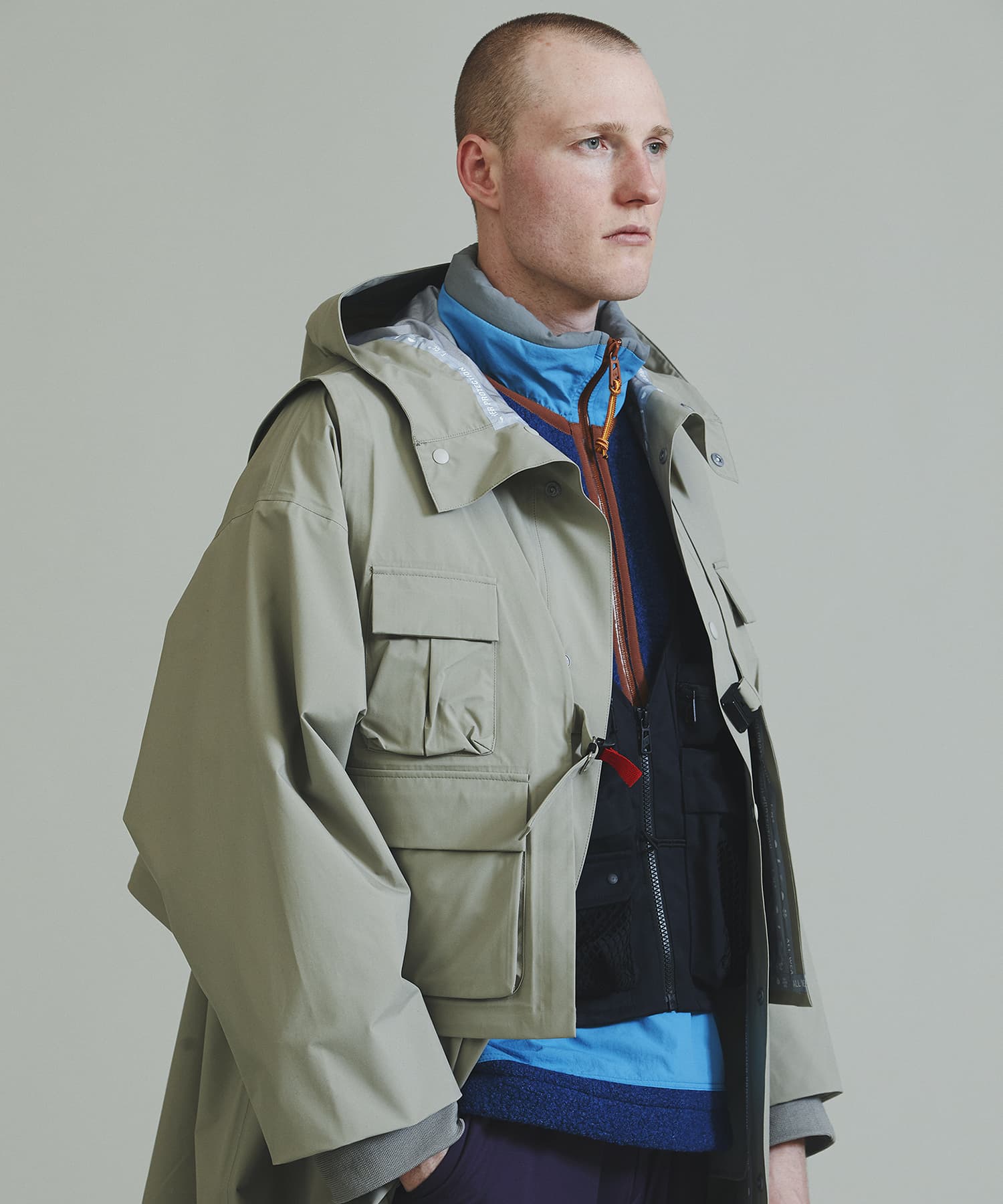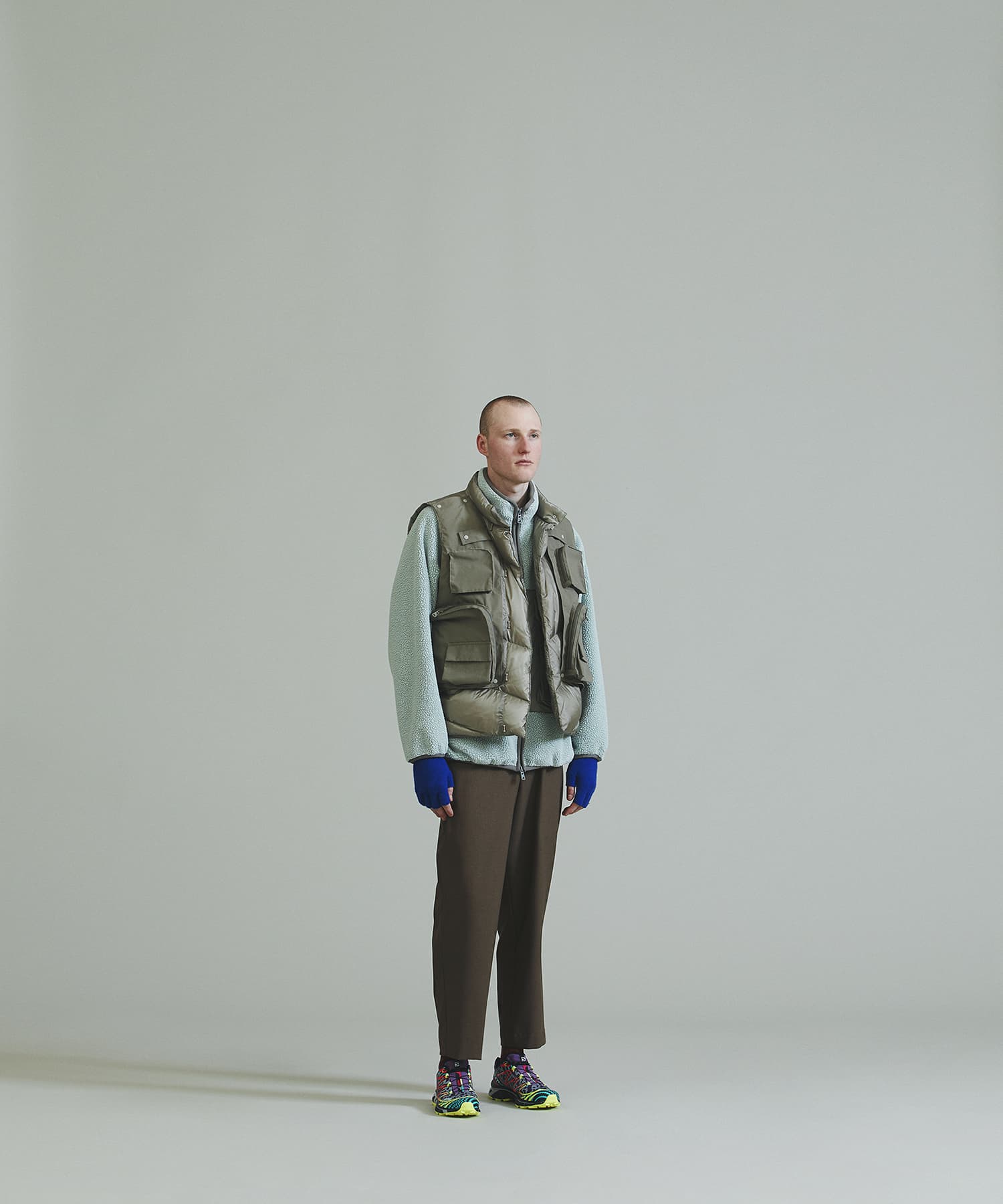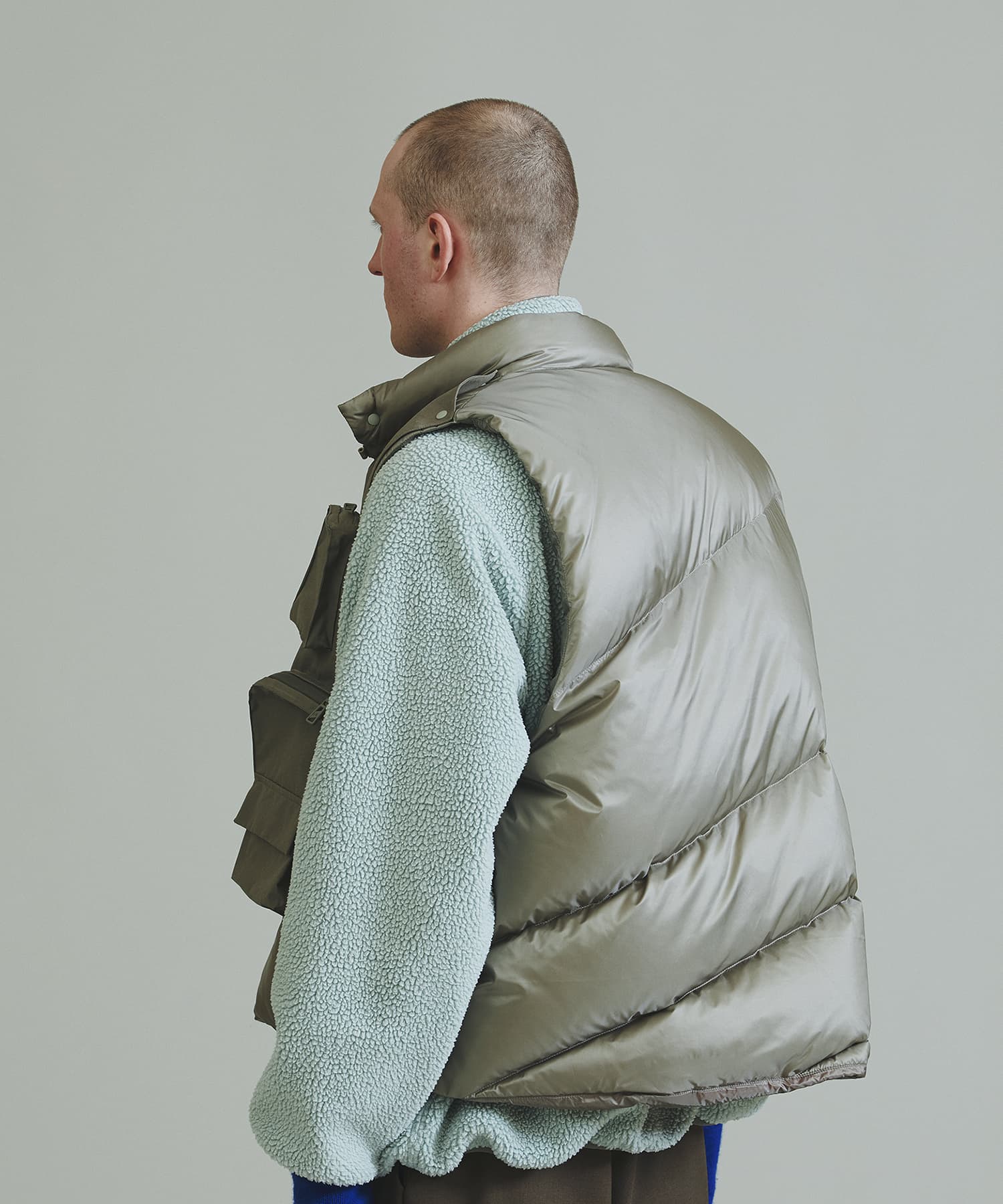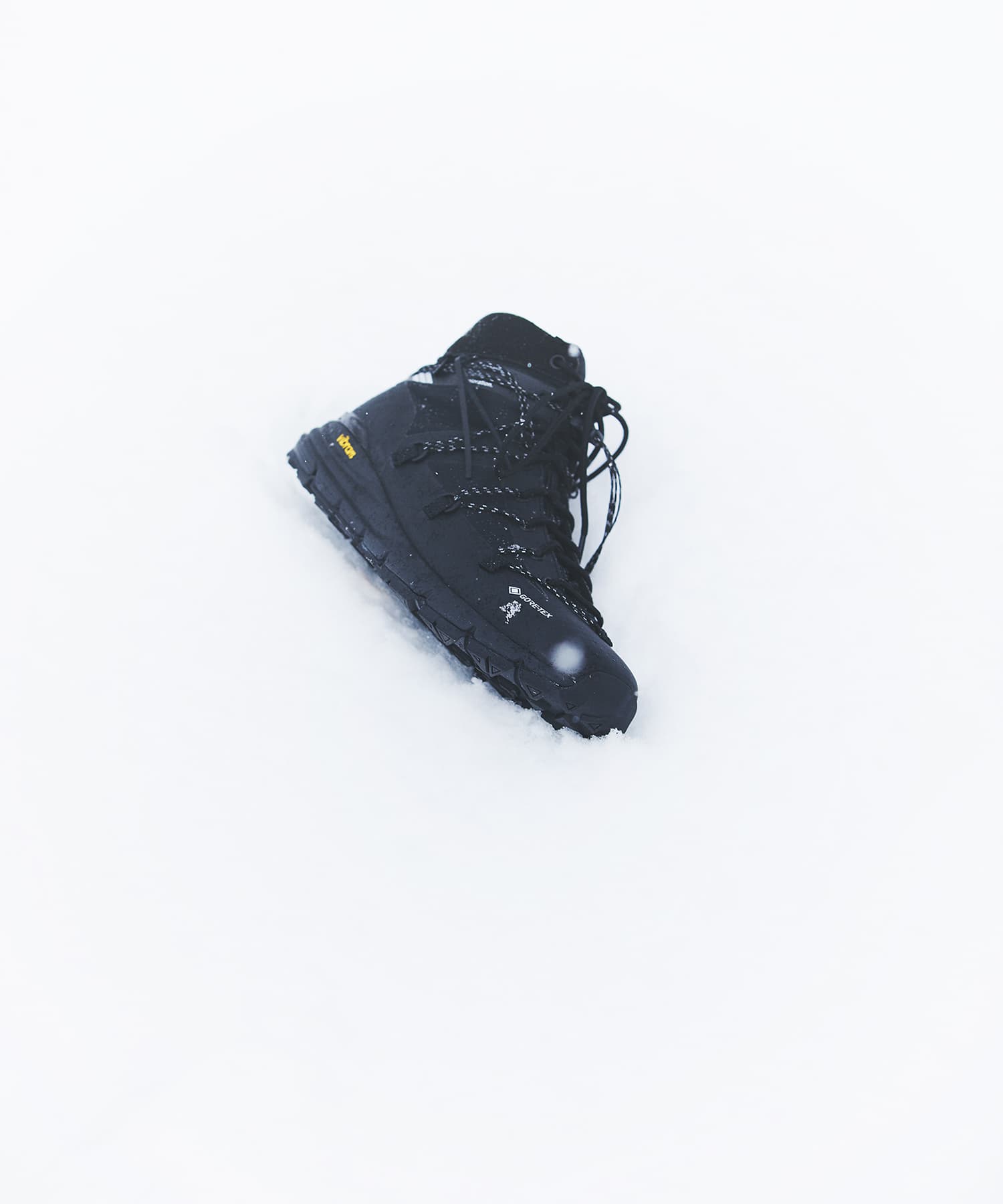 SHOES ¥27,500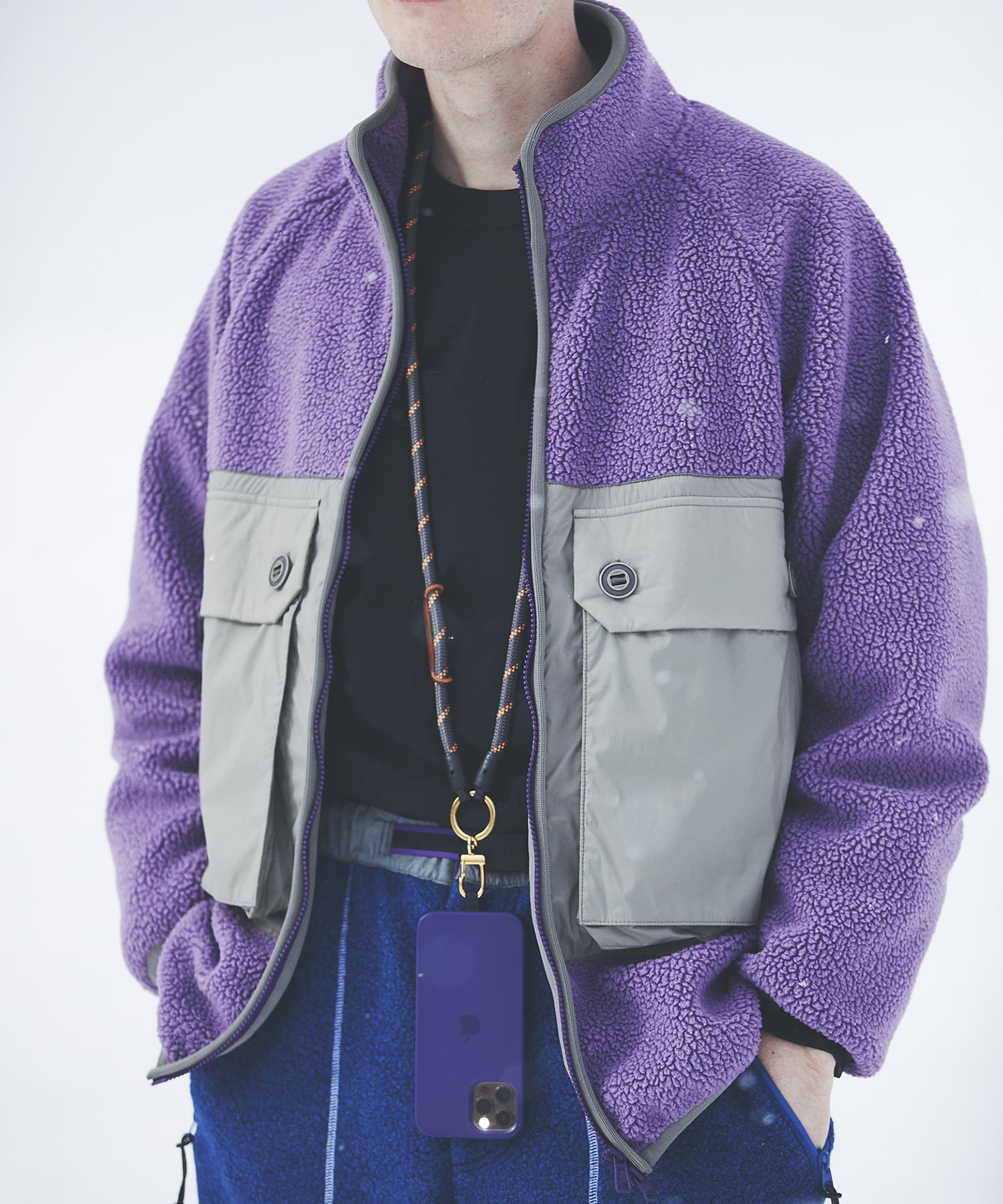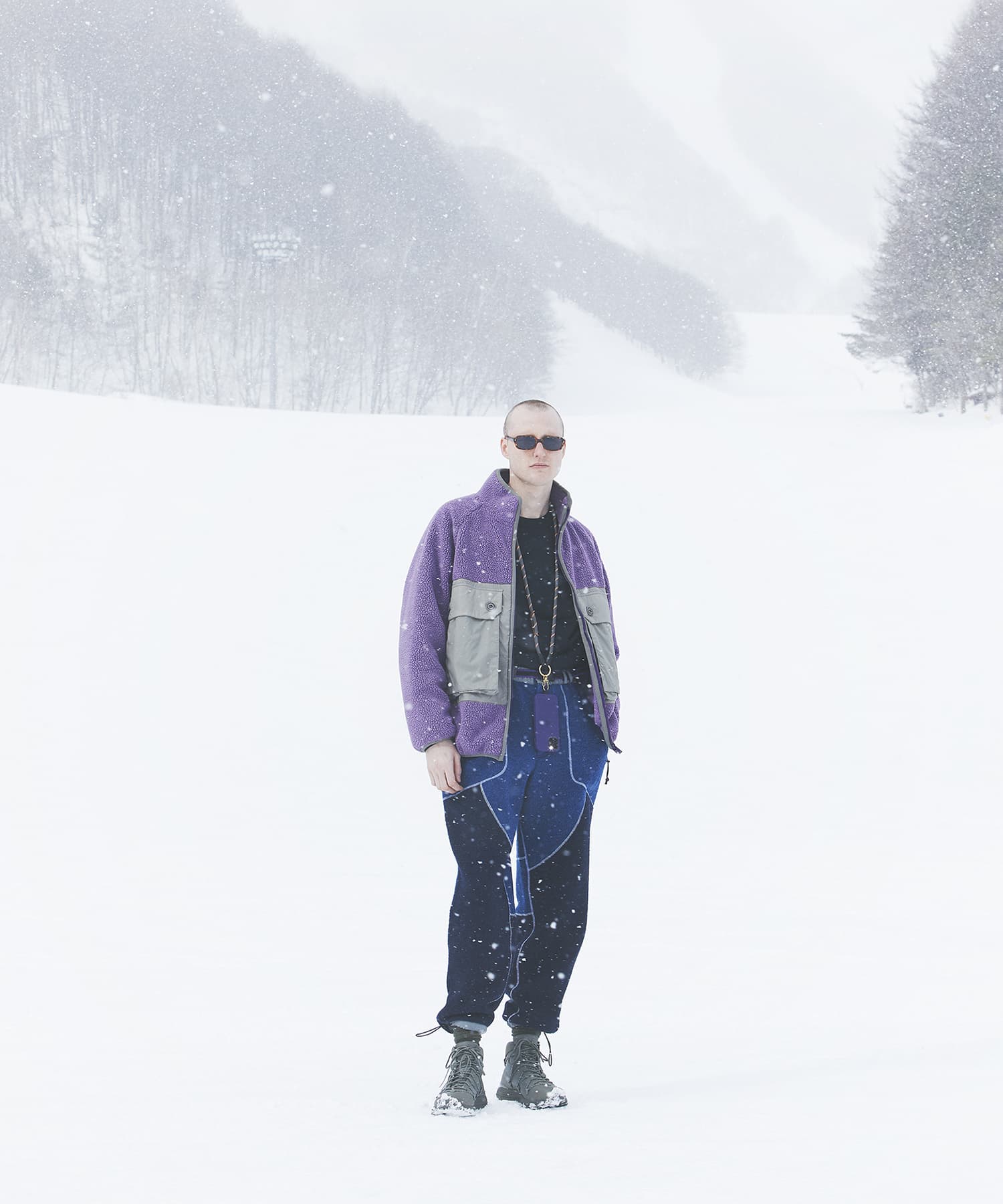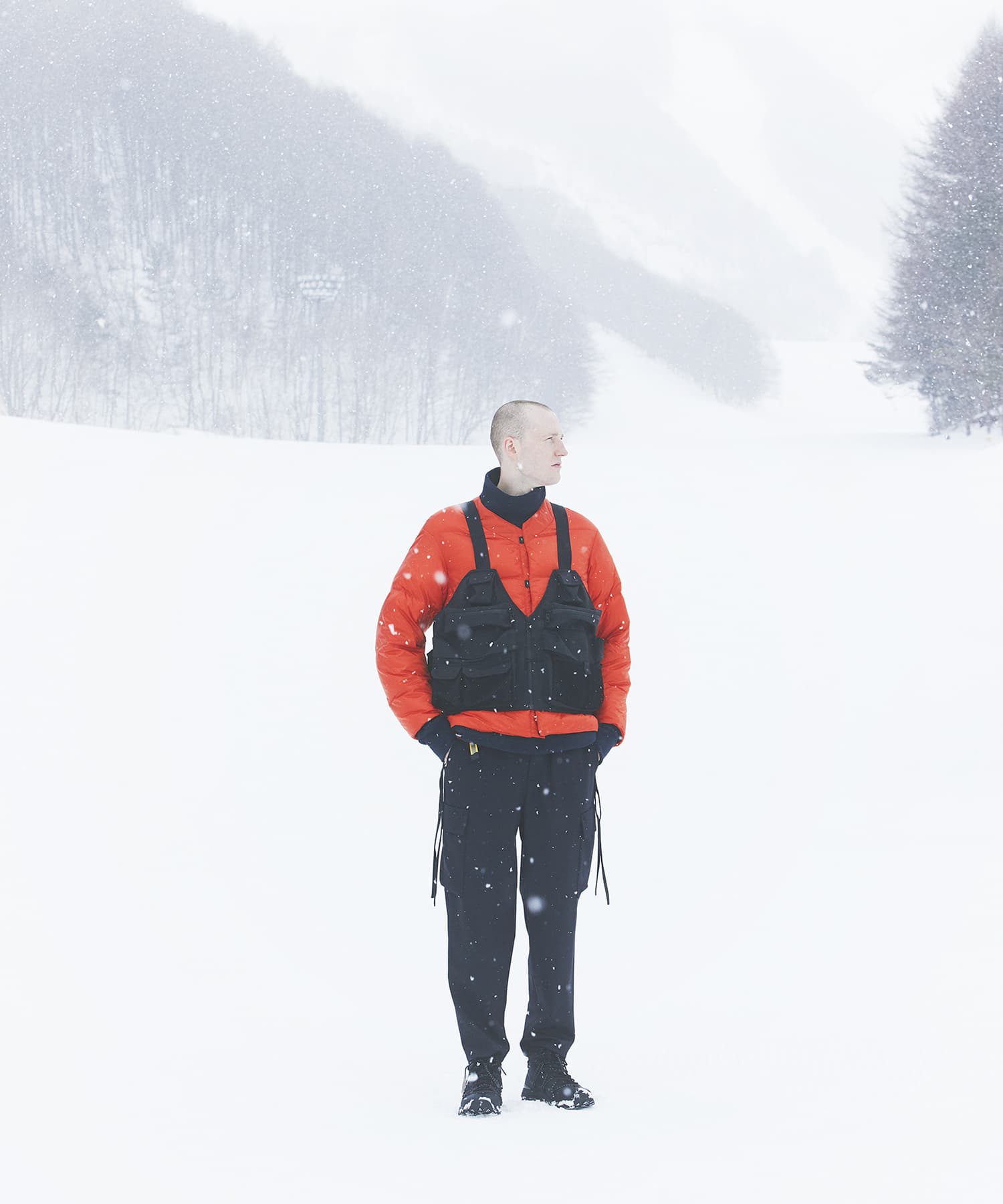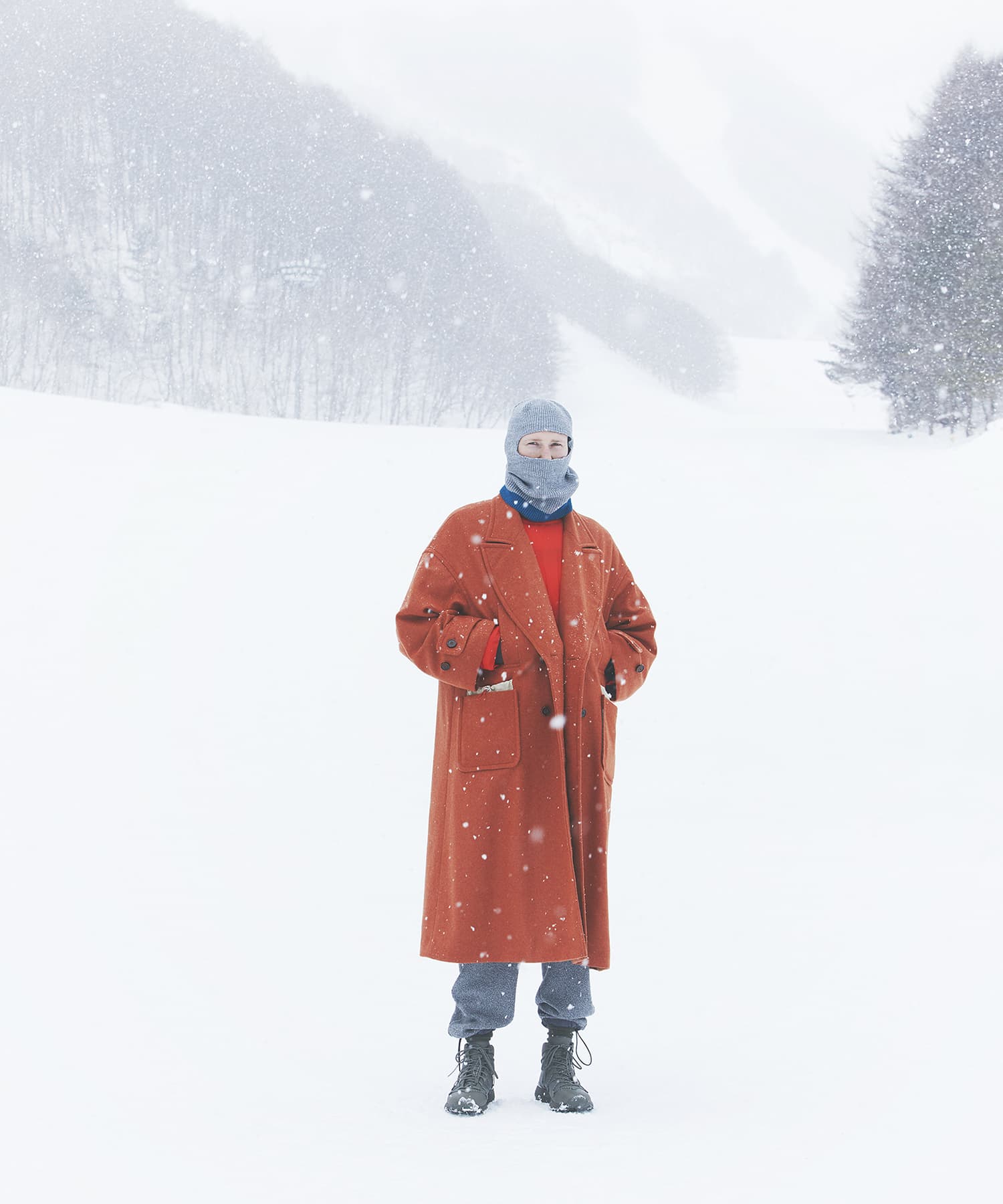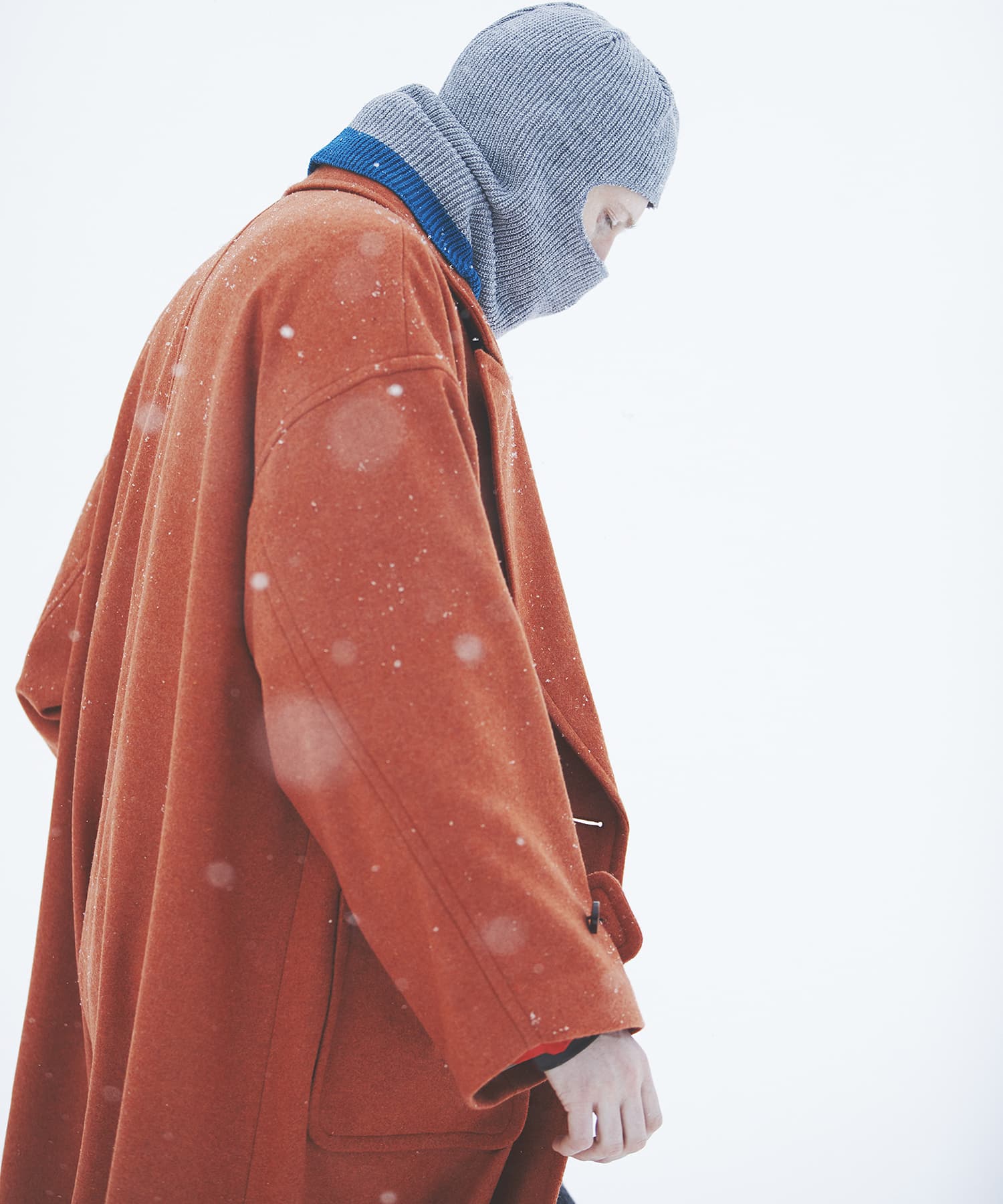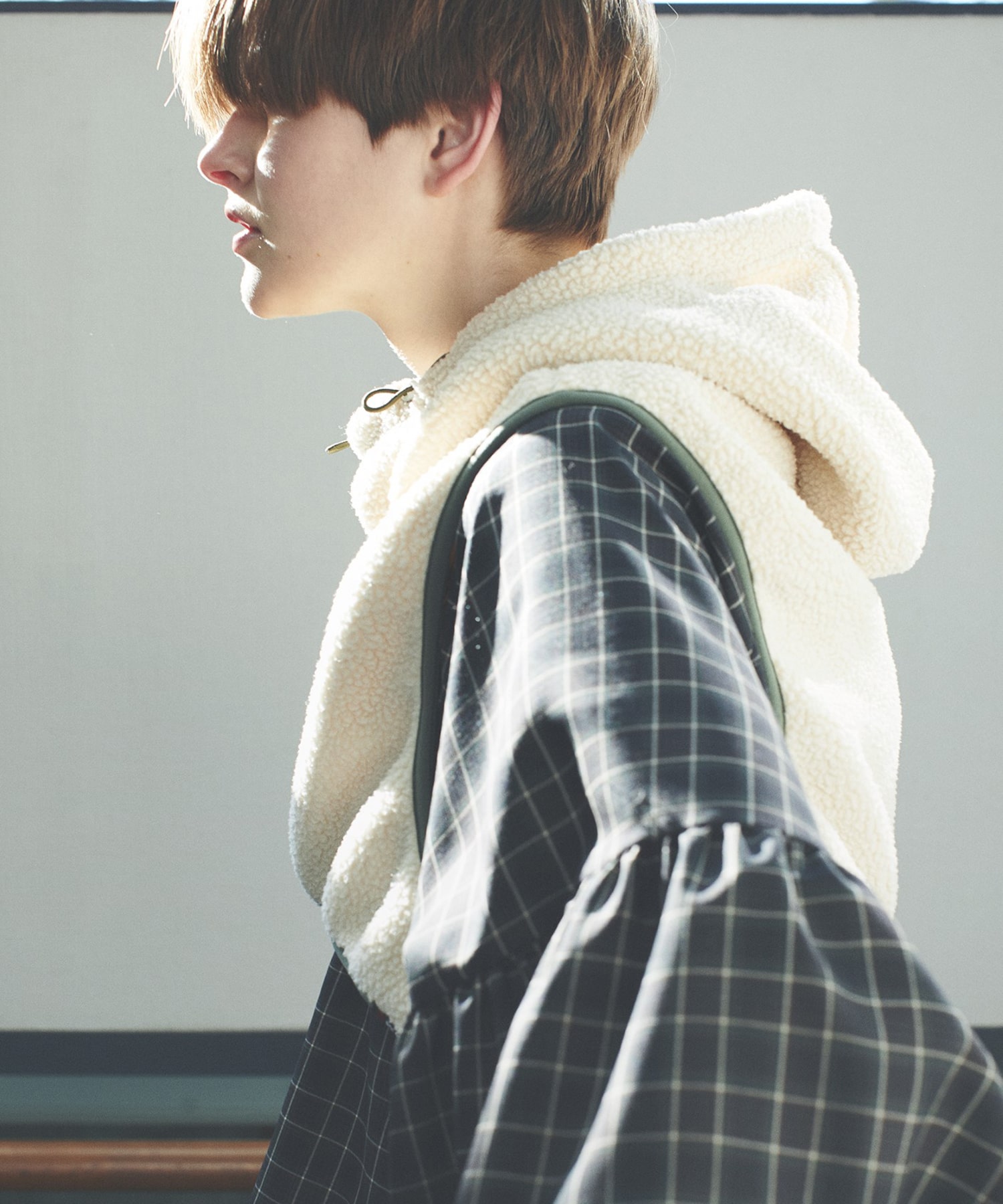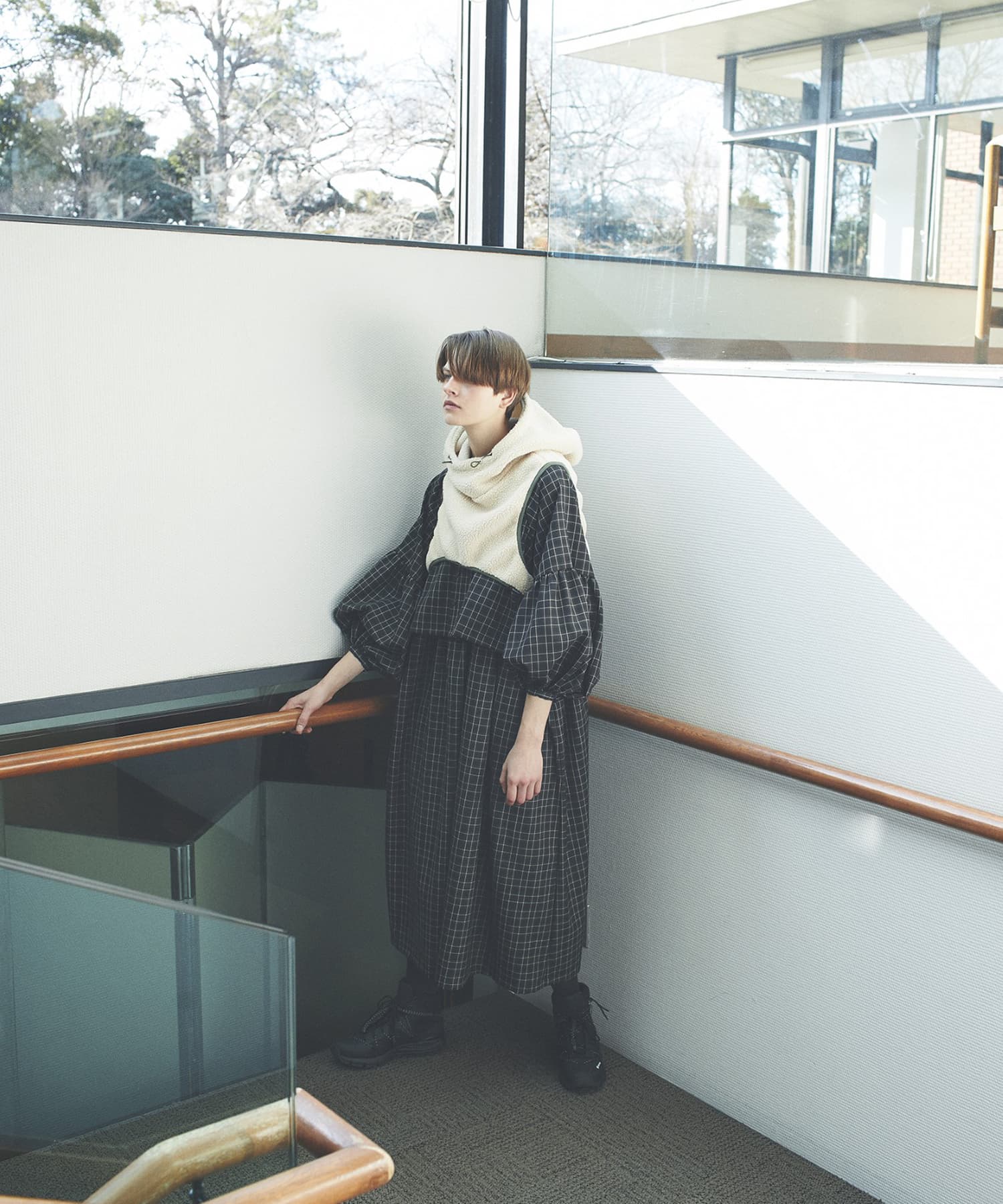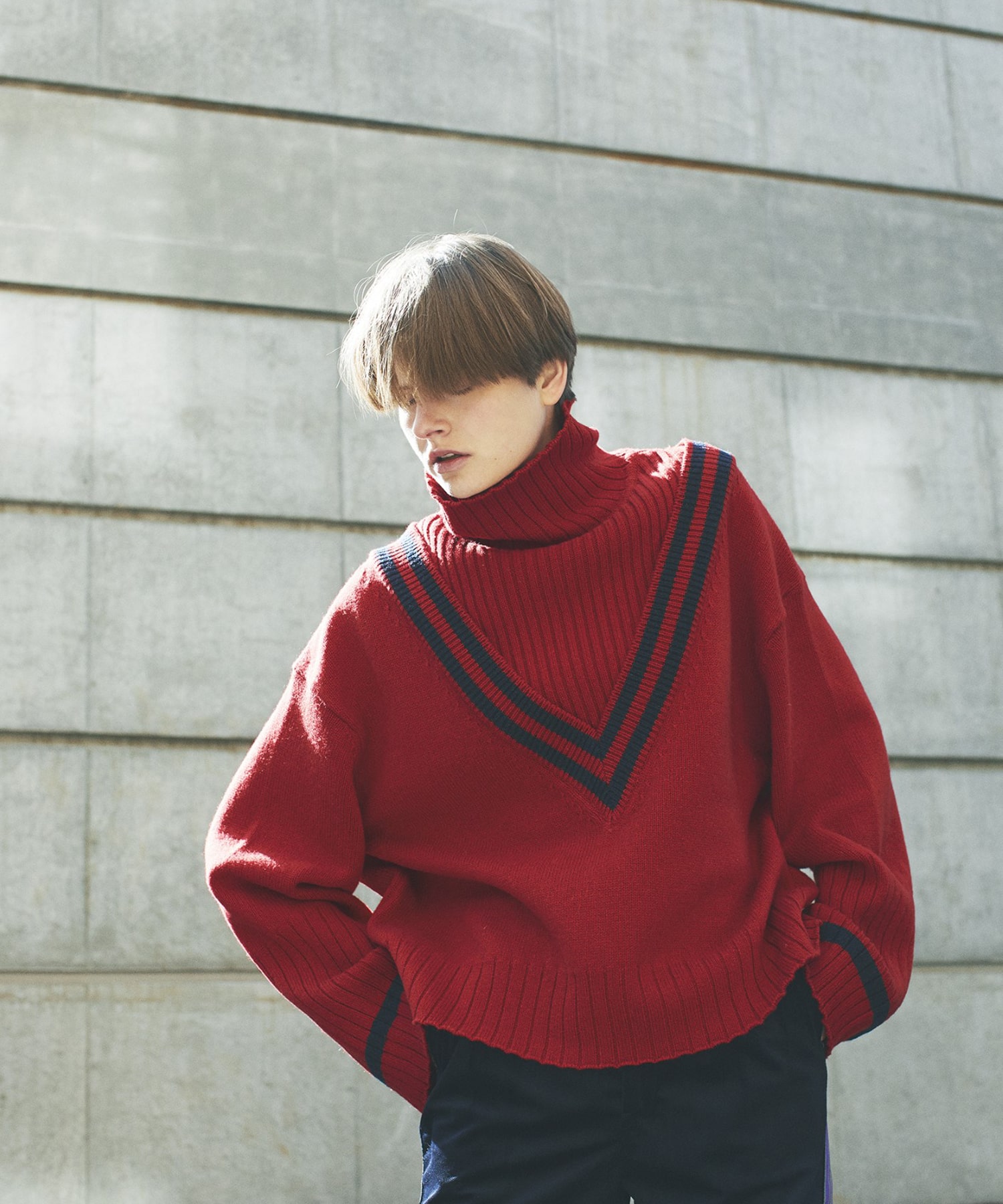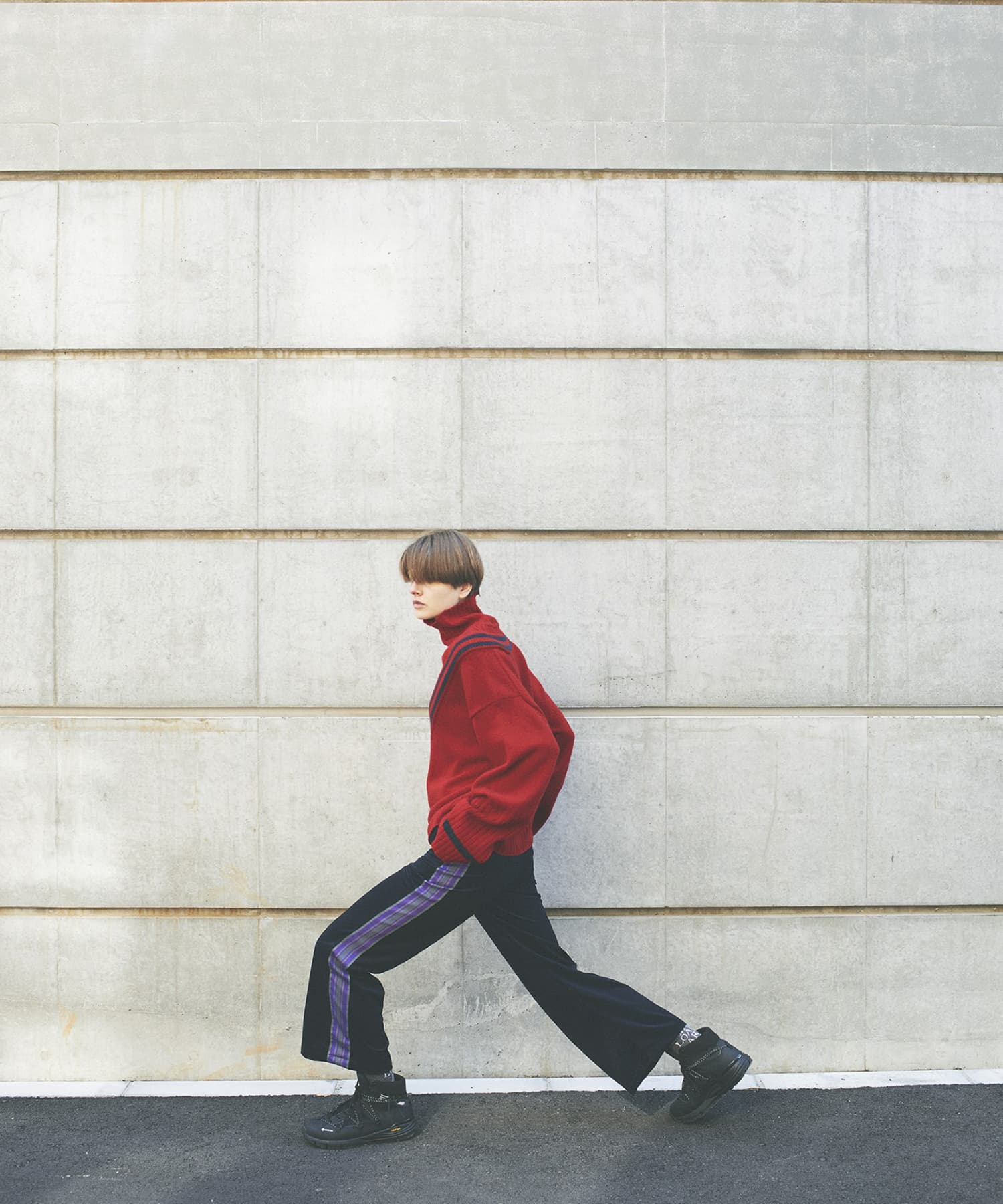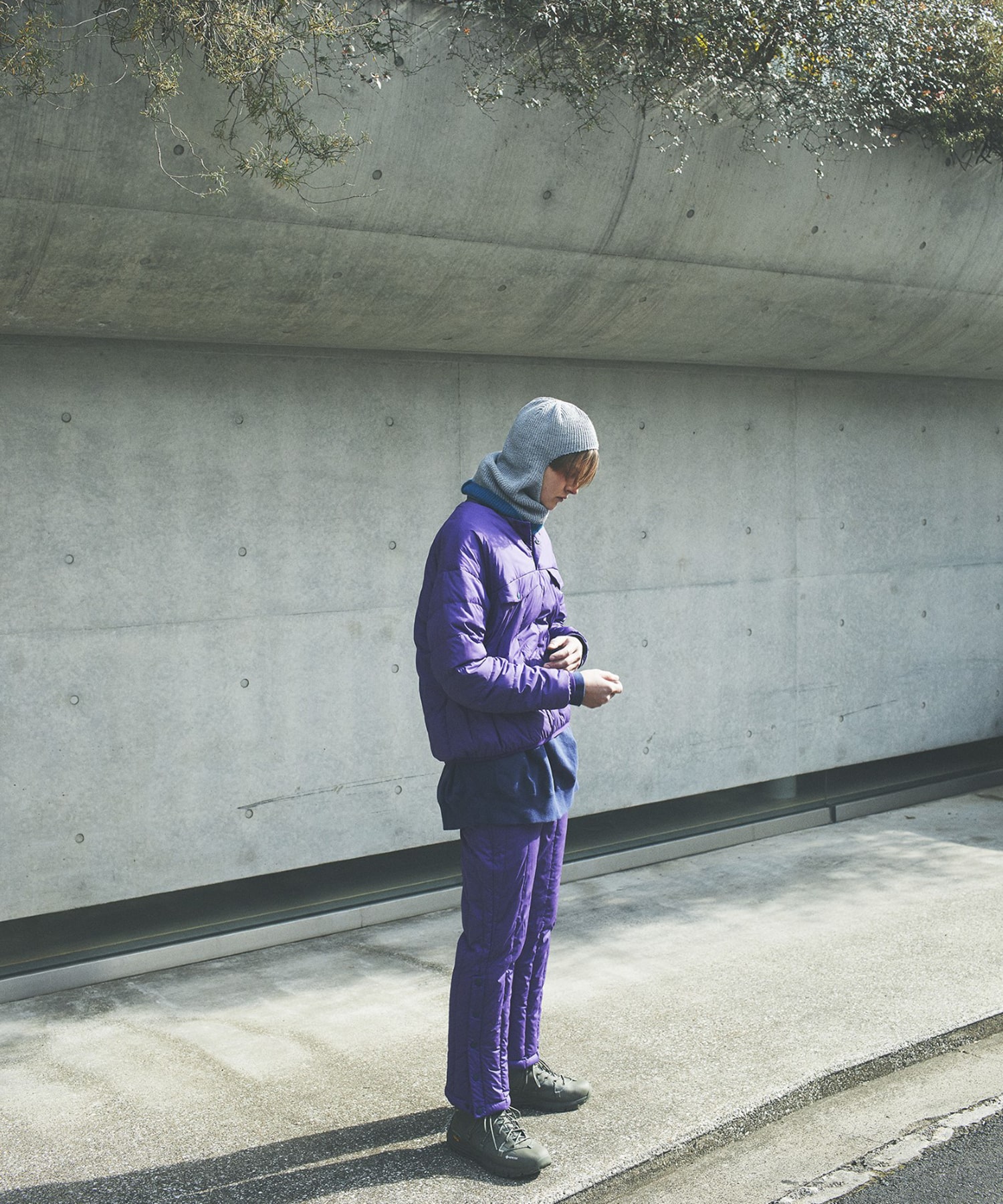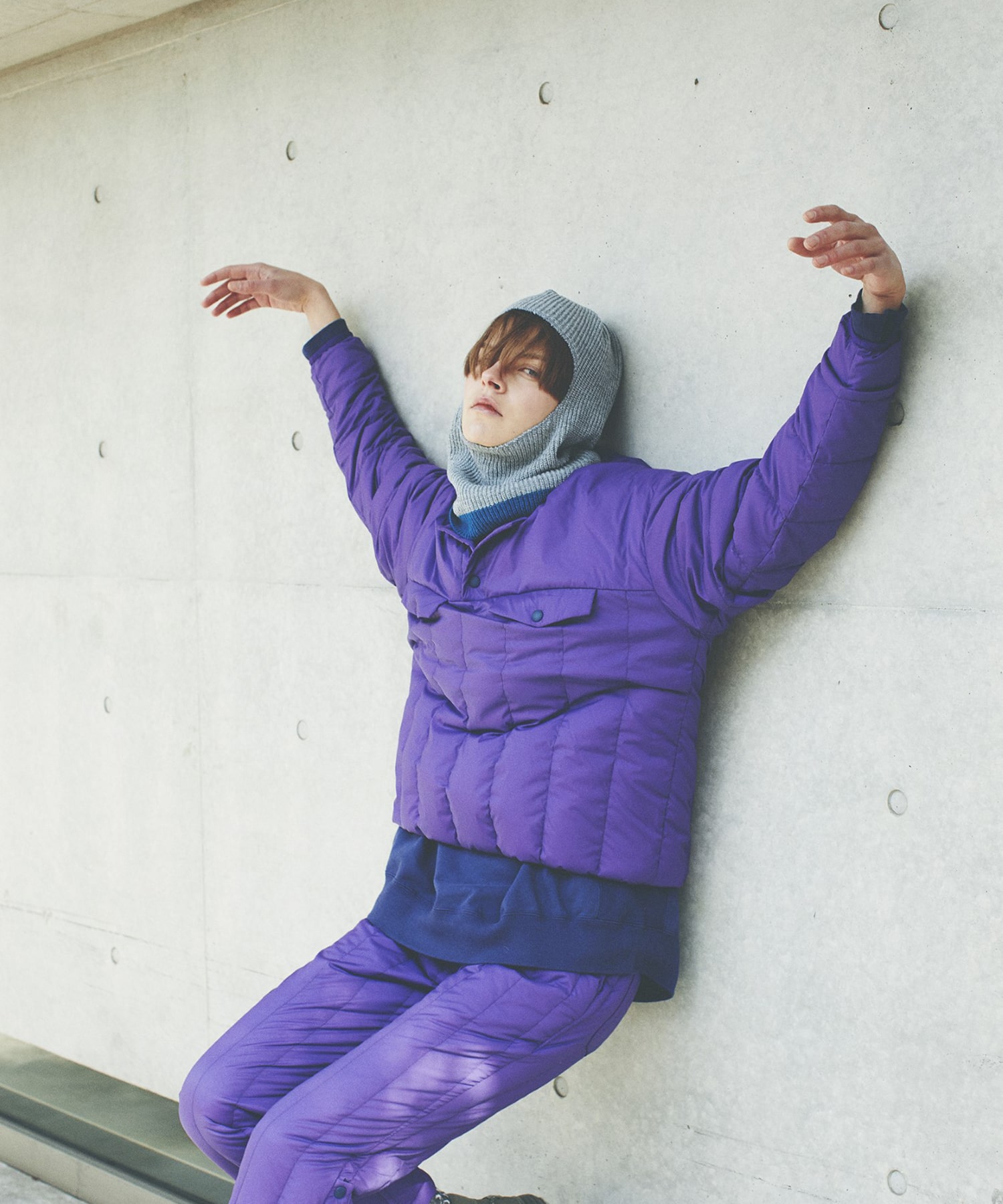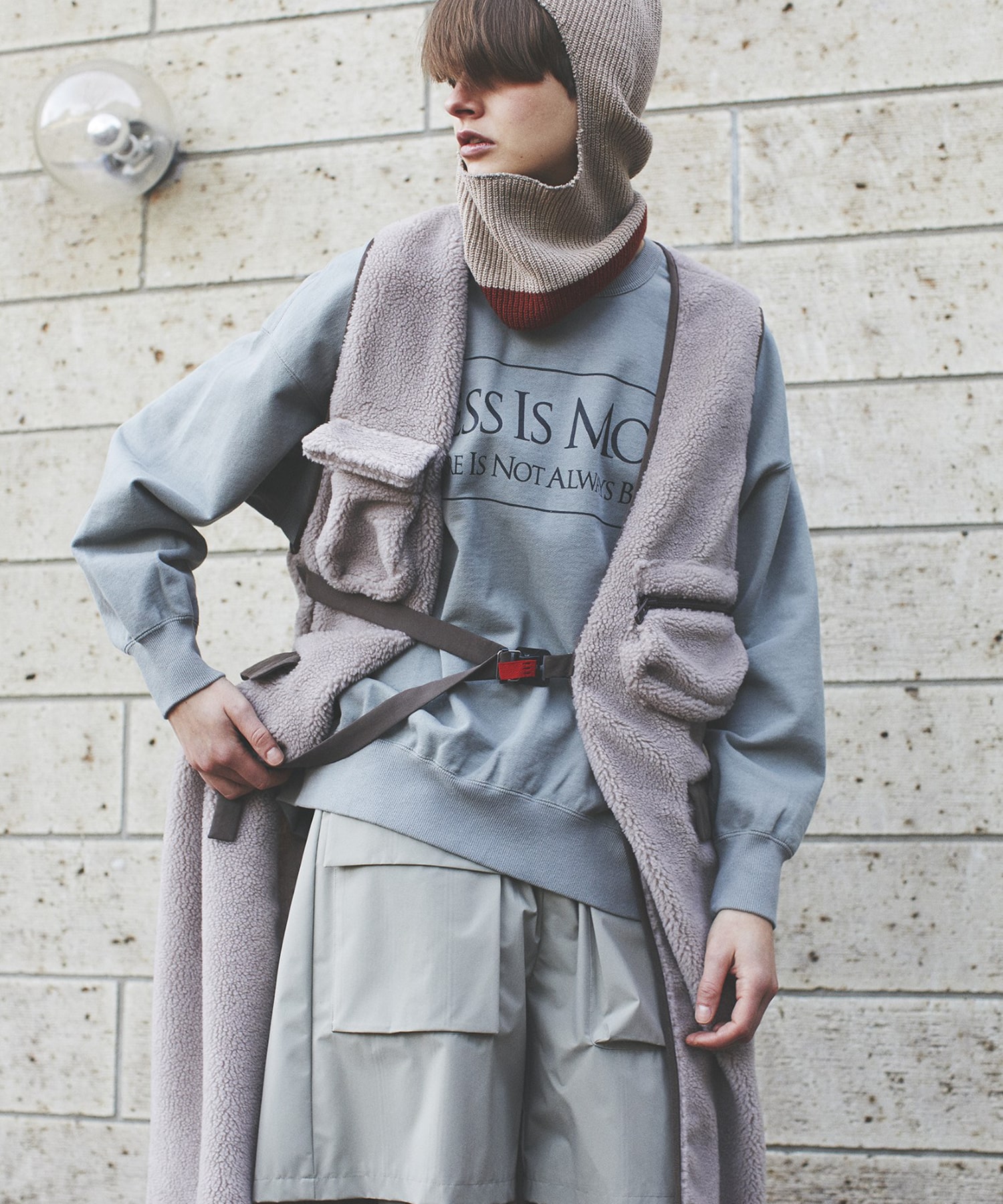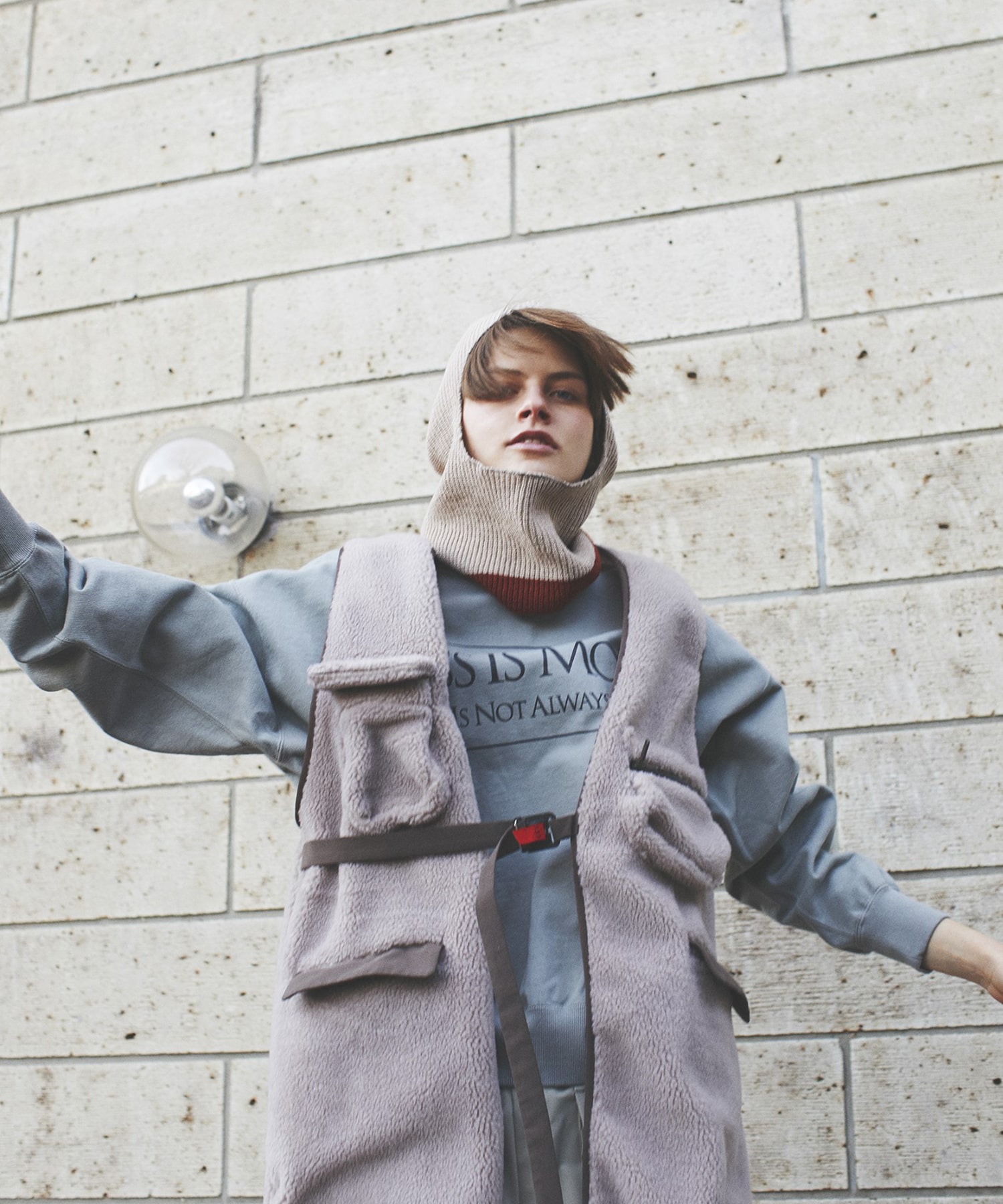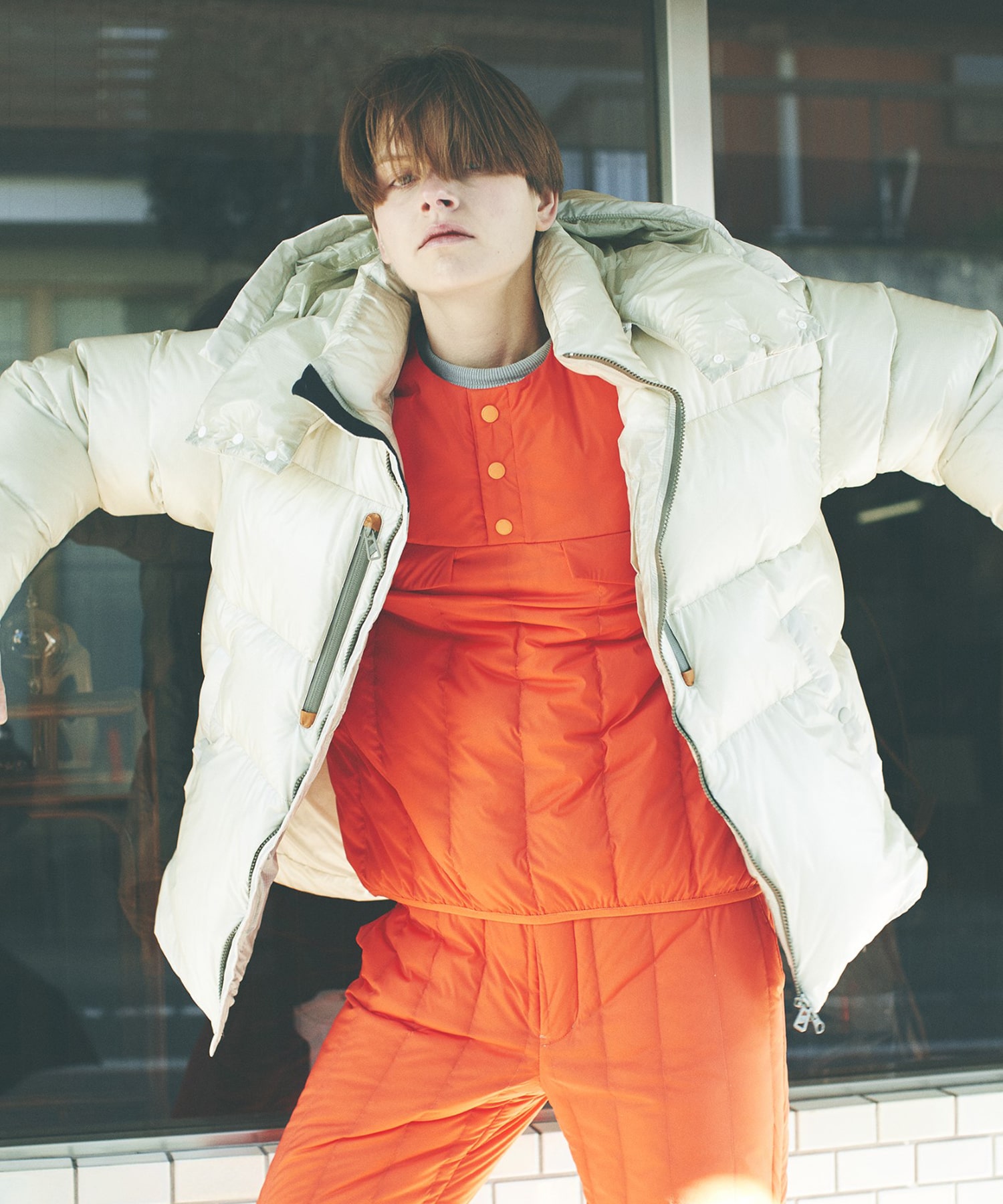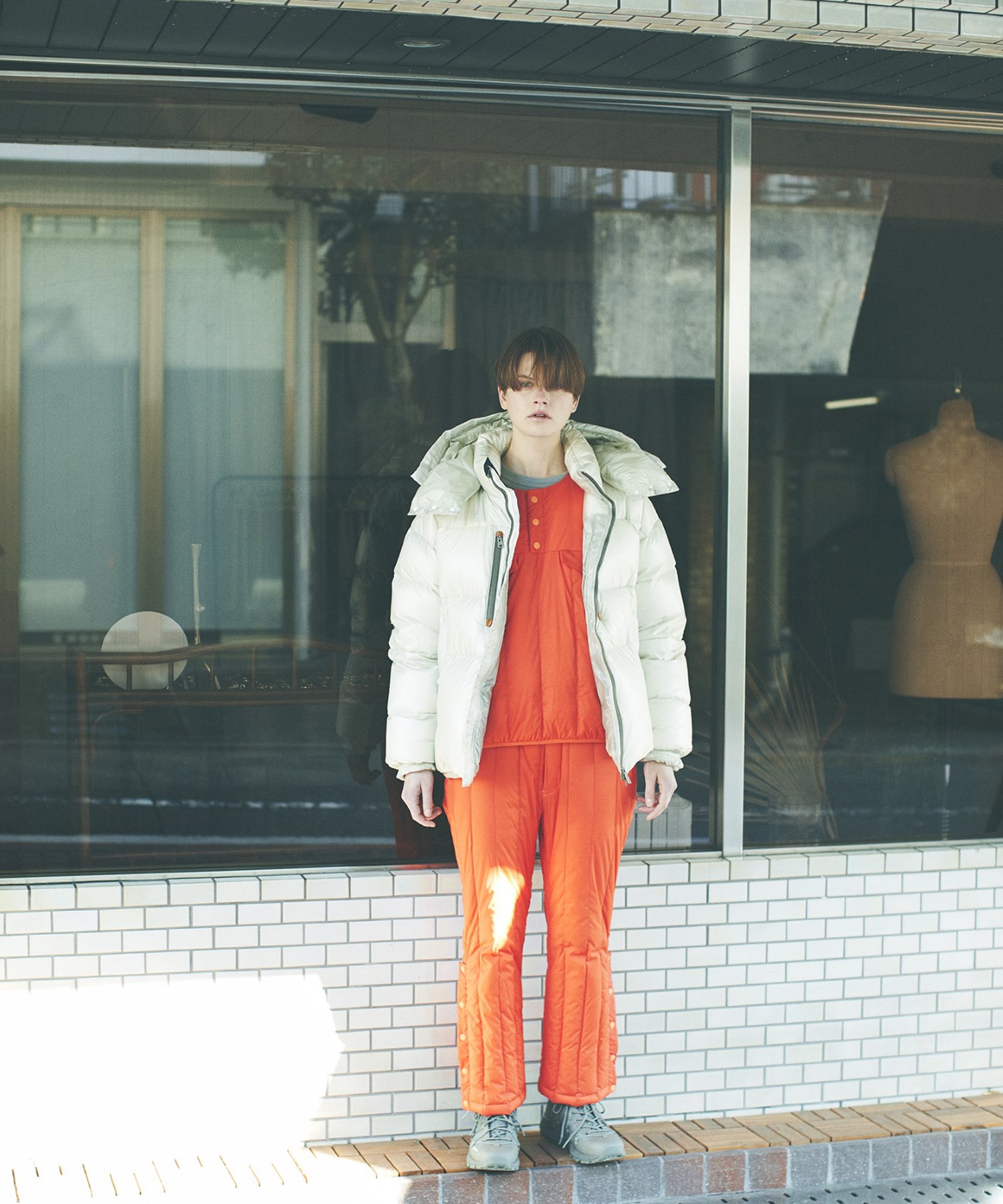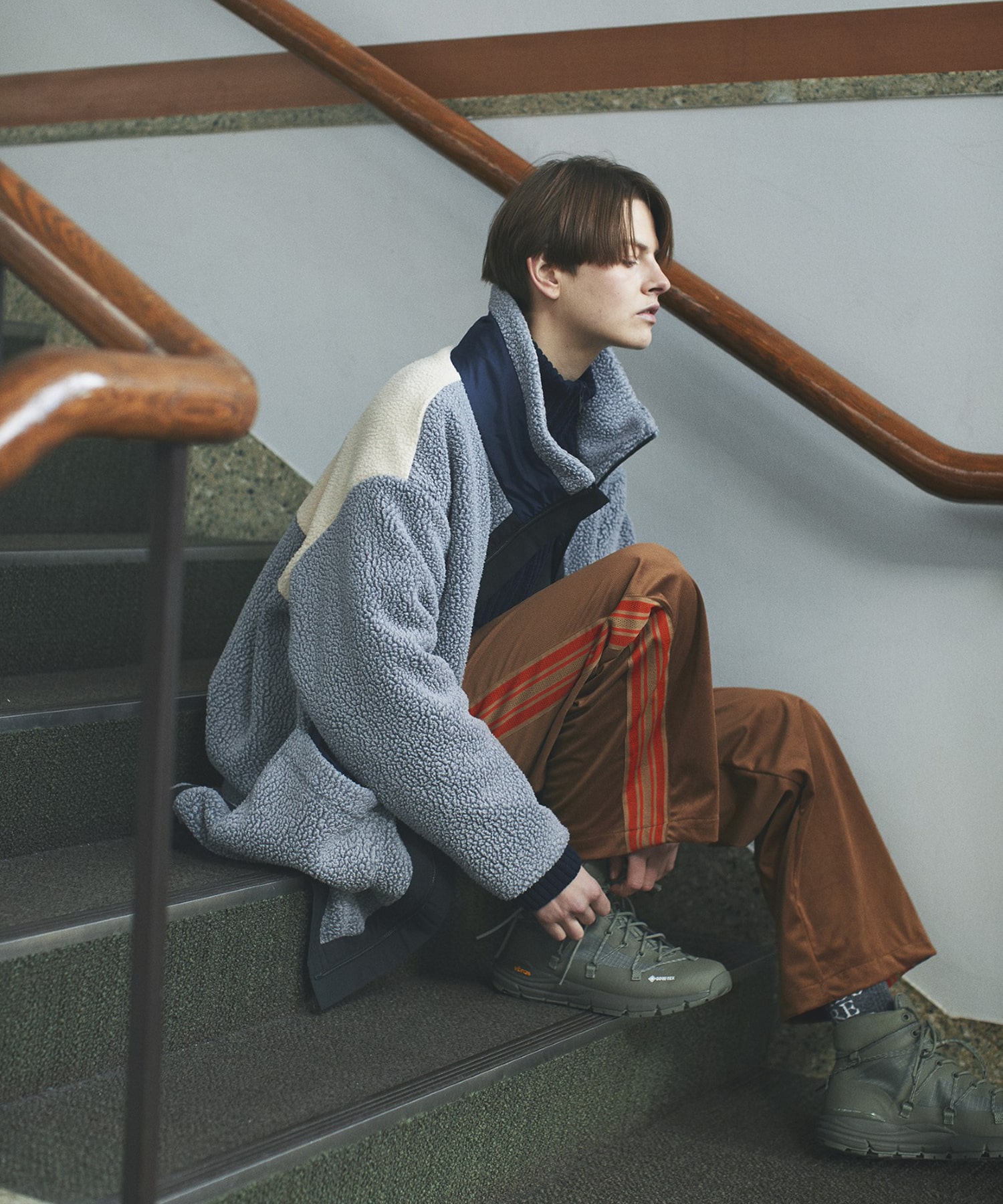 JACKET ¥52,800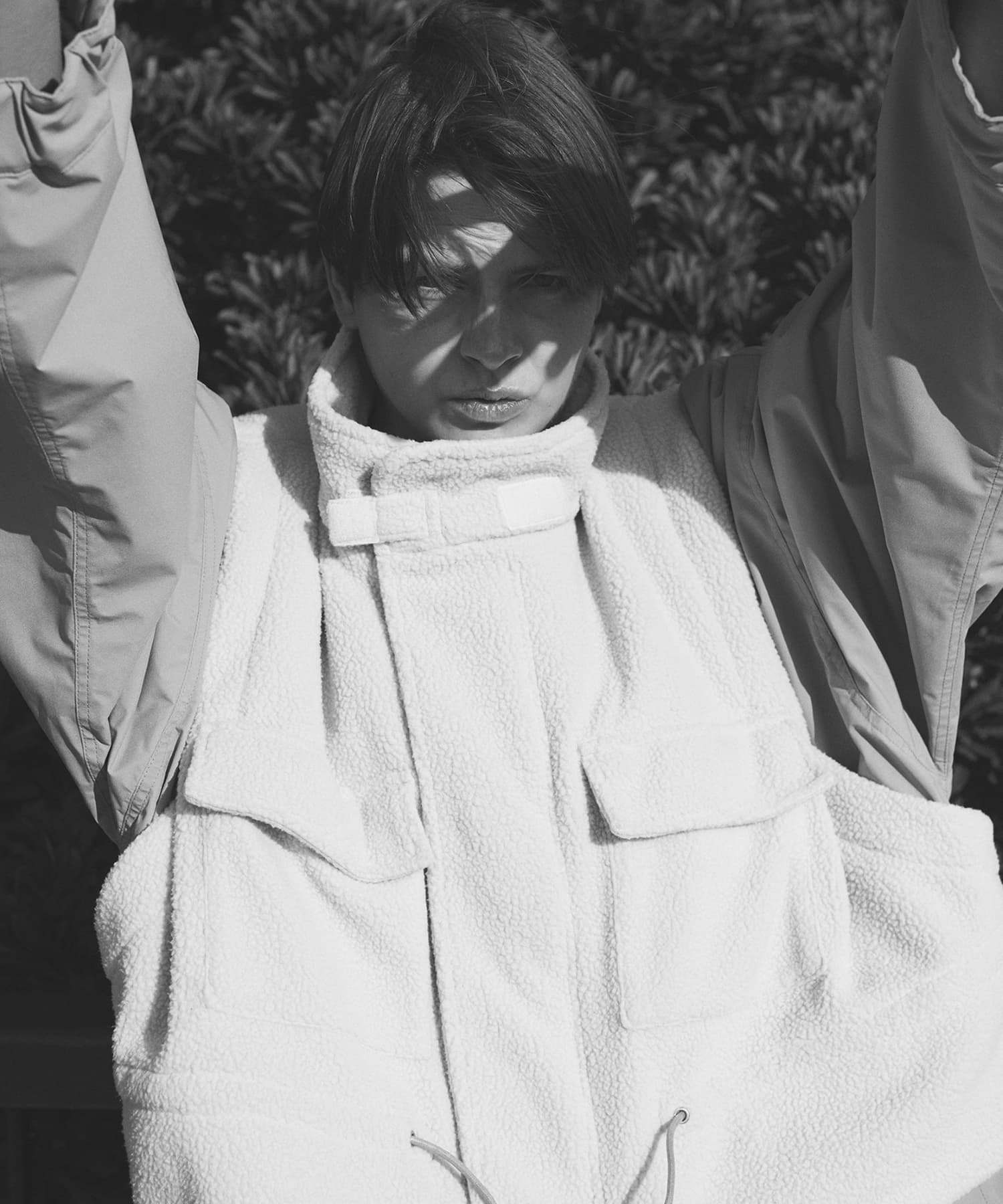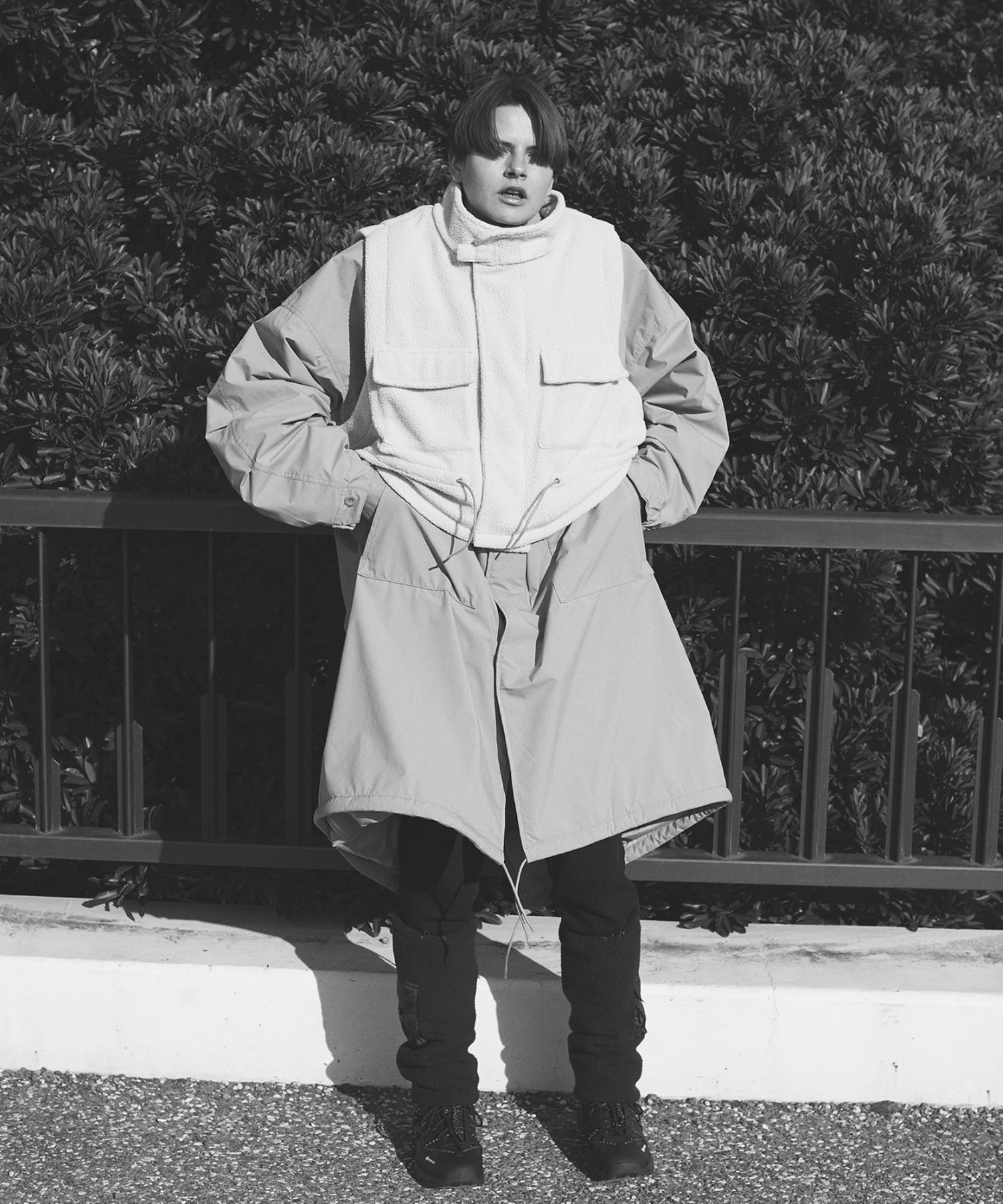 COAT ¥90,200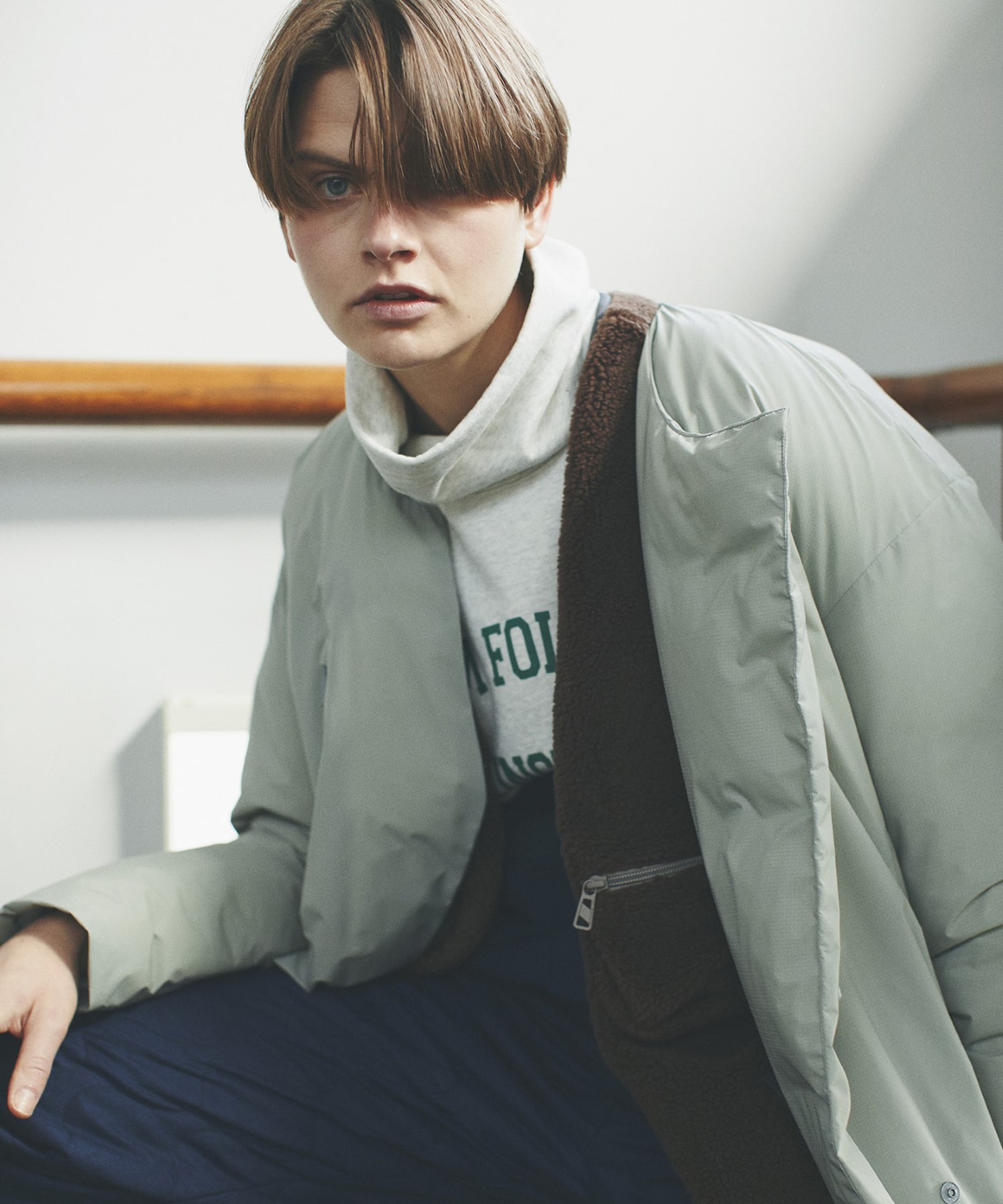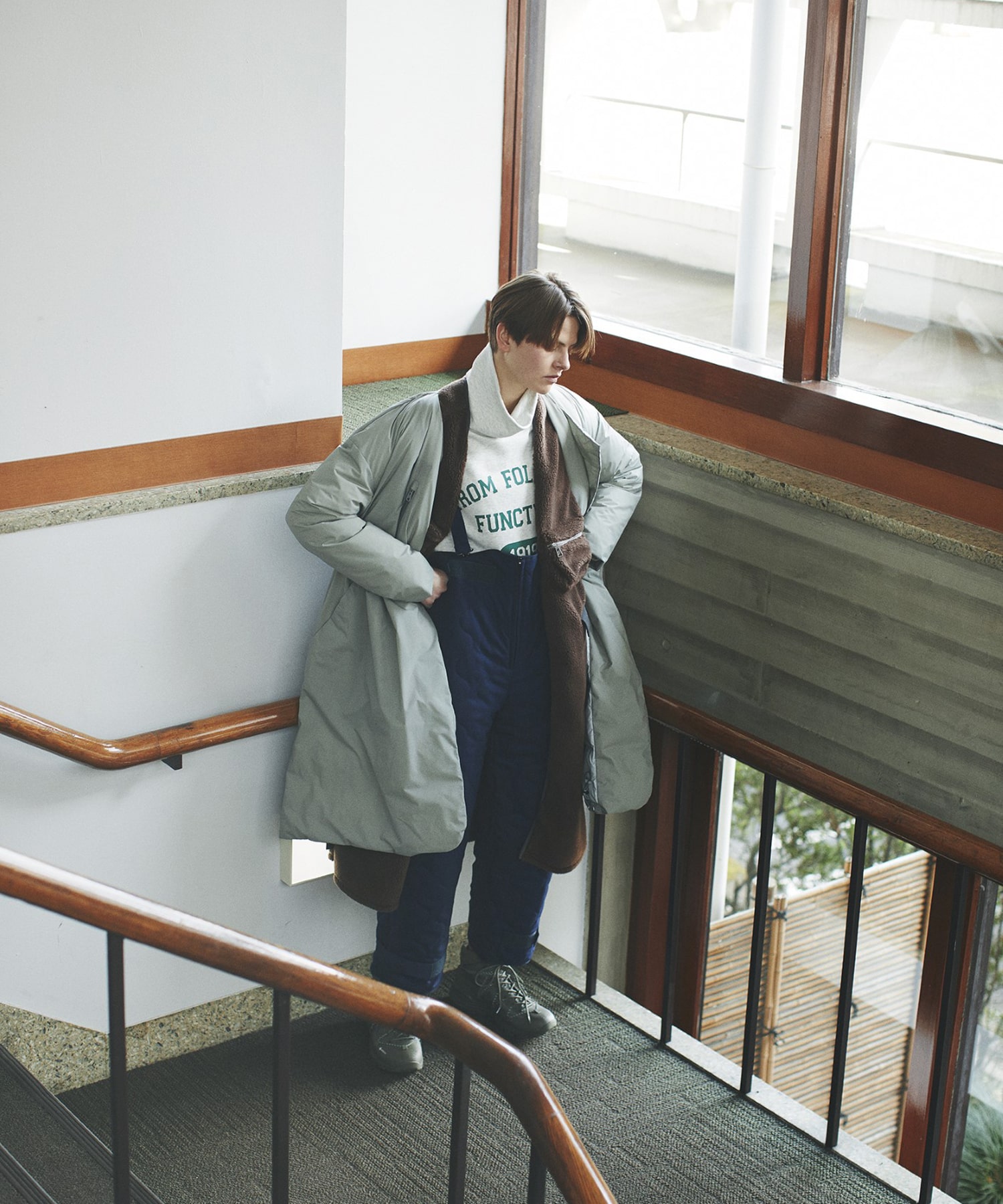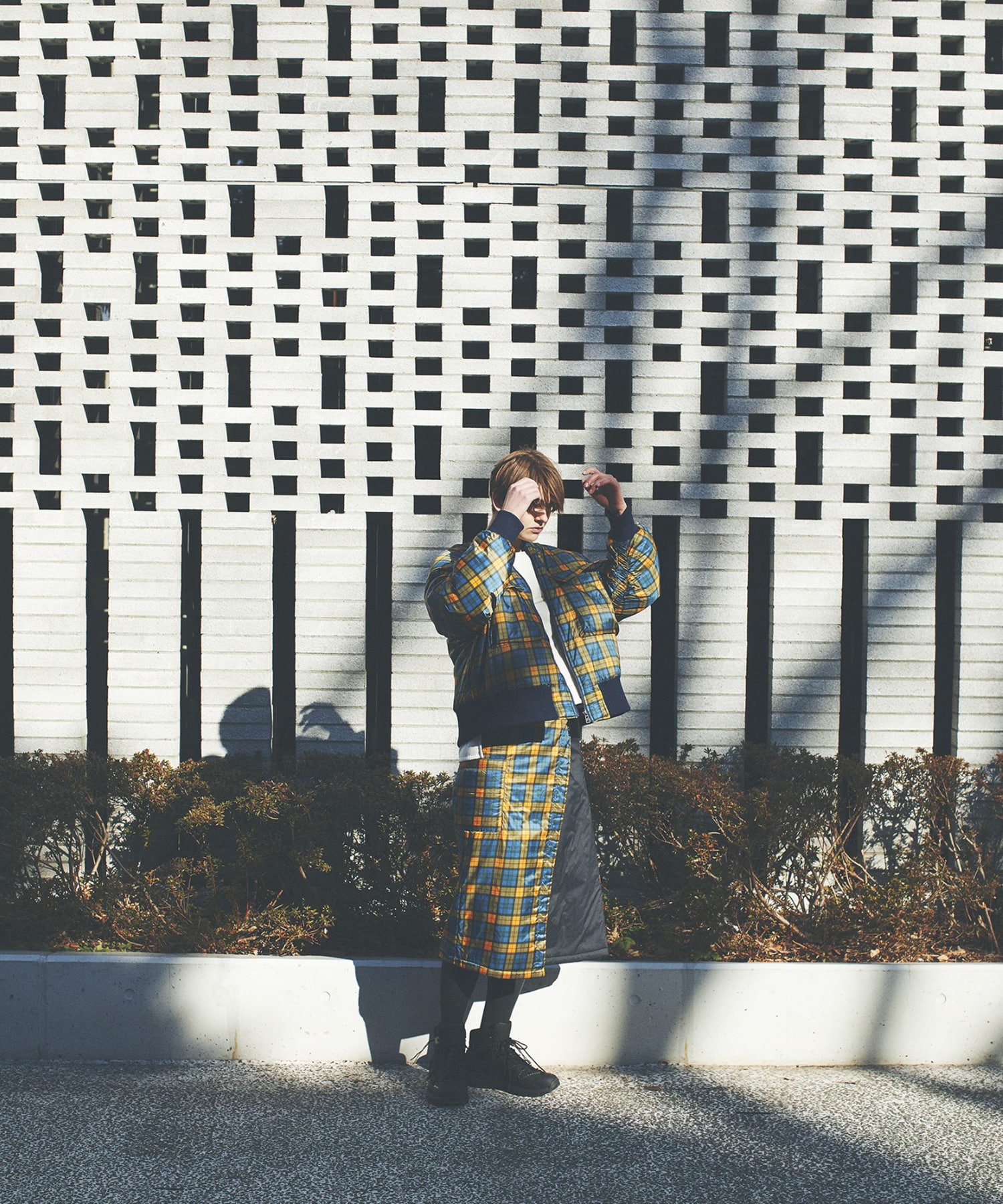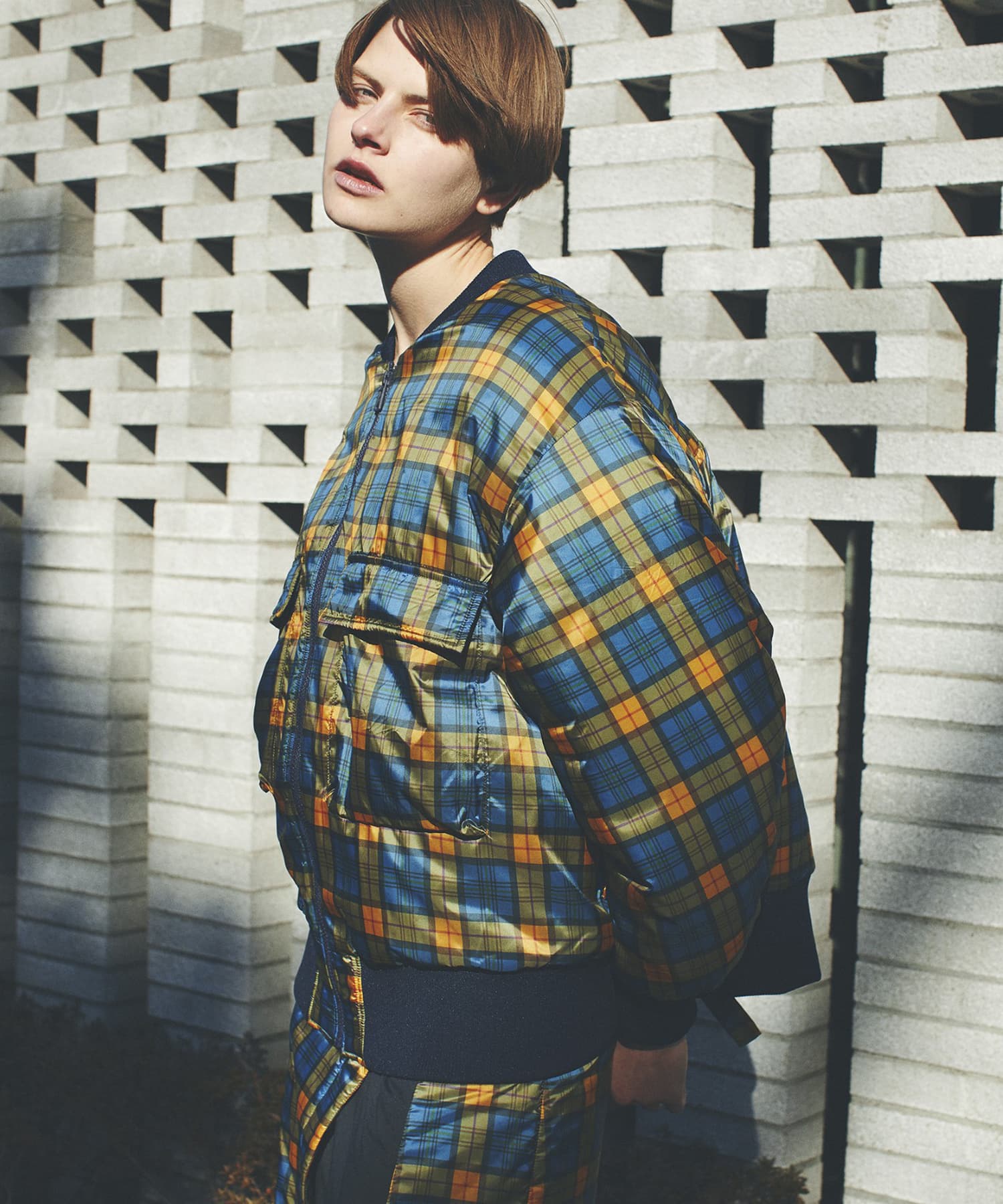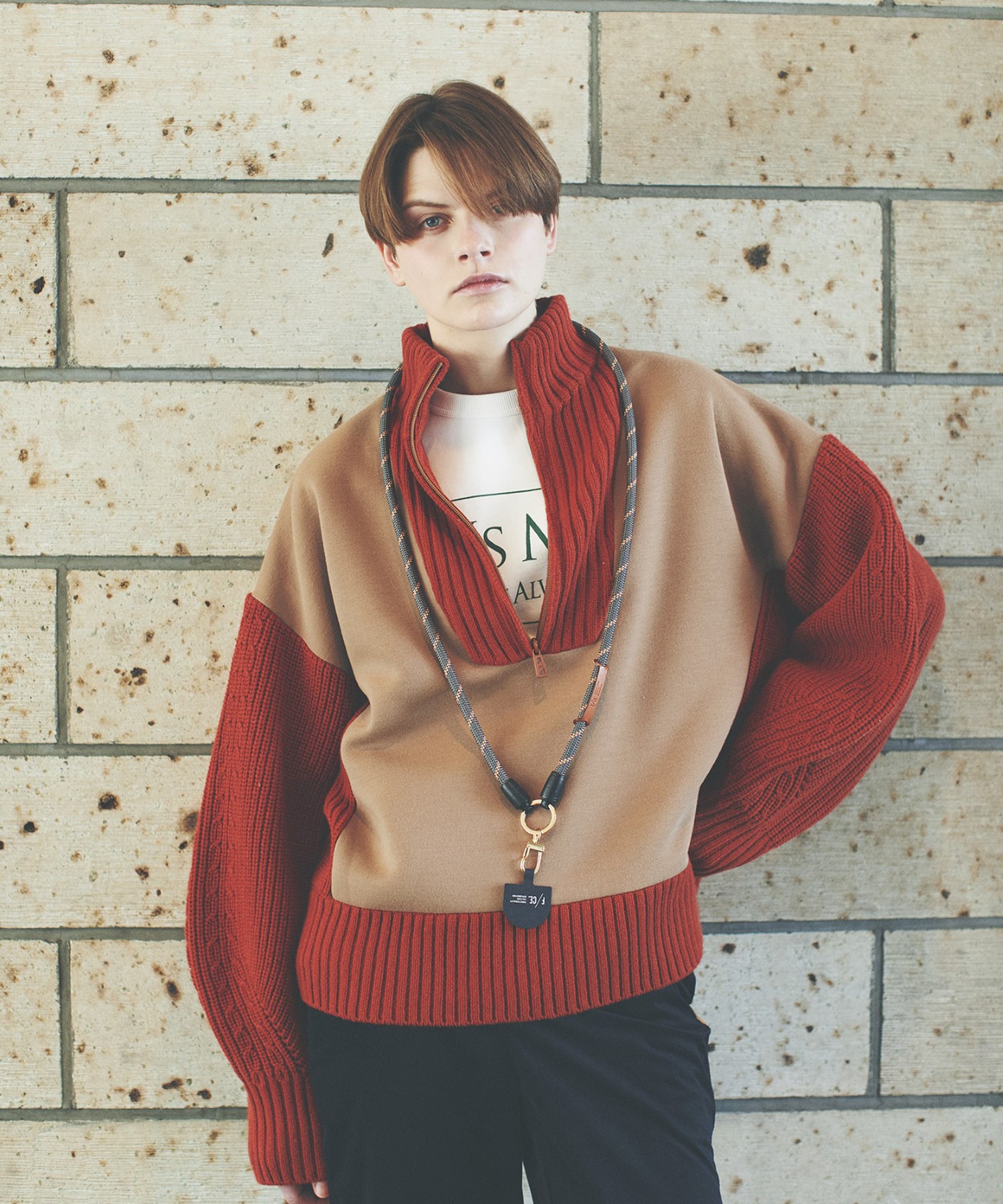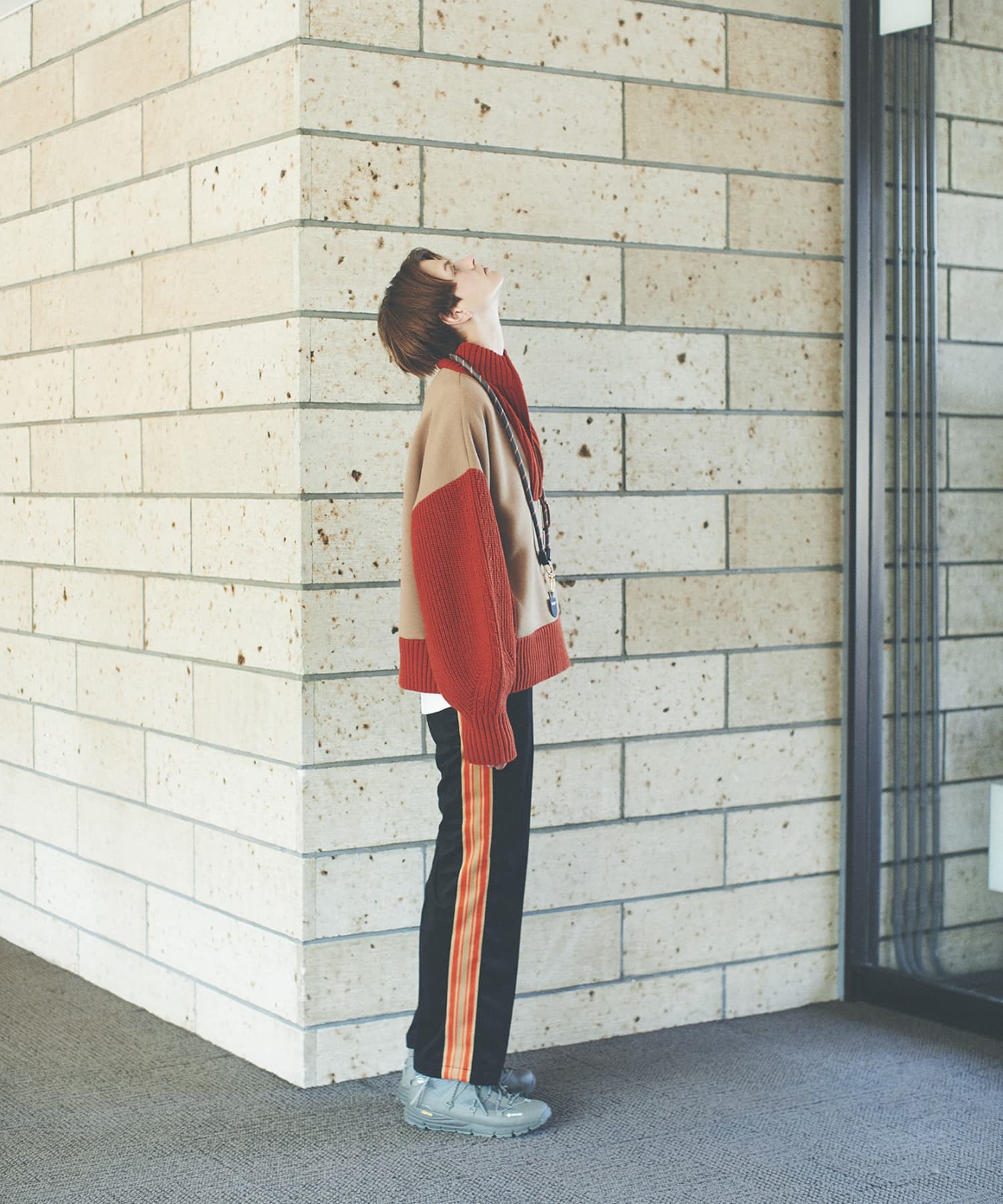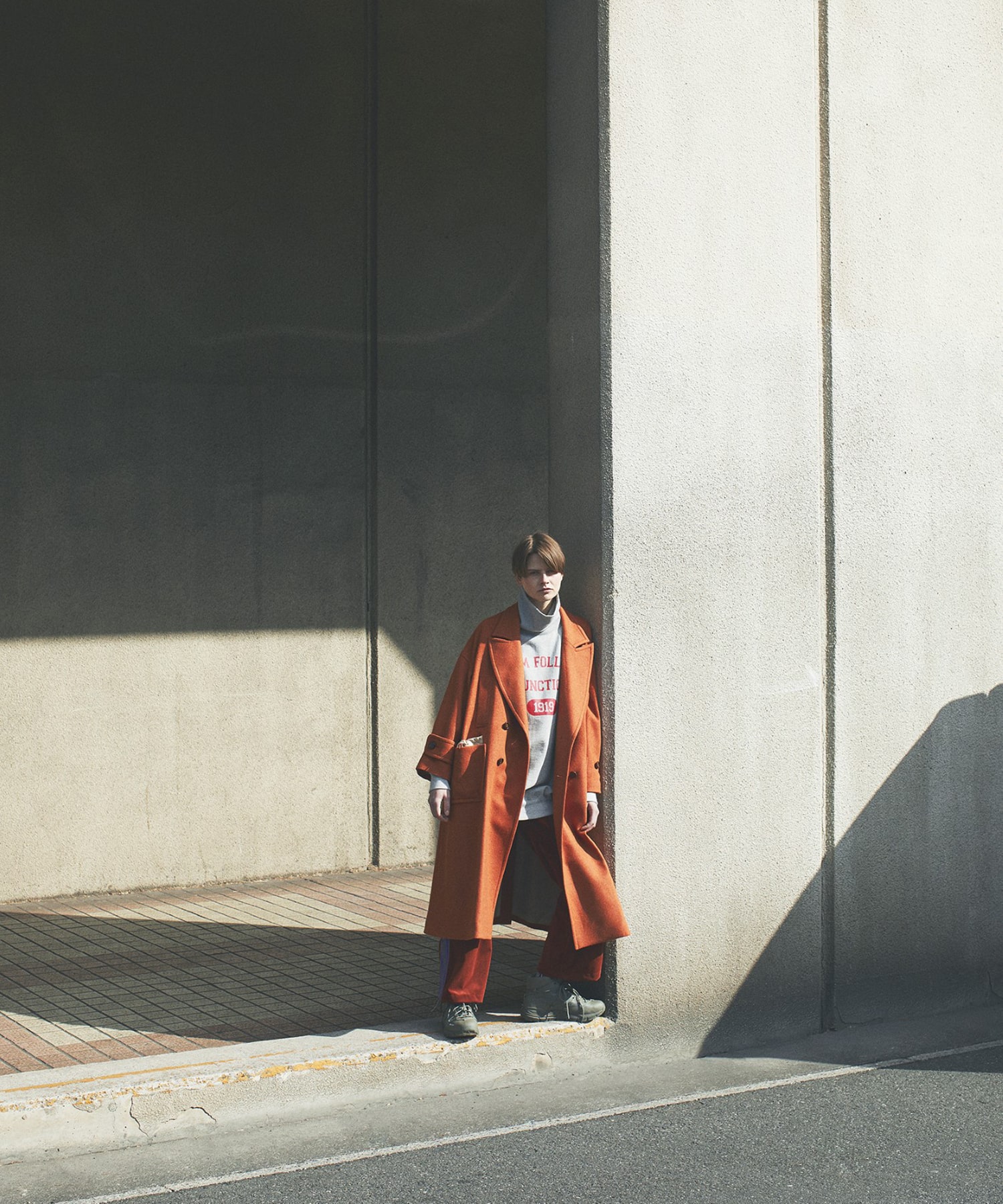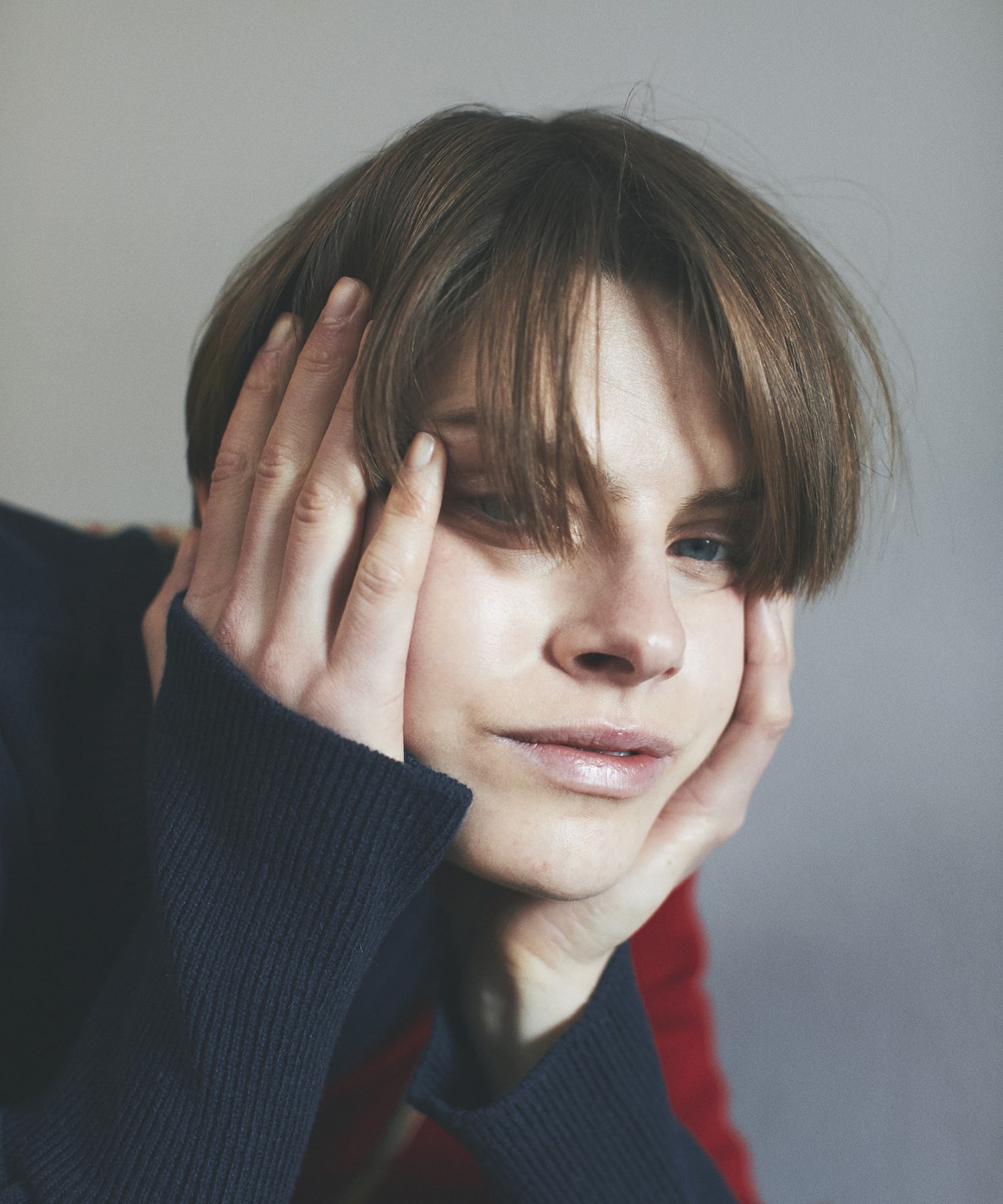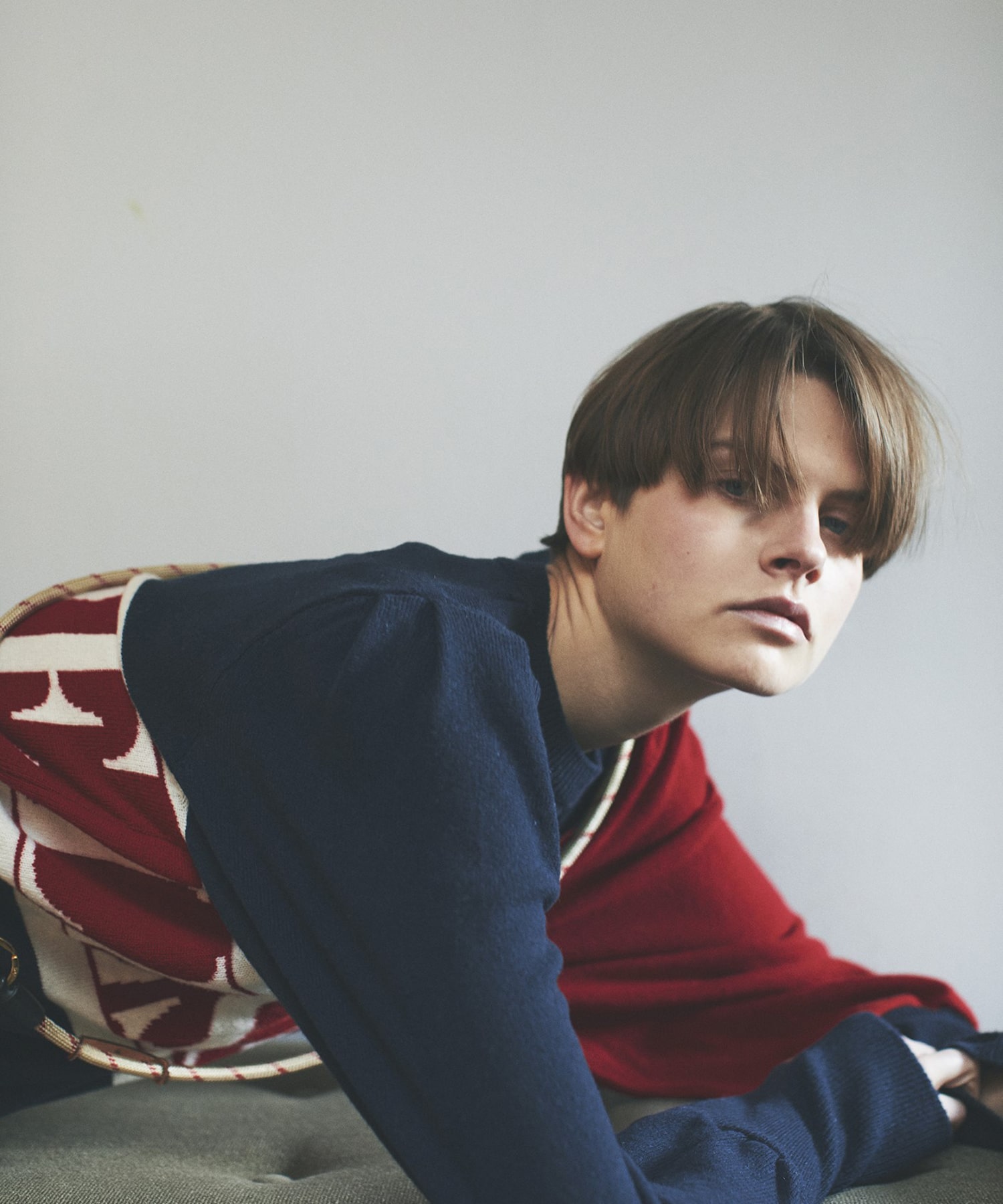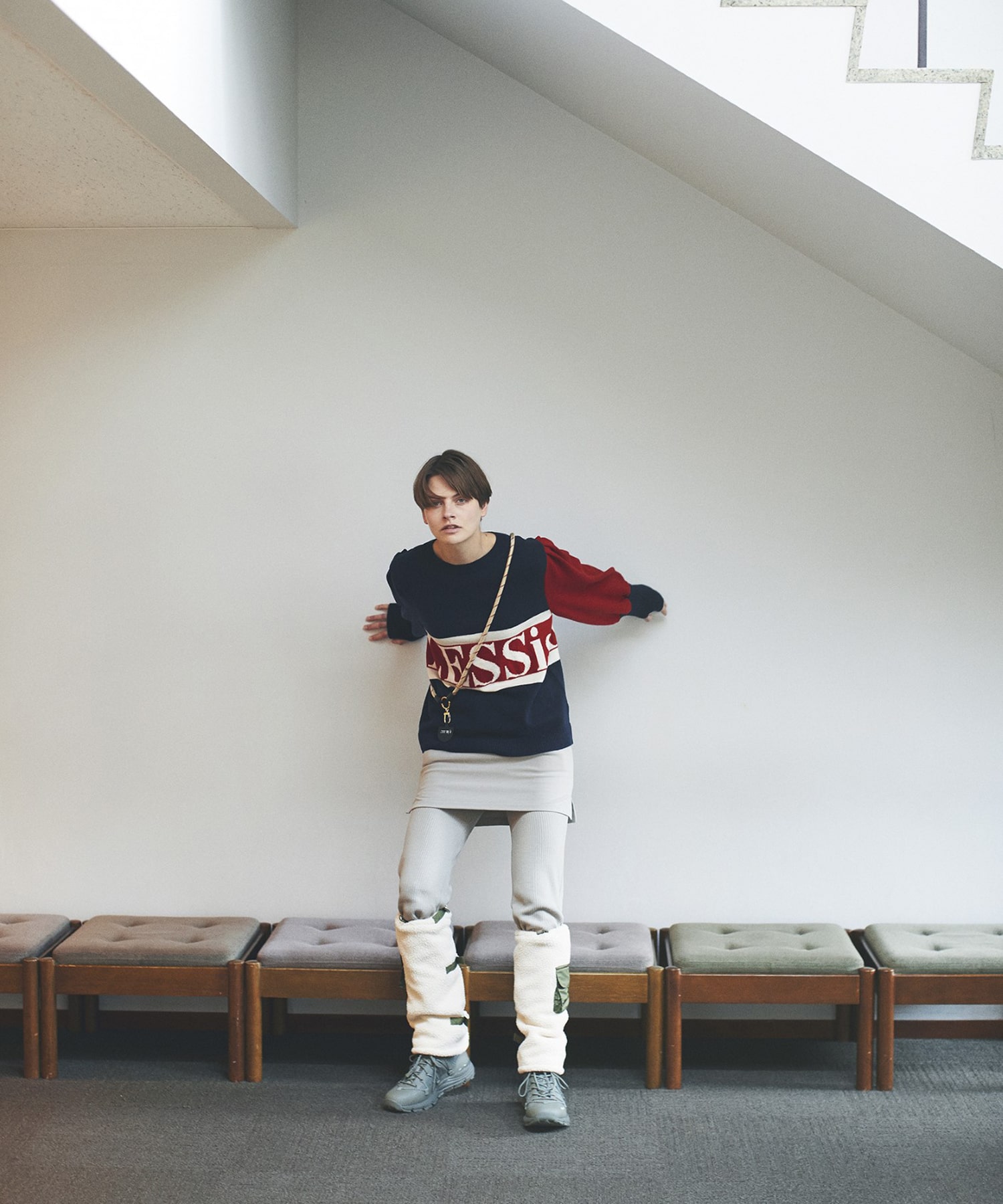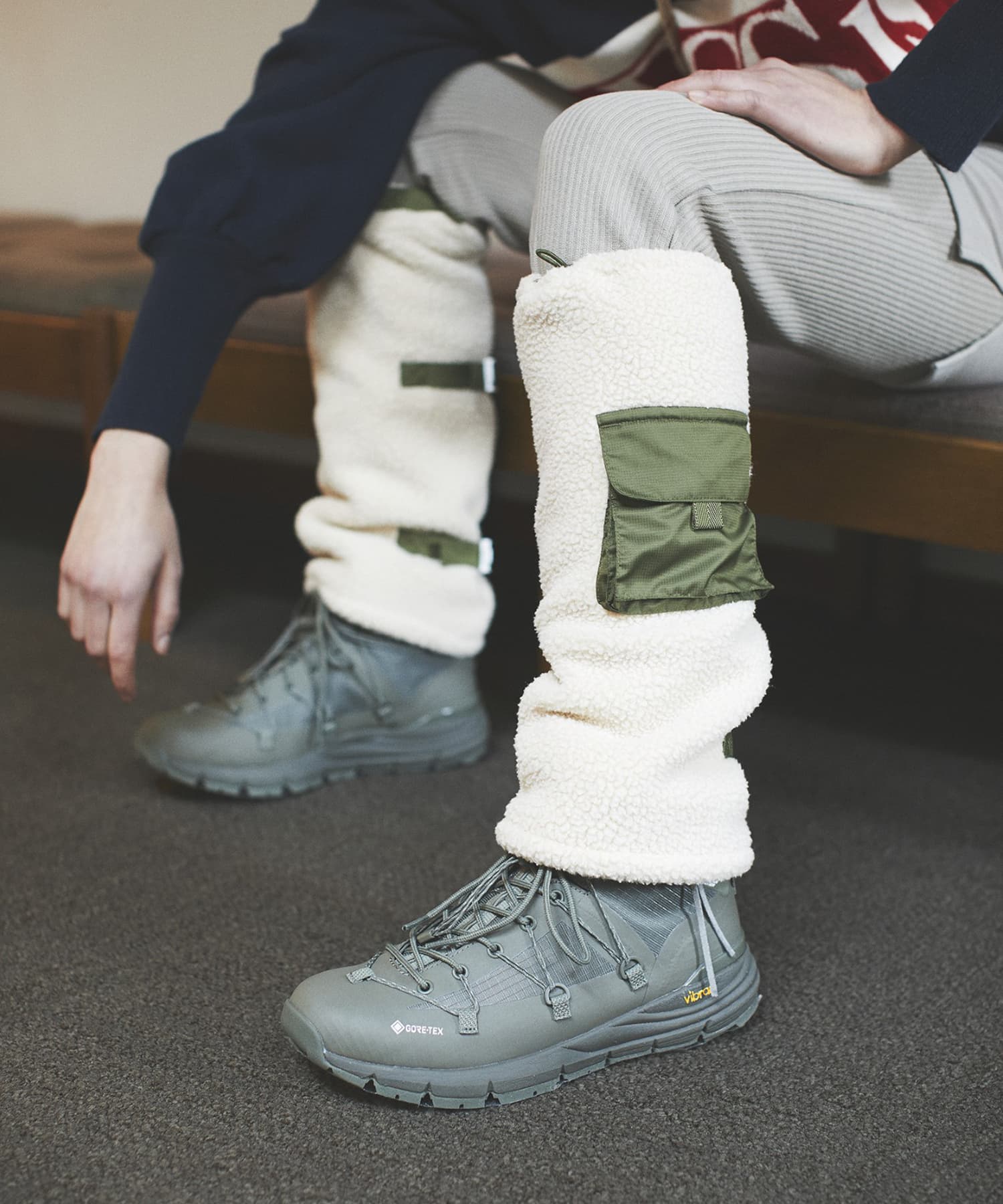 SHOES ¥27,500