F/CE. × NANGA SLEEPING BAG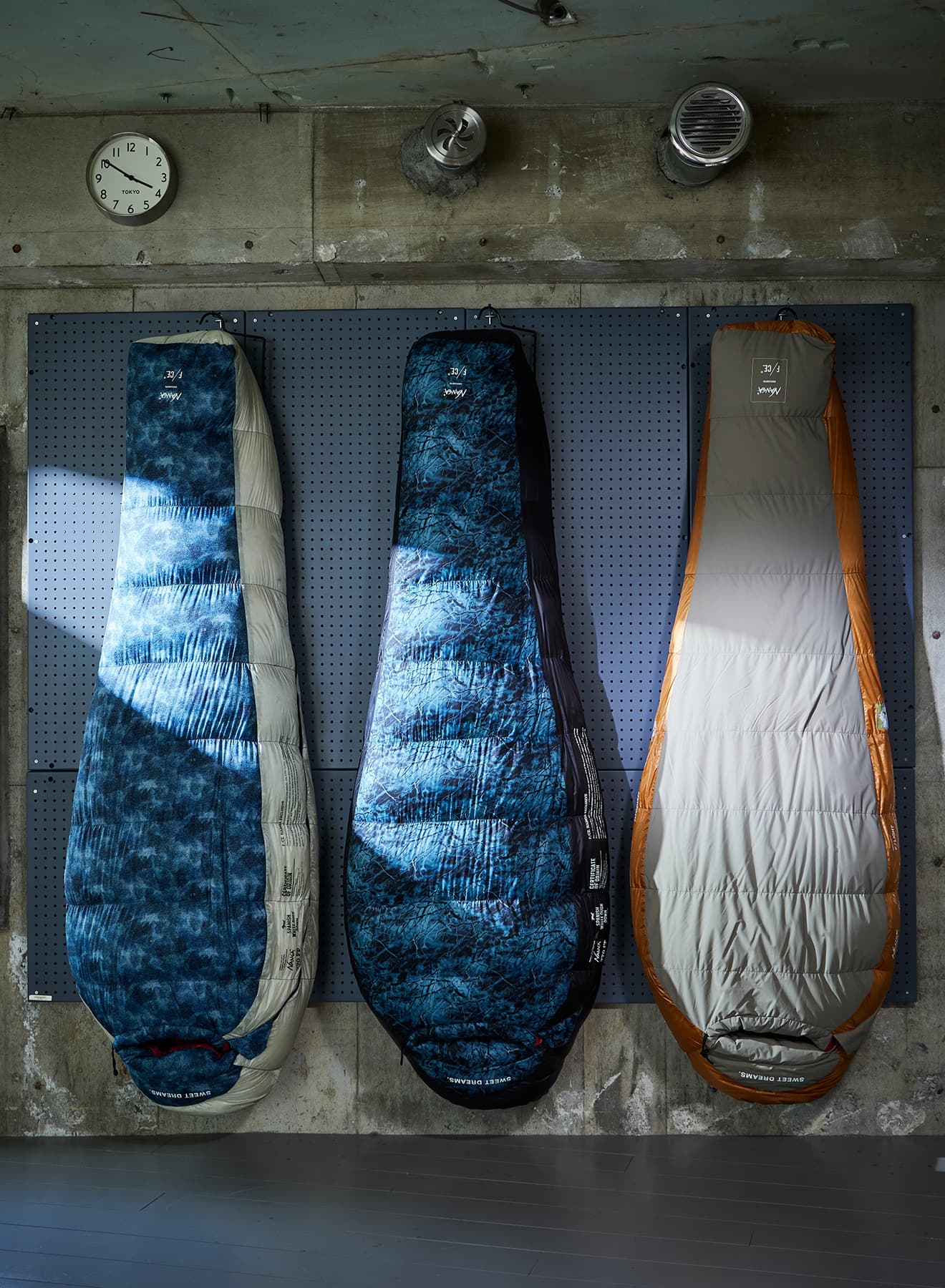 F/CE. × NANGA
SLEEPING BAG
11月26日(土)~発売
日本を代表するダウンファクトリーのNANGA。
使用しているのは、ヨーロッパ産の成熟した水鳥の羽毛。
長年培ってきた、羽毛の選定・洗毛・管理のノウハウによって、国内洗浄された羽毛のみが使用されます。
日本で羽毛を精製することにこだわることで、羽毛本来の温湿度調整が非常に高く、
特有の臭いが少ないダウンが作られています。
NANGAのアイコンである高機能な寝袋UDDシリーズを、
F/CE.オリジナルダウン素材・オリジナルプリントを使用したコラボレーションアイテムが登場。
NANGA is Japan's leading down factory.
The down used is from mature European waterfowl.
Only down that has been cleaned in Japan is used, based on the know-how of down selection, washing and management that has been cultivated over many years.
By insisting on refining the feathers in Japan, down is produced with a very high level of temperature and humidity regulation and with a low characteristic odour.
NANGA's iconic UDD series of highly functional sleeping bags is now available in the F/CE. original down material and original prints, this collaboration item is now available.
F/CE. × NANGA ENVIRONMENT UDD BAG 1000  ¥148,500(in tax)
NANGAのアイコンである高機能な寝袋UDDシリーズを、
自然のテクスチャーからインスピレーションを受けた2種類のオリジナルプリントでアップデートしました。
極寒の時期に最適なハイパフォーマンス冬用モデルです。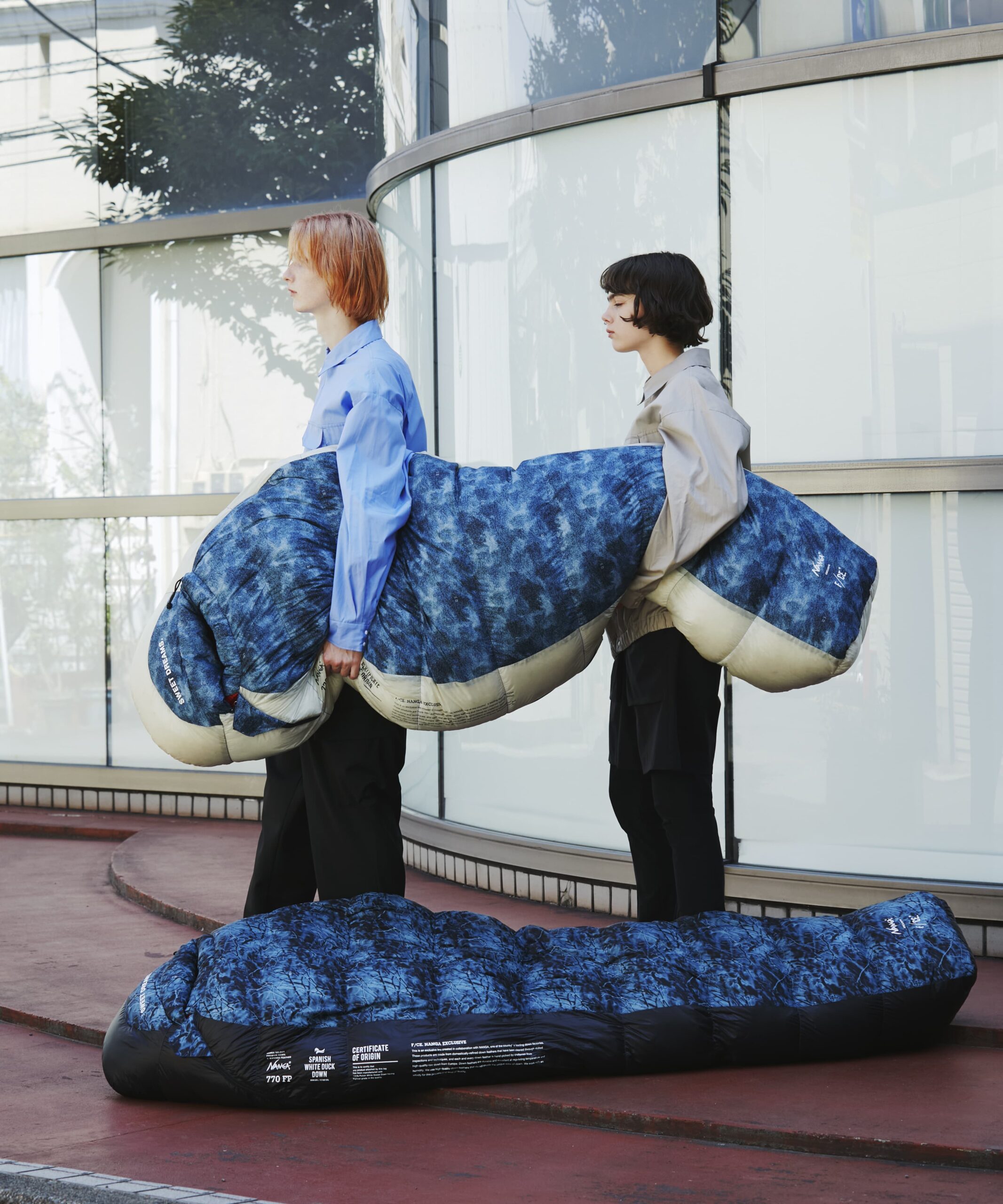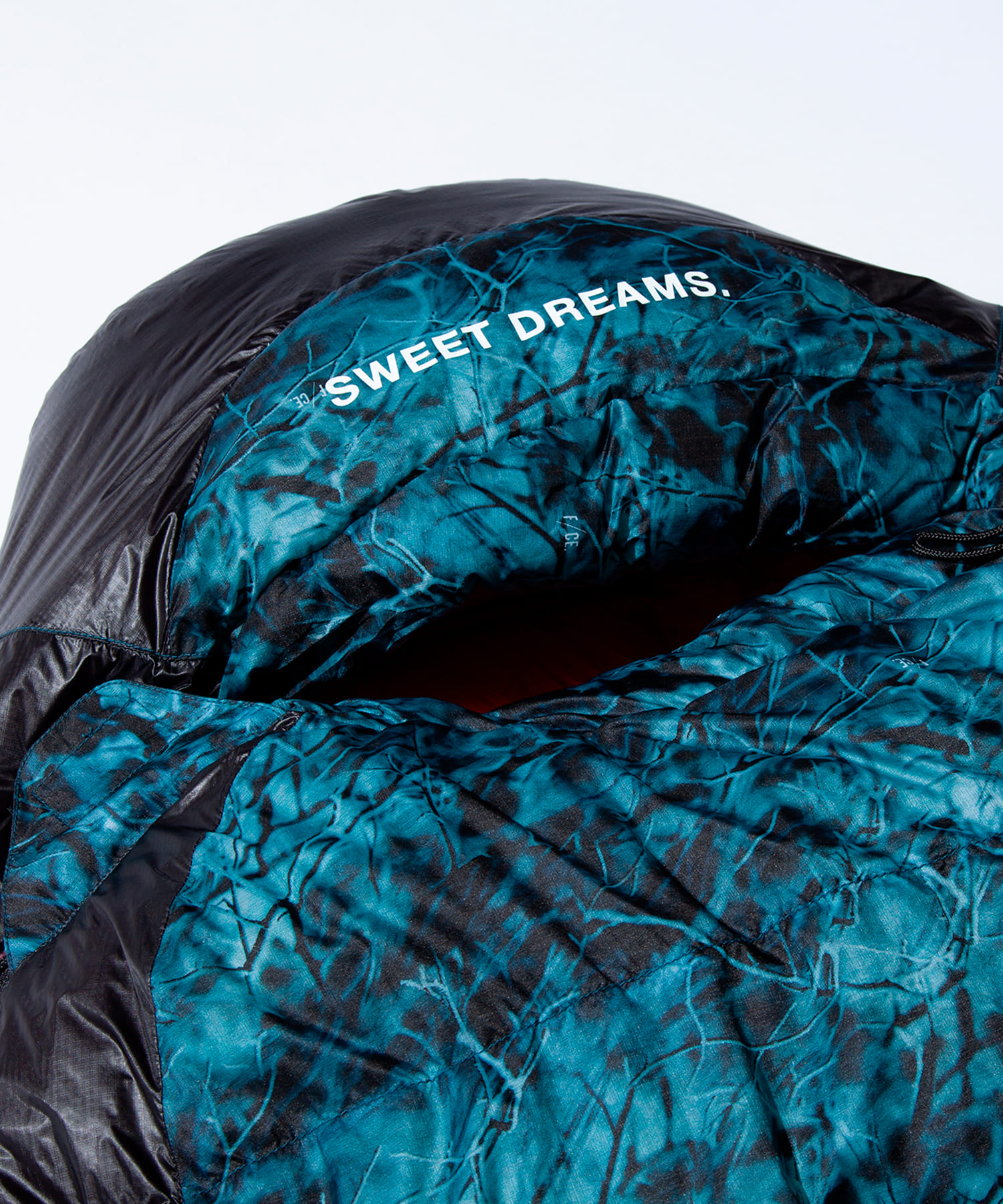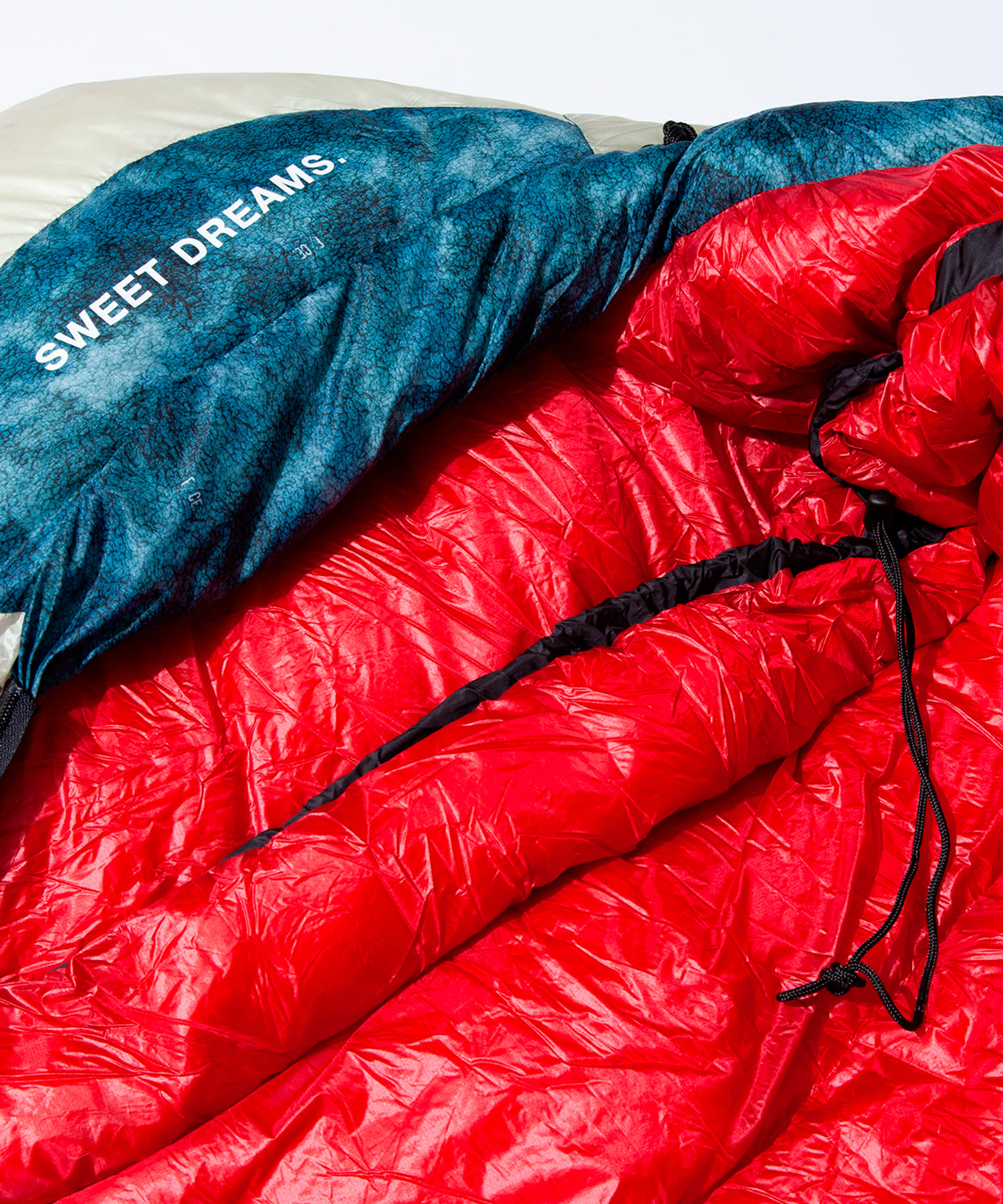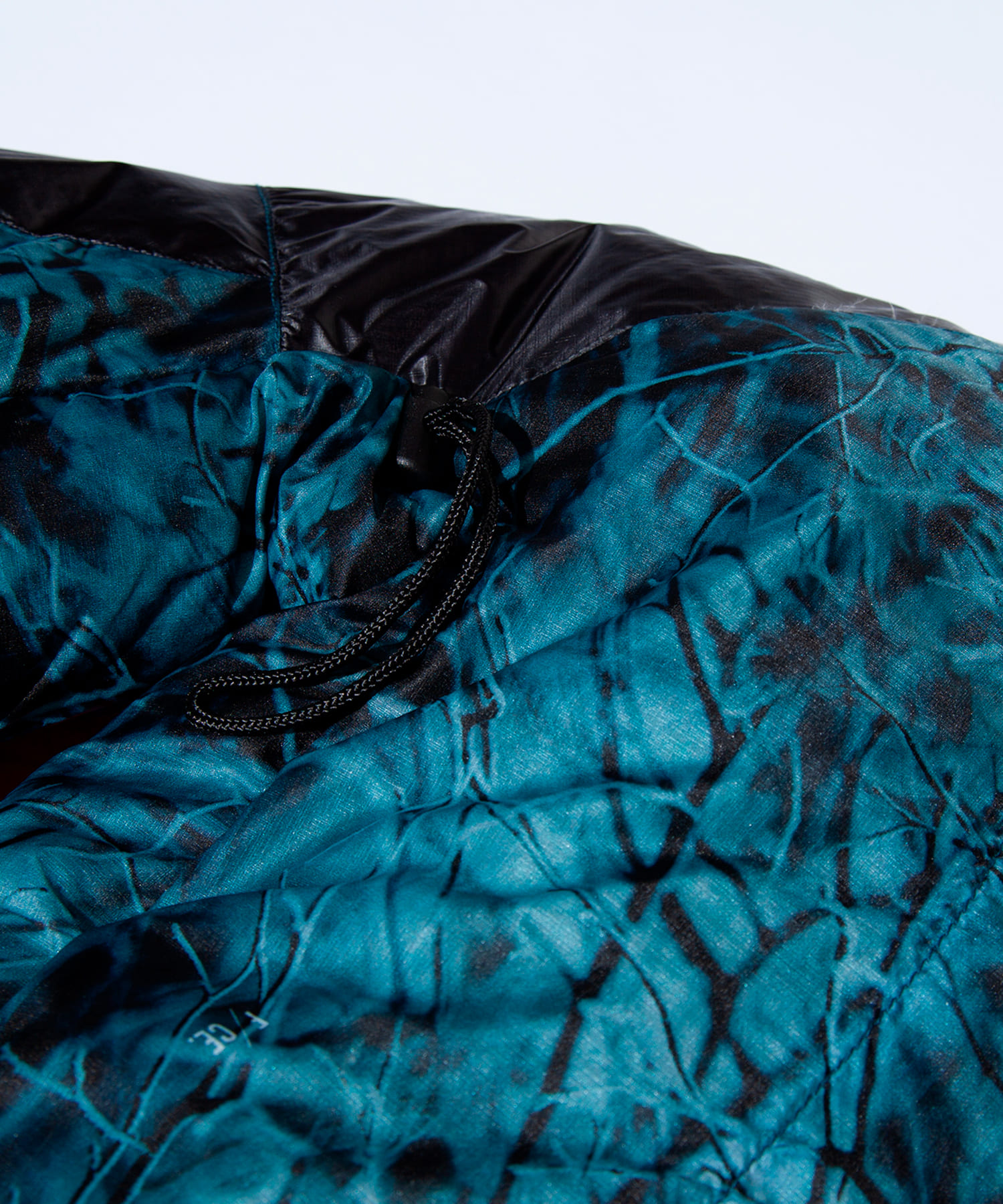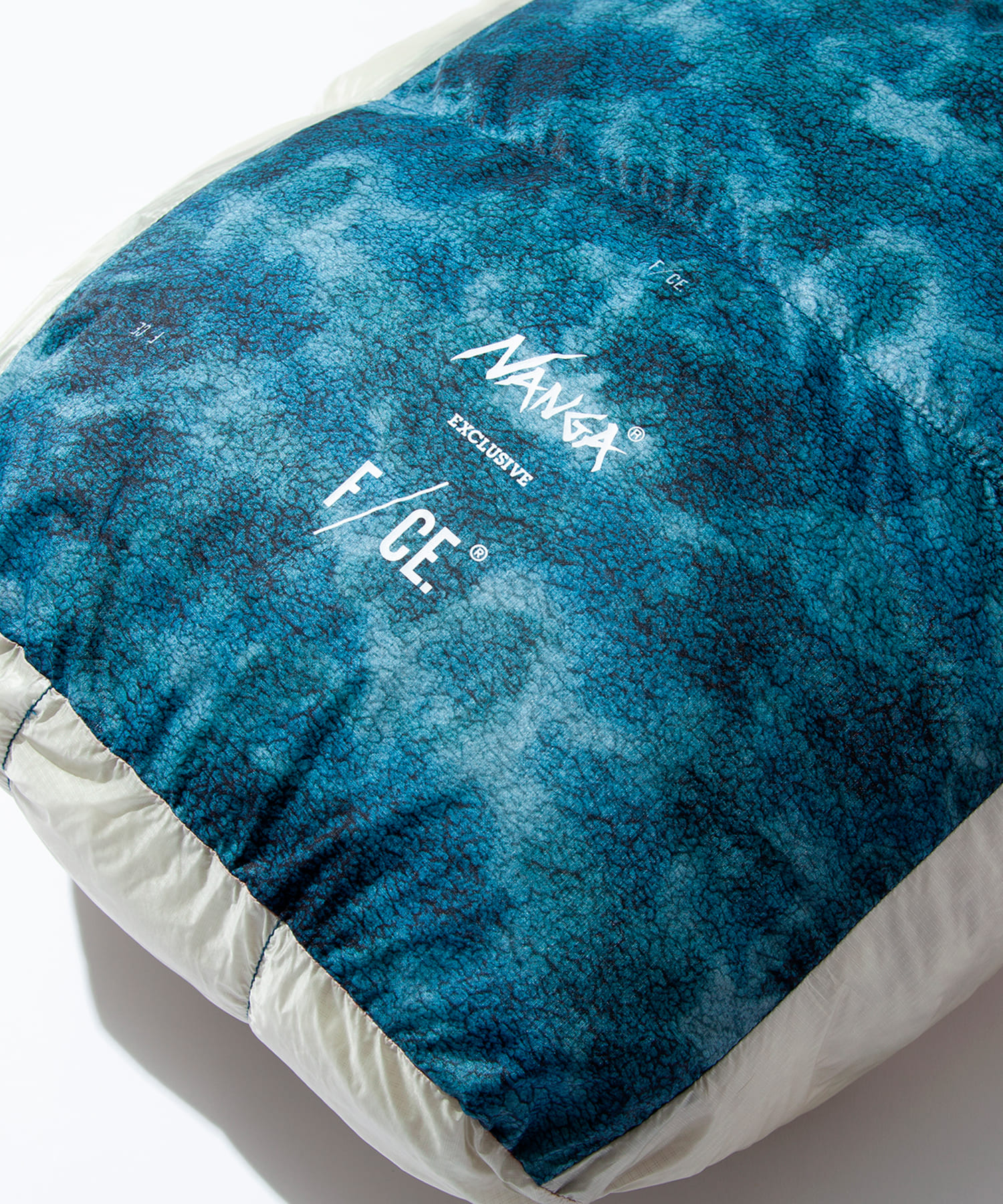 15デニールのパウダータッチの、ドライな質感の軽量素材を開発。透湿・防水・撥水素材。
高品質なスペイン産ダックダウンに超撥水加工を施したUDD DXを1000g採用。
水濡れというダウン最大の弱点を克服し、寒さから早く身を守ることも実現できるシリーズとなっています。
F/CE. × NANGA F-LIGHT UDD SLEEPING BAG 600  ¥121,000(in tax)
NANGAのアイコンである高機能な寝袋UDDシリーズを、
F/CE. オリジナルダウン素材F/LITEと15デニールのシャイニーナイロンをコンビネーションしたモデル。
スリーシーズン対応の高品質な寝袋。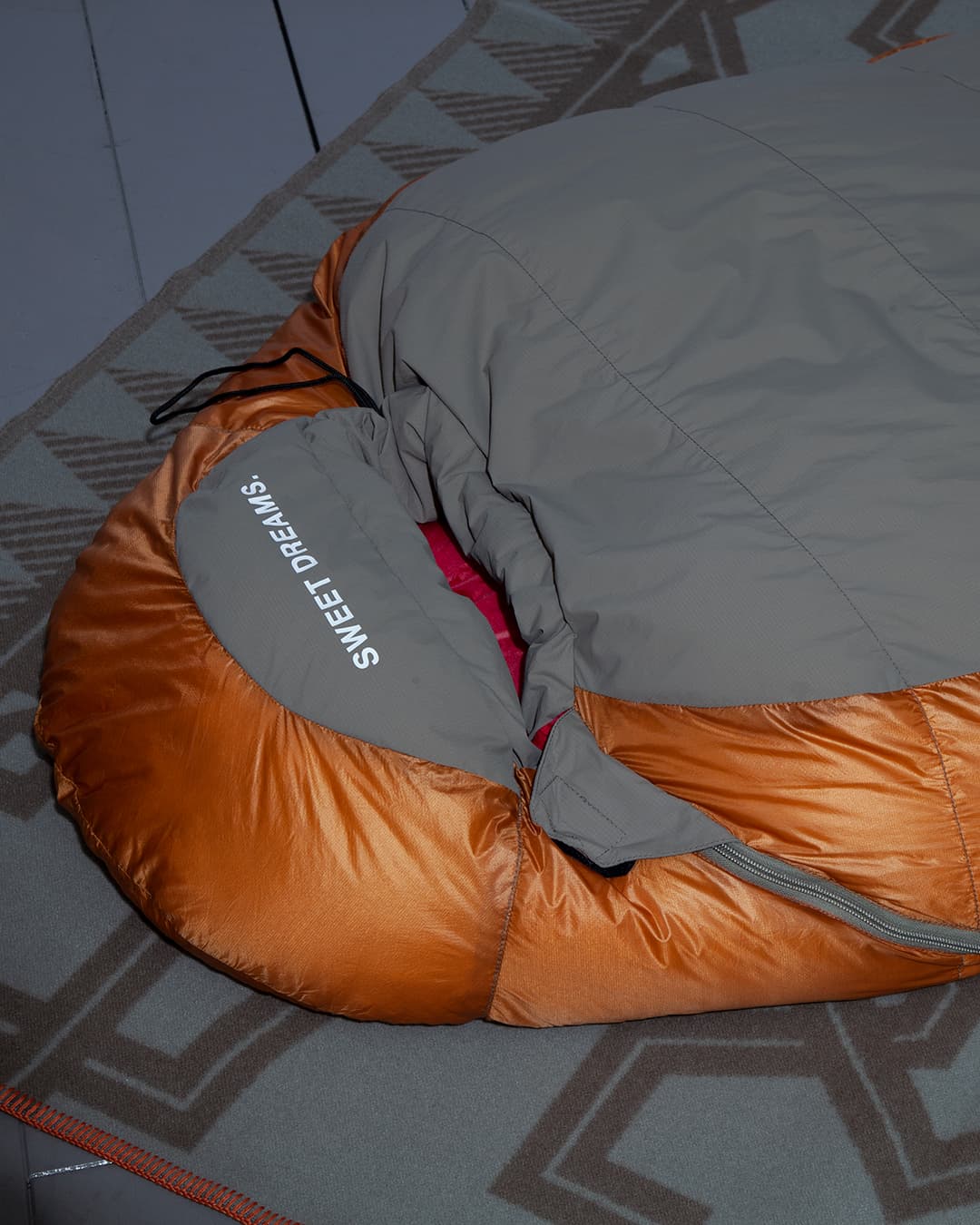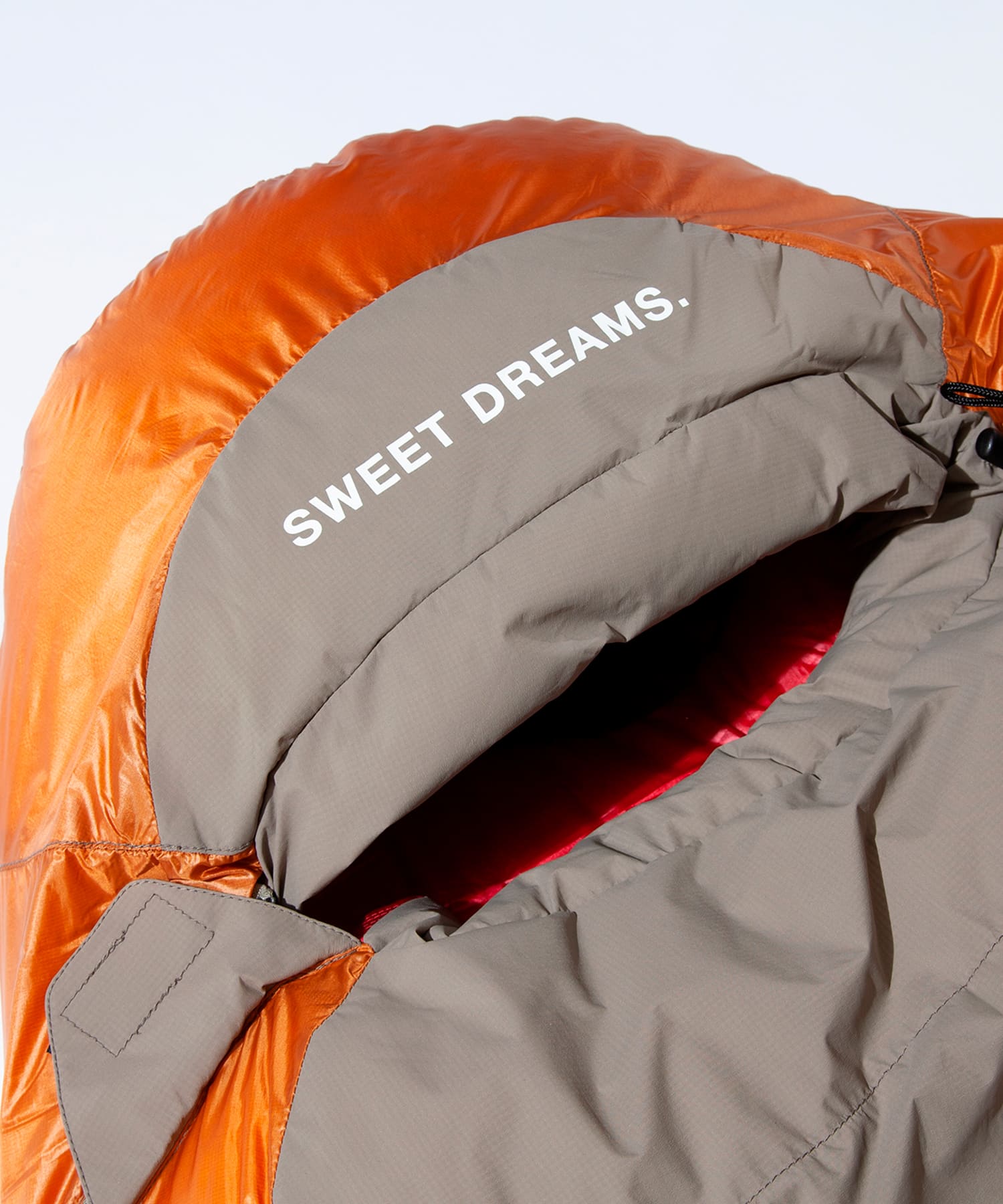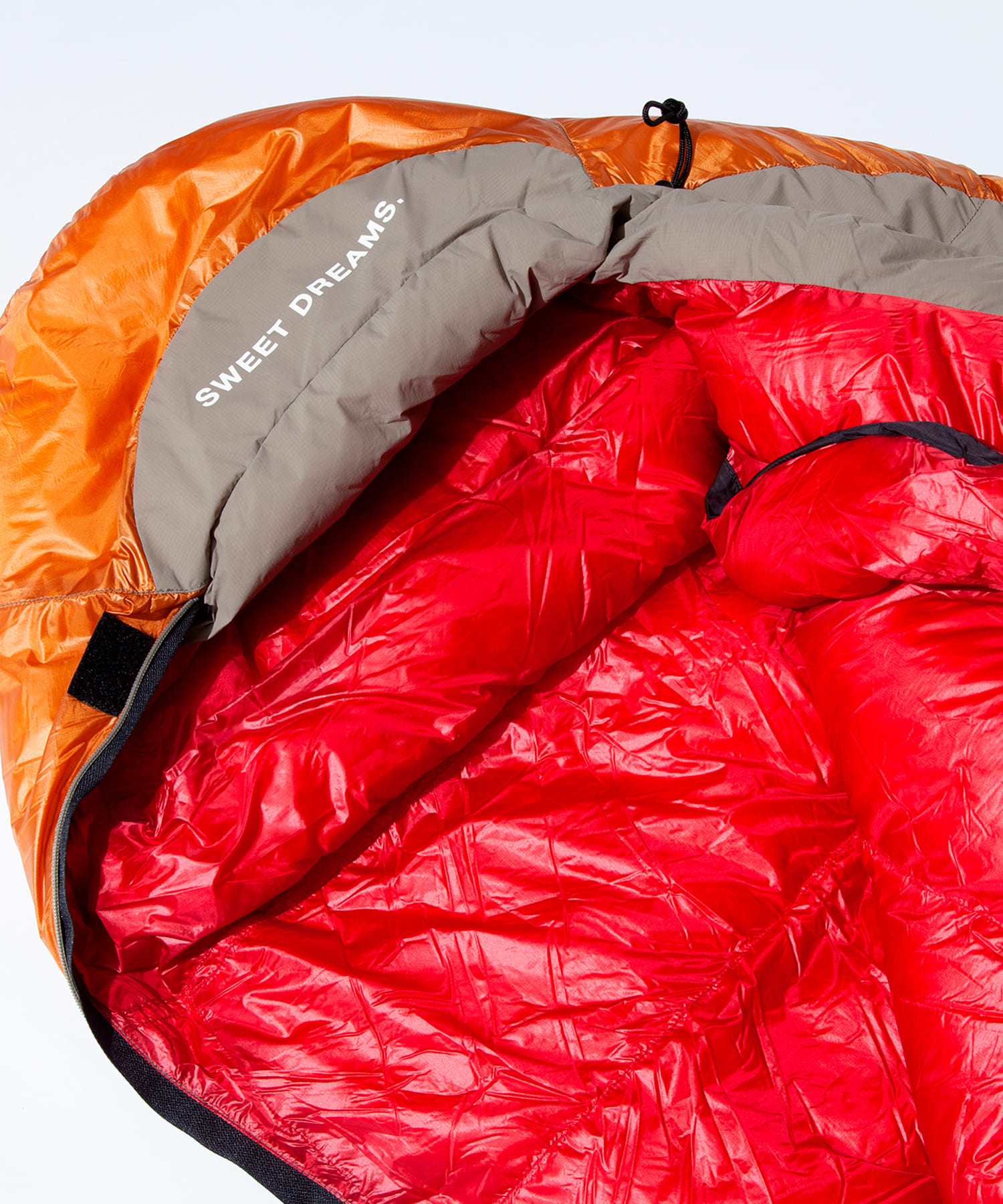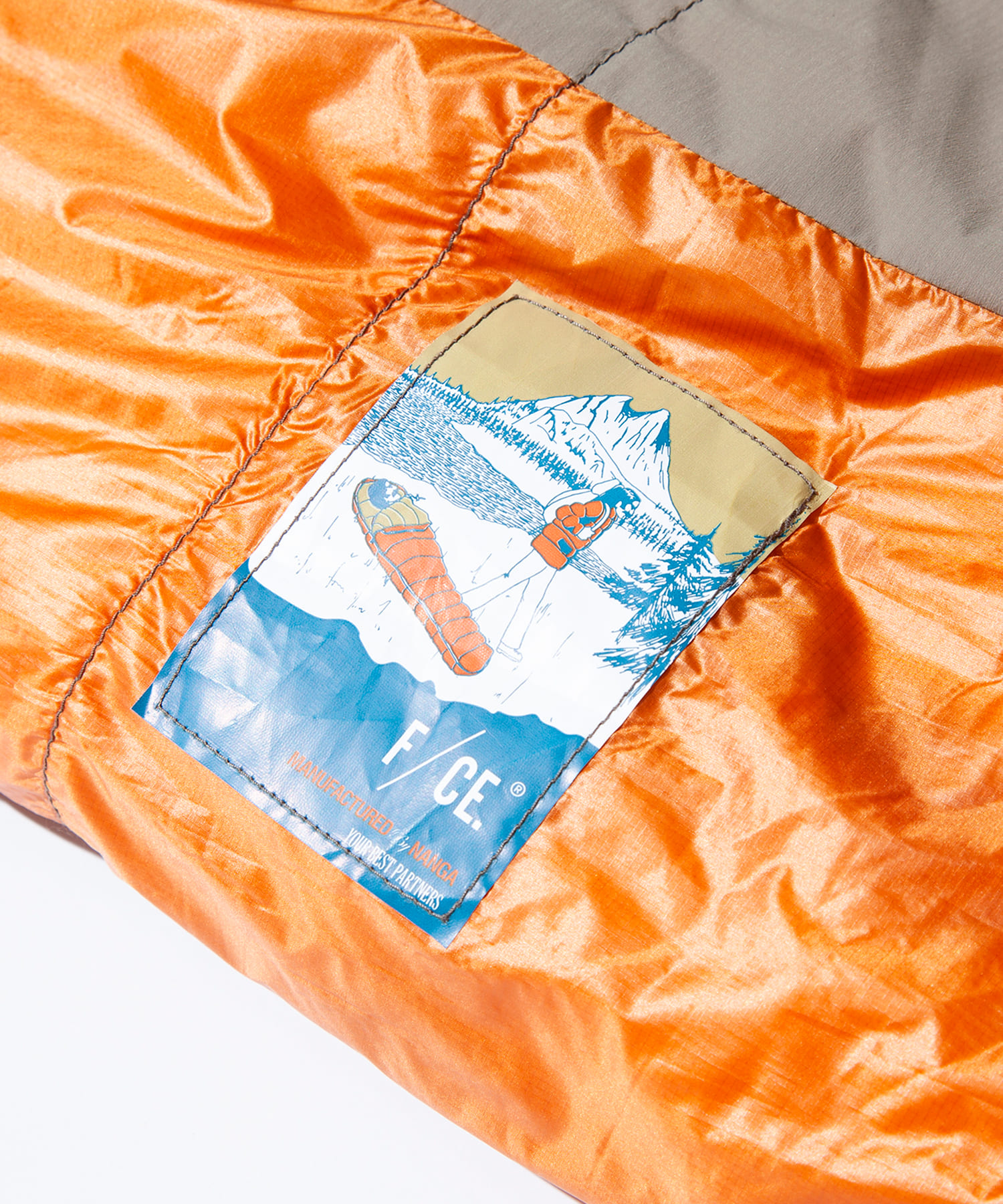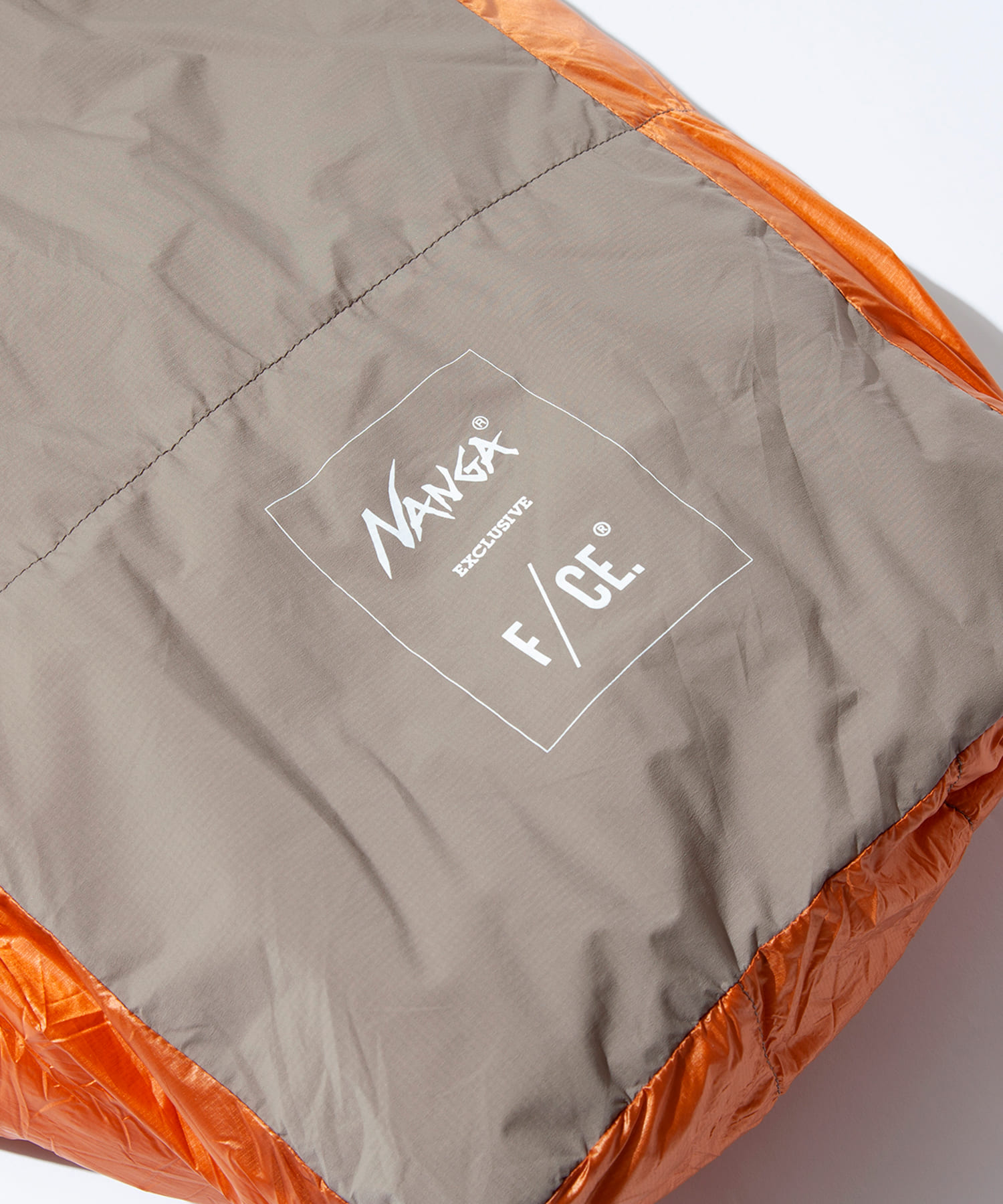 高品質なスペイン産ダックダウンに超撥水加工を施したUDD DXを600g採用。
強い反発力で膨らむ時間が短縮され、寒さか ら早く身を守ることも実現できるシリーズとなっています。