F/CE. × TAION 23AW COLLABORATION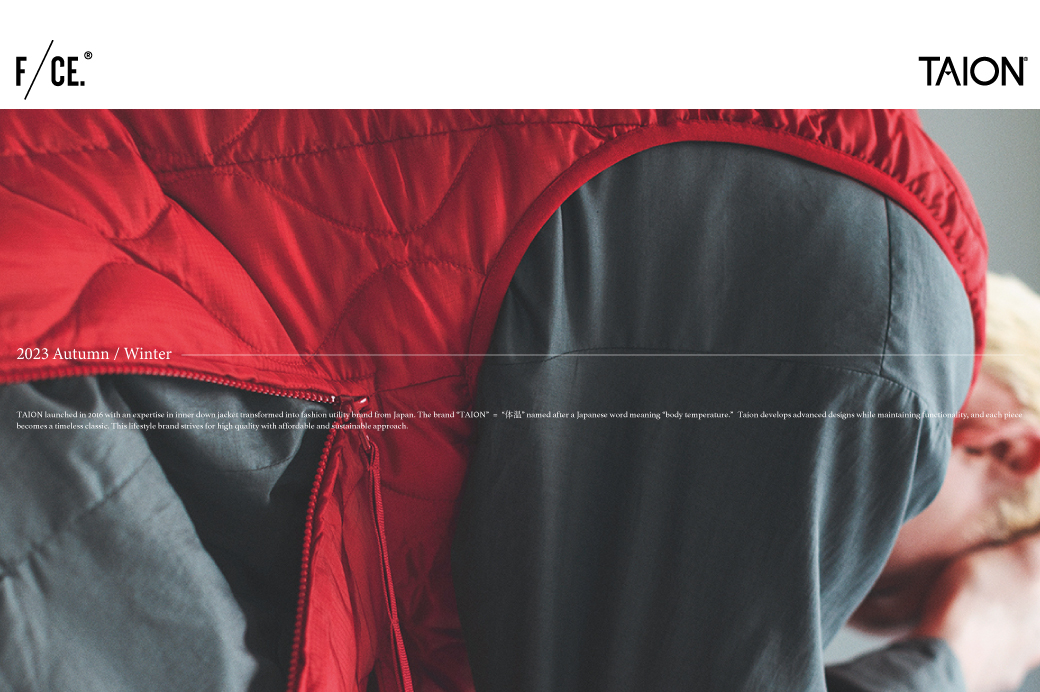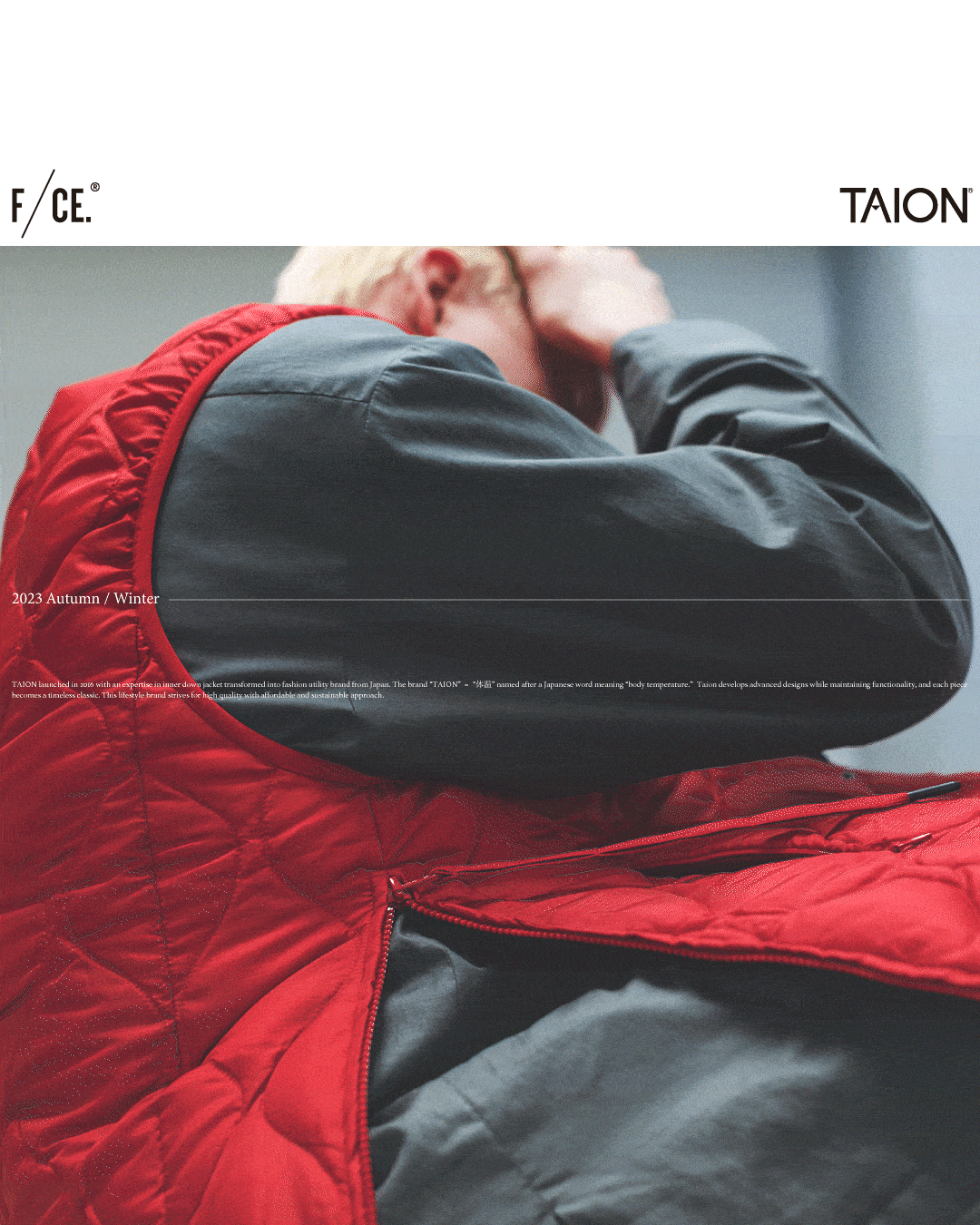 TAION × F/CE.  23AW COLLABOLATION
インナーダウン専業ブランド TAIONとF/CE.が初のコラボレーション。カーディガン、マフラー、ベストの3型を8月11日(金)にローンチ致します。TAIONのダウンステッチ糸には、 生地とダウンに最適な、ダウン専用糸を使用しています。ダウン専用糸を使用することで、ダウンの吹き出しを最小限に抑えます。素材は軽量かつ強靭なリップストップ素材を開発し採用しました。
-シルエットはインナーダウン用としてジャストサイズ
-800FPの高品質なWHITE DUCKダウンを使用
-脇のファスナーでシルエット調整可能
-撥水
-収納袋が付属しパッカブル仕様
TAION BY F/CE. PACKABLE INNER DOWN JK 価格:¥19,800-(税込) カラー:Sage Green/Olive/Black/Red/Brown
TAION BY F/CE. PACKABLE DOWN VEST 価格:¥15,400-(税込) カラー:Sage Green/Olive/Black/Red/Brown
TAION BY F/CE. PACKABLE DOWN SCARF 価格:¥7,150-(税込) カラー:Sage Green/Olive/Black/Red/Brown
F/CE. × TAION
"Inner-down Revolution "
We are happy to introduce our first TAION collaboration.
Collaboration between TAION, a brand specialising in inner down, and F/CE. Down cardigan type. TAION's down stitching yarns use down-specific yarns that are optimised for the fabric and the down. The use of a down-specific system minimises the blowing out of the down. The material is developed and adopted from lightweight and tough ripstop material.
-Silhouette is just the right size for inner down.
-Uses high quality WHITE DUCK down of 800 FP.
-Silhouette adjustable with side zips -Water repellent.
-Packable specification with storage bag
TAION BY F/CE. PACKABLE INNER DOWN JK / ¥19,800 ( in tax )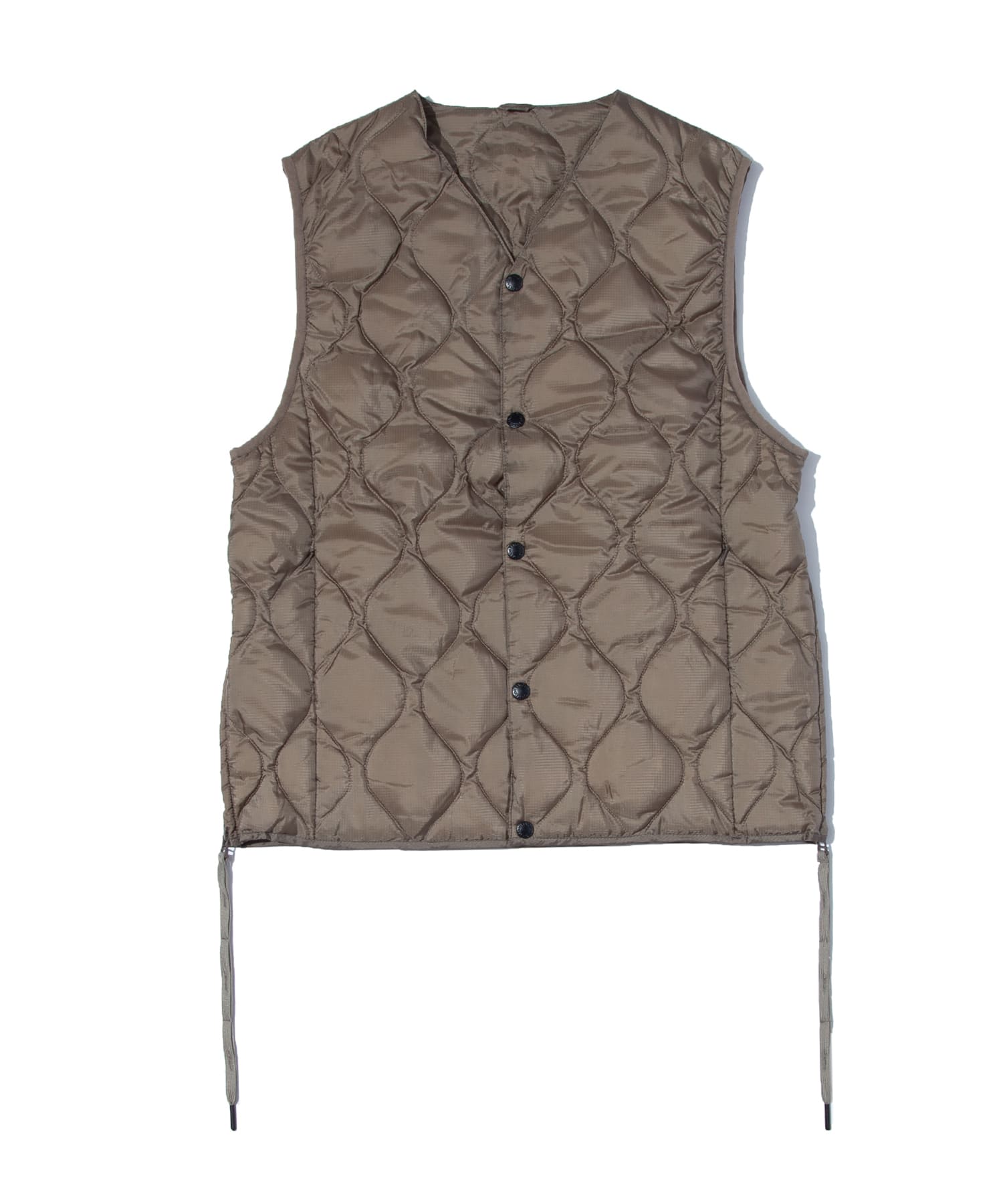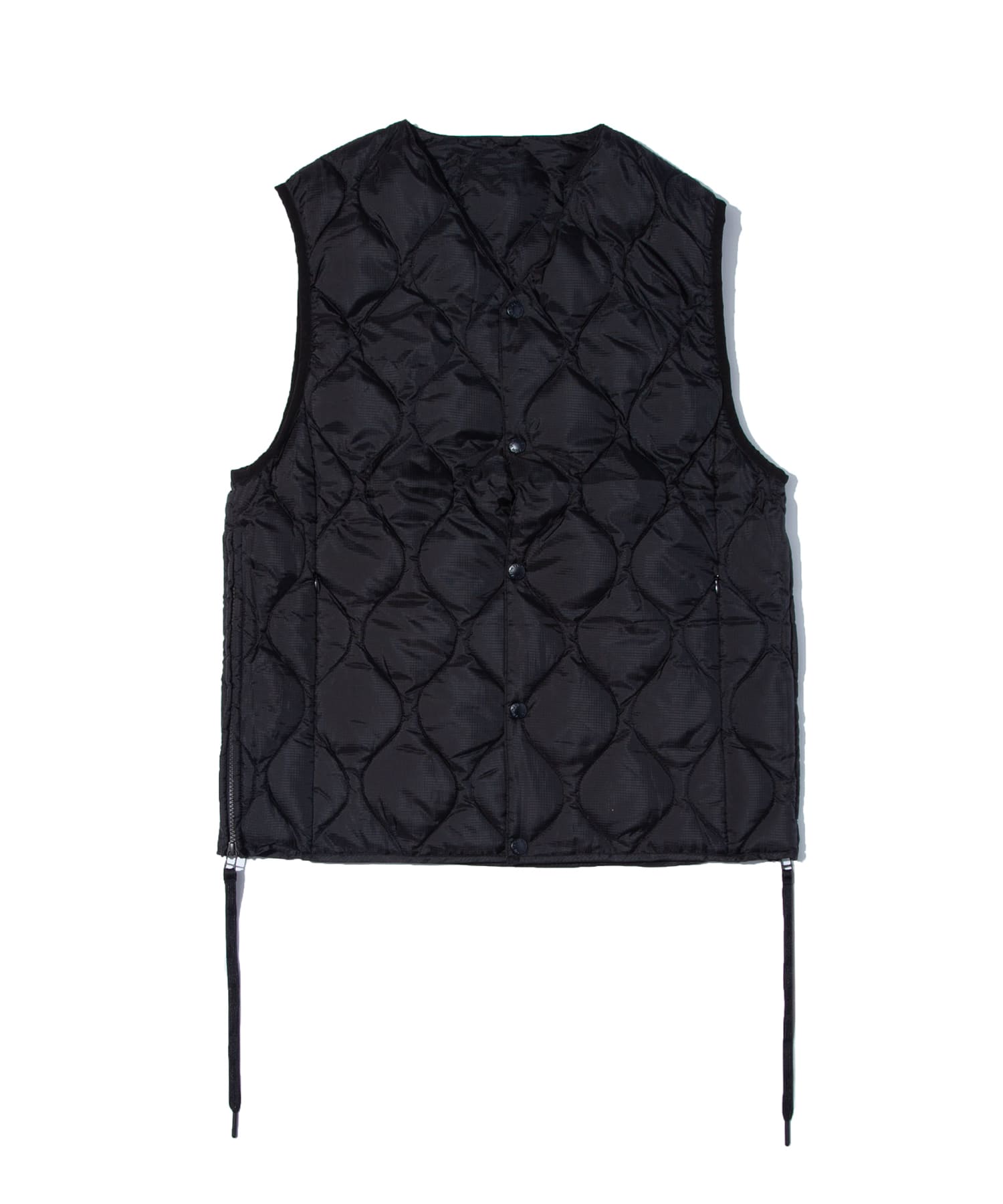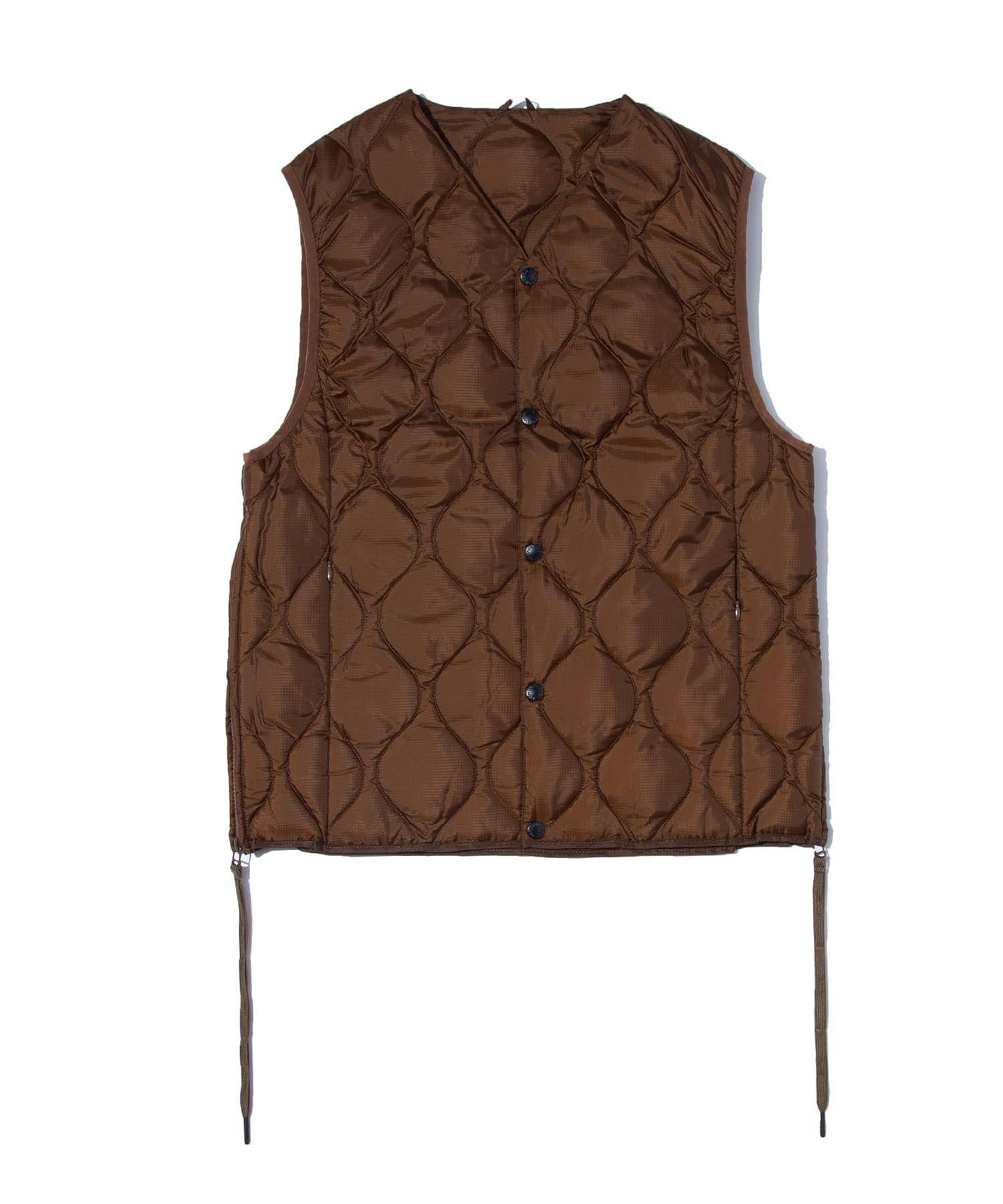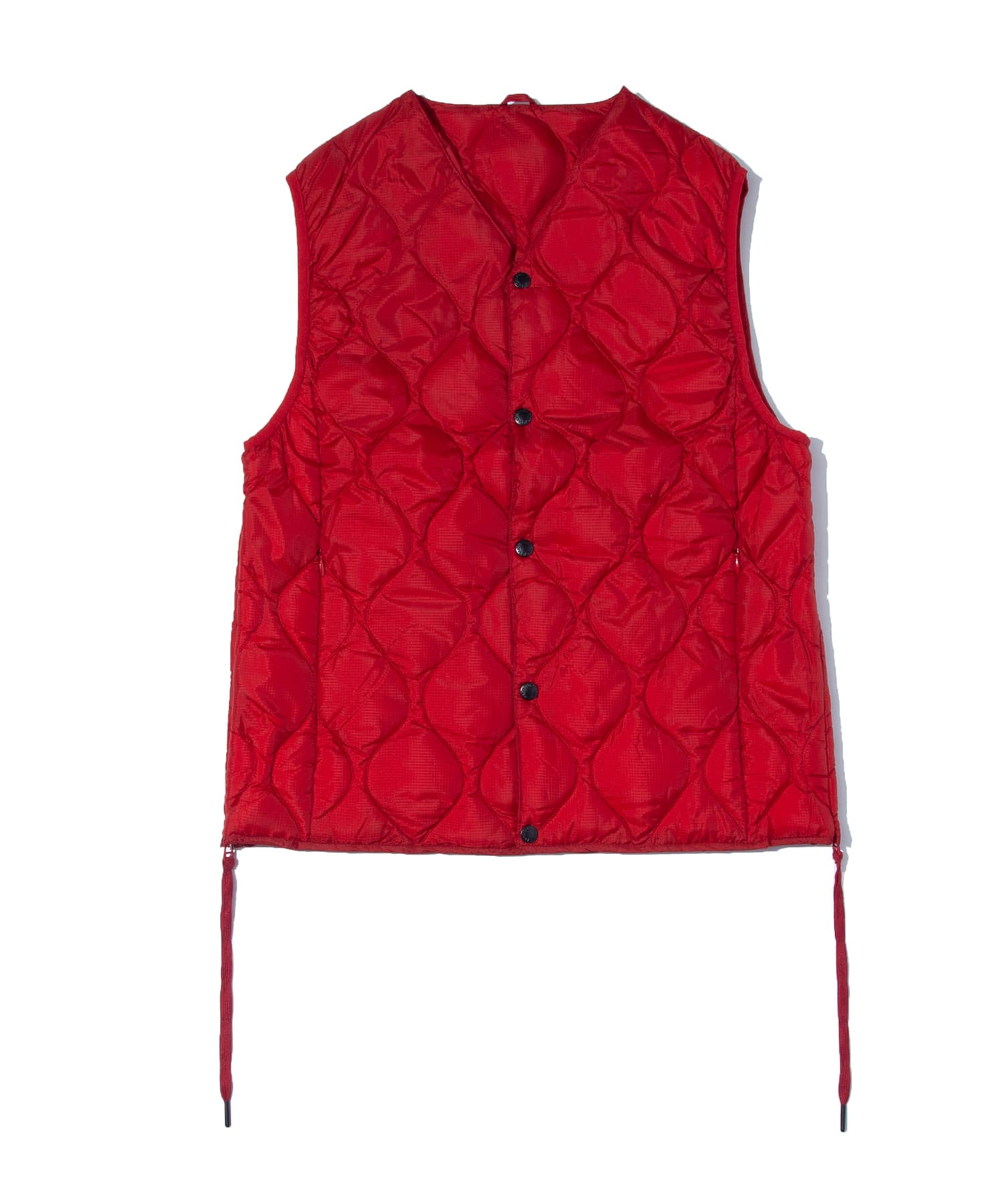 TAION BY F/CE. PACKABLE DOWN VEST / ¥15,400 ( in tax )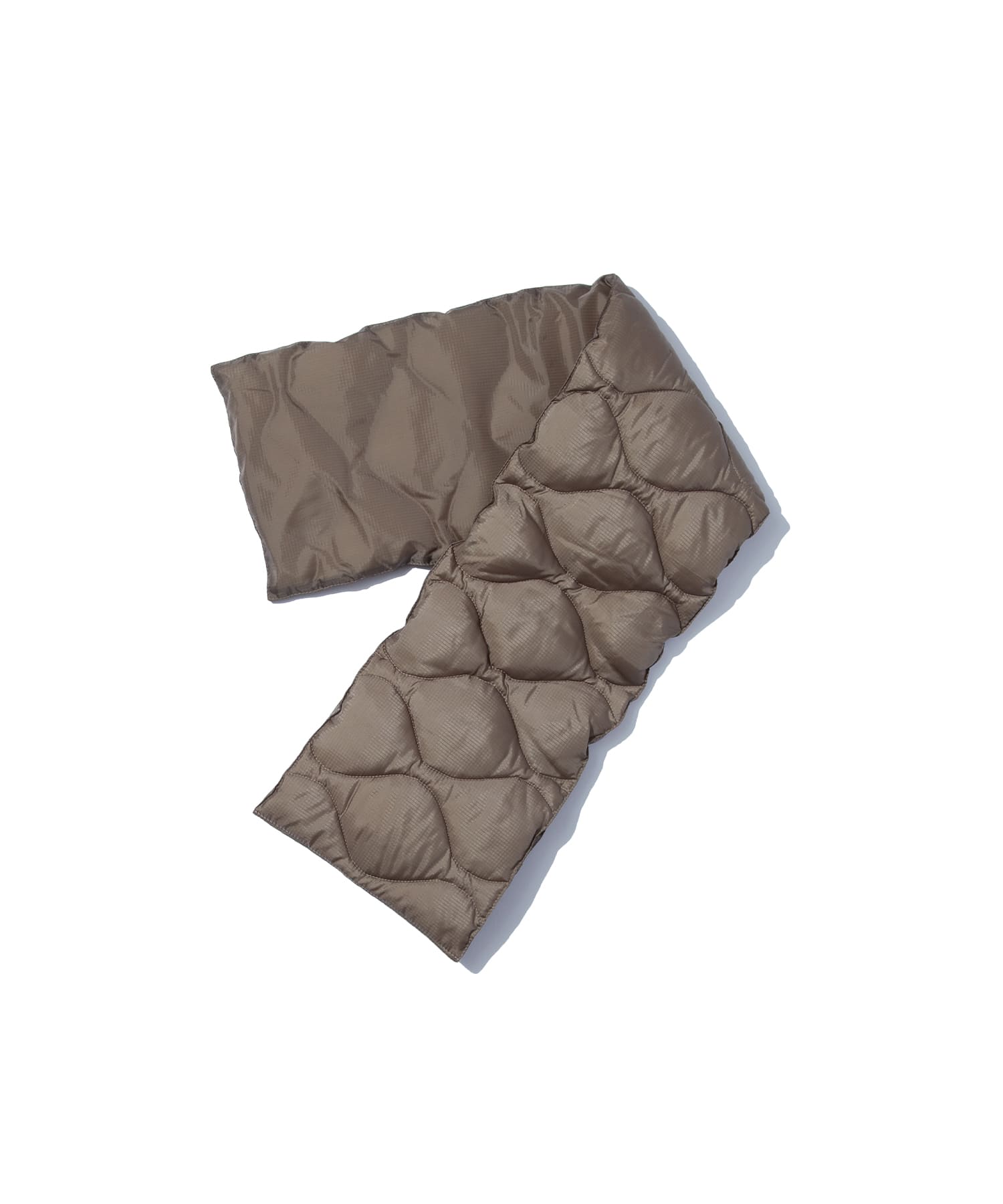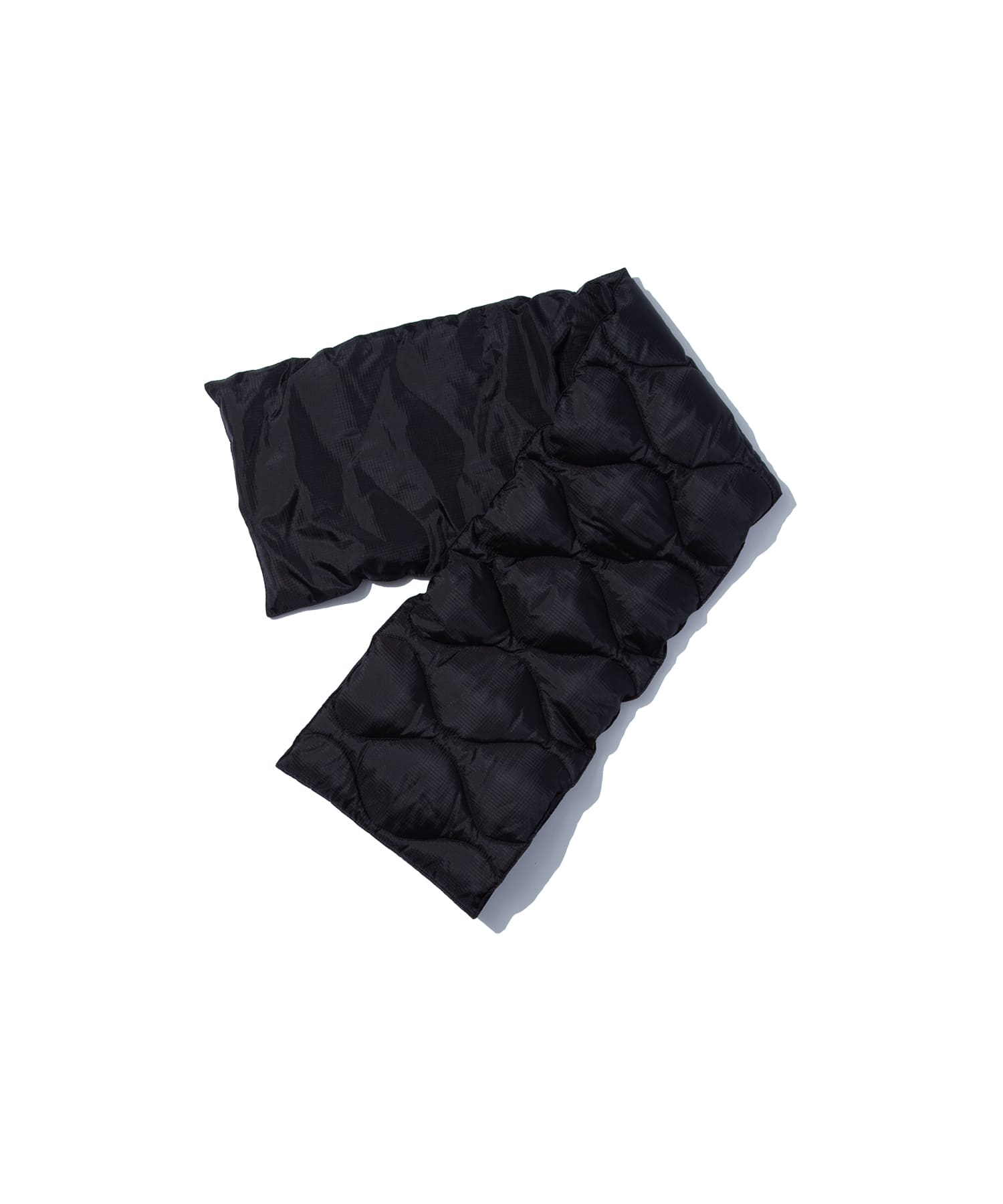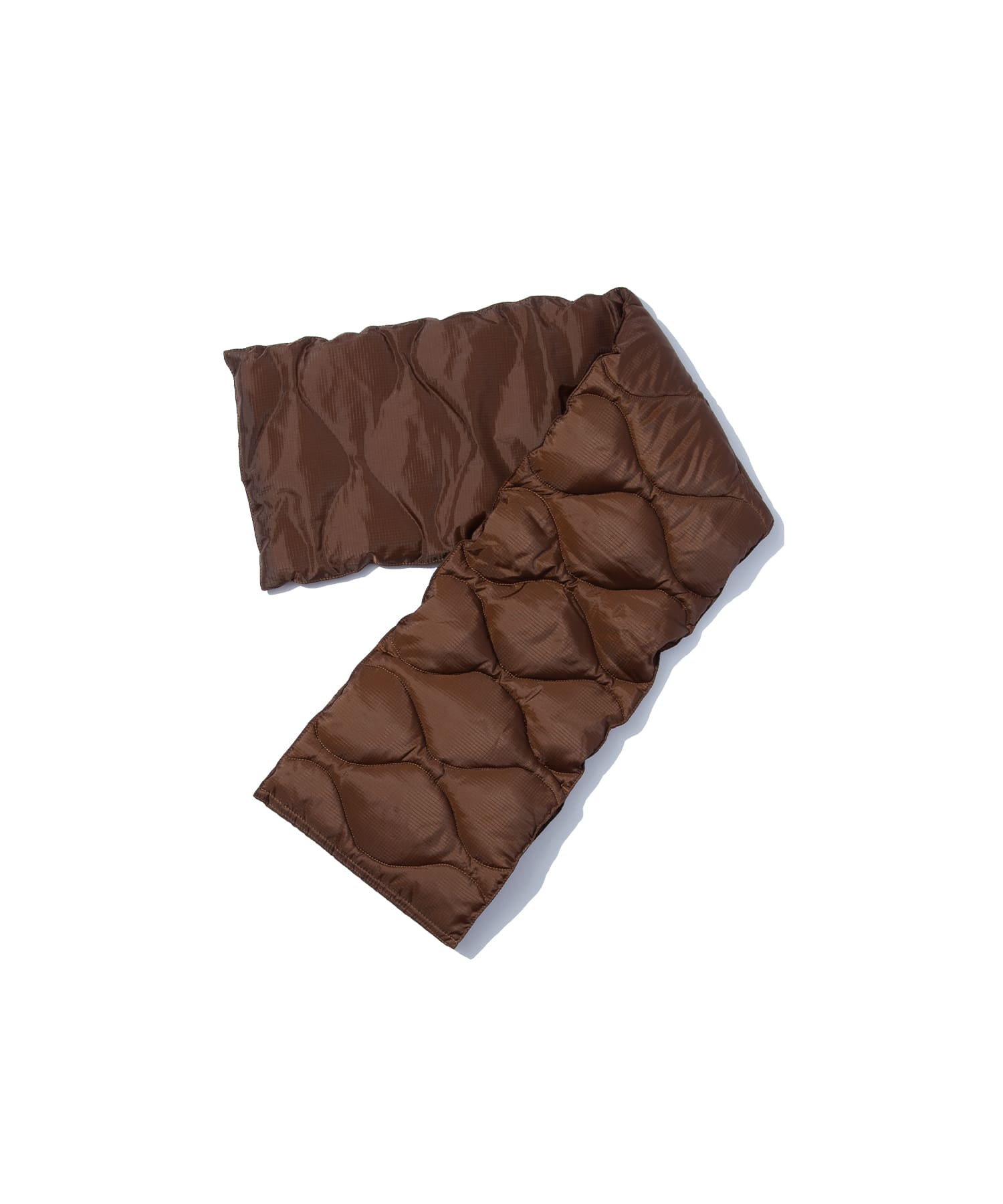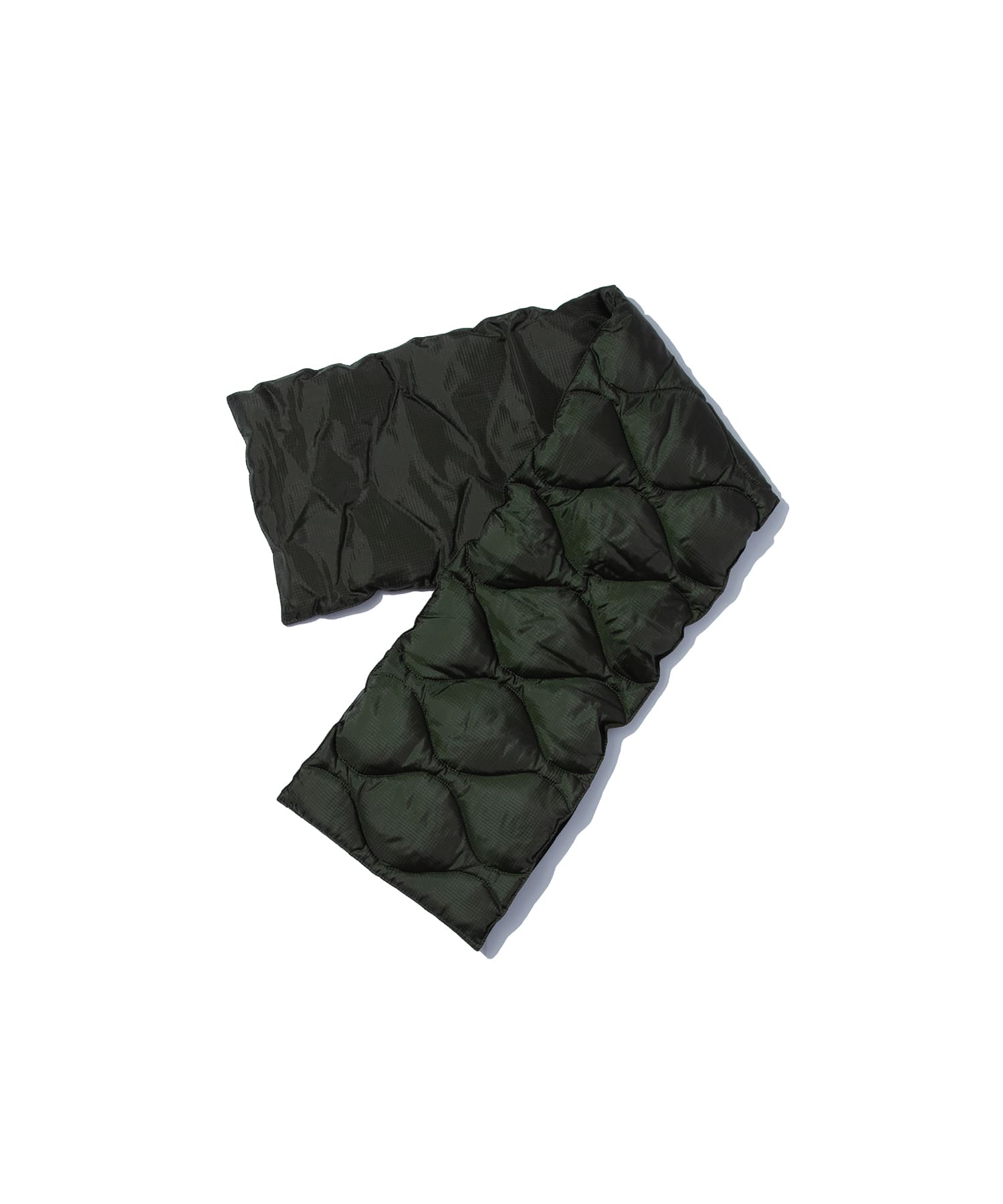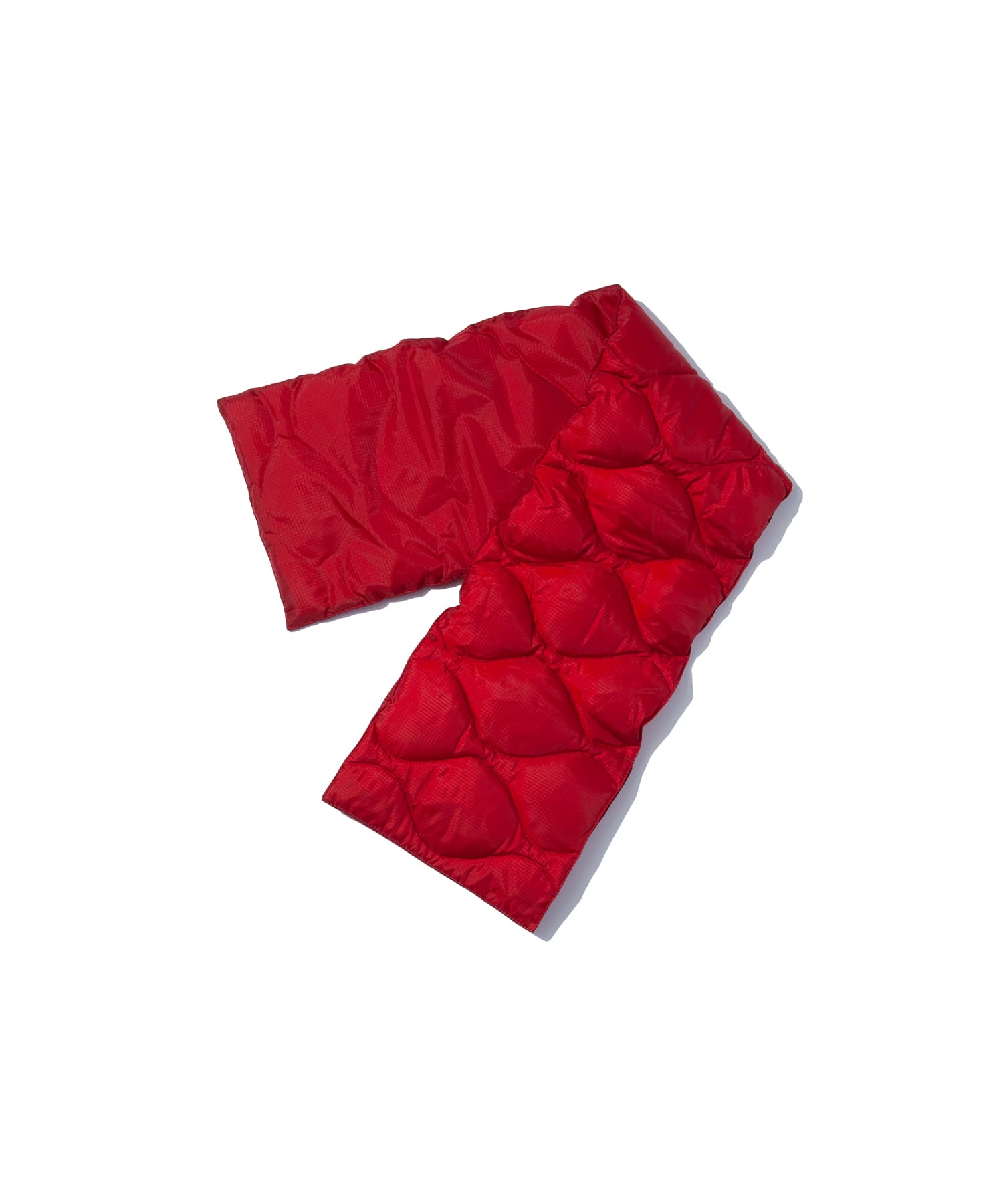 TAION BY F/CE. PACKABLE DOWN SCARF / ¥7,150 ( in tax )