F/CE. × CONVERSE 23AW COLLABORATION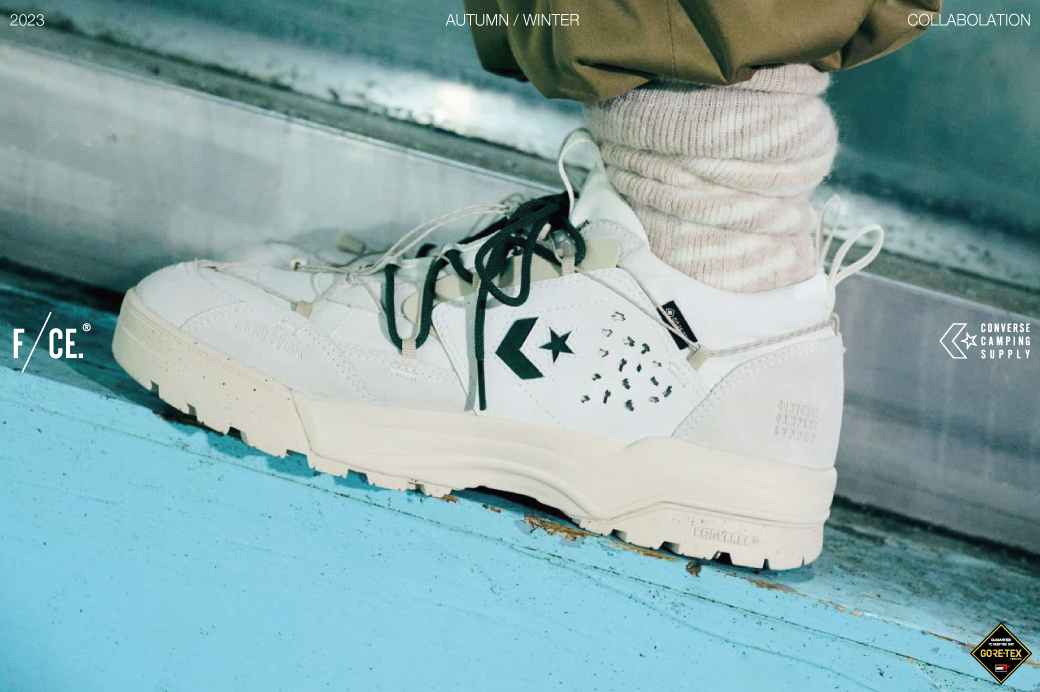 F/CE. × CONVERSE 23AW COLLABORATION
「CONVERSE CAMPING SUPPLY」シリーズから 「F/CE.」とのコラボレーションモデル第3弾が登場。
QAK CPをベースに防水透湿素材GORE-TEXを搭載してアップデートしたハイスペックモデル。ローカットはコラボレーションシリーズ初で、履き心地を更に向上させました。
The third collaboration model with "F/CE." from the "CONVERSE CAMPING SUPPLY" series is now available.
It based on QAK CP of high-spec model updated with waterproof breathable material GORE-TEX.
The low cut is the first in the collaborative series, further improving comfort.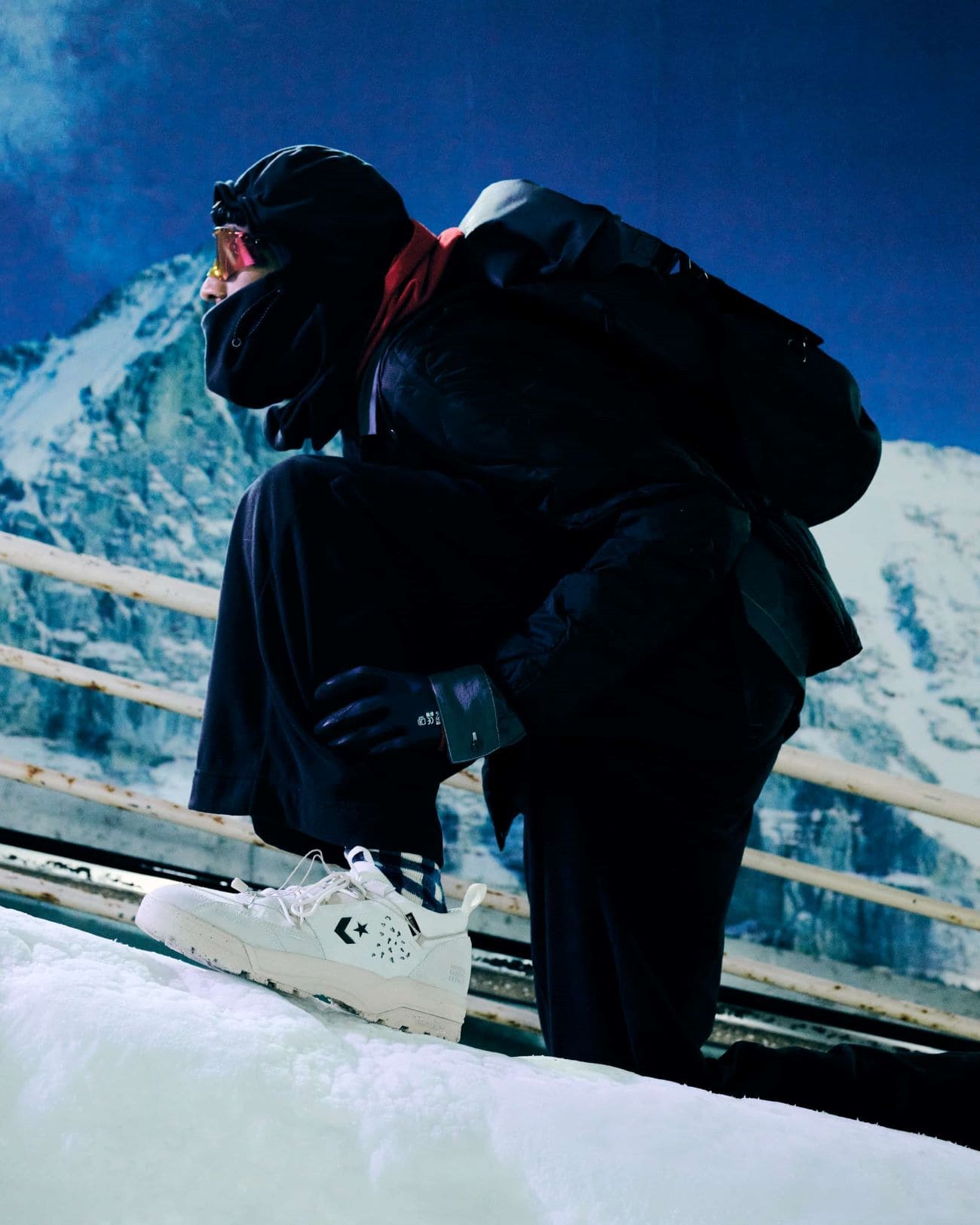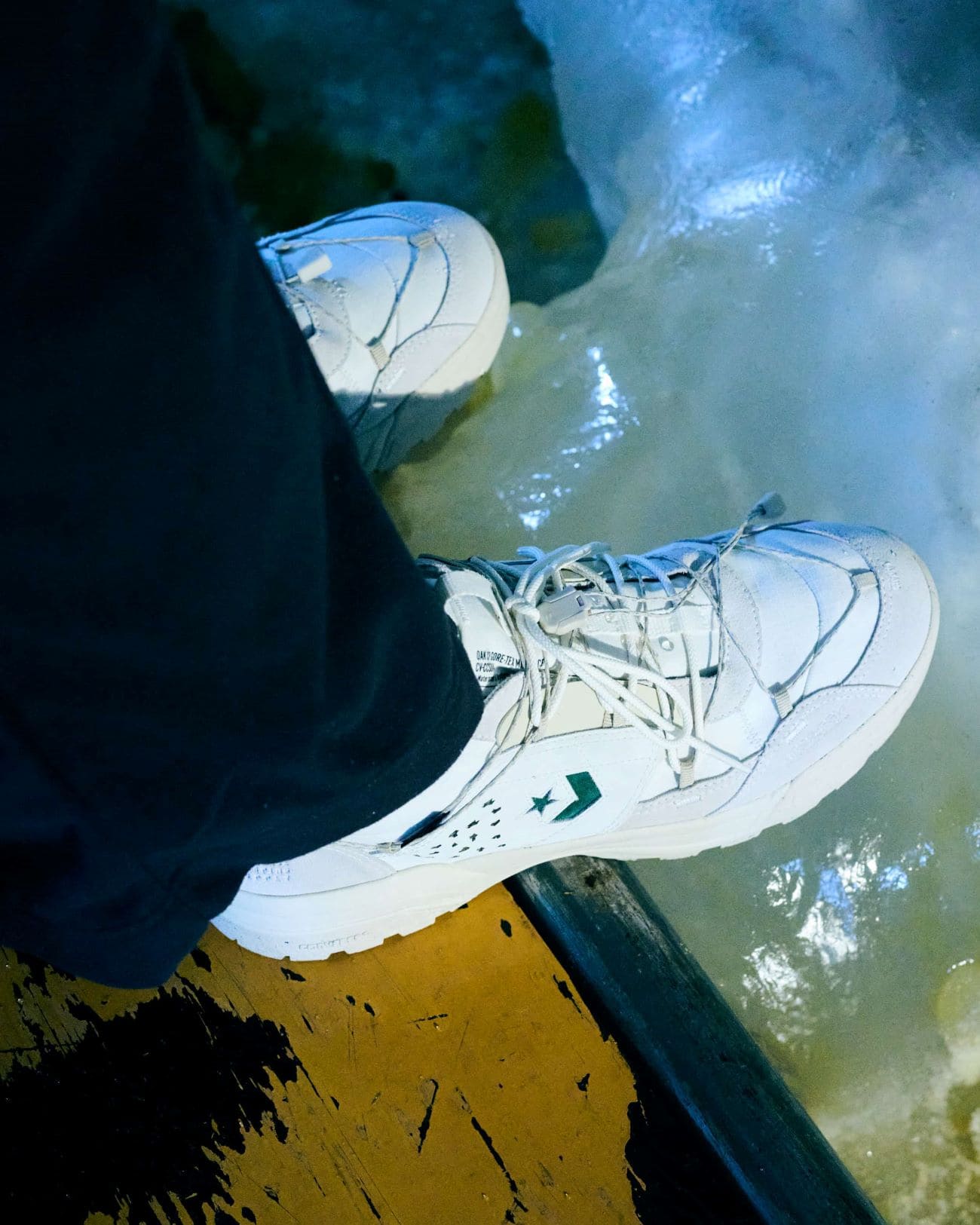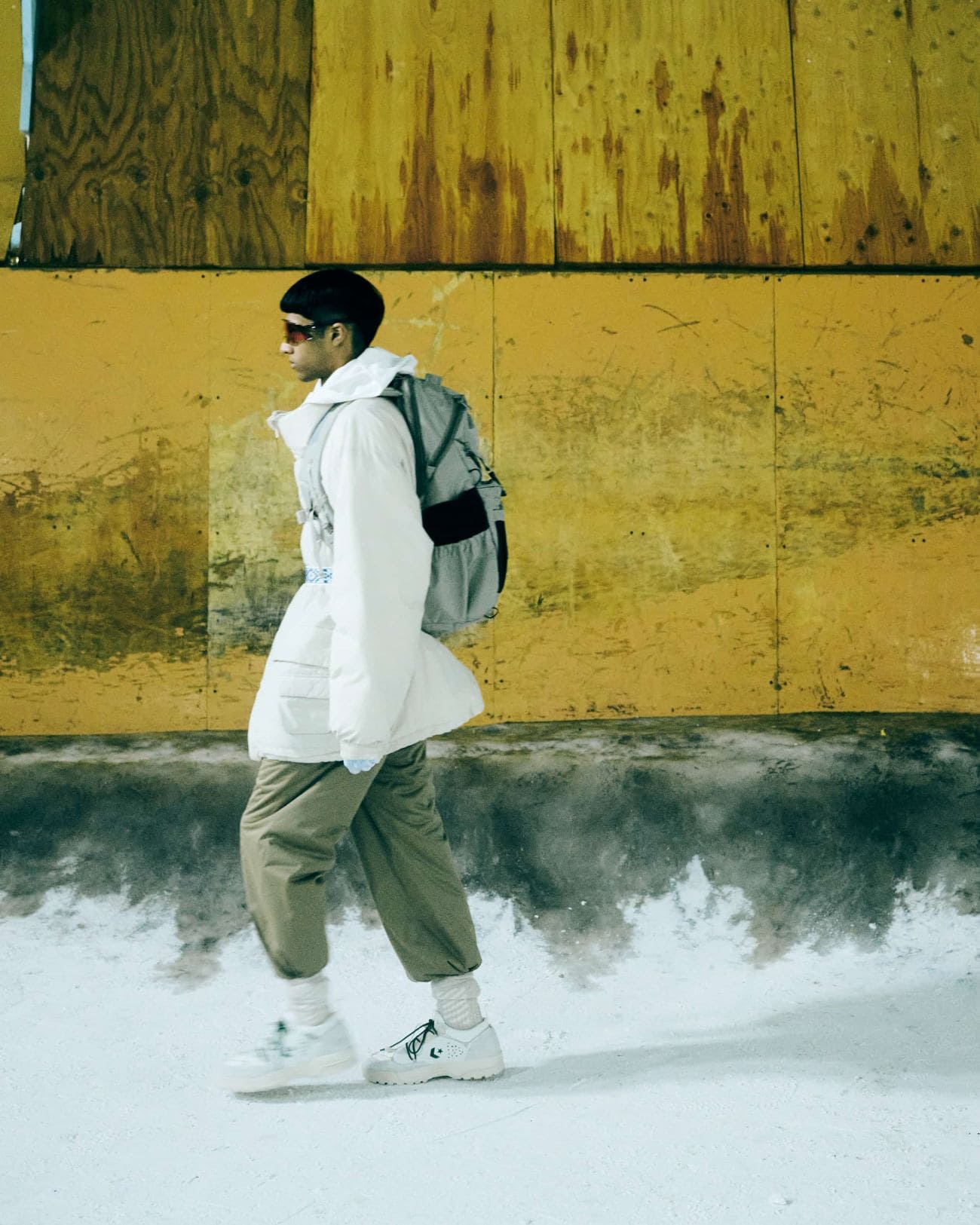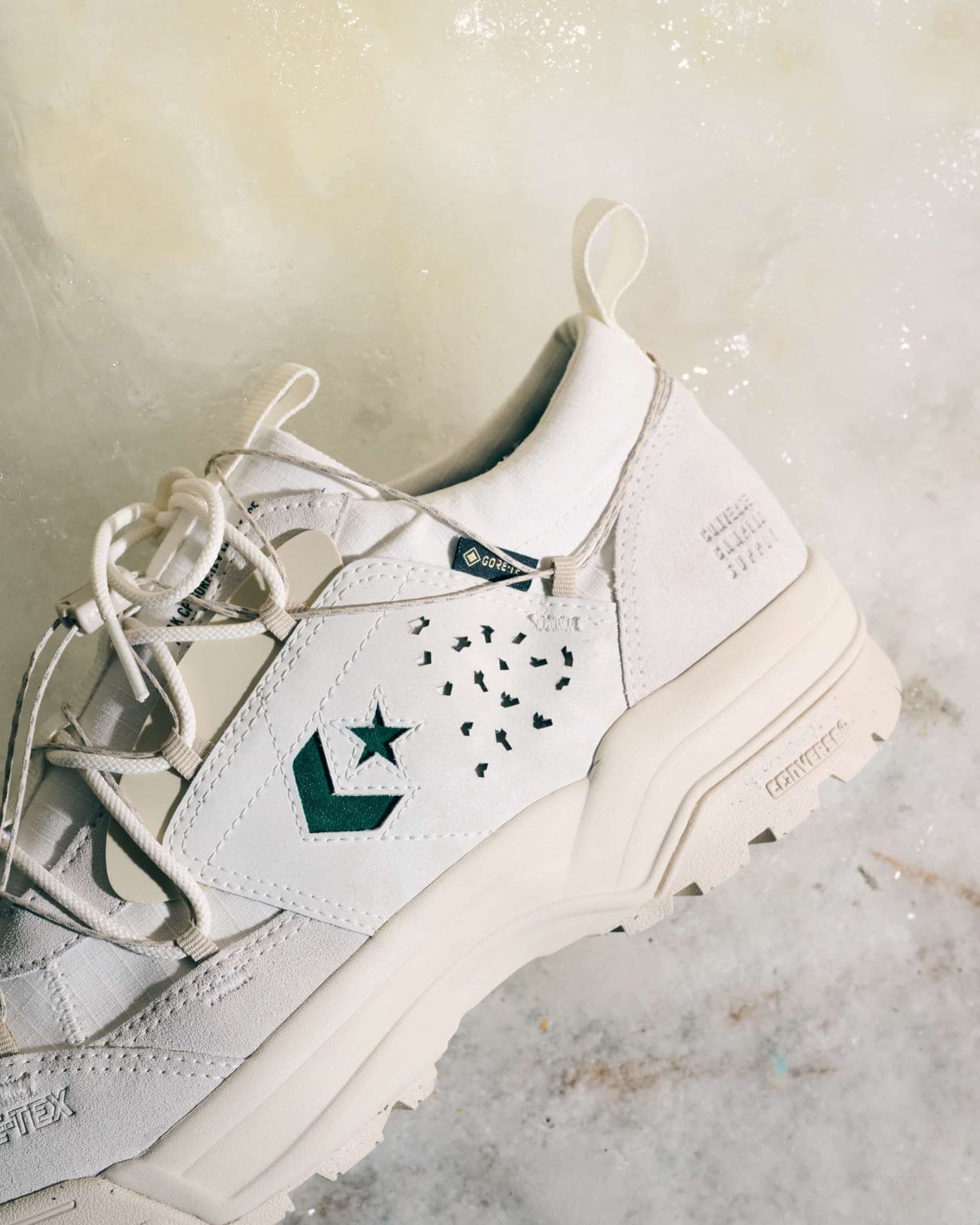 ■EASY ON/OFF
イージーな仕様やアッパーパターンを採用することでアウトドアシーンでの快適性を向上。
■DAMAGE PROTECTOR
スエードやラバー等でトウやかかとを補強することで耐久性を向上。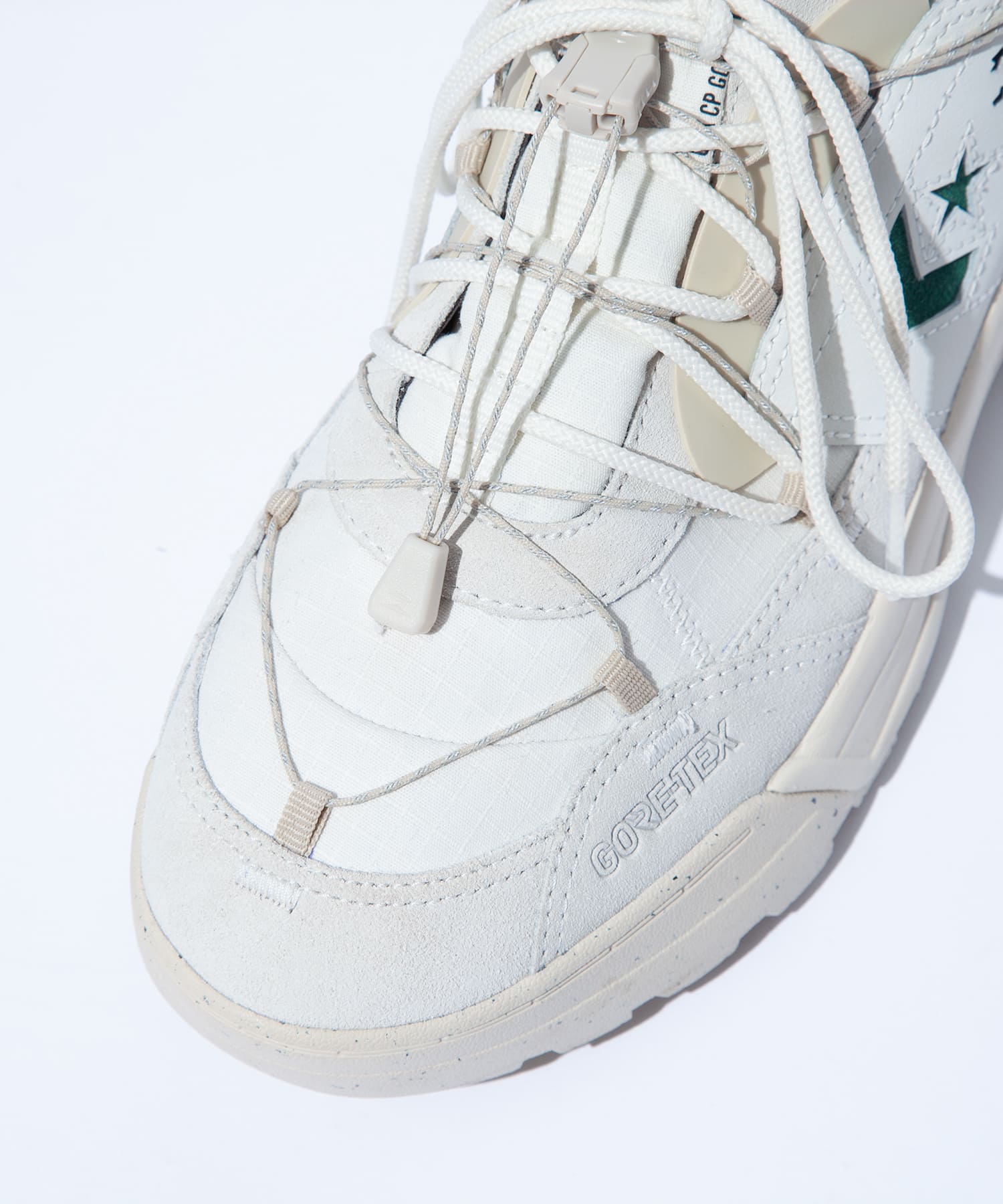 ■STABLE MIDSOLE
ハイリバウンド配合のE.V.AにTPUのシャンクを内蔵したミッドソールを採用することで、軽量ながら優れたクッション性と安定性を両立。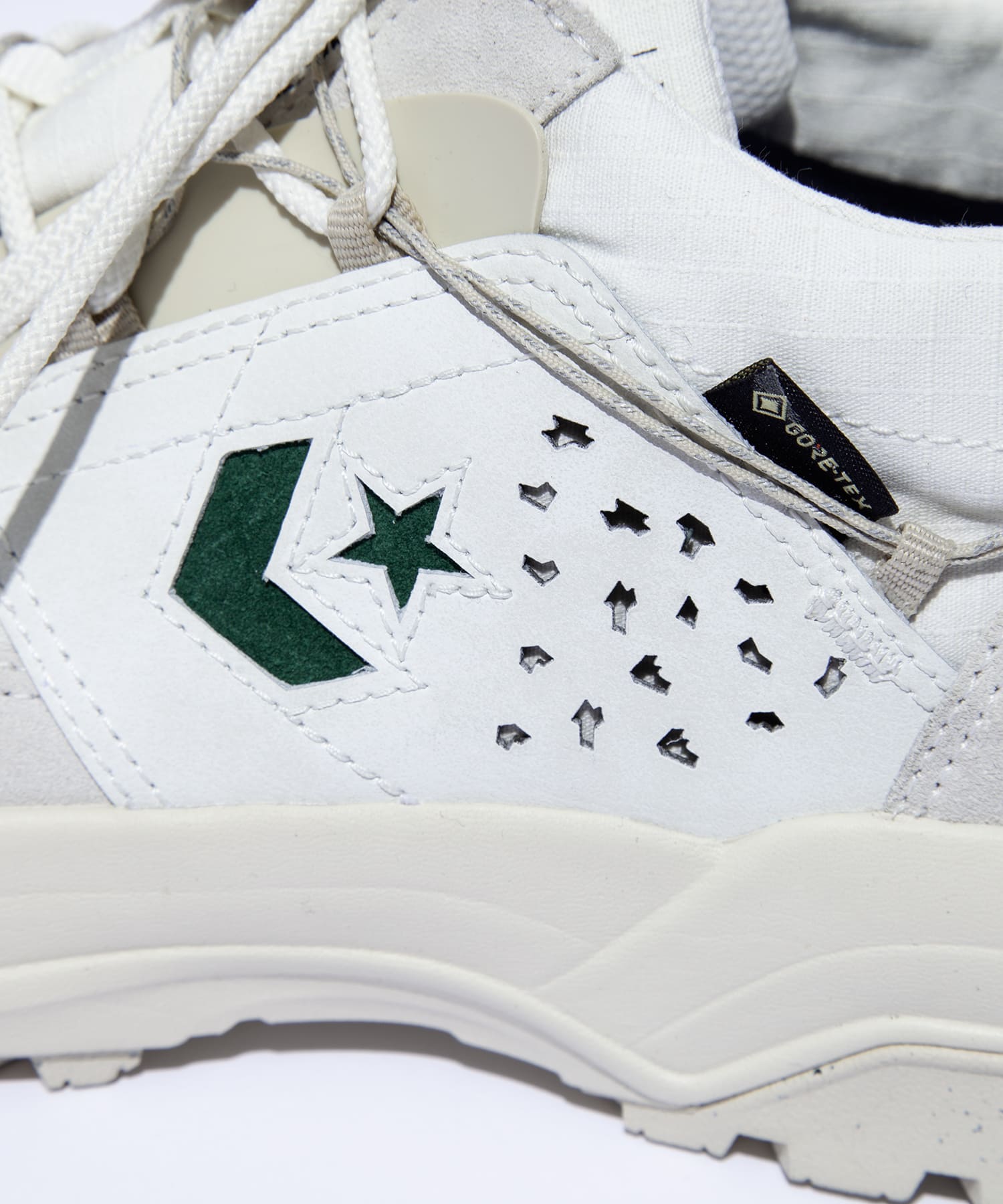 ■TPU/PC COUNTER
リサイクル材配合のTPU/PC混合素材製ヒールカウンターを採用することで、かかとのホールド感を向上。
8/19 12:00予約販売開始
QAK CP GORE-TEX MID / F/CE.
Price : ¥25,000(+ tax)
Color : White
Upper : Cotton / Suede /Nubuck
Midsole : 圧縮E.V.A
Outsole : Rubber
SIZE(cm)
23.0 / 23.5 / 24.0 / 24.5 / 25.0 / 25.5 / 26.0 / 26.5 / 27.0 / 27.5 / 28.0 / 29.0  
商品ページはコチラ