RECYCLE DOWN COLLECTION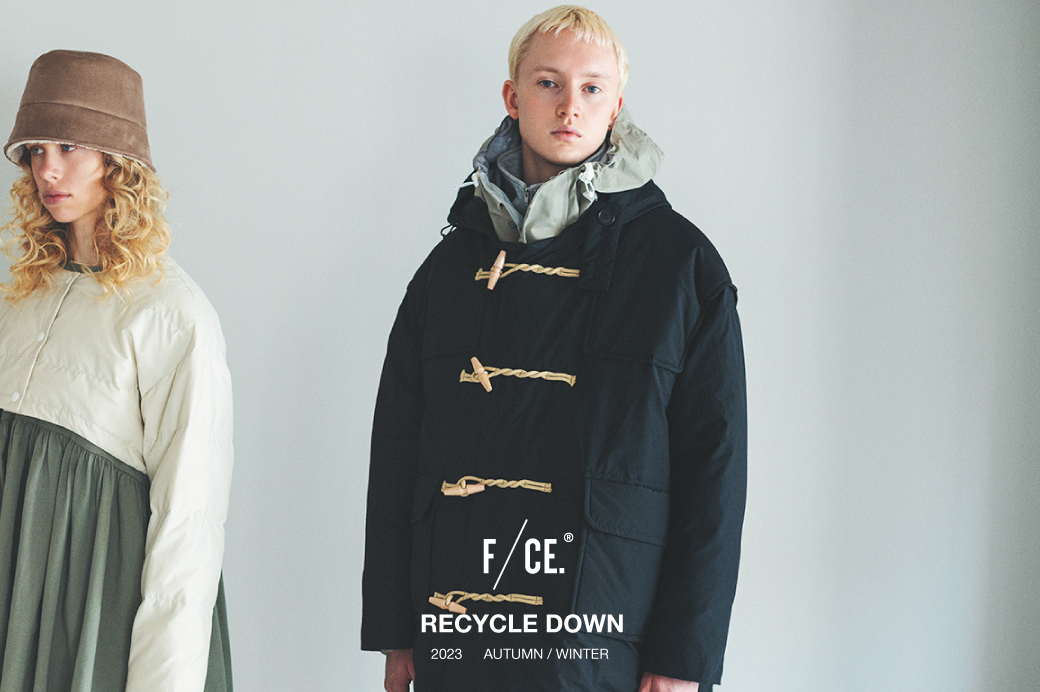 F/CE.が新しく提案するリサイクルダウンコレクション。
表地にはリサイクルナイロンを使用。タテ糸のリサイクルナイロン糸、ヨコ糸のオーガニックコットン糸を高密度に織ることでドライでマットな仕上がりになっています。
ダウンはジャケットや寝袋、布団から羽毛を回収し、丁寧に再洗浄された650フィルパワーのダウンを使用しており、街中や日常生活での使用に最適なパフォーマンスを発揮します。
Recycled down collection newly proposed by F/CE.
The warp is made from recycled nylon yarns and the weft from organic cotton yarns, which are densely woven to give a dry, matt finish.
Feathers are collected from jackets, sleeping bags and duvets and carefully re-cleaned to 650 fill-power down for optimum performance in the city and in everyday life.
■RECYCLE DOWN JK
ミニマルなデザインのダウンジャケット。
軽量ながら、ボリューム感のある仕上がりとなっております。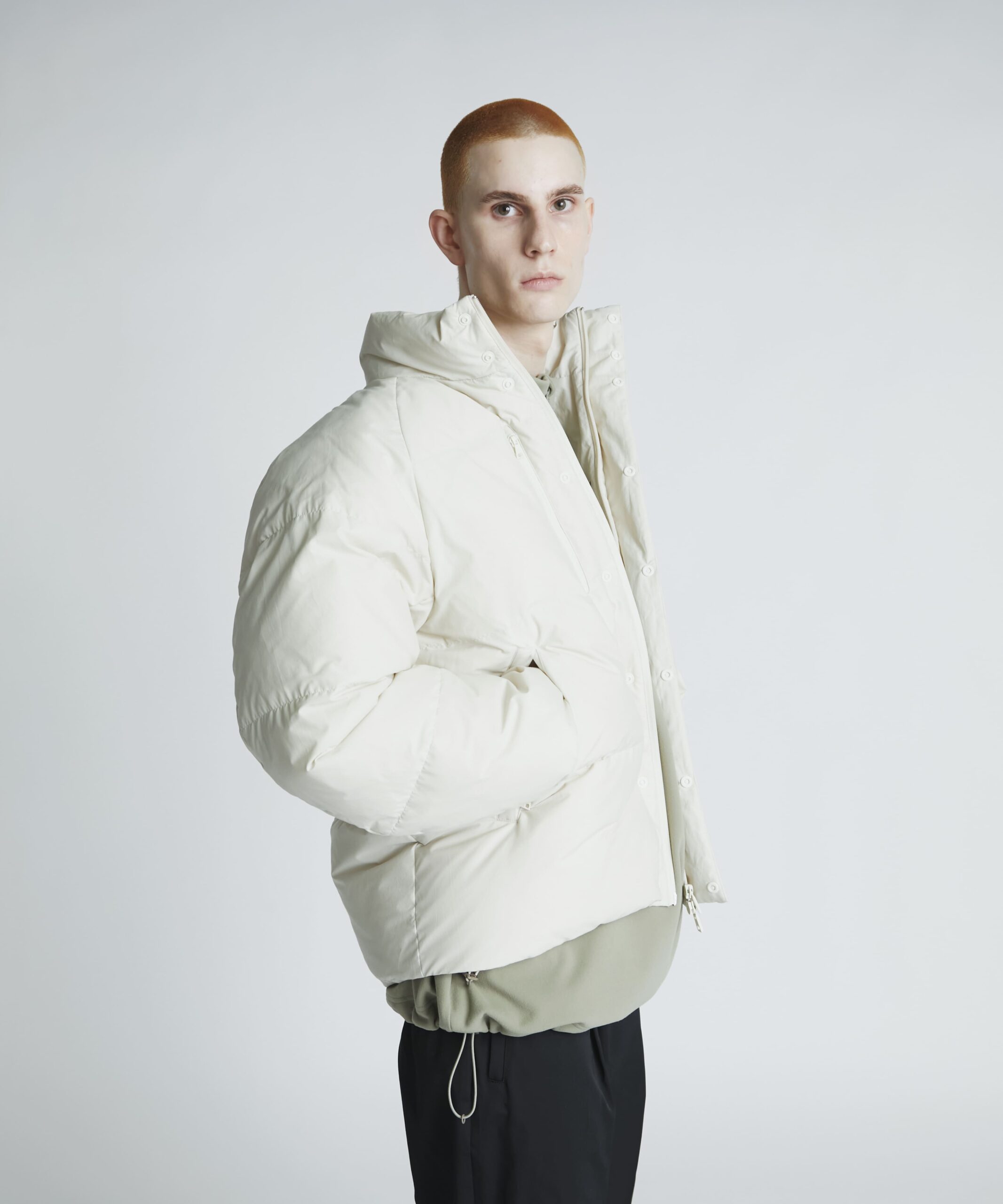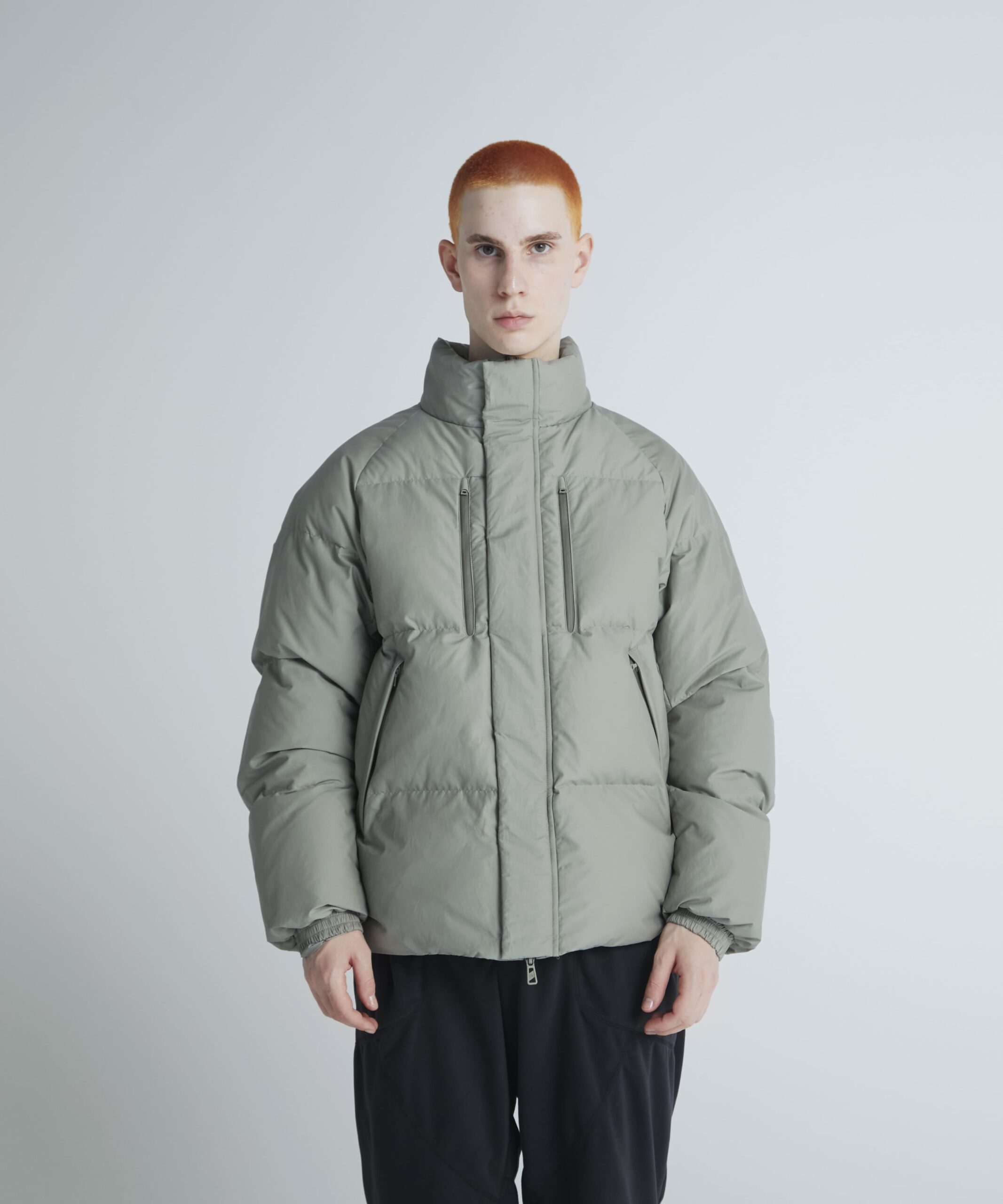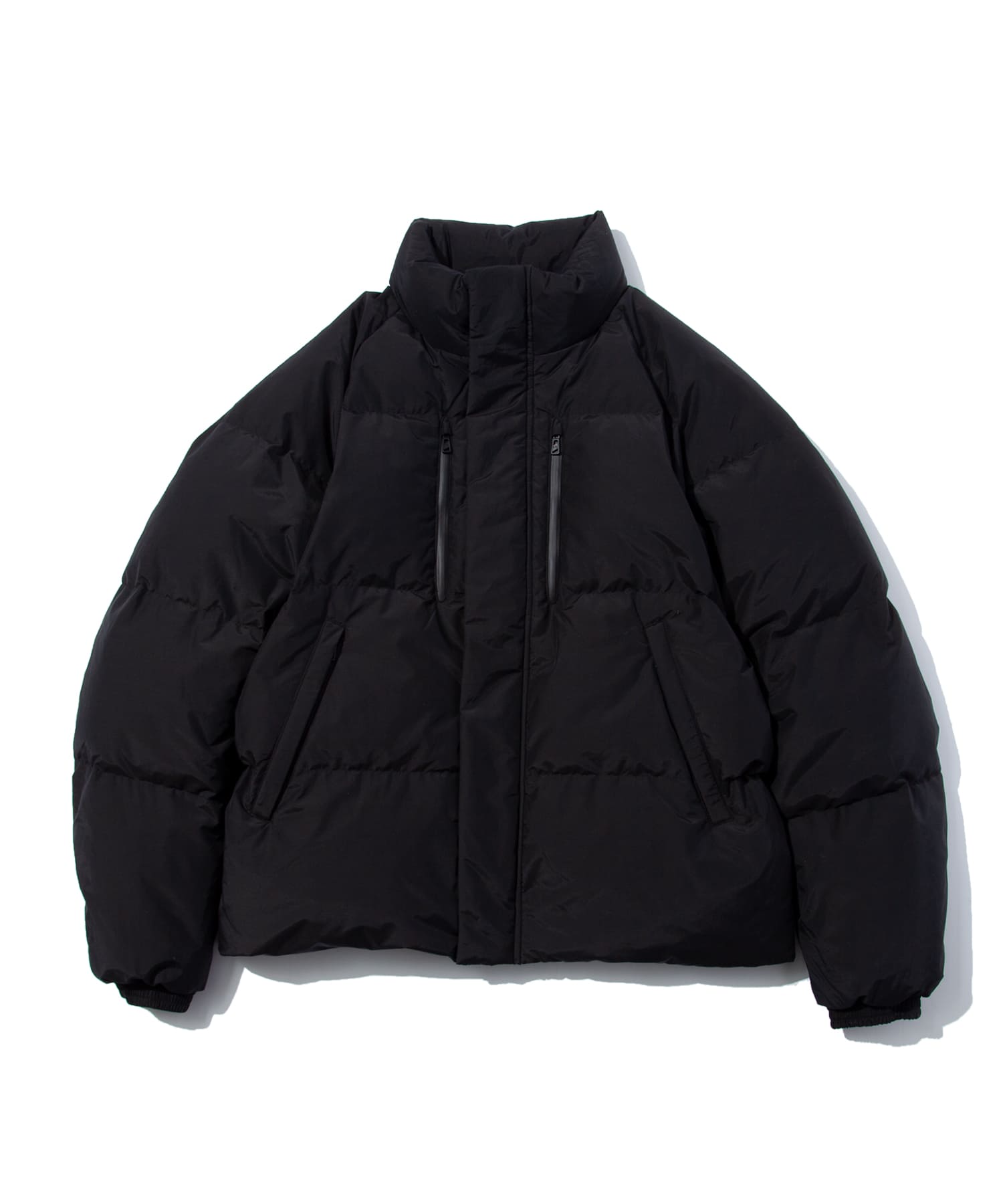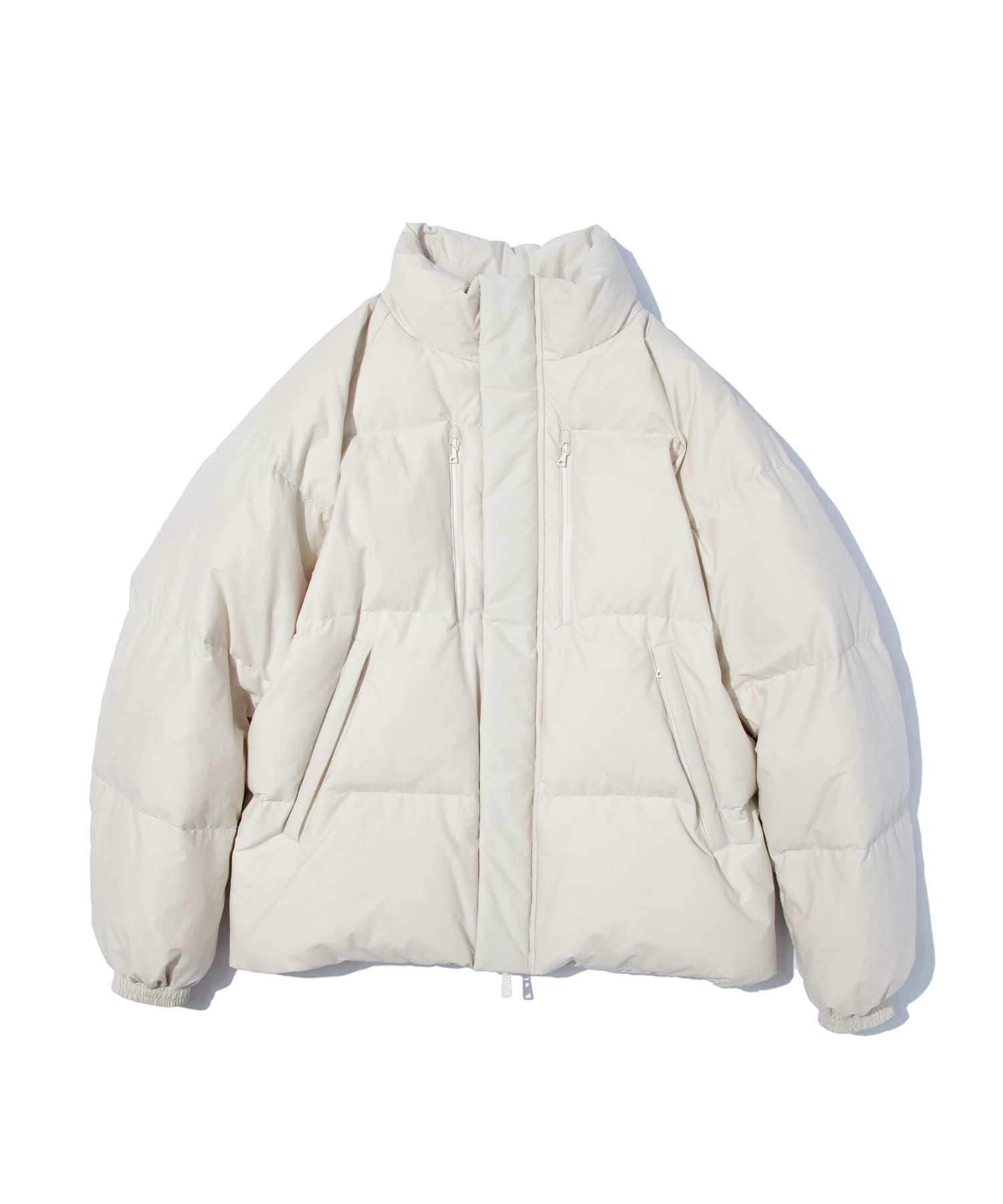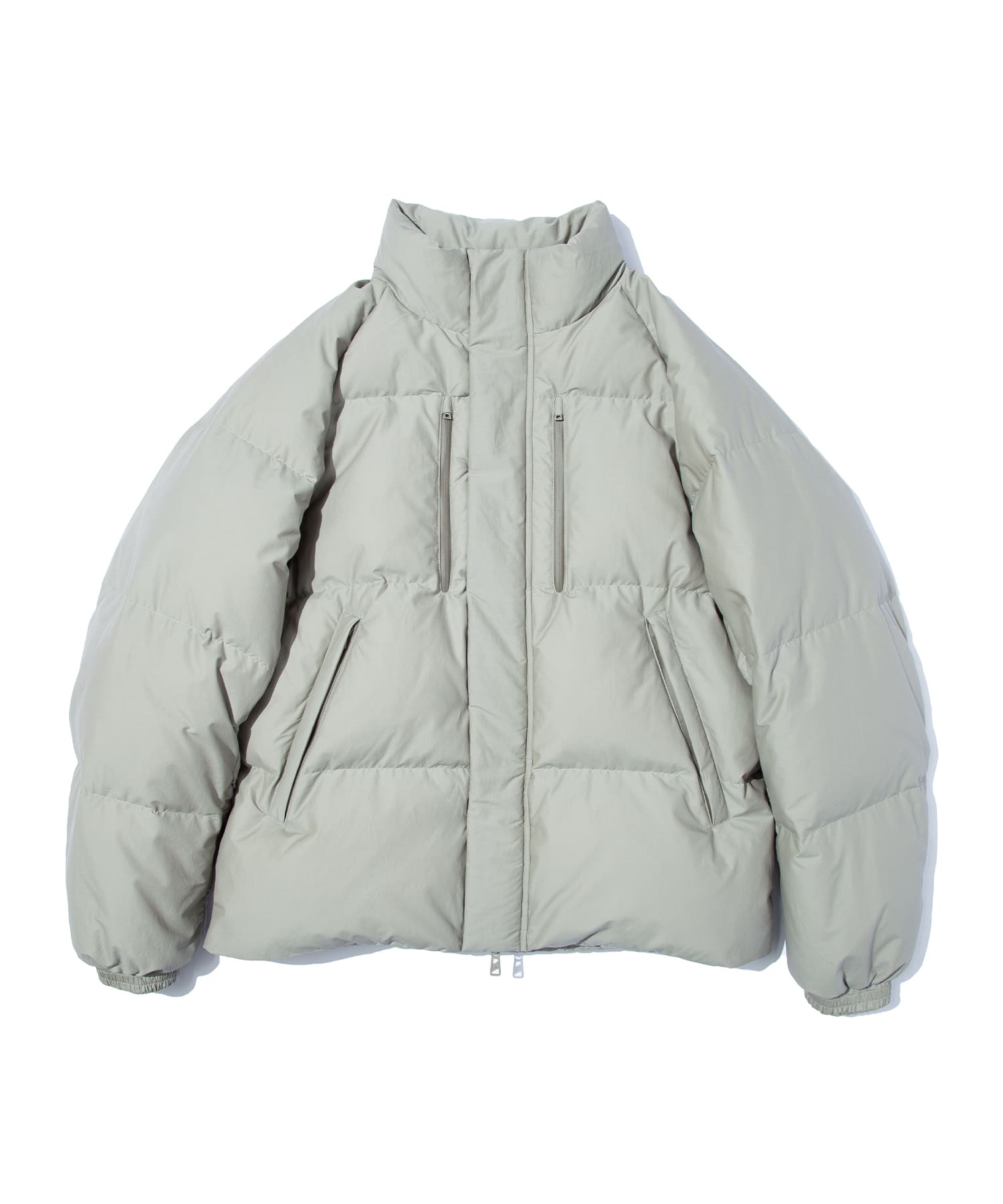 ■MONSTER RECYCLE DOWN PARKA
ミリタリーライクなデザインが特徴のダウンパーカー。
ハーフ丈かつ軽量で全体的にボリューム感ある仕上がりになっています。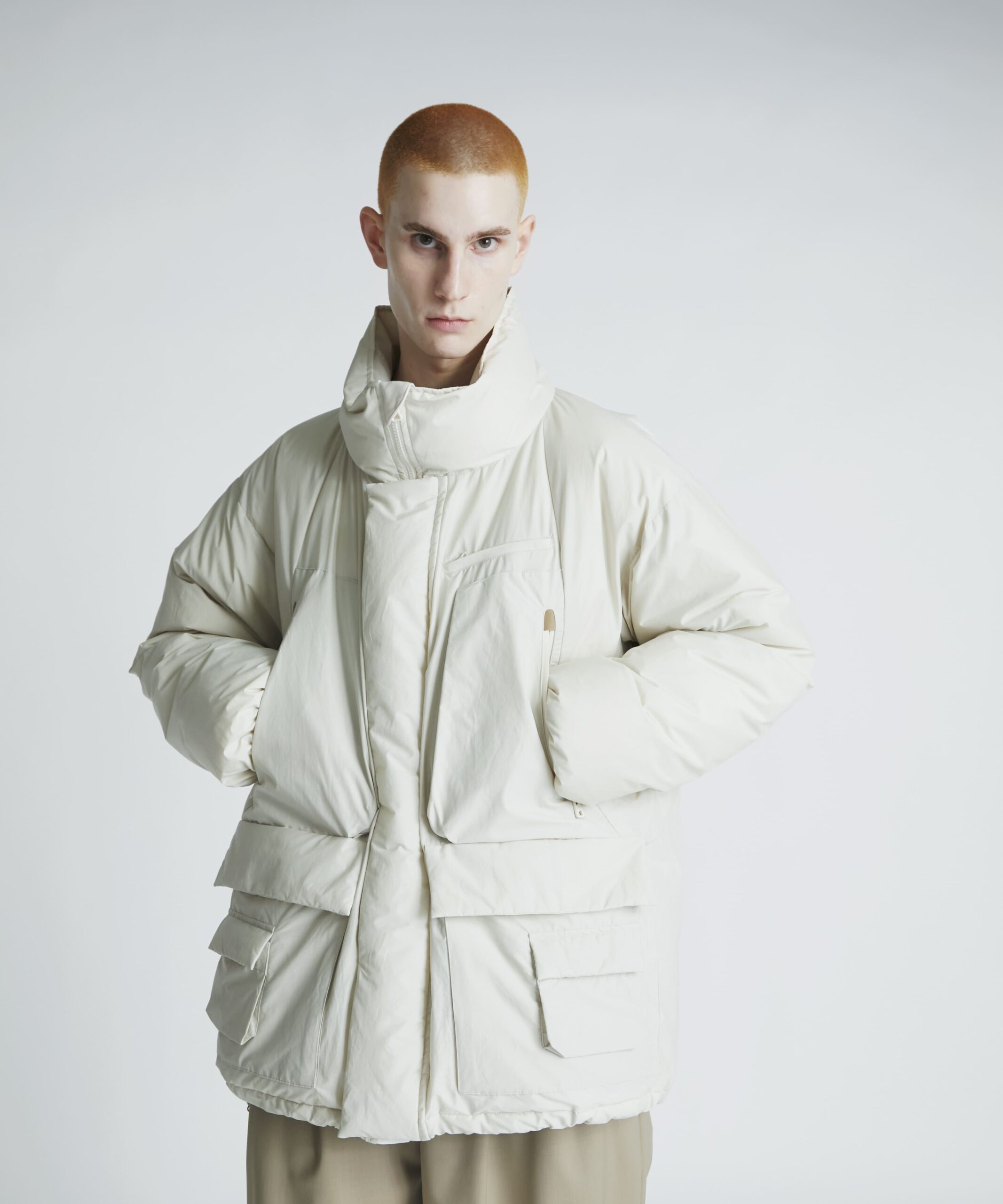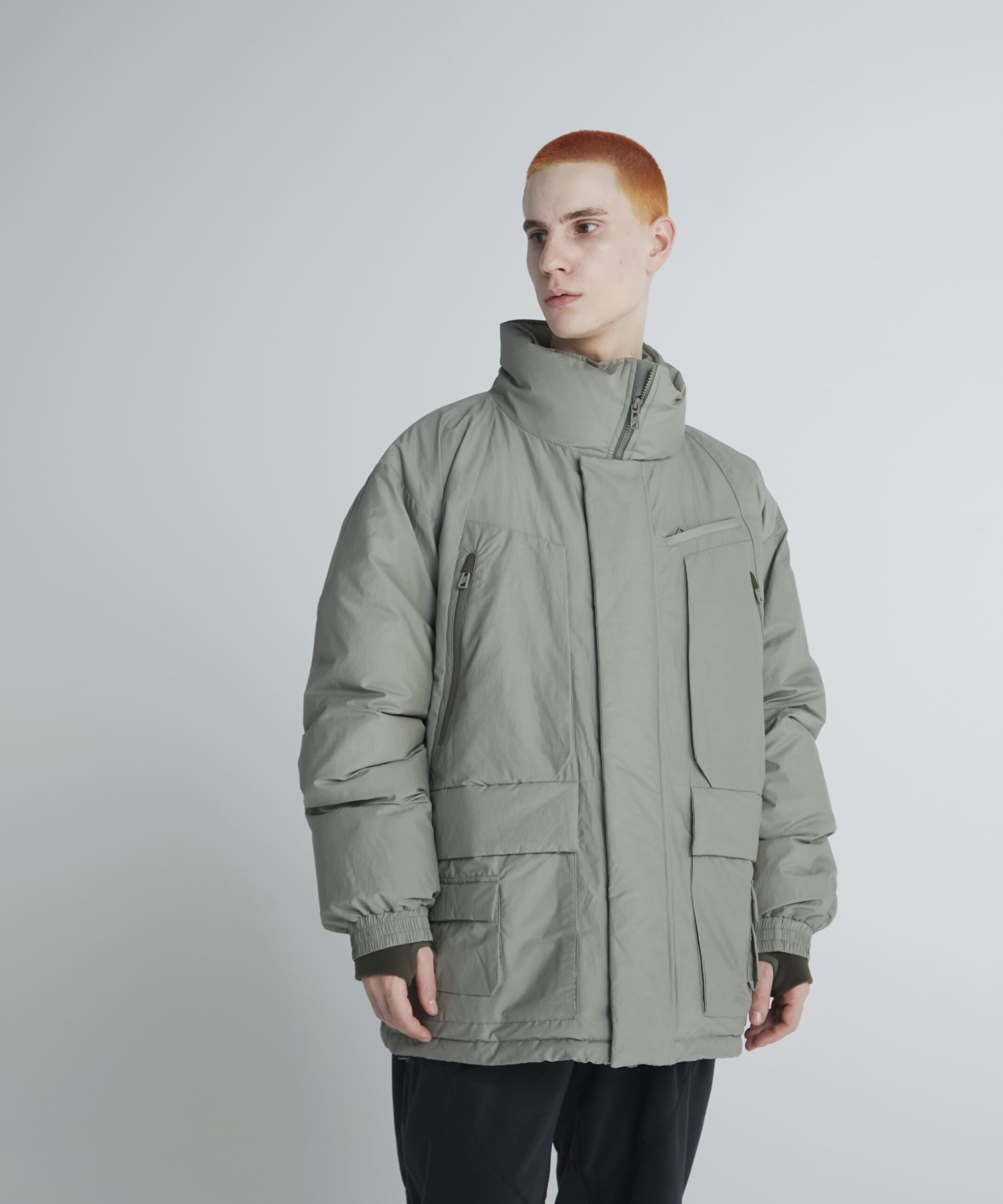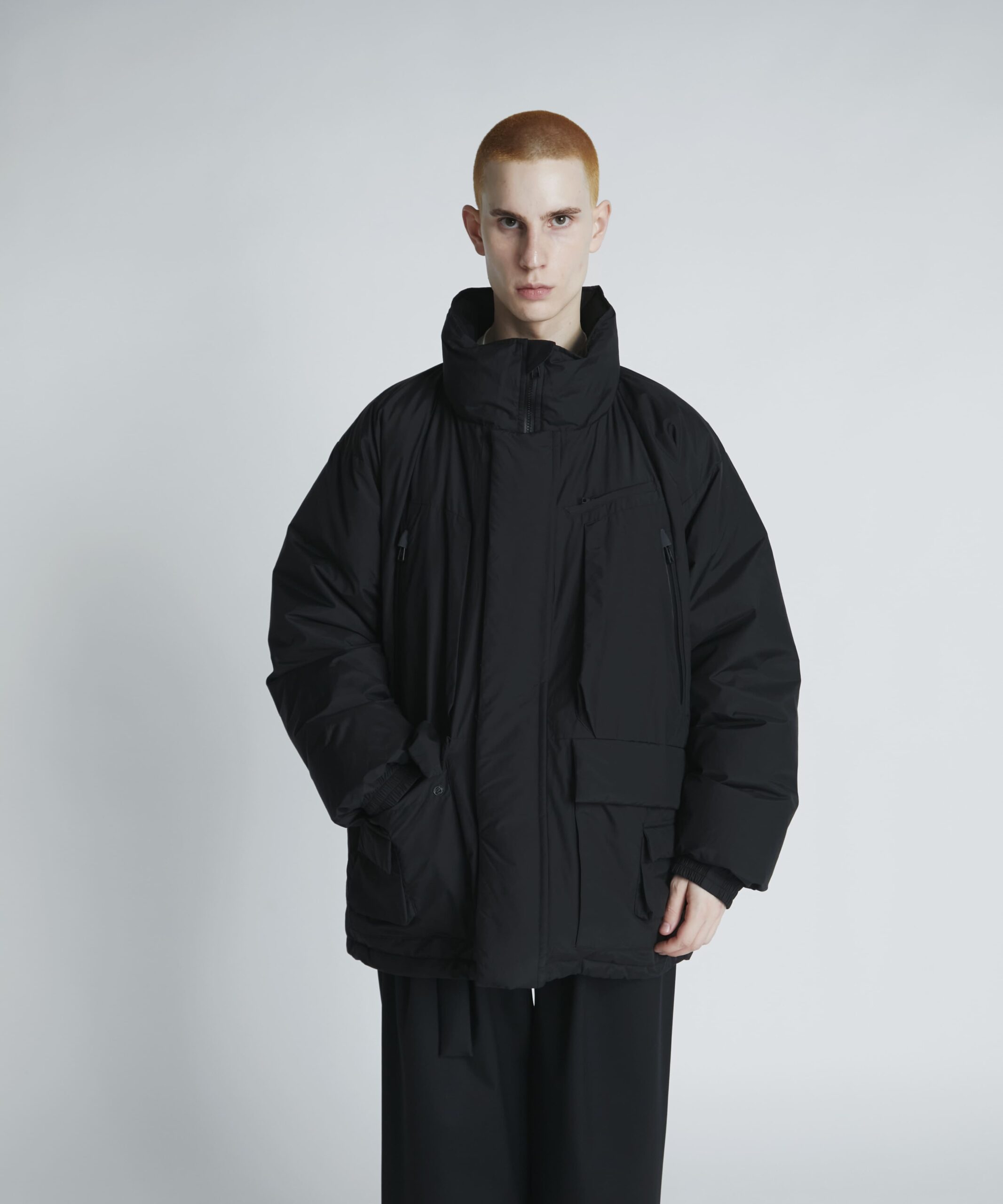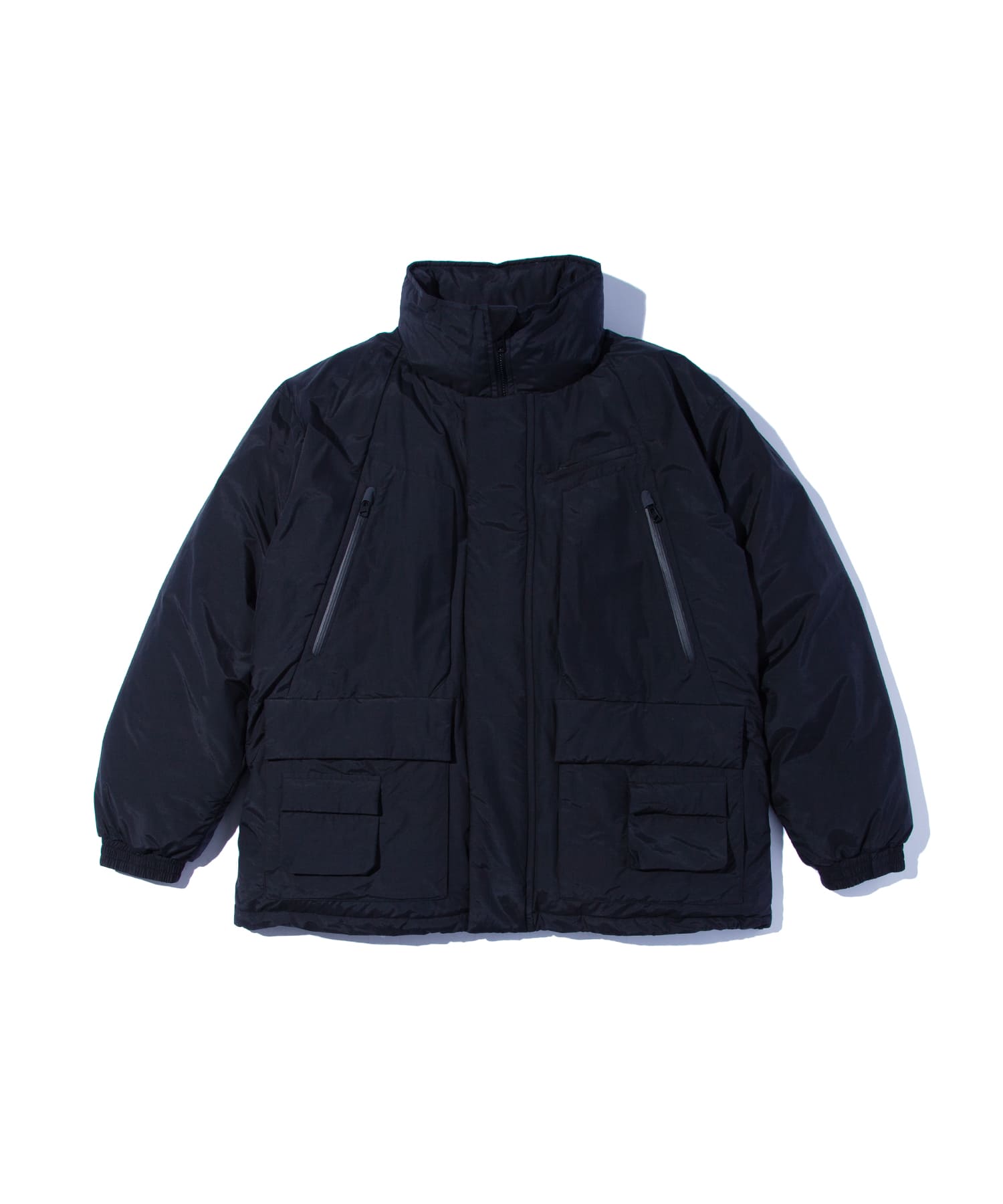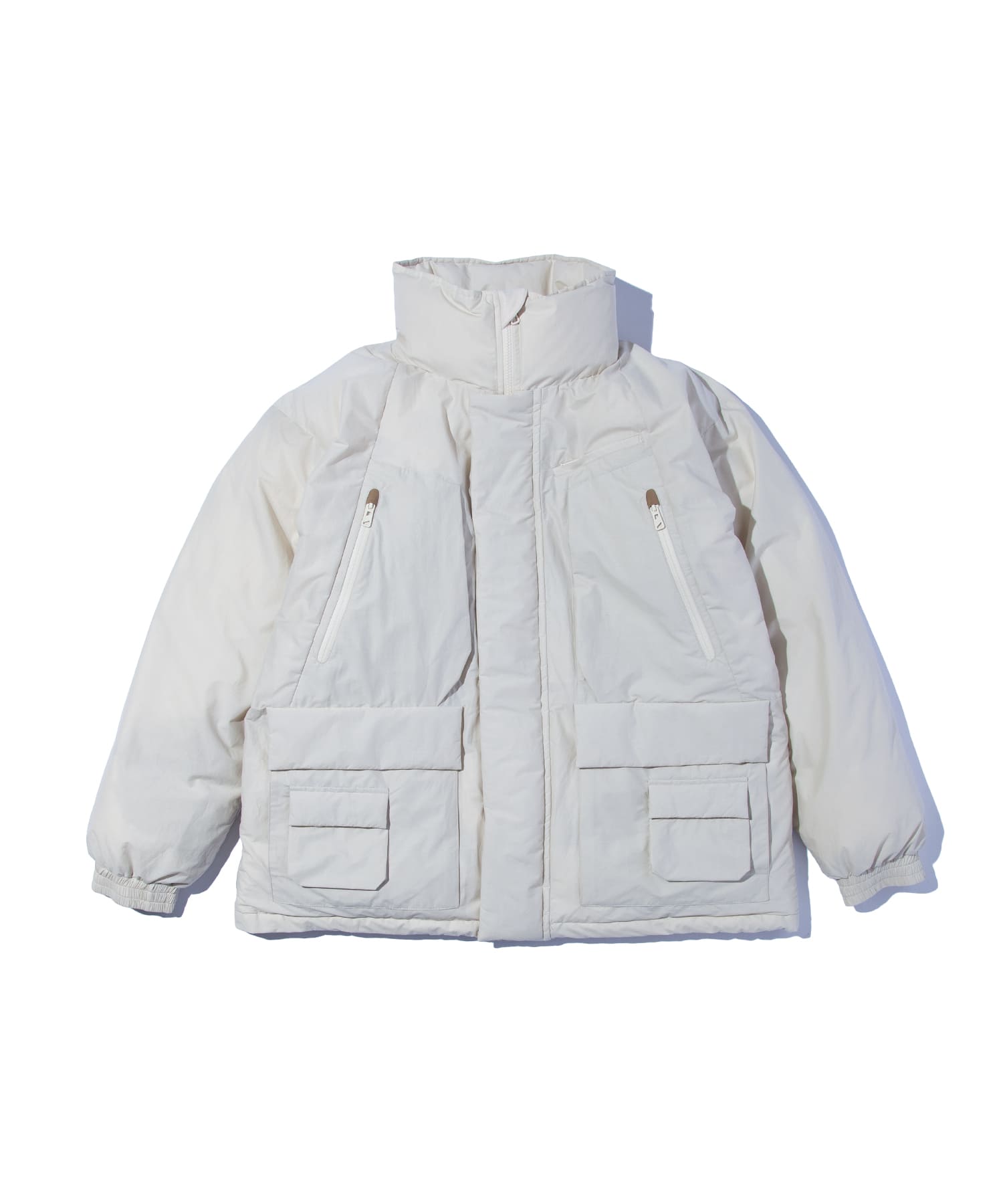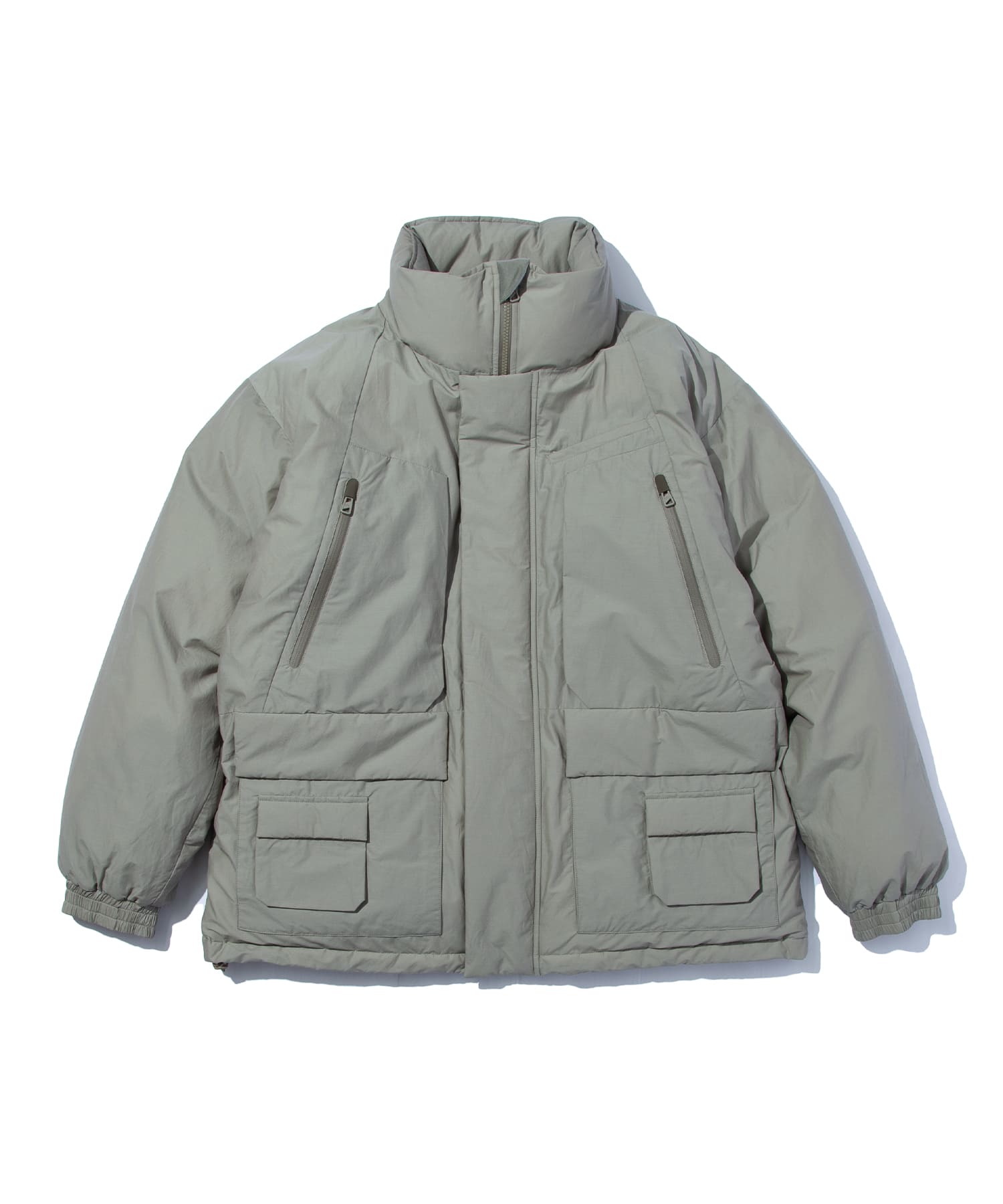 ■REVERSIBLE RECYCLE DOWN CARDIGAN
軽量で着回しの効くダウンカーディガン。
フロントに着脱を容易にするオリジナルのシリコンフックを使用。リバーシブル仕様なので裏表で異なる表情を楽しむことができます。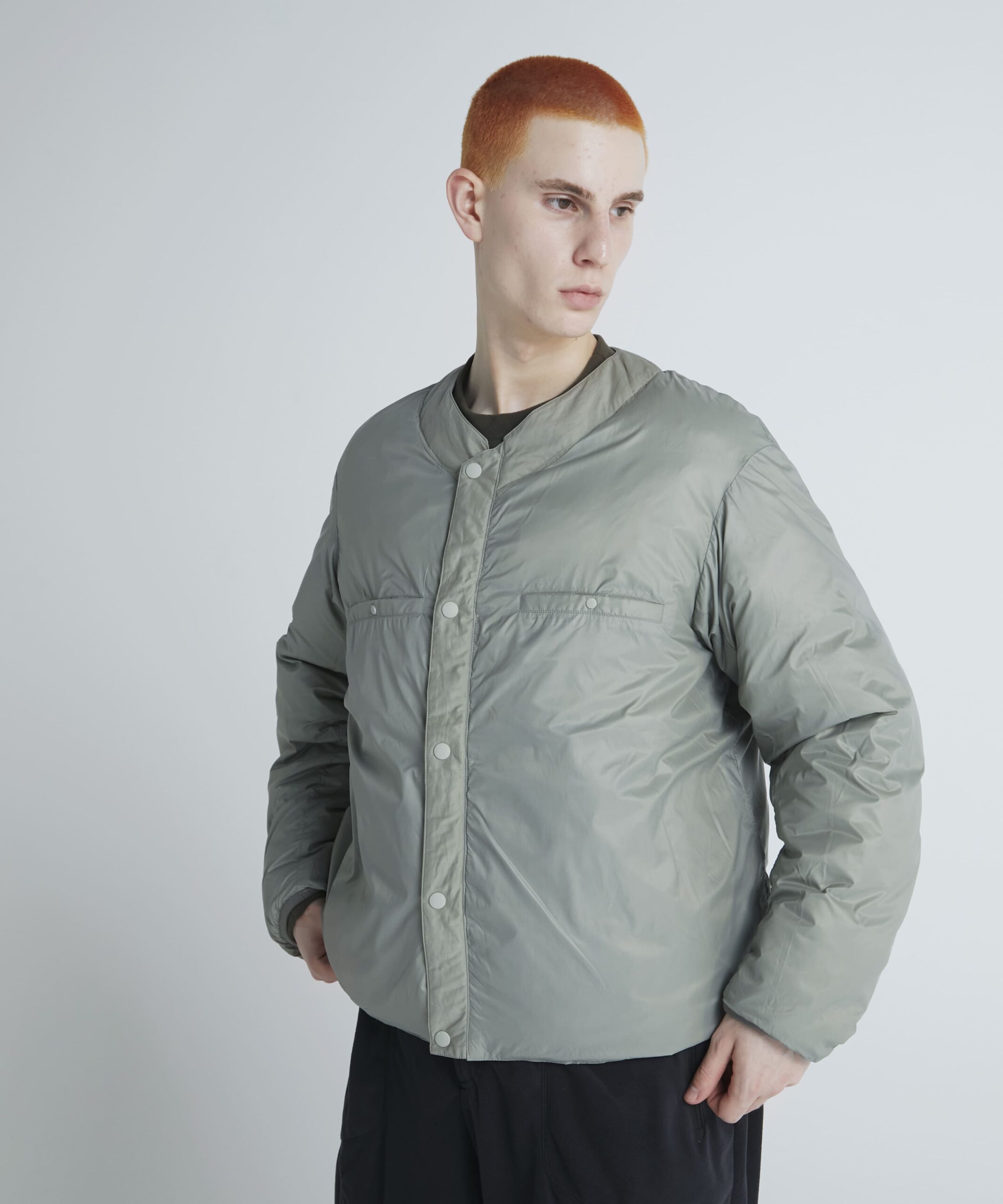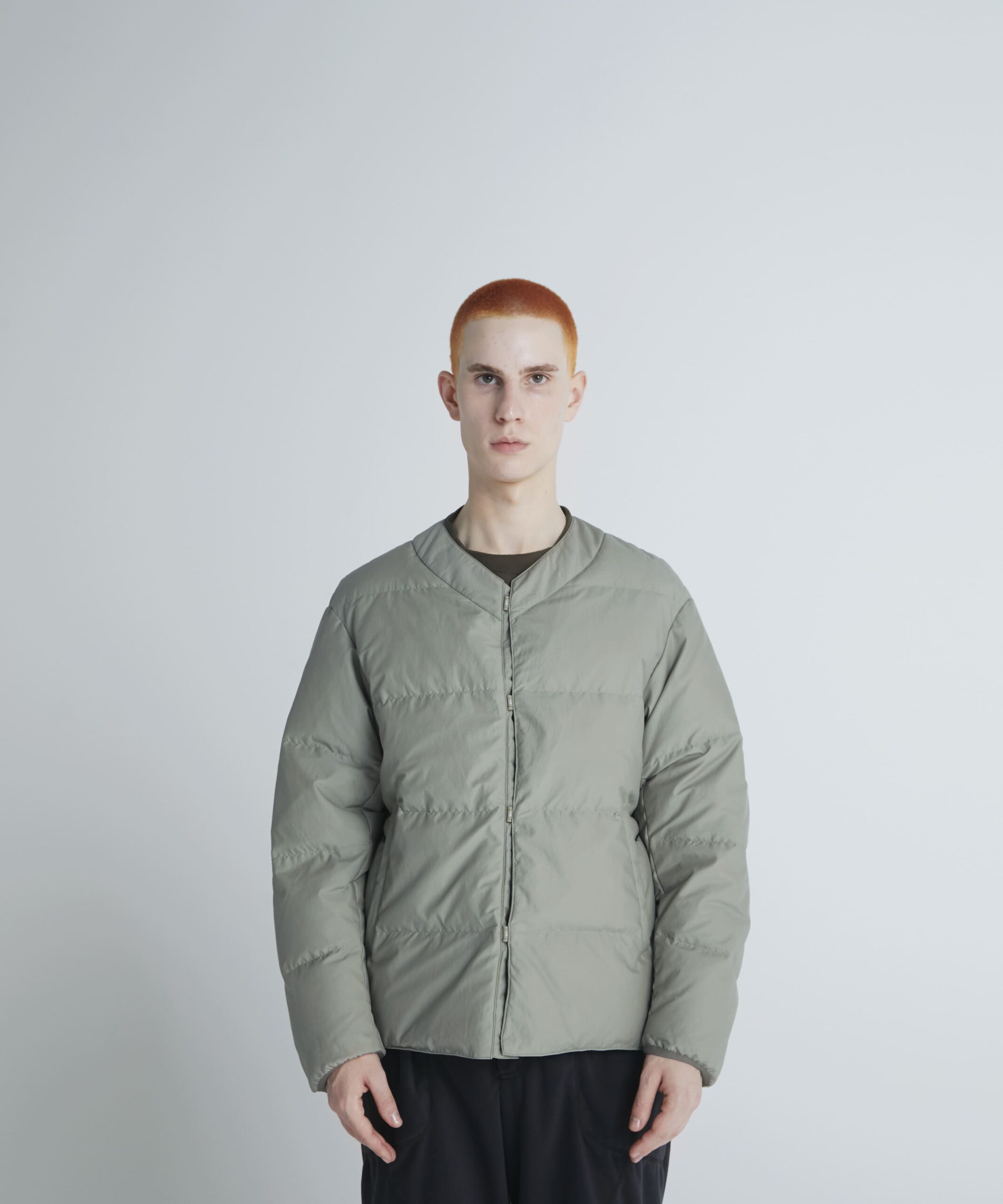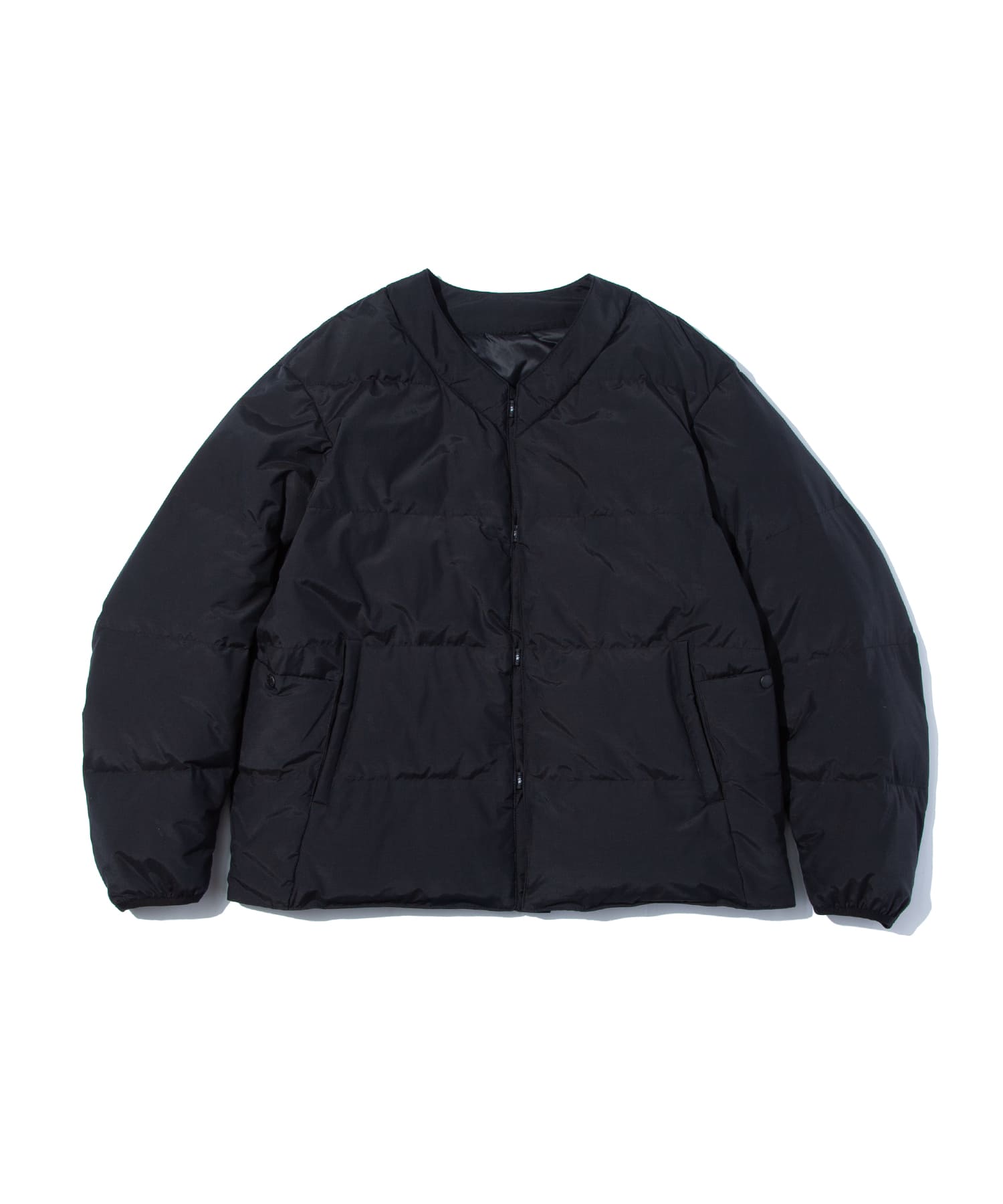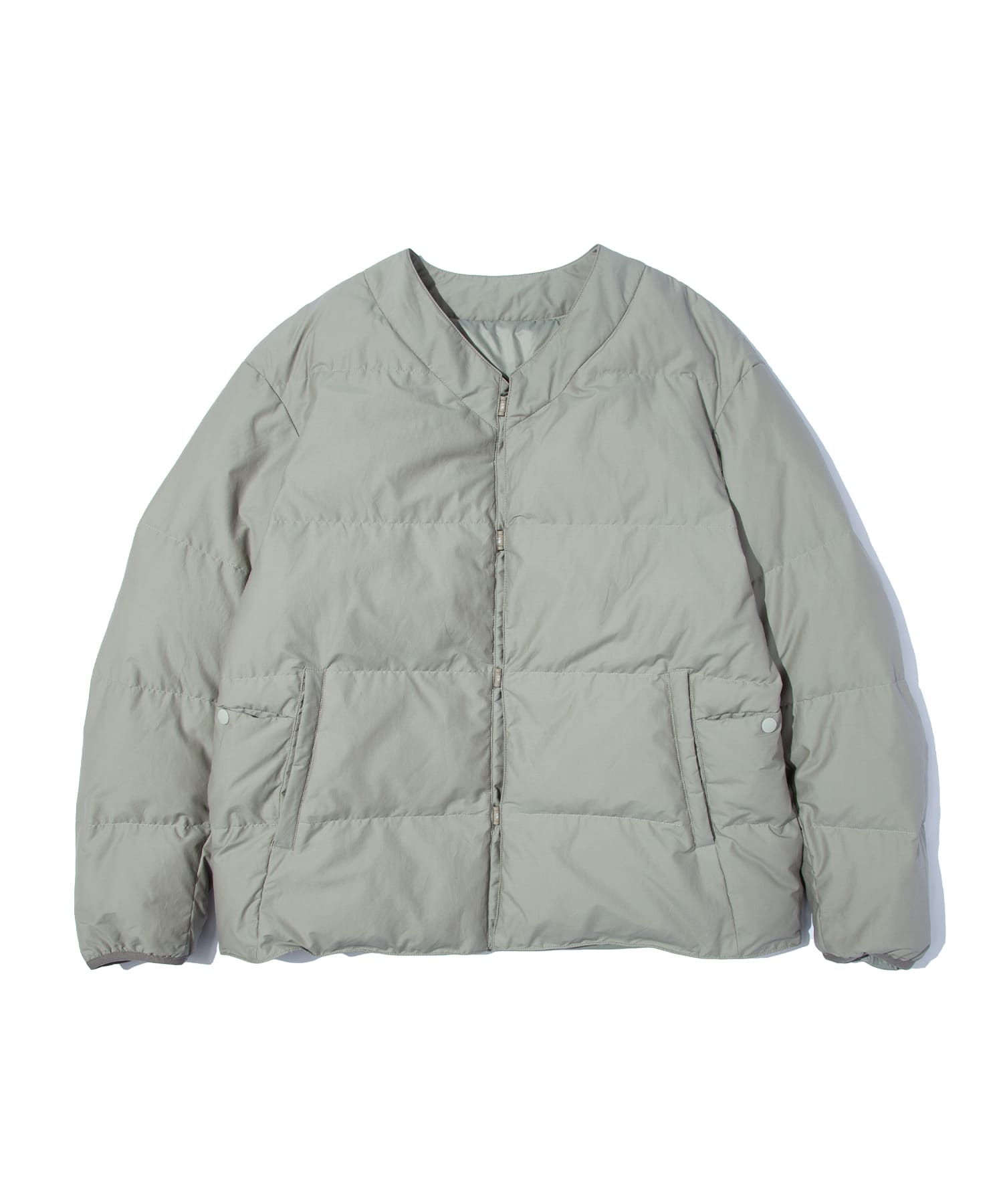 ■RECYCLED DOWN DUFFLE
軽量でストレスフリーな着心地のショートダッフル。
トグルやロープはウッドやコットン素材でナチュラル感を演出しており裾はドローコードで絞れ、シルエット変更が可能です。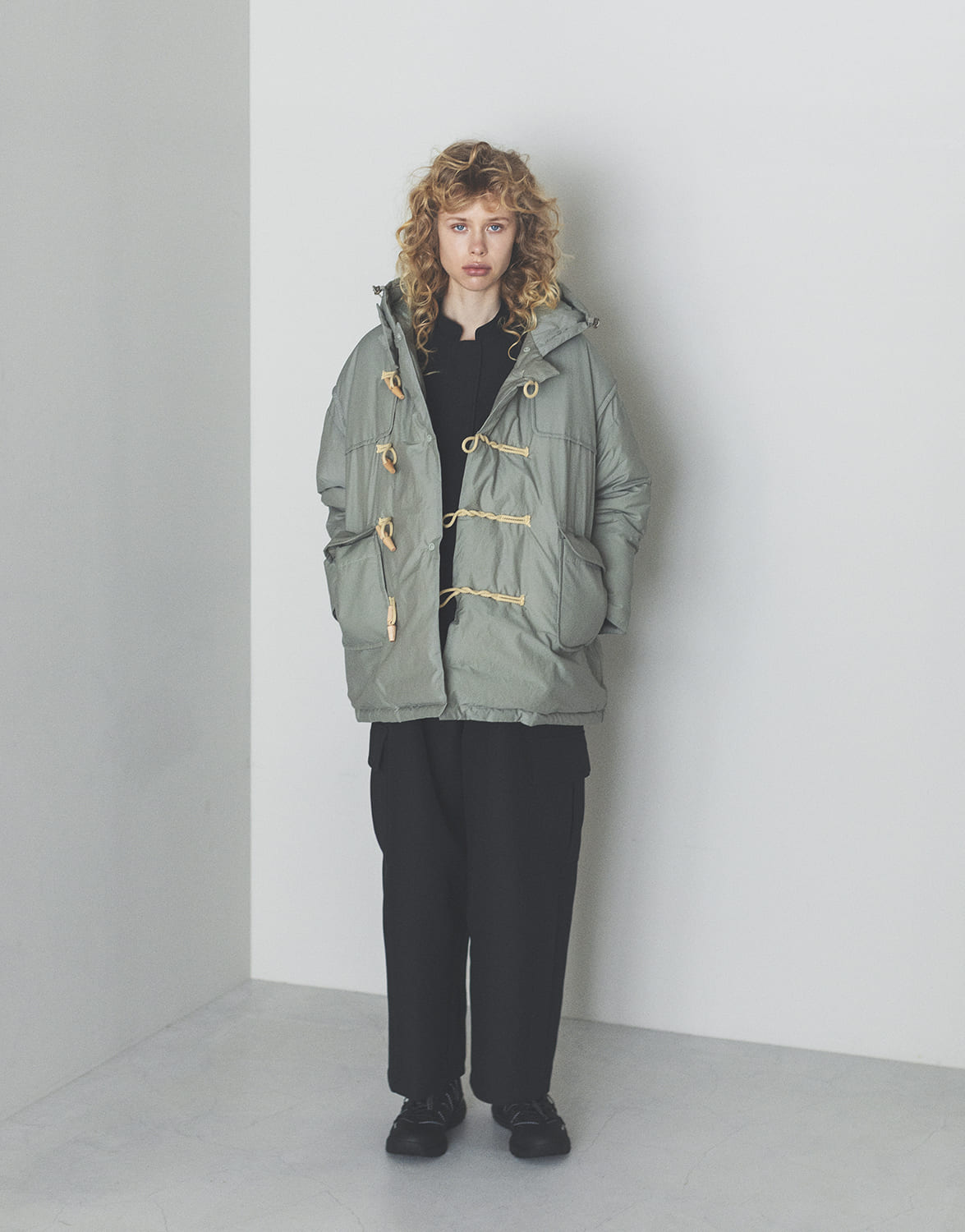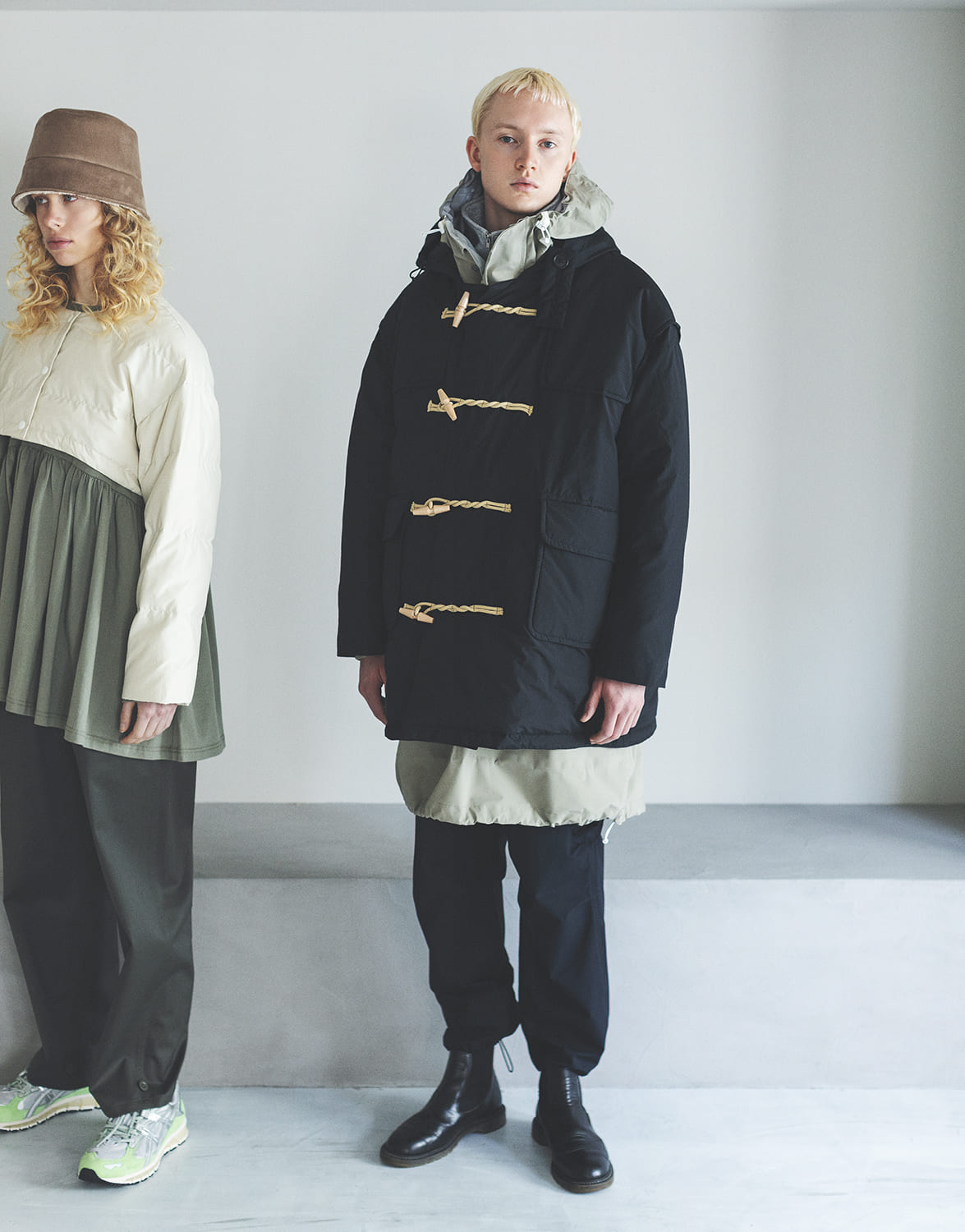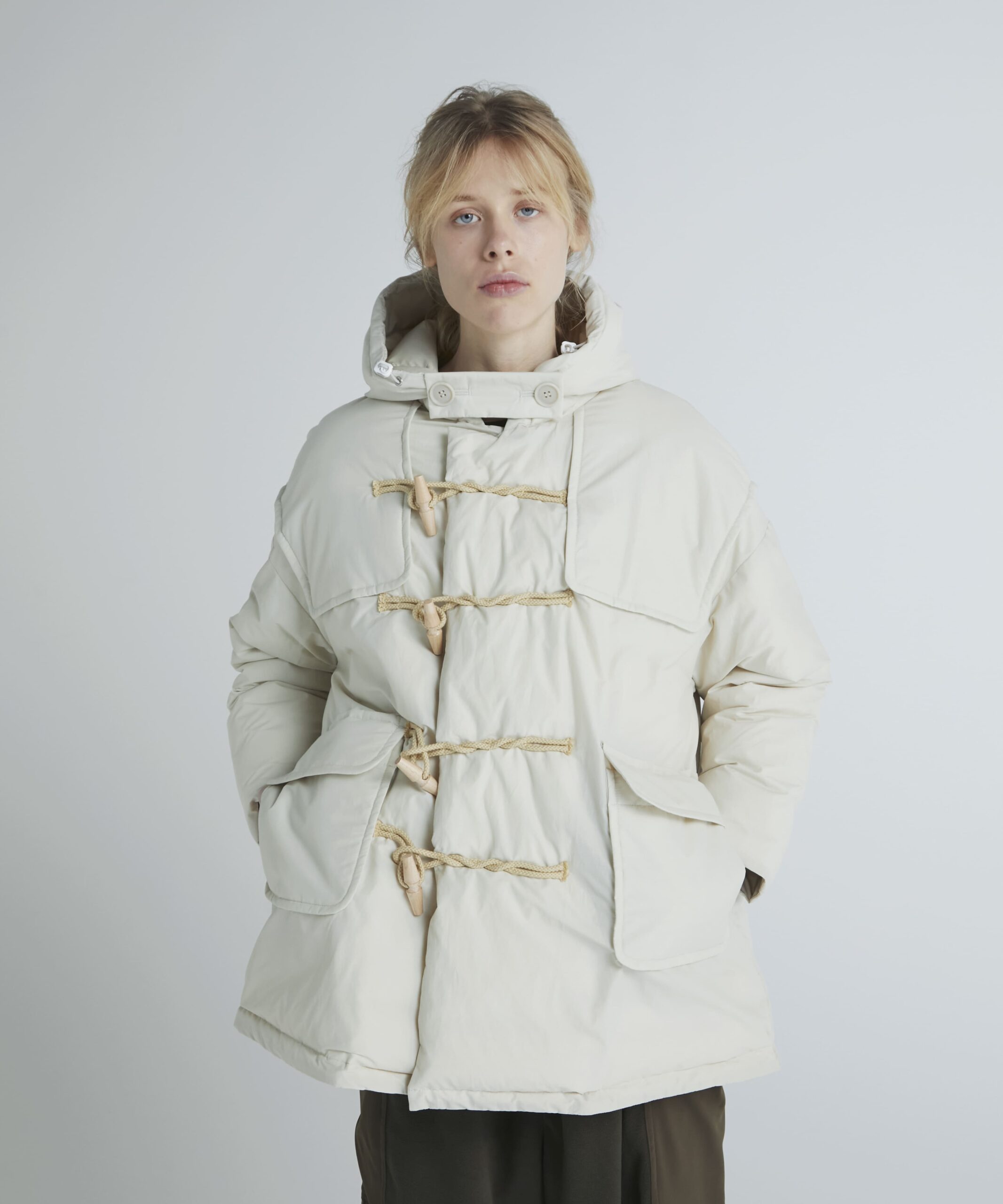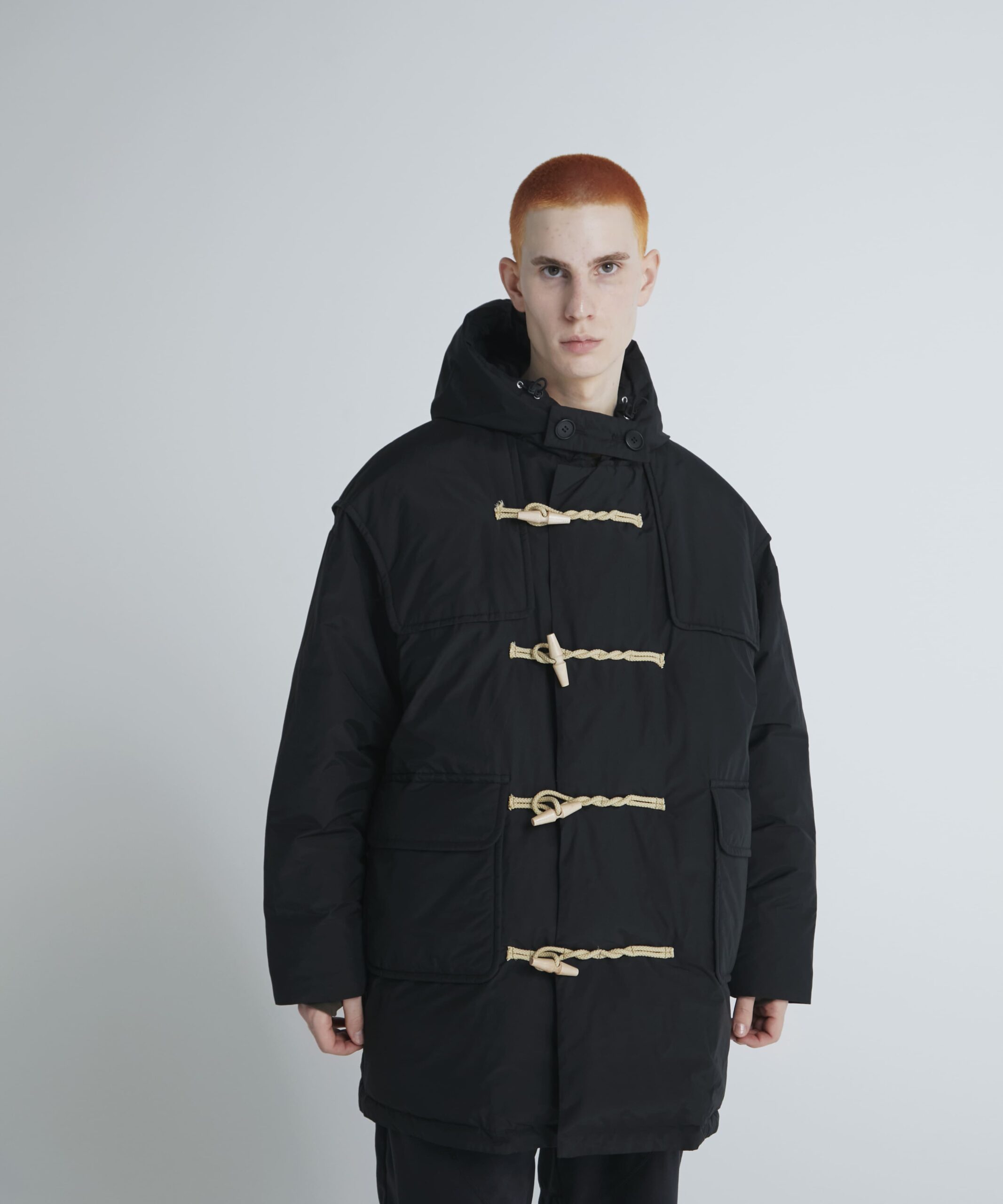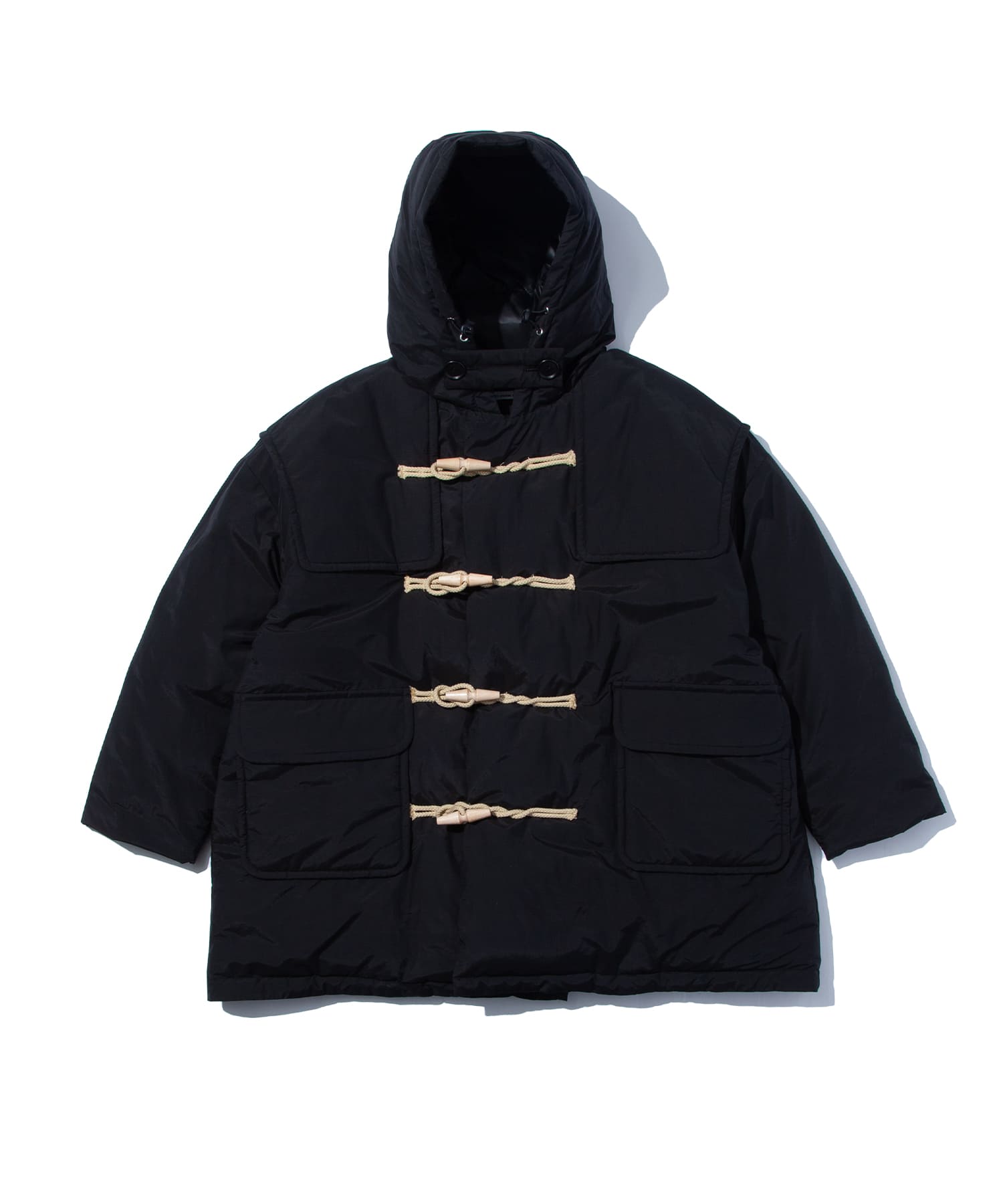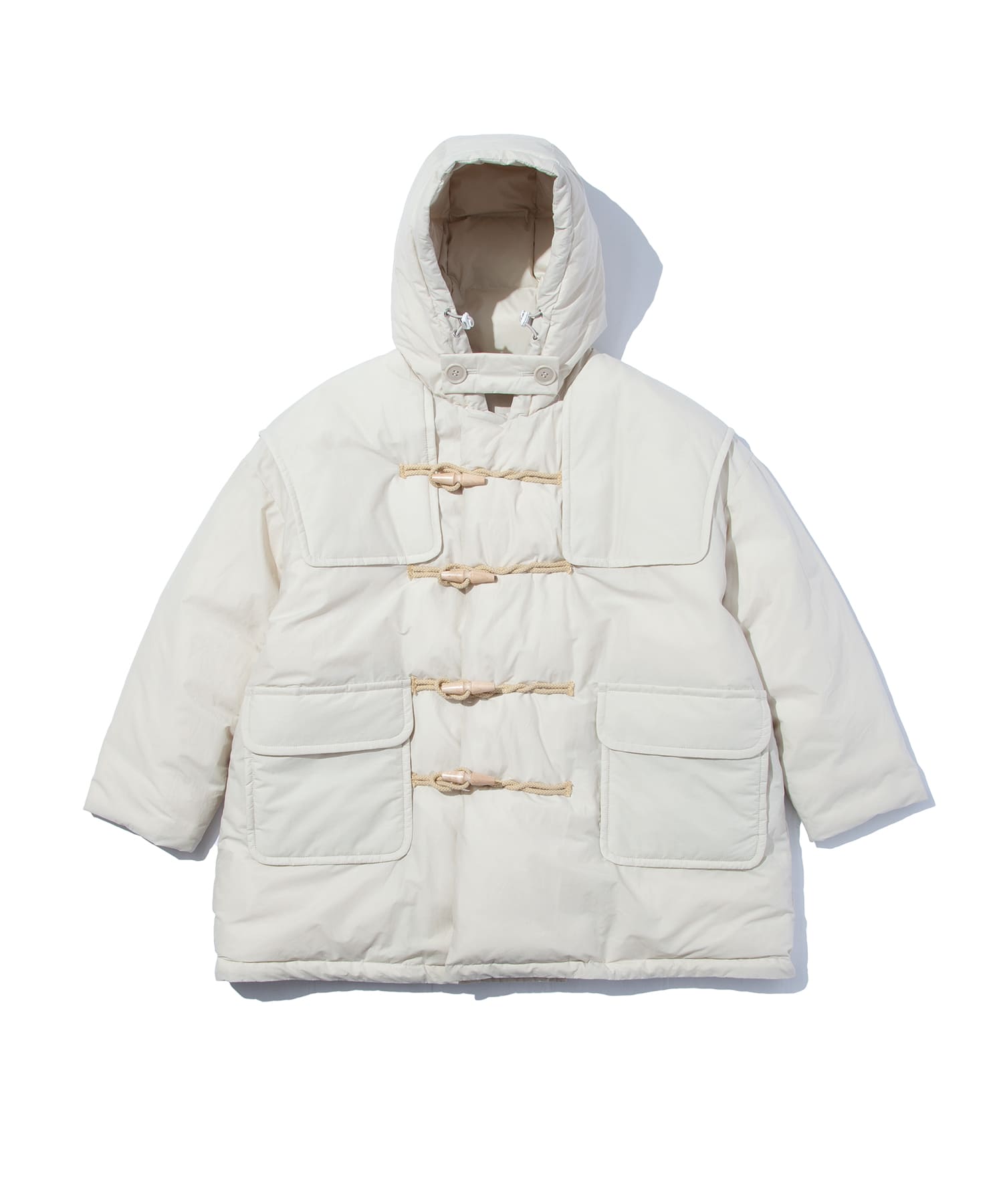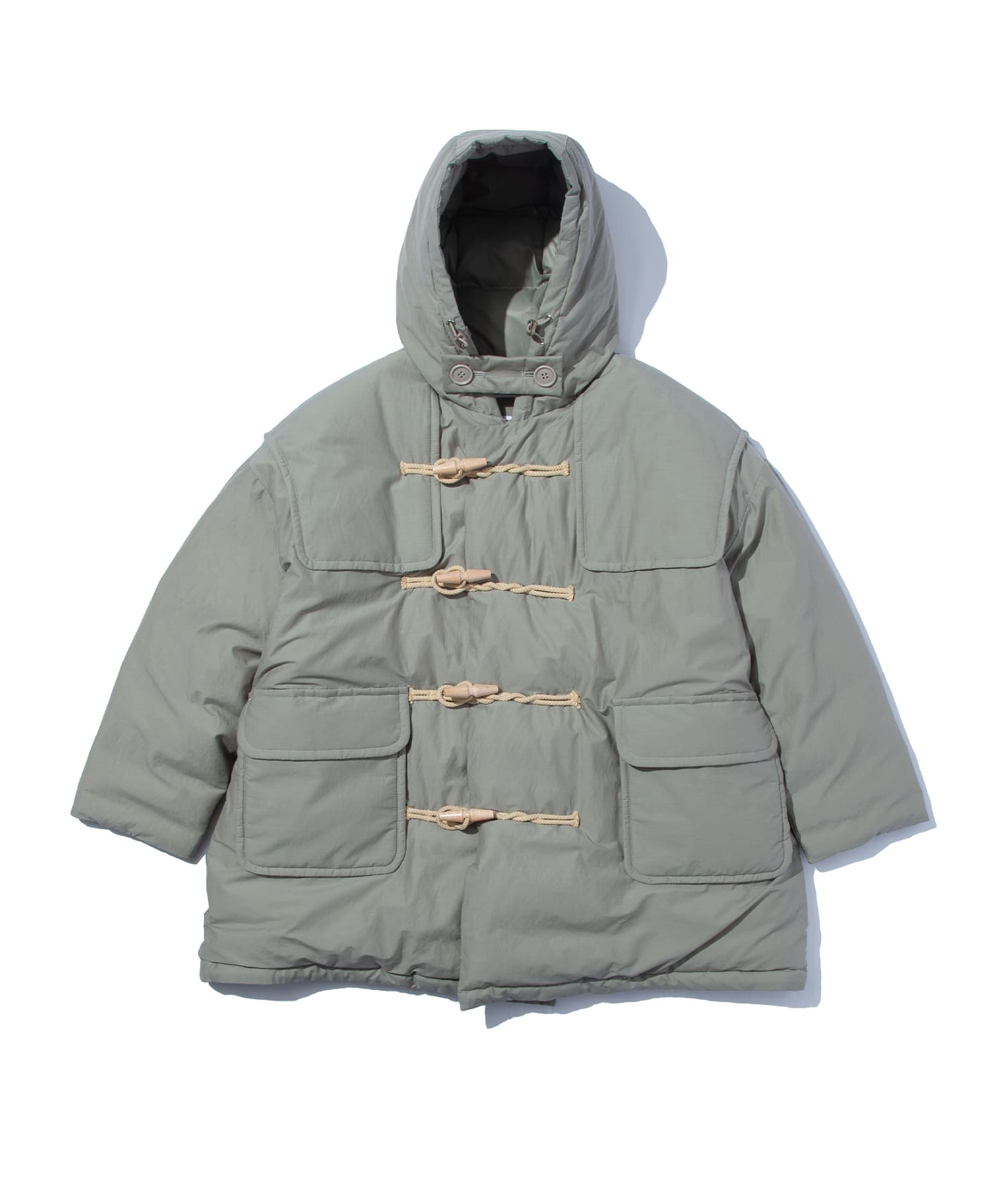 ■RECYCLED DOWN 2WAY STAND COAT
取り外し可能のスタンドカラーパーツが付属したダウンコート。
スタンドカラーコートとしても、VネックカラーのすっきりとしたVネックコートとしても着用可能で着こなしの幅が広がります。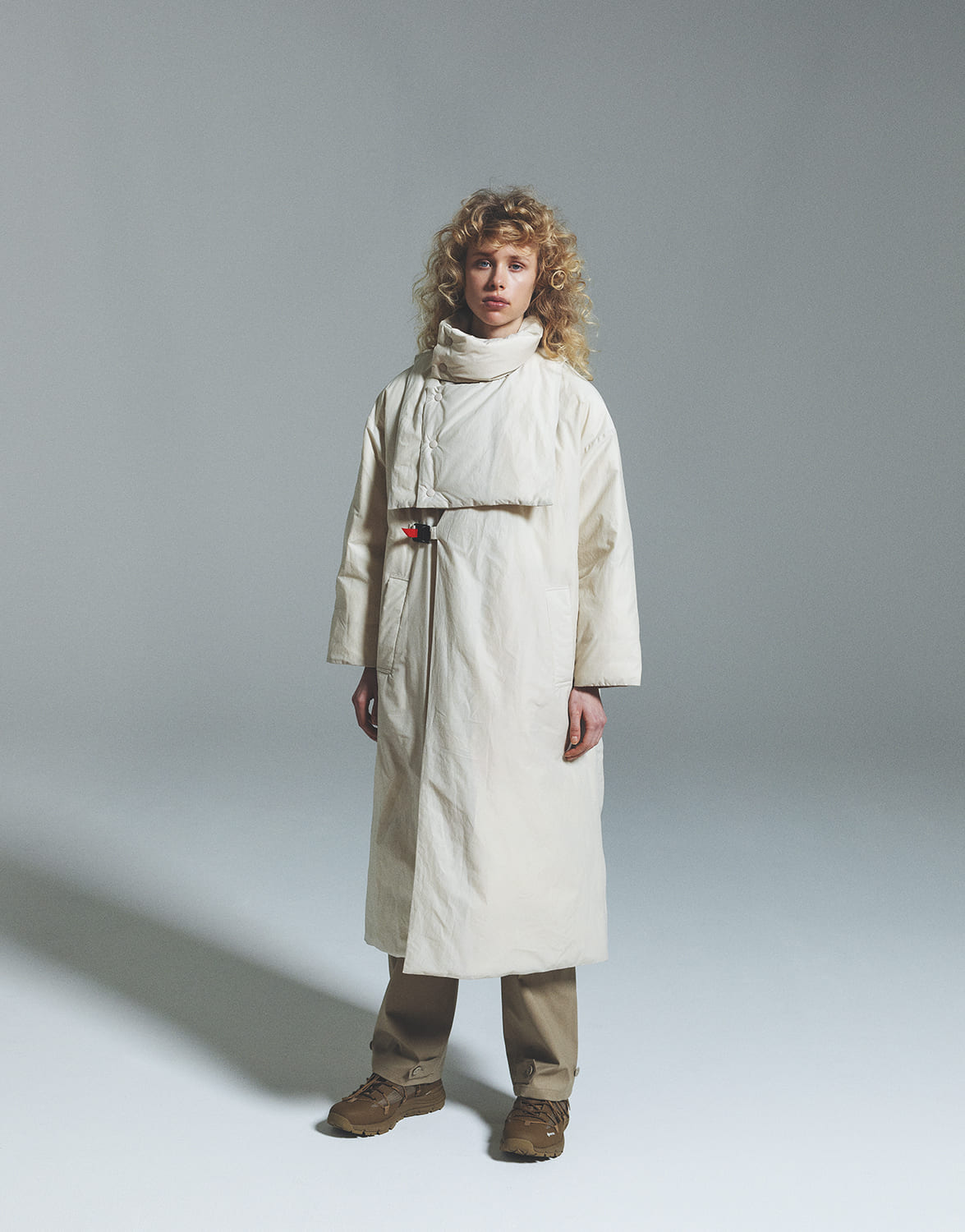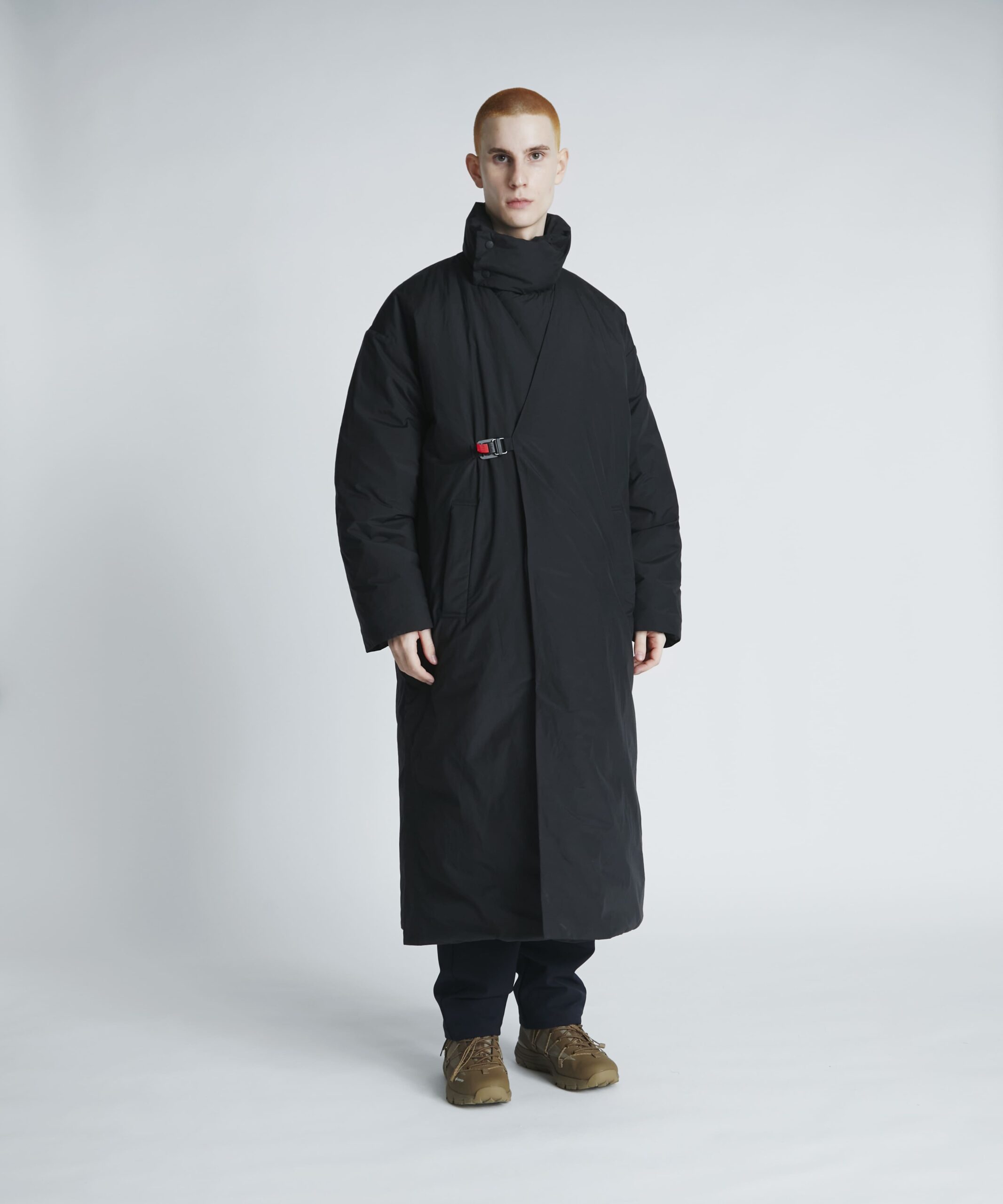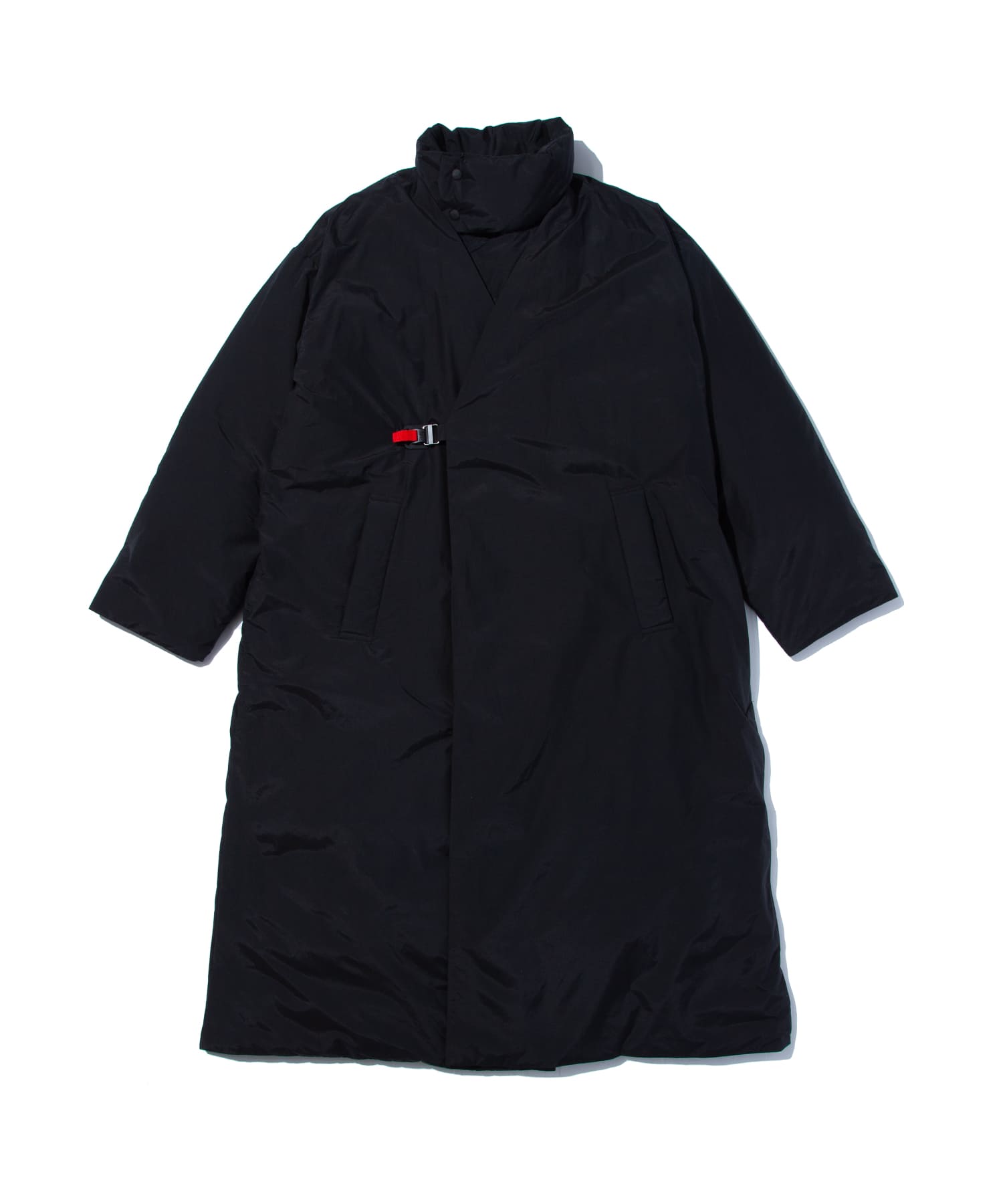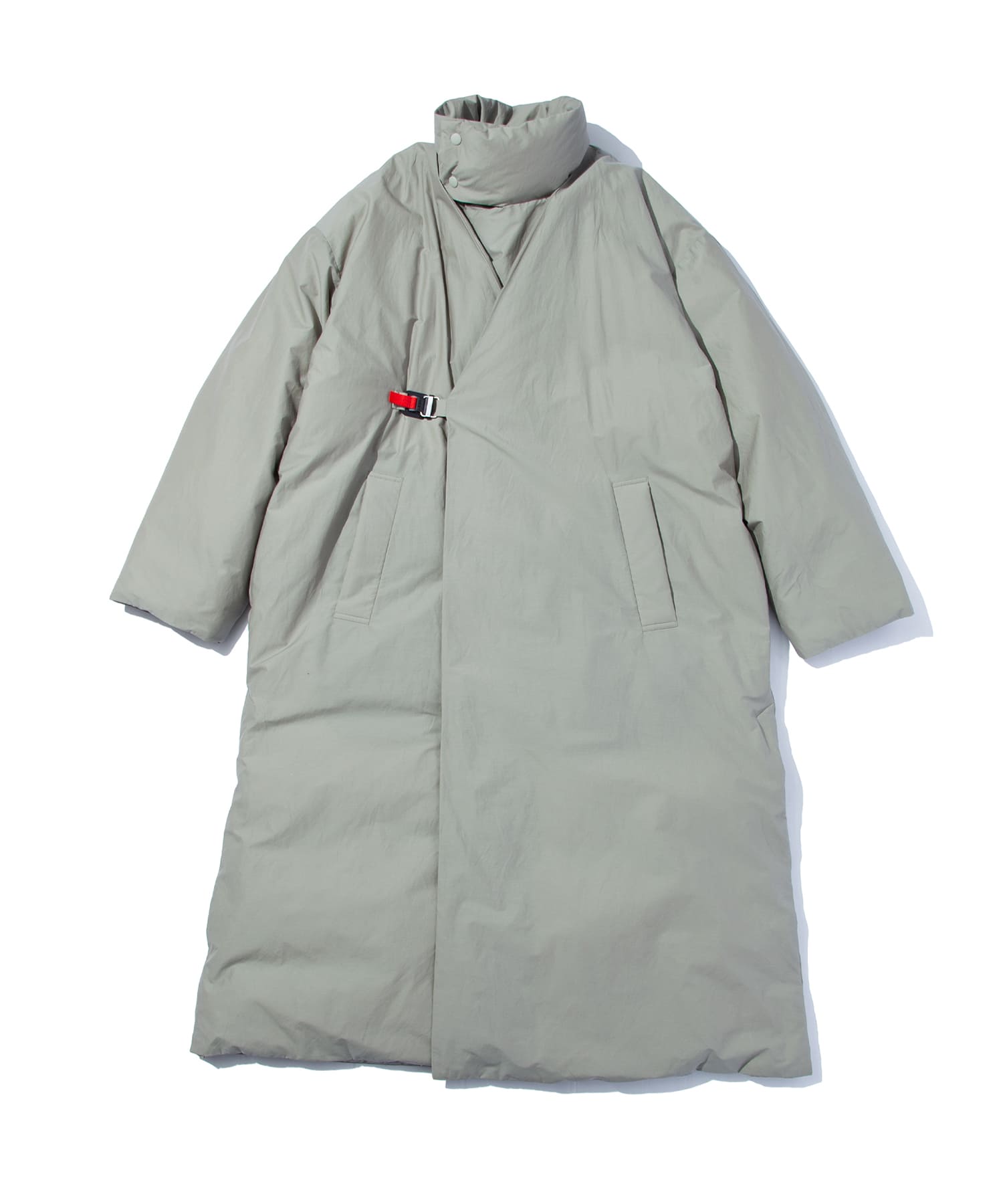 ■RECYCLED DOWN CROPPED BLOUSON
スーパーショート丈が特徴のブルゾン。
胸下辺りのショート丈でレイヤードスタイルに最適です。