21.09.03
【オンラインストア】NORDISK CAMP SUPPLY STORE SHIBUYA OPEN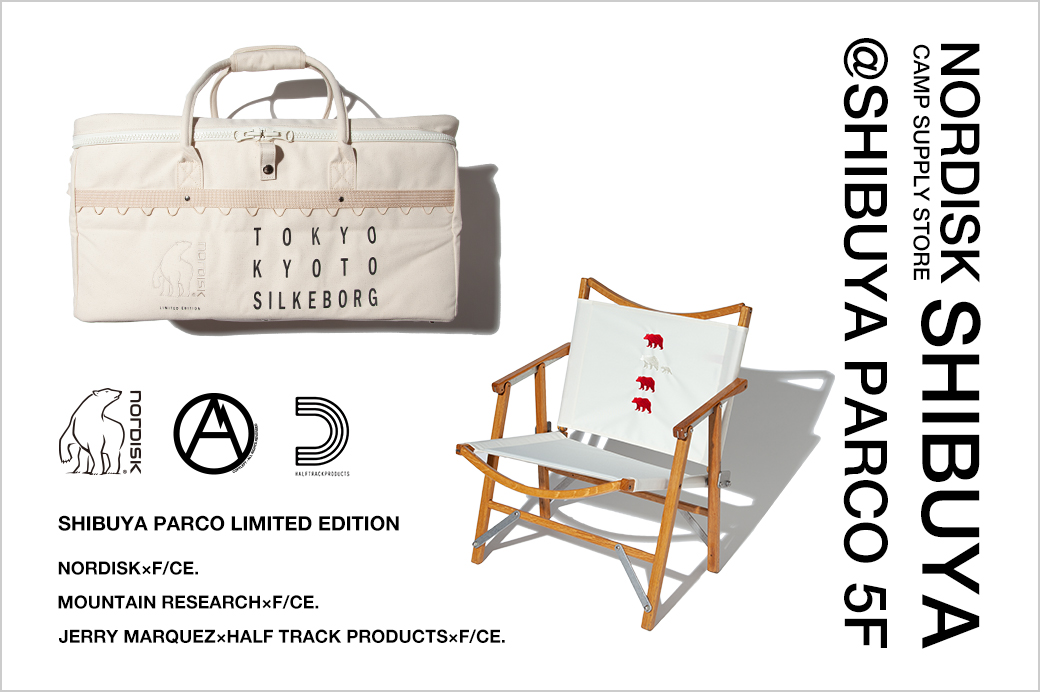 9/10(金)、NORDISK CAMP SUPPLY STORE SHIBUYAが渋谷パルコ5Fにオープンします。
オープンに伴い、別注コラボ商品を渋谷店とオンラインストアで販売!
先行して特集ページを公開しています。
トップのバナーをクリックしてぜひご覧ください。
NORDISK CAMP SUPPLY STORE SHIBUYA will open at Shibuya Parco 5F on 10th September (Fri).
In conjunction with the opening, we will be selling special order collaboration products at the Shibuya shop and online store!
We have also published a special feature page ahead of the opening.
Please click the top banner to check it out.