21.10.04
【オンラインストア】DIGAWEL × F/CE. コラボアイテム予約受付中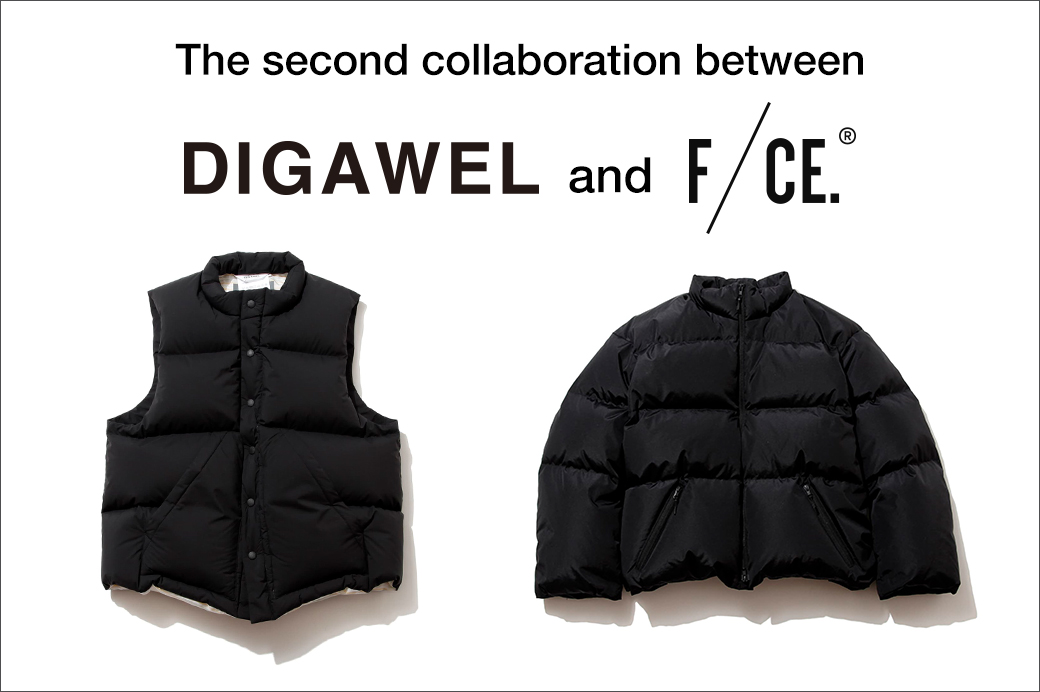 F/CE.とDIGAWELとのコラボレーション第2弾!
ダウンベストとダウンジャケットの予約をスタートしました。
ダウン重量多めで厚みを出しており、丸みのあるシルエットが特徴的。
裏地にはDIGAWELオリジナルの生地が使用されています。
トップのバナーをクリックして特集ページをぜひご覧ください。
The second collaboration between F/CE. and DIGAWEL!
Down waistcoat and down jacket are now available for reservation.
It is thicker with more down weight and has a round silhouette.
The lining is made of DIGAWEL's original fabric.
Please click on the banner at the top of the page to visit our special features page.