21.10.08
【オンラインストア・直営店舗】F/CE. × NANGA DOWN EXCLUSIVE COLLECTION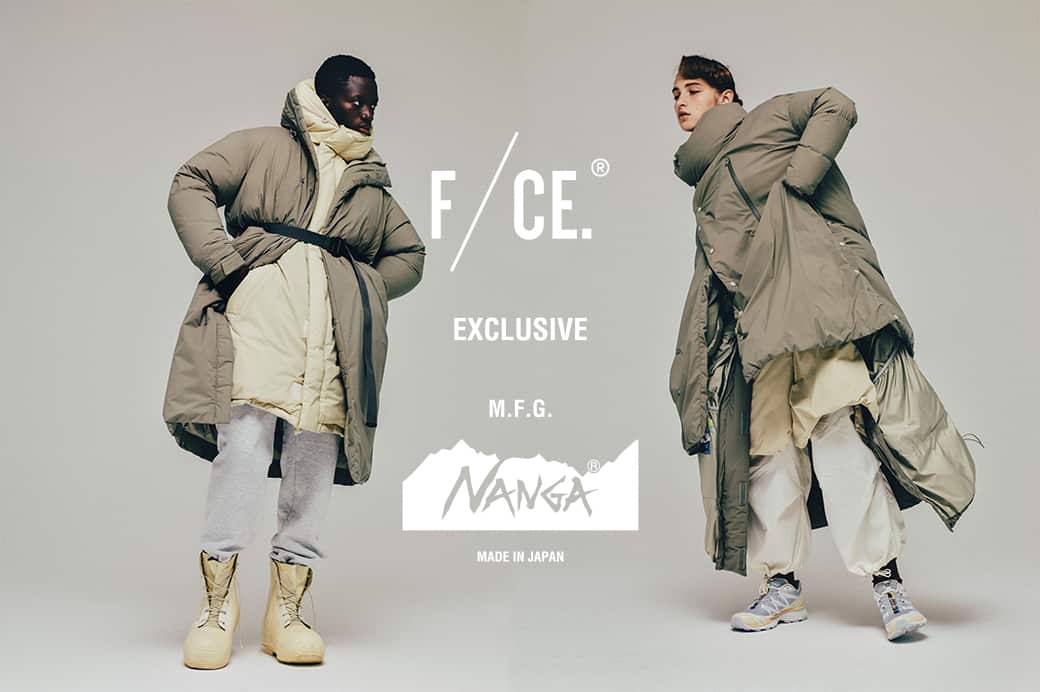 10月9日(土)よりオンラインストア・直営店舗にて発売致します。
国内屈指のダウンファクトリー NANGAとのエクスクルーシブライン。
NANGAのダウン製品は良質な羽毛と国内での製造にこだわっています。
F/CE.が独自開発したハイスペックファブリック【FLIGHT / エフライト】とキャンプなどのアクティビティに最適な難燃素材を主軸に展開。
機能性を追求するF/CE.では、都市生活のみならずアウトドアでも活躍するダウンウェアを開発しています。
トップのバナーをクリックして特集ページをぜひご覧ください。
Available in our online and store from 9th Oct.
An exclusive line with NANGA, one of the leading down factories in Japan.
NANGA's down products are made with high quality feathers and manufactured in Japan.
F/CE. has developed its own high-spec fabric [FLIGHT] and the main focus is on flame-retardant materials that are ideal for activities such as camping.
In pursuit of functionality, F/CE. develops down wear that is active not only in urban life but also in the outdoors.
Please click on the banner at the top of the page to visit our special features page.